Shootings
Berkeley police shooting leaves man dead
TBS was the first news outlet to report this incident.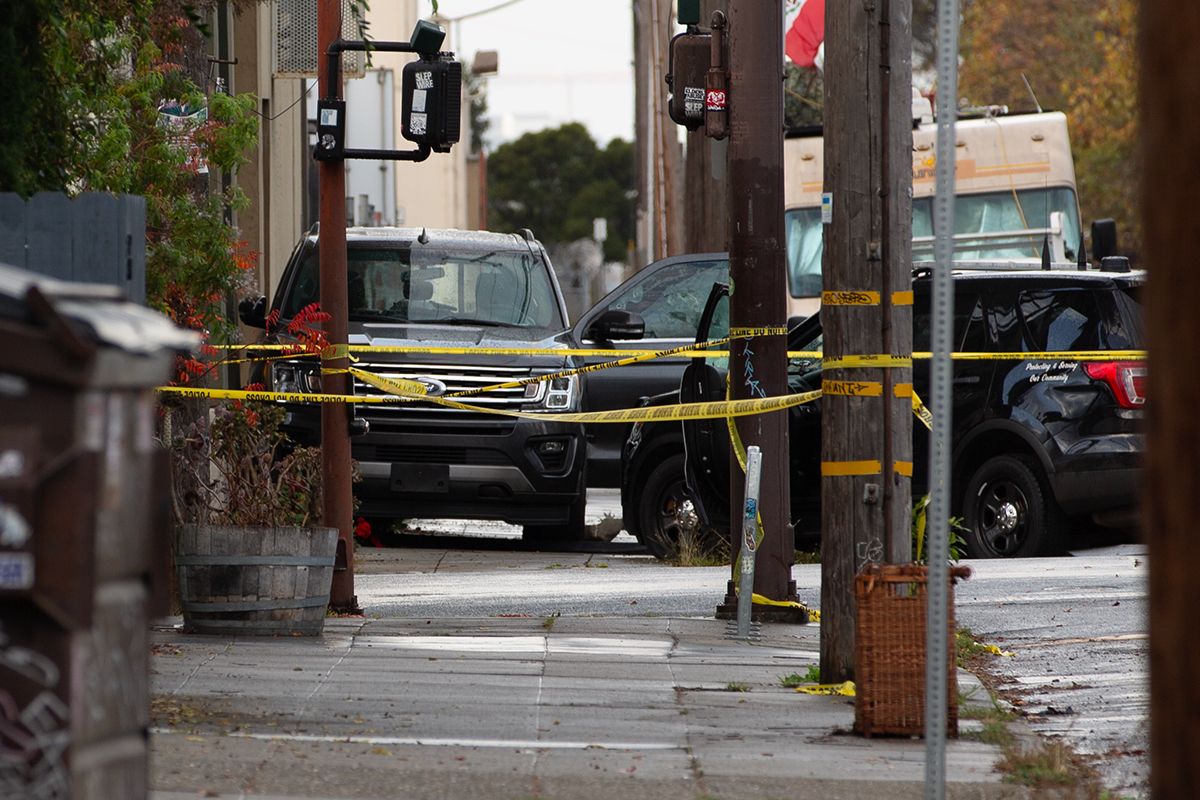 Berkeley police fatally shot a man in West Berkeley on Monday morning, the department's second lethal officer-involved shooting since September.
The suspect was initially in critical condition at Highland Hospital but died Monday before 9 a.m., multiple BPD sources have confirmed.
The Berkeley Scanner began getting reports shortly before 8 a.m. that the man had perished. TBS was the first news outlet to report the shooting and subsequent fatality.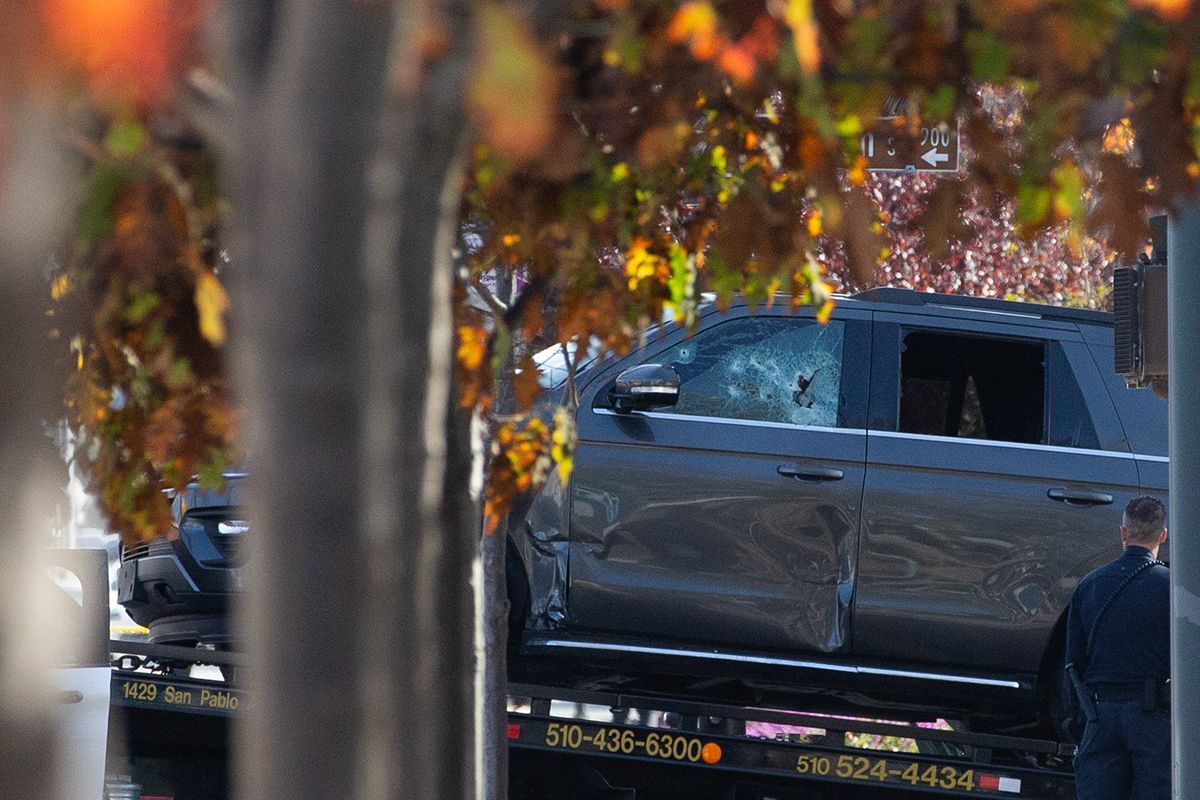 The shooting took place just before 5:30 a.m. Monday while Berkeley police were "investigating a crime in progress," police said in response to a Scanner inquiry.
In a press conference at about 10:20 a.m., BPD spokeswoman Officer Jessica Perry said police were responding to a call for service about an auto burglary in progress when the shooting "occurred."
Perry said BPD officers and BFD rendered medical aid at the scene before the suspect was taken to the hospital.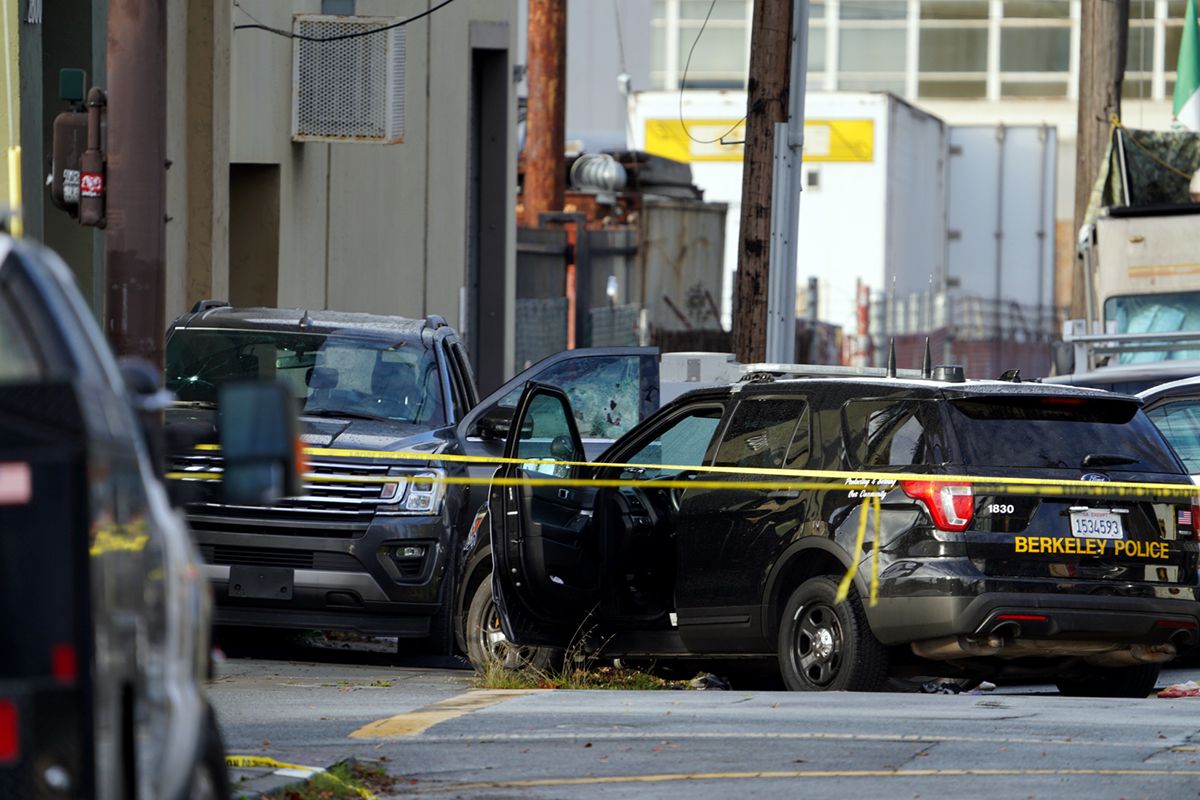 Police also arrested two associated people in connection with the case, Perry said.
All three suspects were adults, Perry said, but no further information about them was immediately available.
Perry said many details remain to be determined, including why police opened fire, how many officers shot their weapons, whether the person who died was armed, whether the people who were arrested were inside the vehicle during the shooting and on what charges the two individuals were arrested.
"Those are things we're still trying to figure out," she said Monday morning.
Perry said BPD homicide detectives had just arrived as of 10:20 a.m. and that the Alameda County DA's office, which has an officer-involved shooting unit, and the coroner's office were also at the scene.
Perry said the officers involved in the shooting had been taken back to the station, as per BPD policy.
At 10:35 a.m., the coroner's office said it could not release any details about the person who died.
BPD initially announced the incident in a Nixle alert Monday morning, saying only that officers were "currently involved in a police investigation" near Seventh and Grayson streets in West Berkeley.
"Please avoid the intersection and surrounding area, as it will be closed to all pedestrian and vehicle traffic till further notice," the 6:10 a.m. Nixle alert from BPD said.
Ecole Bilingue de Berkeley, which has its middle school at 906 Grayson St., with an entrance on Eighth Street, initially sent all students to its lower campus at 1009 Heinz Ave. due to the ongoing police investigation.
Berkeley police shooting history
On Friday, the Berkeley Police Department released body-camera footage from its fatal shooting in September, which took place in Albany.
Previously, BPD's last fatal shooting was in 2010.
BPD's last non-fatal shooting took place in 2021 when an officer shot a man who was wielding a chain and advancing on police after a robbery downtown, BPD has said. The department deemed that shooting within policy.
The same year, a BPD officer was fired for shooting her gun at a fleeing get-away car in 2020. No one was hurt but the shooting broke department rules, BPD has said.
(Scanner founder Emilie Raguso covered these last two incidents closely while working at Berkeleyside.)
This story was updated after publication due to the developing nature of events. See additional TBS updates about the shooting, including video from the scene, on X (formerly Twitter).