UC Berkeley
Man, 20, caught on UC Berkeley campus after robbery attempt
The arrest comes amid a robbery spike, with reports up 29% over last year. Two late-night shops were also robbed at gunpoint this week.
A young man who tried to rob a man in his 40s of his scooter and backpack was arrested on the UC Berkeley campus Wednesday afternoon, authorities report.
The incident comes amid a robbery spike in Berkeley, with reports up 29% compared to last year.
Shortly before noon Wednesday, the victim was on the southeast corner of Oxford and Center streets in downtown Berkeley when someone came up behind him and "demanded his backpack and electric scooter," Berkeley police said in response to a TBS inquiry.
"When the man refused, the suspect brandished a black object, which the victim believed to be a switchblade knife," BPD told The Scanner.
The victim was able to escape and call the Berkeley Police Department.
BPD Bike Force officers heard the crime broadcast over the radio and began looking for the suspect, police said.
They searched the area and found him on a stairway on the UC Berkeley campus, according to BPD.
Officers ultimately arrested the young man and identified him as a 20-year-old from Albany.
While they worked the case, police determined that the item that was brandished during the robbery attempt had been a vape pen — but they also found two knives inside the suspect's backpack, BPD said.
UC Berkeley police put out a WarnMe notice about the robbery just before 5:15 p.m. Wednesday in an email.
"Timely warnings are released by the University of California Police Department when certain crimes are reported on or near campus property, in compliance with federal law," UCPD wrote. "These timely warnings provide information about campus safety, and allow campus community members to take precautions."
Read more about crime near UC Berkeley.
As of Thursday, he remained in custody at Berkeley Jail with a bail of $100,000, according to booking records online.
He was scheduled for arraignment Friday at Wiley Manuel Courthouse in Oakland.
Halloween: 2 Berkeley businesses robbed at gunpoint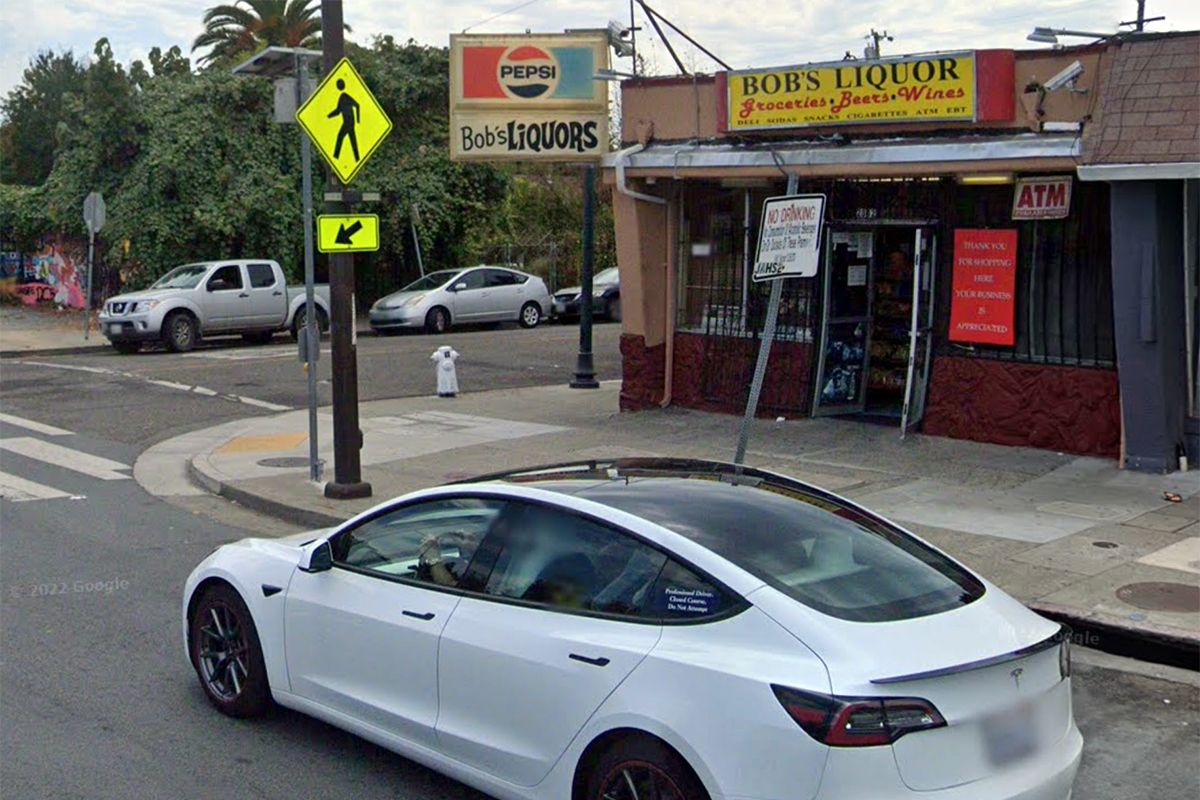 Robberies in Berkeley are up 29% compared to last year, with more than 340 robberies so far in 2023, according to BPD data.
In 2022, Berkeley averaged about 25 robberies a month. This year, that number is closer to 34.
On Halloween night, officers responded to back-to-back commercial robberies, both of which involved guns, Berkeley police said.
The first incident took place just after 11:20 p.m. at Marina Liquors, at 1265 University Ave. (near Chestnut Street).
Witnesses said two men with guns in dark clothing demanded money from the clerk.
About 20 minutes later, two men with a gun in a gray sedan robbed Bob's Liquors & Deli at 2842 Sacramento St. (at Oregon Street), about 1.5 miles away.
Robberies of businesses are less common than pedestrian robberies in Berkeley, but police responded to similar reports of back-to-back armed robberies of late-night businesses just two weeks ago.
About a quarter of the robberies in Berkeley this year have involved guns. Prior to COVID, that number was generally one in five.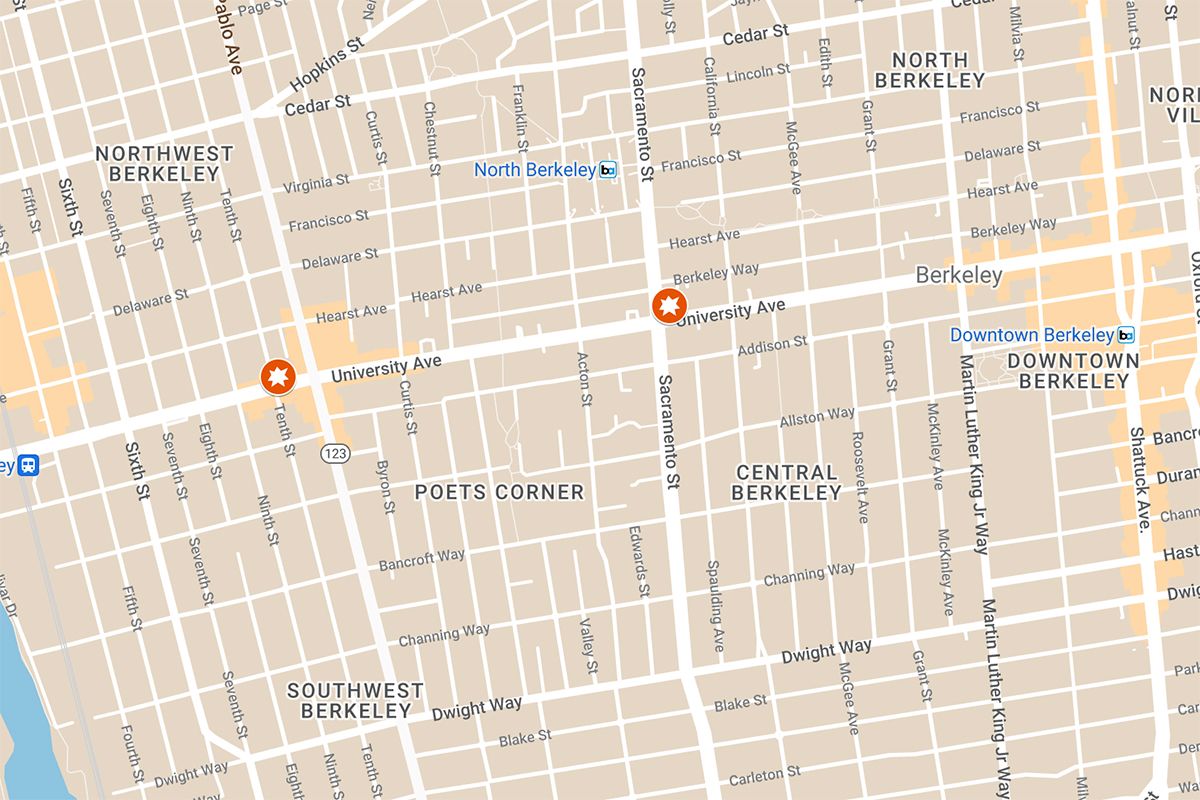 Update, 2:15 p.m. TBS removed the arrested individual's name and photograph from this story after publication by request of the family, who said the incident next to campus resulted from a psychiatric emergency and that the DA is not filing charges.
The young man who was arrested has no prior criminal charges.
TBS will continue to monitor the situation.
💡
The Berkeley Scanner is 100% member-supported. Help ensure timely, accurate public safety news for the community by
signing up now
.