Courts
Glen Avenue homicide wasn't random, court papers show
In recent weeks, The Scanner was able to track down court records that shed some light on the 2020 homicide for the first time.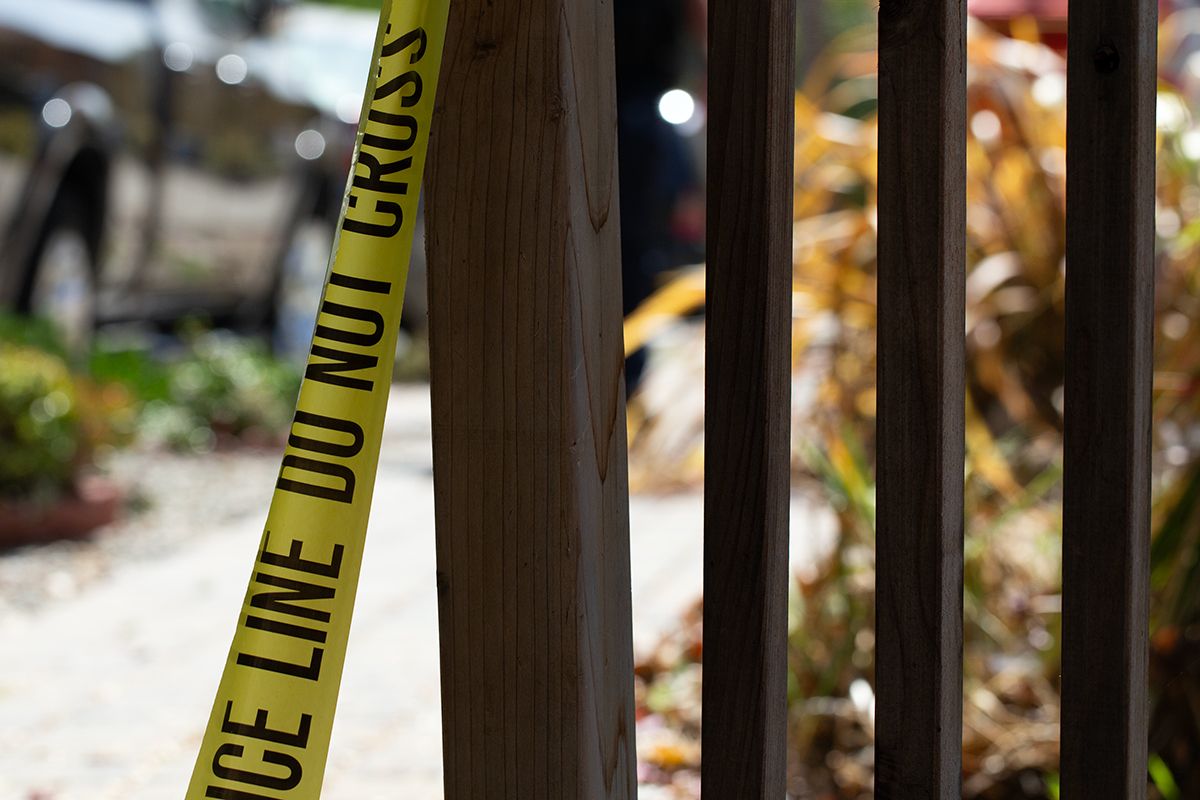 The circumstances of a fatal shooting on Glen Avenue in the Berkeley Hills in 2020 have remained a mystery for years.
In August, The Berkeley Scanner broke the news about a plea deal in the case, which is slated to see 29-year-old Jessie McAllister sentenced to 21 years in prison.
Attorneys reached the plea deal without ever presenting evidence in open court.
That left many unanswered questions about what unfolded on Glen Avenue on Sept. 26, 2020.
In recent weeks, The Scanner was able to track down court records that shed some light on what happened for the first time.
According to those records, witnesses told police that the killer and his victim, 39-year-old Alfred Charles Taylor Jr., showed up together at the home in the 1100 block of Glen Avenue (near Oak Street). It was a Saturday afternoon.
The men then smoked methamphetamine with a woman who was living in the house, police wrote. The group was in the living room and the woman was "playing the music very loud."
The woman was sitting on her bed doing her makeup when "she heard a loud pop," Berkeley police wrote.
She then saw Taylor, the victim, run toward the balcony.
A woman who was smoking a cigarette on the balcony saw him run by her at about 4 p.m.
"Get out of my way, girl," he told her, before jumping over the balcony into the yard, police wrote.
Taylor had already been shot, police wrote, but the woman didn't realize it because she hadn't heard the gunfire over the sound of her own music.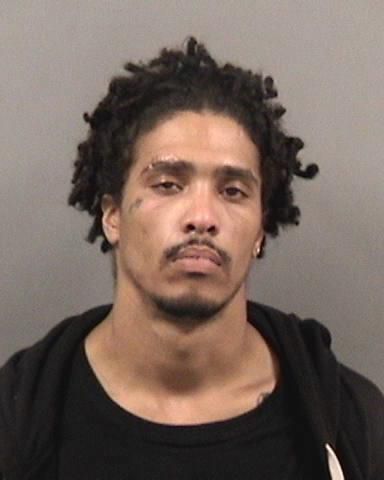 When she went inside, she saw McAllister holding a gun.
She then heard McAllister say, "I'm going to kill him because he's playing with my money," according to court papers.
McAllister then walked out the front door and went south on Glen Avenue, police wrote.
The woman heard someone calling for help and went to look closer. She found Taylor on the side of the house.
"He was still alive and appeared to be crawling [and] asking for help," police wrote.
The first officer to arrive administered first aid until the Berkeley Fire Department got there, but Taylor was pronounced dead at the scene.
The coroner's office ultimately took custody of his body and "located large amounts of US currency on his person," police wrote.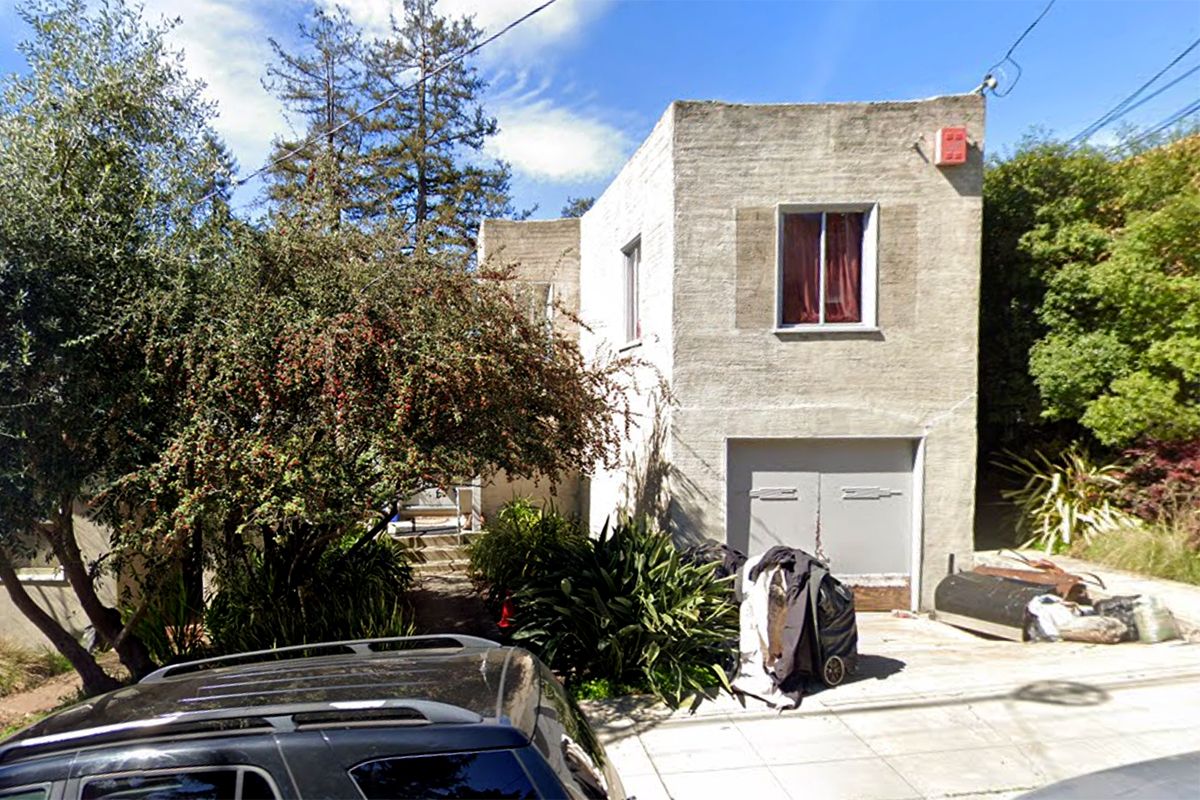 According to court papers, McAllister was associated with a gang called the Juggalos.
He was on probation for being a felon in possession of a firearm when he killed Taylor, police wrote.
McAllister had just gotten out of Santa Rita Jail three days before Taylor's death "after serving time for firearm violations associated to another Berkeley shooting," police wrote.
Police also found text messages from before the shooting that showed McAllister attempting to get his hands on a gun, investigators wrote.
They also found texts from after the shooting where he was trying to get rid of a gun, police wrote.
Read more court coverage on The Scanner.
McAllister originally was charged with murder but, on Aug. 9, he entered a no-contest plea to manslaughter, which is known as a lesser-included offense.
He also admitted to being armed and shooting a gun on the day of the killing.
As part of the plea deal, he also received a strike on his criminal record.
McAllister, who is now 29, also has convictions for felony assault likely to produce great bodily injury and burglary.
He is set to return to court Jan. 4, 2024, for a sentencing hearing. The judge in that hearing could reject the proposed sentence, but it is unlikely.
In the meantime, McAllister is slated to meet with the probation department, which will prepare a report and recommendation for the sentencing hearing.
If the deal is upheld, McAllister gives up his right to an appeal.
But if the judge rejects the deal, McAllister has more options, Judge Thomas Stevens explained in August.
"If the judge rejects it for some reason, then you can back out of it," the judge told McAllister. "You can withdraw your plea. You can withdraw your admissions, and we will start all over again, and you either work out a new deal or go to trial."
💡
The Berkeley Scanner is 100% member-supported. That means no ads, no spam and no distractions. Help ensure timely, accurate public safety news for Berkeley by
signing up now
.