Courts
14 Karats update: 3 men held to answer after Berkeley robbery
"The fact that their DNA was found on these items is enough," Judge Mark McCannon said before making his ruling.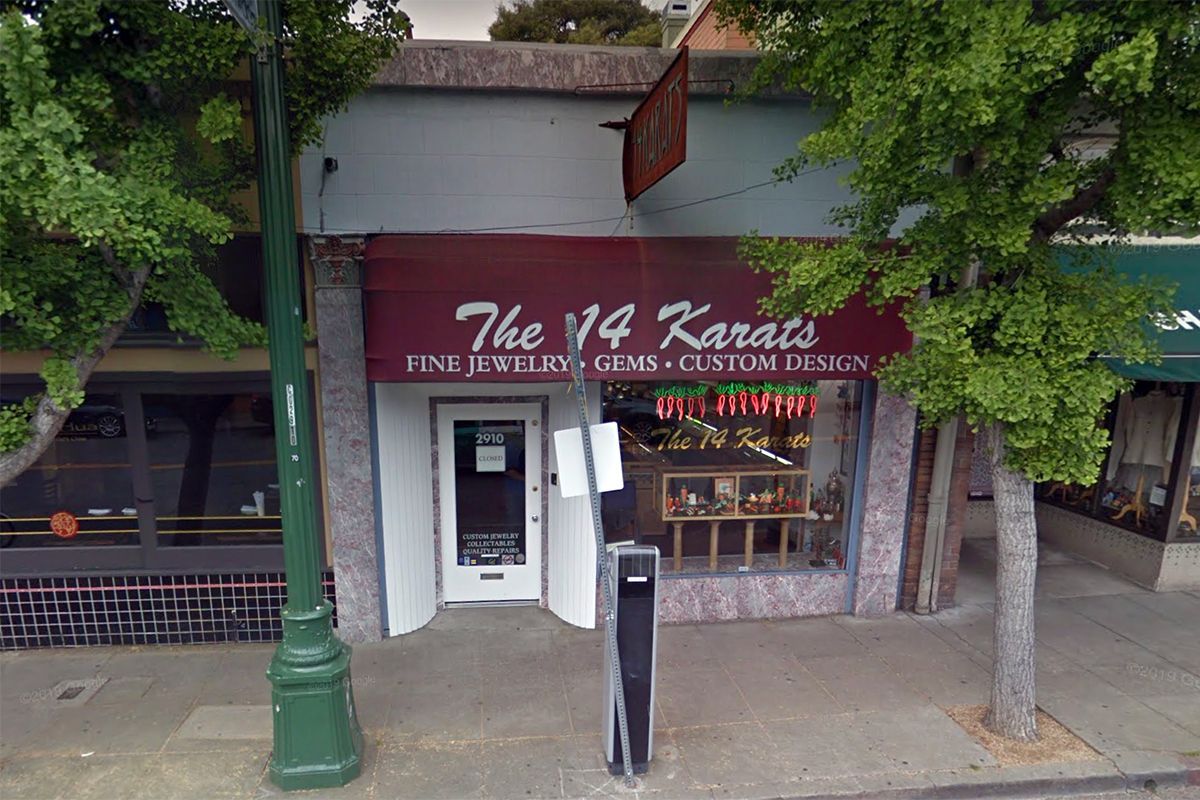 Three men charged with the violent takeover robbery of a Berkeley jewelry shop last year are now heading for trial due largely to DNA evidence, court records show.
The robbery took place just before Thanksgiving at 14 Karats, a 30-year-old jewelry shop in Berkeley's Elmwood neighborhood.
The crew got away with $98,000 in jewelry studded with diamonds, rubies, sapphires and other gems after pistol-whipping a shop worker, according to court records from Berkeley police.
Three men were ultimately charged with the robbery: 37-year-old Jafar Neal of Oakland, Matthew John, 19, of Stockton and 20-year-old Derell Woods, whose city of residence was not immediately available.
The trio appeared before an Alameda County Superior Court judge in late August for a hearing to determine whether the case would proceed to trial.
After two days of testimony and brief legal arguments, Judge Mark McCannon held all three men to answer on the charges against them.
"When you look at the totality of everything, that there's a connection between all these people and their DNA is on all of these different items," McCannon told the attorneys, "there's too many coincidences."
The Berkeley Scanner did not attend the hearing but reviewed the court transcripts, which only recently became available.
During the preliminary hearing, a sort of mini-trial that's often called a "PX" for short, the judge heard testimony from two goldsmiths at 14 Karats, a DNA expert and the Berkeley robbery detective who was the lead investigator on the case.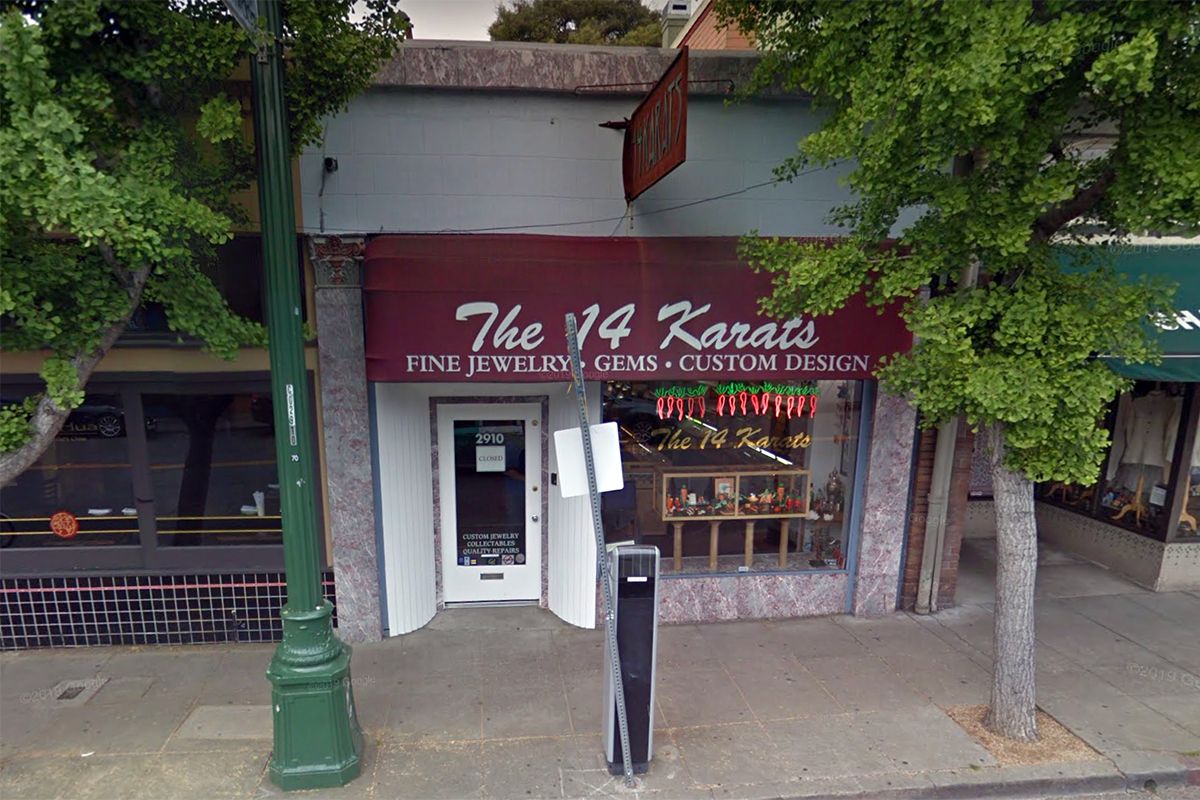 14 Karats workers describe the terrifying encounter
On Nov. 23, 2022, one of the goldsmiths described how he had buzzed a man into the shop, at 2910 College Ave., at about 4:30 p.m.
"He asked if we fixed watches and he was holding up a watch with his left hand," said David Pettyjohn.
The man "asked me that question twice and then he told me to get down on the ground," he continued. "His right arm came up from his waistband pointing a firearm at me."
Pettyjohn said he was scared and in shock, and first tried to walk away.
Then he heard the man yell, "Get down on the ground."
Pettyjohn laid down on his belly with his hands out and his face on the floor.
One of the robbers used a hammer to smash the display cases, police wrote, while another grabbed jewelry and put it into a garbage bag.
Jon Moriarty, a goldsmith and the owner of 14 Karats, said he was on the phone with a friend who was coming over for Thanksgiving dinner when a man suddenly appeared in his office doorway and began yelling at him.
He pointed a gun at Moriarty and ordered him onto the floor.
Moriarty said he got angry instead.
He started screaming and tussling with the stranger, who struck Moriarty in the head with the butt of his gun and threw him against the wall.
By the time Moriarty got up, the robbery crew was already out the door, he said.
The struggle would lead to a key break in the case, according to court testimony: During the fight, Moriarty pulled a yellow COVID mask off the assailant's face.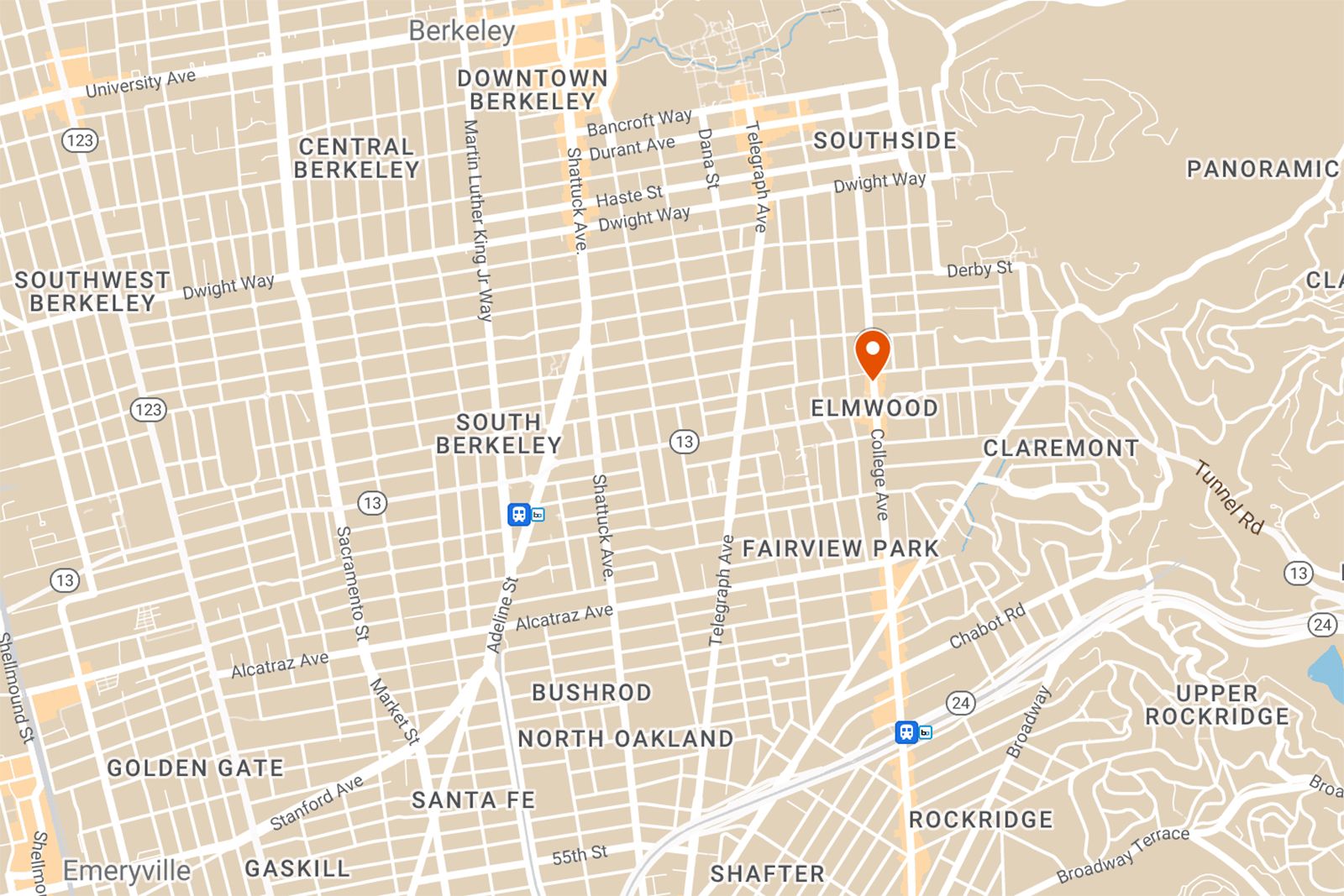 Mallory Pagenkopf, a forensic DNA analyst with the Serological Research Institute, testified that she found DNA on the mask that most likely came from Derell Woods.
"The chance that a randomly-selected unrelated person would have the same profile is approximately 1 in 33 nonillion," she told the court. (That's 30 zeros.)
Pagenkopf said blood on a garbage bag seized by police had matched John's DNA, and that Neal's DNA was a likely match to DNA collected from a sledgehammer and blue disposable gloves recovered by police.
DNA on a handgun seized by police during Neal's arrest came back as a likely match to Neal and Woods, she said.
14 Karats robbery: A lengthy investigation
It took months of work to pull the case together.
Police initially arrested Jafar Neal less than a week after the robbery when they found him in the distinctive car, a tan or gold-colored Audi, that had been captured in surveillance footage outside 14 Karats, according to police.
He fled when Emeryville police tried to pull him over, BPD said.
"He thought his car was going to be towed, so he opted to drive away," BPD Detective Ben Phelps told the court.
Neal was subsequently arrested and the Audi was towed as evidence.
Neal claimed to have bought the car just the day before, but Phelps said he was unable to corroborate that story.
Phelps said police searched the Audi for items he'd seen in 14 Karats surveillance footage, including a small sledgehammer, gloves and a plastic garbage bag with a blue string that the crew used to carry their loot.
They found "clothing and gloves and masks matching those worn by the suspects in this case as well as confirmed stolen property from the robbery," police wrote in court papers.
Neal initially was released due to the ongoing investigation.
The trio wasn't charged with armed robbery until earlier this year: Neal and John in January, and Woods in July.
When police arrested Neal in Oakland in January, they found a loaded gun under his passenger seat, Phelps said.
The gun was also unregistered, according to court papers.
Read more about robberies in Berkeley.
Defense attorneys noted that no witness had identified their clients. They focused their arguments on the DNA.
Marlene Jobe, representing Matthew John, suggested that his DNA might have been transferred to items in Neal's car during the towing process or the high-speed chase that preceded it.
The attorneys also raised chain-of-custody questions about the DNA samples taken by police to the lab.
Joe Mastro, representing Jafar Neal, said his client had been driving the Audi for almost a week when he was stopped.
"It makes sense that his DNA would be all over stuff in the car as he was driving it possibly for that entire five or six days," Mastro said. "But other than that, there's nothing tying him to the robbery in this hearing."
Read more court coverage on The Scanner.
Sierra Dugan, representing Derell Woods, declined to make closing arguments.
"This is a preliminary hearing with a very low legal standard," she told the court.
During a preliminary hearing, the judge only has to determine whether it's reasonable to believe that a crime occurred and that the defendant or defendants committed it.
"Ms. Dugan said it all. The standard is low," Judge McCannon said. "The fact that their DNA was found on these items is enough."
Deputy District Attorney Tom Walsh prosecuted the case.
Defendants John and Neal were released from custody earlier this year and remain out of custody as of this week, according to court records.
Woods remains in custody at Santa Rita Jail, where he is being held on $150,000 bail, according to court records.
They are set to return to court Tuesday for a procedural hearing.