Arrests
2 men charged with $98,000 'takeover robbery' at 14 Karats
Court papers obtained Tuesday reveal new details about the takeover robbery in late November at the 30-year-old jewelry shop.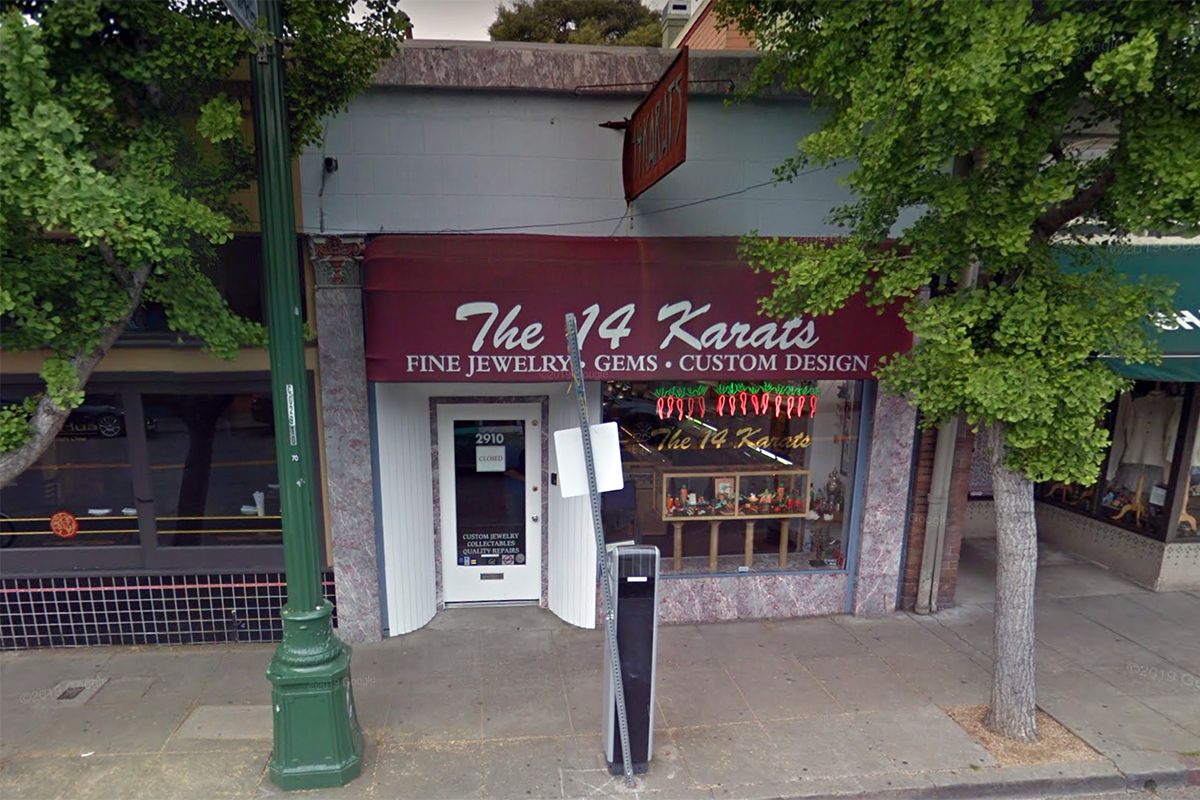 Three men got away with $98,000 in jewelry studded with diamonds, rubies, sapphires and other gems after pistol-whipping a shop clerk during a "takeover robbery" at 14 Karats in Berkeley's Elmwood neighborhood just before Thanksgiving, court papers show.
Two men have now been charged with the crime, according to the Berkeley Police Department, which has declined to discuss the case over the past two weeks due to the ongoing investigation.
But court papers obtained Tuesday by The Berkeley Scanner revealed new details about the takeover robbery in late November at the 30-year-old Berkeley jewelry shop.
The Berkeley Scanner broke the news of the 14 Karats robbery when it happened Nov. 23.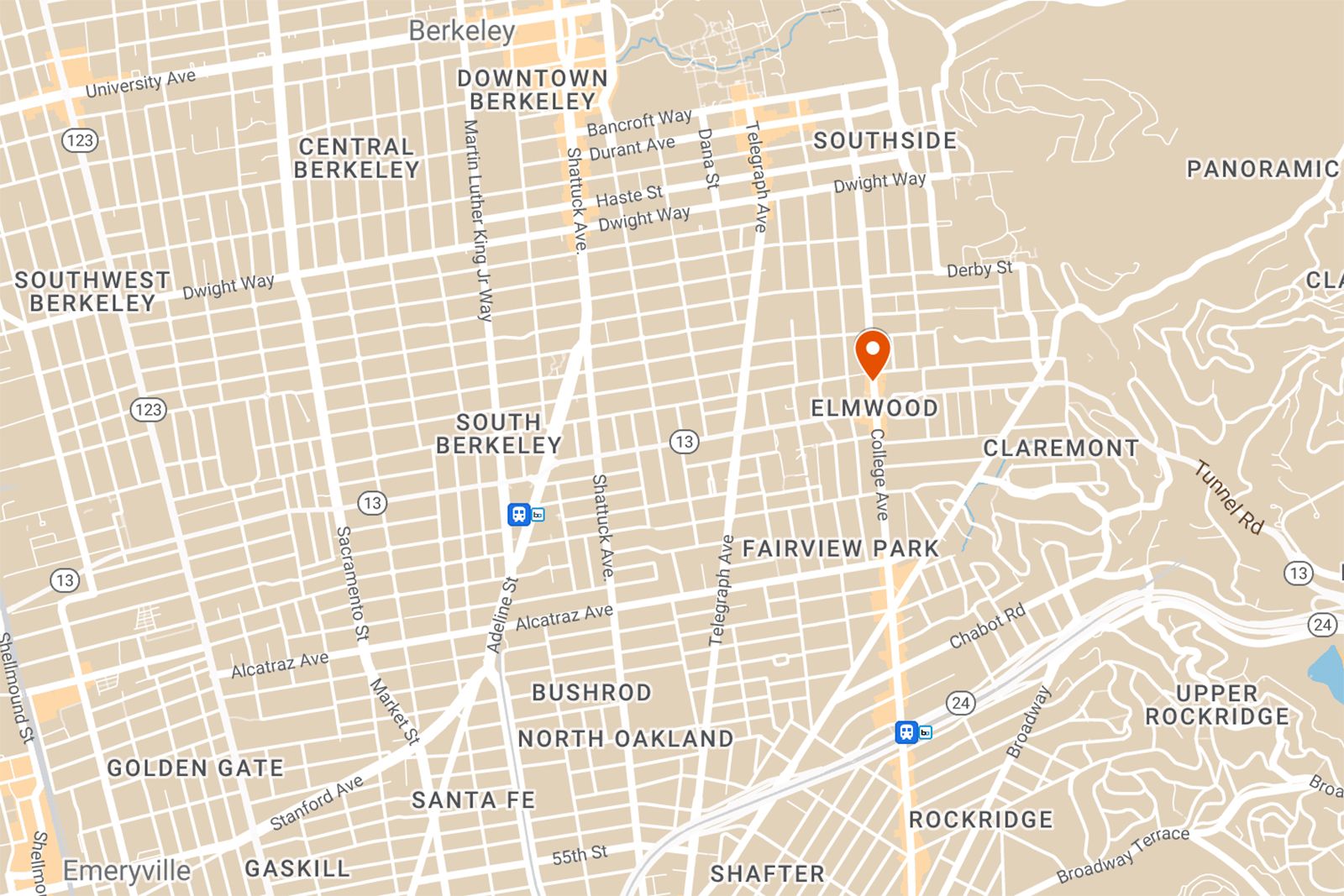 That afternoon, according to court records, three men went inside 14 Karats at 2910 College Ave. (south of Russell Street) in the Elmwood neighborhood.
One of the men "aimed a gun at the clerk, forced him to the floor then pistol-whipped him in the head before fleeing," police wrote.
A different man used a hammer to smash the display cases and take jewelry, police wrote, while a third man helped grab the jewelry and put it into a black garbage bag.
Surveillance footage captured the robbery, police wrote, and detectives zeroed in on the getaway car: a tan Audi with "distinctive damage."
Police also collected fingerprints and DNA evidence at the scene, according to charging papers.
14 Karats robbery: a lengthy investigation
In the days and months after the 14 Karats robbery, Berkeley police have declined to discuss it, despite repeated inquiries, due to the ongoing investigation.
But robbery detective made rapid progress in the early days of the case, court papers show, and first arrested 36-year-old suspect Jafar Neal of Oakland while he was driving the alleged getaway car Nov. 28.
That day, police arrested Neal on unrelated allegations and towed the Audi as evidence.
Neal was later released but, inside his car, detectives found "clothing and gloves and masks matching those worn by the suspects in this case as well as confirmed stolen property from the robbery incident," police wrote.
As they continued their investigation, Berkeley robbery detectives identified Neal and a 19-year-old Stockton man, Matthew John, as primary suspects in the case, according to court papers.
On Jan. 19, police served a search warrant at John's apartment and found "evidence connecting him to the robbery," according to charging papers. John was arrested at 8 a.m.
Two hours later, Berkeley police also arrested Neal, according to court records reviewed by The Berkeley Scanner.
Police: Felony evasion, car crash preceded Oakland arrest
Neal's arrest followed an unrelated traffic stop by Oakland police after he failed to yield to a crossing guard who was holding up a stop sign so a child could safely walk to school, according to court papers.
OPD wrote that an officer on a motorcycle stopped Neal in East Oakland after seeing the violation, but said Neal fled "in a reckless high speed manner endangering citizens in the area," after initially pulling over.
"At that time kids were walking to school and there were several vehicles on the roadway," OPD wrote in charging papers. "The driver had total disregard for people in the area."
A second OPD officer then saw Neal strike a vehicle, injuring the driver, before jumping out of his car and taking off on foot.
Oakland police officers found him "hiding in a nearby store" and arrested him just after 8:30 a.m.
BPD: Berkeley police found gun after car search
Berkeley police officers picked Neal up from OPD, in connection with the 14 Karats robbery, about 90 minutes later.
They also searched his vehicle and found a loaded, concealed firearm with an extended magazine hidden under his seat, according to court papers.
The gun was not registered to Neal, police wrote.
Neal has now been charged with two felonies from the Oakland case: evading an officer with willful disregard and leaving the scene of an injury collision, according to court papers.
He was also charged with two firearm-related felonies in connection with the gun BPD found Jan. 19, according to charging papers.
Neal and John have both been charged with a single count of robbery in connection with 14 Karats, but the charge includes a slew of special allegations and enhancements that could lead to a stiffer sentence.
The prosecution alleges that the robbery was armed and violent, resulted in bodily harm, involved a "particularly vulnerable" victim as well as "planning and sophistication," and resulted in the taking of items of "great monetary value."
As of Friday, John remained in custody at Santa Rita Jail with a bail of $150,000. The 19-year-old has no prior criminal cases listed in Alameda County Superior Court.
Neal's bail had been set at $155,000 but he is no longer in custody, according to court records online.
The 36-year-old has criminal cases in Alameda County dating back to 2004, according to court records online, although most of them were misdemeanors or dismissed.
Both men are scheduled for a pretrial hearing Thursday at Wiley W. Manuel Courthouse in Oakland.
Read more about robberies in Berkeley.