UC Berkeley
Berkeley police: Tenant asked for repair work before shooting
When the victim tried to flee, the tenant followed him into the hallway and shot him, police said, before calling BPD to report an attempted burglary.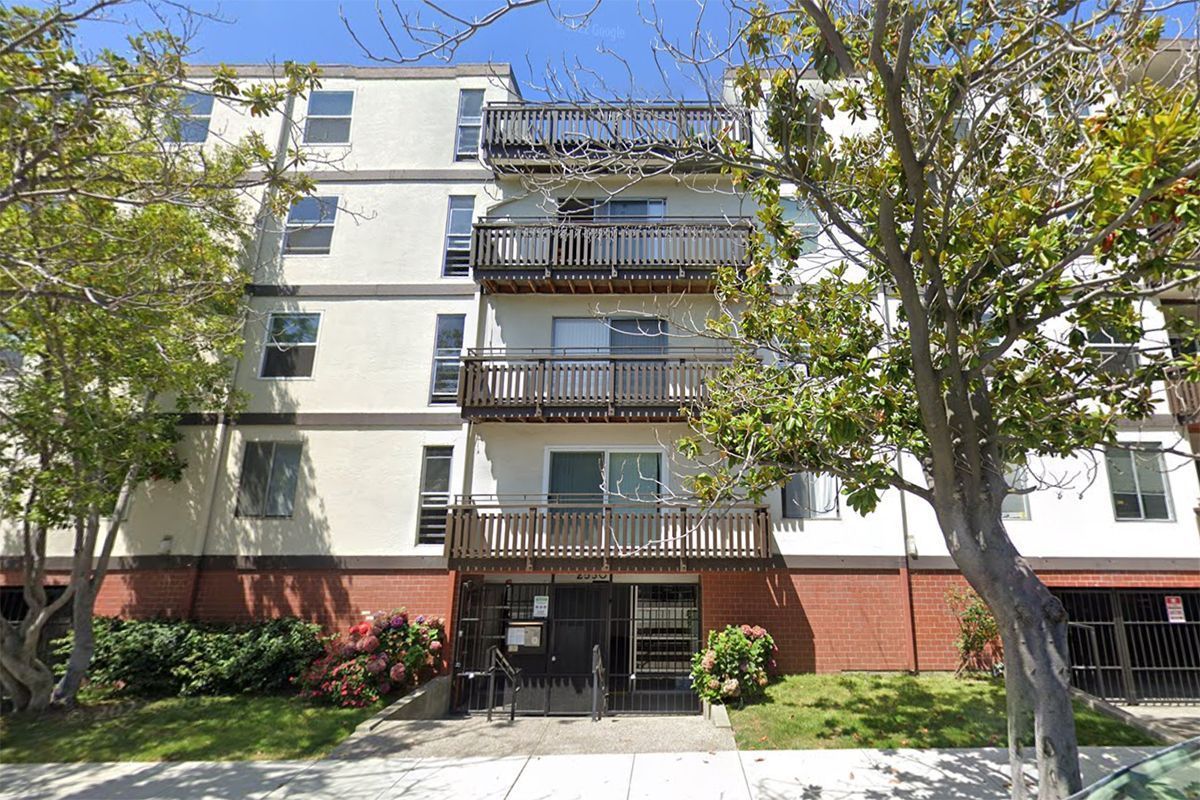 The man who shot an inspector at his Berkeley apartment Monday morning had requested a repair and given workers permission to enter, authorities report.
The tenant fired his gun twice, Berkeley police said in an update Tuesday: He fired first at the inspector's head, which shattered a nearby doorframe and sent wood fragments flying.
That bullet went through the wall into a nearby vacant unit where a different person had just been working, management said.
When the inspector tried to flee, the tenant followed him into the hallway and shot at him again, police said, striking him in the leg before returning to his apartment to call police.
Giancarlo O'Hara, a 43-year-old architectural drafter, initially told police he shot someone who tried to break into his unit, authorities said. He is now in custody and being held without bail on suspicion of attempted murder.
The worker who was wounded also called police to say he had been shot.
The 45-year-old licensed general contractor had just been hired to do safety inspections at the 66-unit complex on Hillegass Avenue in recent weeks, said Sam Sorokin, president of Premium Property Management & Development Inc.
Sorokin said Premium only began managing the complex in the past month, which is why inspections were underway.
He told The Scanner that the worker, who is married with two small children, was in surgery Tuesday.
Sorokin said Premium is setting up a GoFundMe for the inspector and is working to determine if there are other ways to help him and his family.
Giancarlo O'Hara. BPD
Authorities said O'Hara was served last week with a three-day notice after failing to pay his rent on time.
Sorokin said that may have contributed to the tenant's mental state, but also that people often settle their balances when they get those notices, which are somewhat routine.
Sorokin said he and a colleague actually met O'Hara last week when they tried to inspect his unit after giving notice to do so.
O'Hara refused to let them enter, Sorokin said, and appeared to have injuries to his face.
According to his booking record, he is unemployed.
On Monday, a worker then tried to enter O'Hara's unit to repair his shower in response to O'Hara's own request, Sorokin said. But that worker was unable to get inside due to an issue with the key.
That's why the safety inspector came to open the door for him, Sorokin said.
According to Berkeley police, the inspector opened the door at about 11:40 a.m. Monday to find O'Hara pointing a gun at him. Then O'Hara fired a round toward his head, police said.
"The bullet hit the doorframe, sending wood particles into the victim's face," police said.
Police responded and ultimately arrested O'Hara. They recovered his gun, which was registered to him, at the scene.
Sorokin said, had the shooting happened half an hour later, it likely would have been him who opened the door.
"There is a certain level of danger associated with running properties that people don't necessarily understand," he said Tuesday afternoon. "It's just something that people kind of overlook when they think about property managers."
Sorokin said it was lucky that the unit that the first bullet entered, where residents are set to move in, happened to be vacant Monday morning.
"Luckily the contractor [who had been working there] was down in the garage," he said. "Just 20 minutes earlier he was there."
As of Tuesday, Sorokin said, it remained unclear whether O'Hara actually needed a repair in his unit or whether something else may have motivated his request.
"We don't even know if that was real," Sorokin said.
O'Hara is scheduled for arraignment Wednesday, according to booking records online.
💡
The Berkeley Scanner is 100% member-supported. That means no ads, no spam and no distractions. Help ensure timely, accurate public safety news for Berkeley by
signing up now
.