Traffic safety
Berkeley police: DUI cyclist hits car, breaks leg at Marin Circle
Police said the cyclist came down the steep hill on Marin Avenue without a helmet and was blowing stop signs "at a high rate of speed."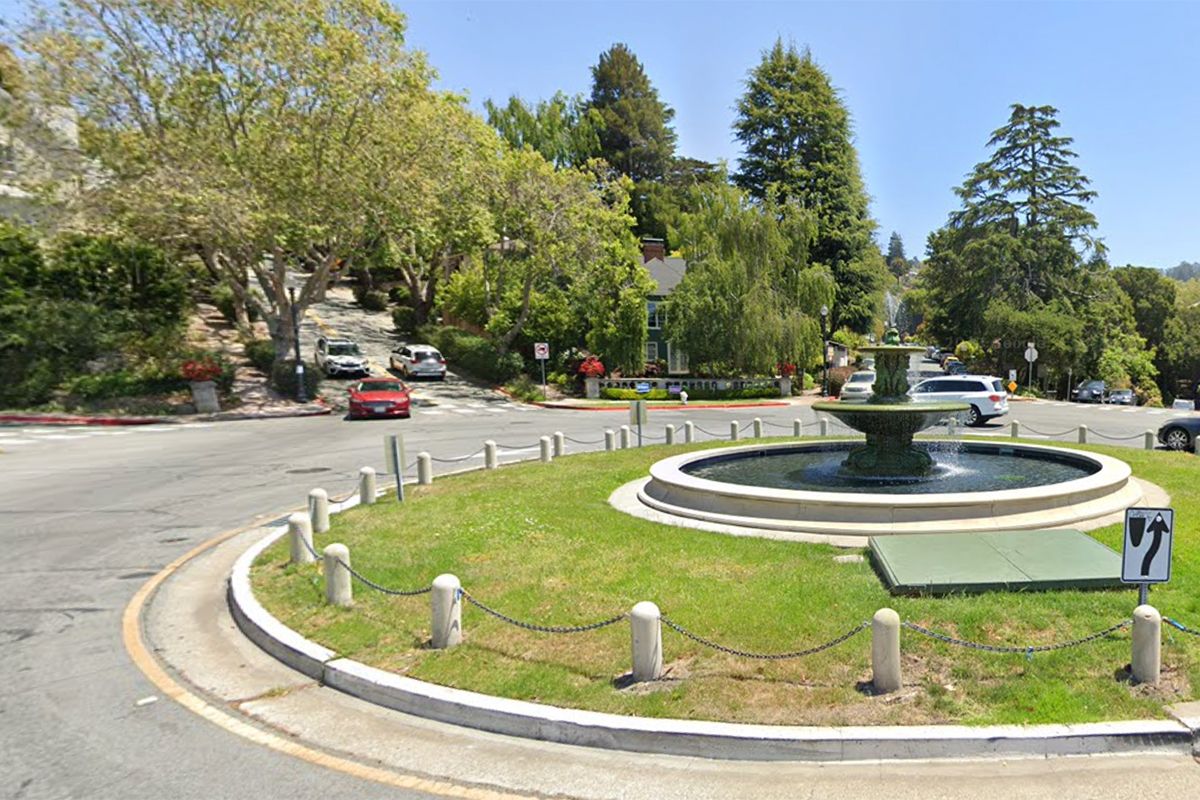 A cyclist without a helmet who rode into oncoming traffic Friday night broke his leg when he struck a Tesla at Marin Circle in the Berkeley Hills, authorities say.
Berkeley police said there were indications that the cyclist, a Berkeley man in his 40s, was intoxicated at the time of the crash.
The incident took place shortly before 7:30 p.m. Friday when the cyclist came down the steep hill on Marin Avenue at a "high rate of speed" blowing stop signs, police said.
The cyclist was westbound but was riding in the eastbound lanes as he came down the hill, Berkeley police said.
When he got to Marin Circle, the cyclist made a left into oncoming traffic, according to BPD.
A driver in a Tesla stopped short when he saw the cyclist coming, BPD said, but the rider then struck the car on the Los Angeles Avenue side of the circle.
The cyclist sustained significant injuries, including a broken leg, but is expected to survive, authorities said.
Read more about traffic safety in Berkeley.
He was taken to Highland Hospital for treatment.
As of Sunday evening, he was in stable condition.
Police said they believe alcohol played a role in the crash.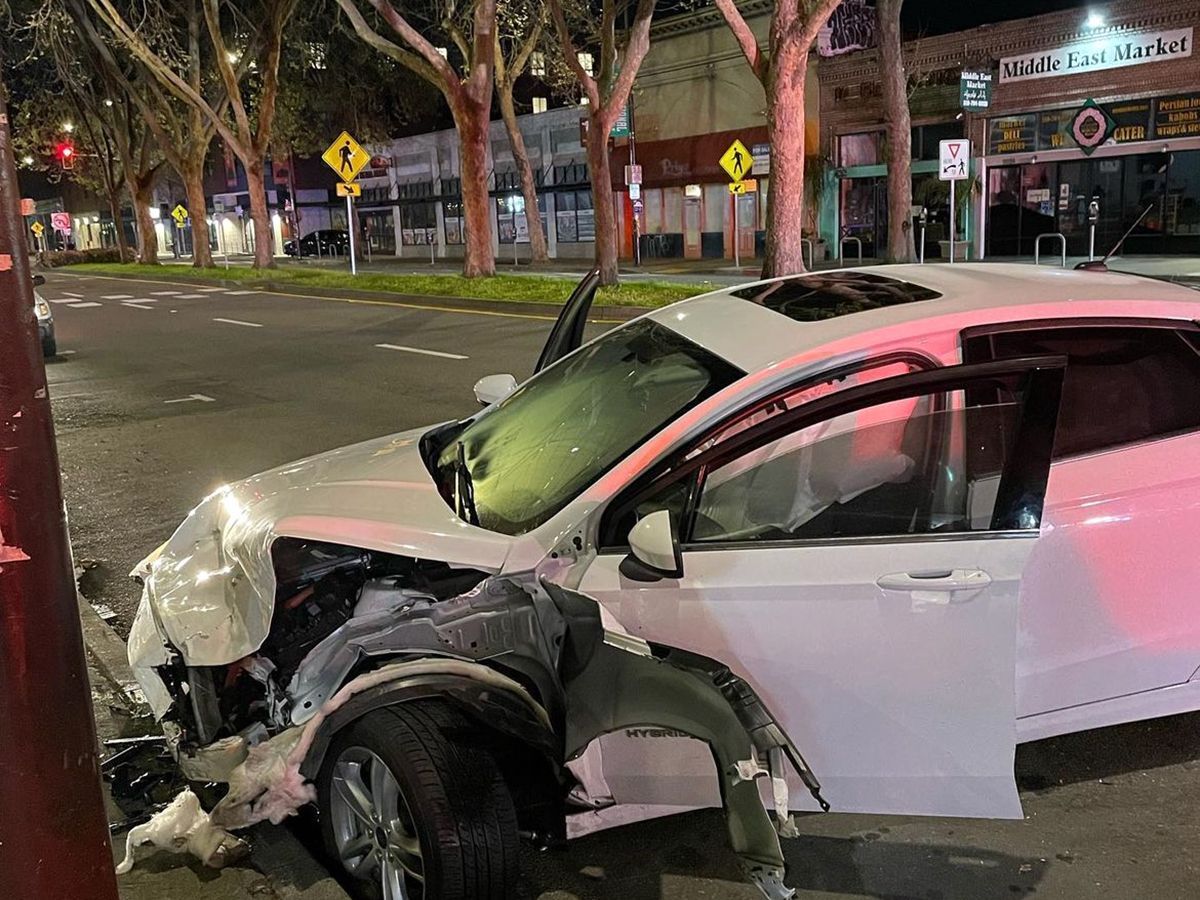 During the second quarter of the year, Berkeley injury collisions involving vehicles alone rose 41%, to 79 injury crashes, compared to the first quarter of 2023, according to BPD's Transparency Hub data portal,
During that time, BPD recorded 15 injury crashes involving cyclists, about the same number as the prior quarter.
In the first half of the year, injury collisions involving cyclists fell 29% compared to the same period last year, from 49 to 35.
Vehicle-only injury collisions were down 21% over that time frame, from 171 to 135.
Unsafe speed was the most prevalent factor causing injury crashes in the first half of the year, according to Berkeley police data, followed by unsafe turning and failure to yield.
🚨
A reader asked us about this incident, which resulted in this report. Have questions about traffic safety in Berkeley? Alert The Berkeley Scanner.