It's looking to be a big weekend, with back-to-back Oakland events Saturday for anyone concerned about local crime and safety. Then the Solano Stroll comes Sunday.
Events Saturday will happen at and around Oakland's Genesis Worship Center at 2708 Ritchie St.
First, at 10 a.m., Neighbors Together Oakland is hosting a community rally, on Hillside between 79th Avenue and Ritchie Street, focused on ways to improve Oakland public safety.
Guest speakers are slated to include Loren Taylor, Mary Theroux, Jazmin Villalta, Seneca Scott and Dashawnna Warrick, a student speaker from McClymonds High School.
The rally will be followed by a community safety meeting hosted by Bishop George Matthews at Genesis Worship Center from 12-3 p.m. with some of Alameda County's top law enforcement leaders and Oakland city officials.
Speakers are slated to include DA Pamela Price, Acting OPD Police Chief Darren Allison, Sheriff Yesenia Sanchez, Probation Chief Marcus Dawal, Oakland Mayor Sheng Thao and Oakland Supervisor Nate Miley.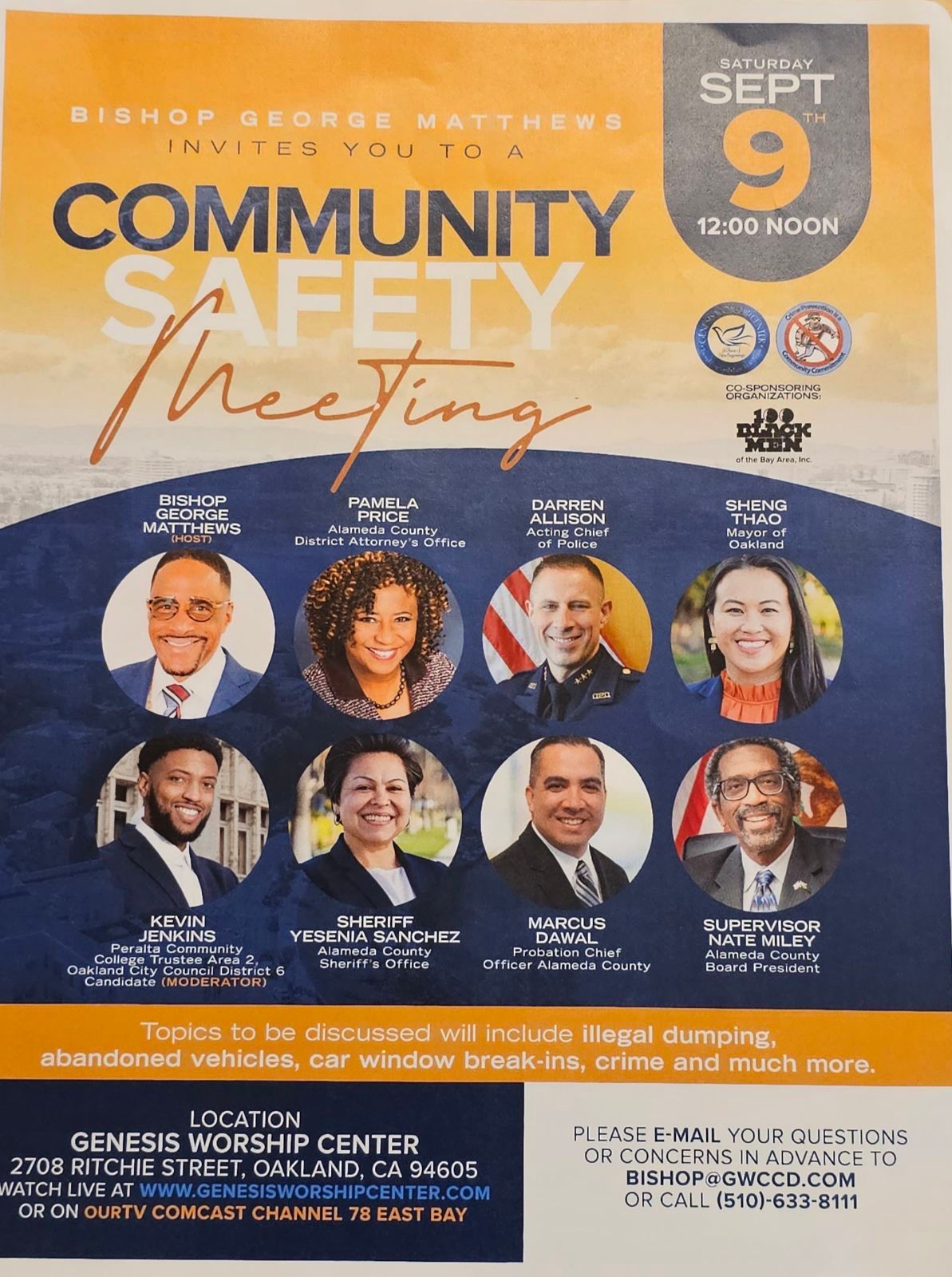 According to an event flier, the meeting will also be broadcast live at www.genesisworshipcenter.com.
Community members can email questions to bishop@gwccd.com or call them in to 510-633-8111.
"Topics to be discussed will include illegal dumping, abandoned vehicles, car window break-ins, crime and much more," according to the event flier.
TBS is aiming to attend both events and will live-tweet to the extent we can, while also taking lots of notes.
Then Sunday brings the Solano Stroll to Albany and Berkeley. We're hoping to pay a visit.
The massive, longstanding event really needs no introduction.
See the Stroll website for full details.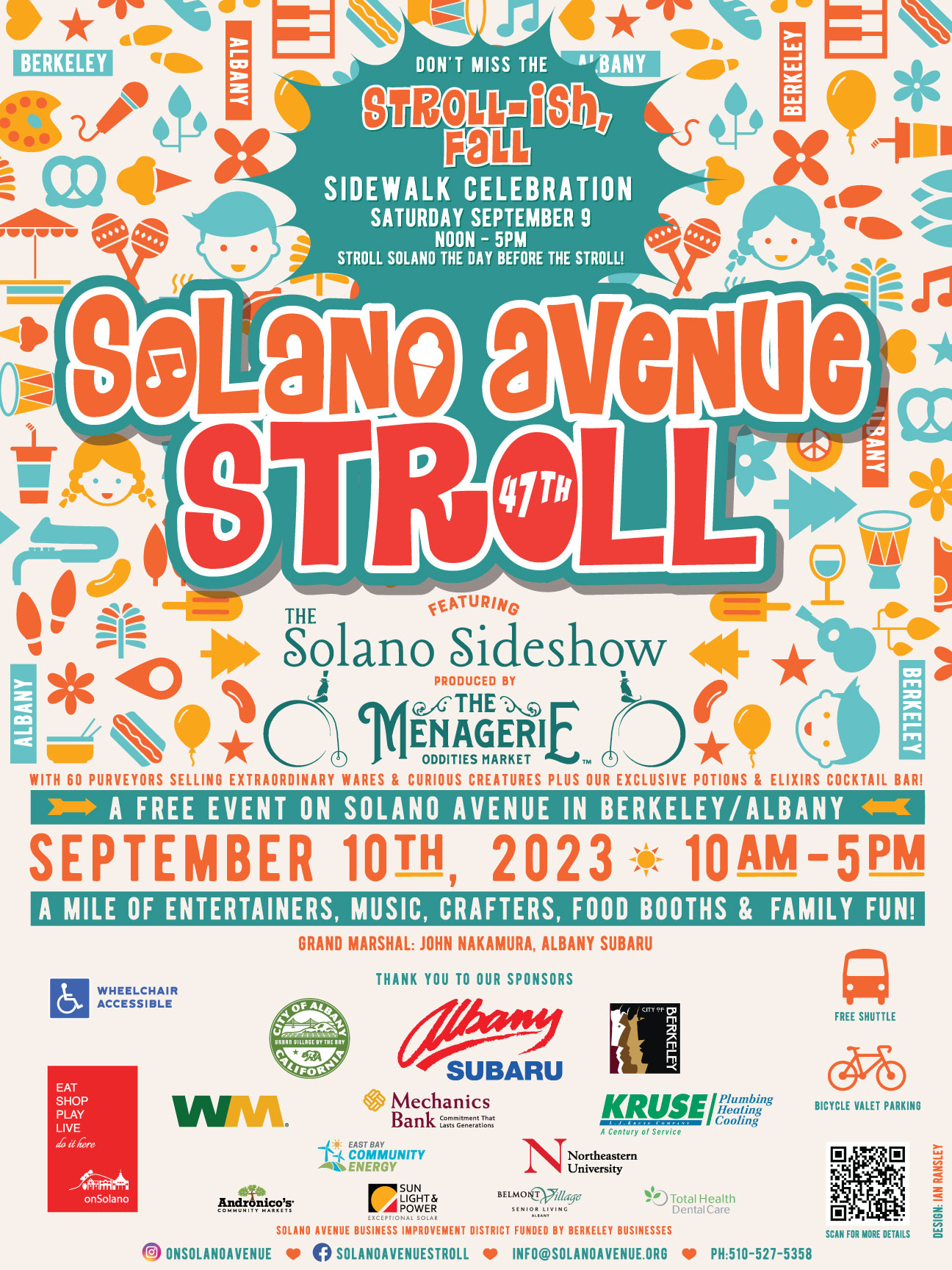 We took a break from writing for much of the past three days to prep for the big weekend, get some important reporting done and meet with a few TBS members at some of our favorite spots around town.
We also checked in with the Price recall campaign, which expects to begin signature collection in mid-September.
It was excellent to get a bit of a mental break, but we'll be back soon with fresh headlines.
Keep an eye on the TBS Twitter feed for updates until then.
Here's wishing everyone a safe weekend!
💡
If you find our news useful, please take a moment and share this newsletter with a friend or relative (or two!) and urge them to support our work. Your recommendations go a long way toward helping ensure the community stays informed.