Crime
North Berkeley's Cedar Market speaks out after delivery theft
"I just want to stop whatever is happening," said market co-owner Preet Sandhu. "I want to feel safe."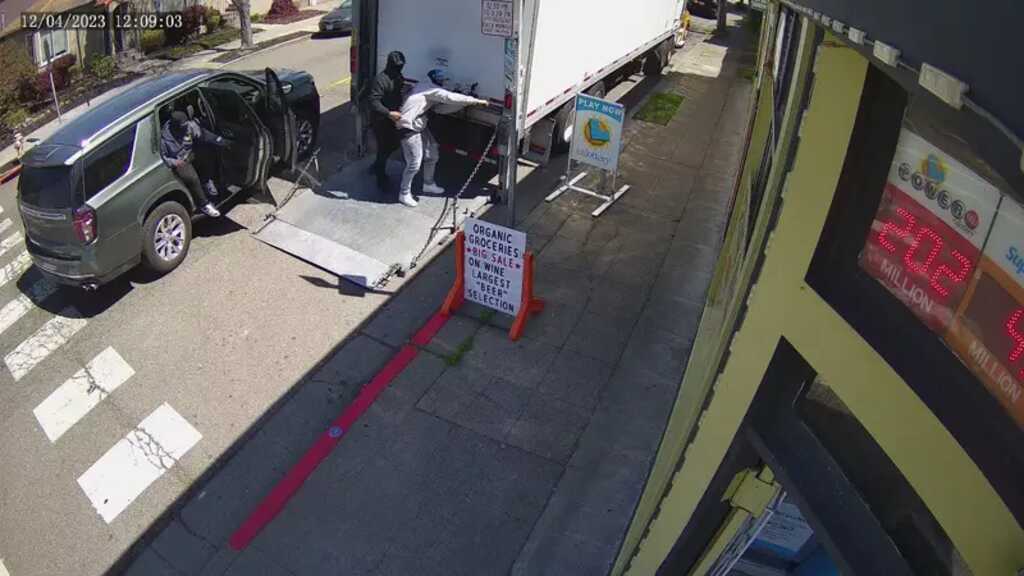 Thieves cut the lock to a delivery truck parked outside Cedar Market on Wednesday while the driver was away and stole boxes of cigarettes worth thousands of dollars, the market owners said.
Preet Sandhu and Gary Singh, who are married, said they were not present when the theft happened.
But Sandhu said she watched it happen on surveillance footage through an app on her phone.
"I was just yelling, no, stop it — you can't do that," Sandhu said. "I was really shocked. We all were."
The theft took place in broad daylight on busy Cedar Street as motorists passed by.
The thieves, who were in a minivan, parked in the roadway while they carried out the brazen crime, according to security footage from the incident.
Singh said it had been particularly frightening to see the group stealing boxes from the truck in such a blatant way.
"They took their time. They didn't care who was watching," he said. "They knew the camera was there. They didn't care."
Nothing was taken from Cedar Market itself because the driver was inside with its delivery.
But the couple said they are worried that the delivery company, the wholesale business that provides most of the market's stock, will stop delivering to them if the incident isn't taken seriously.
It was at least the third crime on the block this year, said Singh: In January, someone tried to break into the market's back door but was unsuccessful. A month or so later, someone stole a car from a nearby tenant. Then this happened.
Now, the owners say, they are worried about what might happen next in the typically quiet, safe North Berkeley neighborhood.
"I'm kind of scared working there. Sometimes at closing time, I'm there," Sandhu said. "If this thing happened even in daytime, next time they could be coming with a gun inside the store."
"I just want to stop whatever is happening," she said. "I want to feel safe."
Shortly after Wednesday's theft, which took place close to noon, Sandhu posted about the incident on NextDoor.
The couple said they thought it was important for neighbors to know what happened.
The post prompted an outpouring of support, which was no surprise: Cedar Market is beloved by the neighborhood surrounding California and Cedar streets where the shop is located.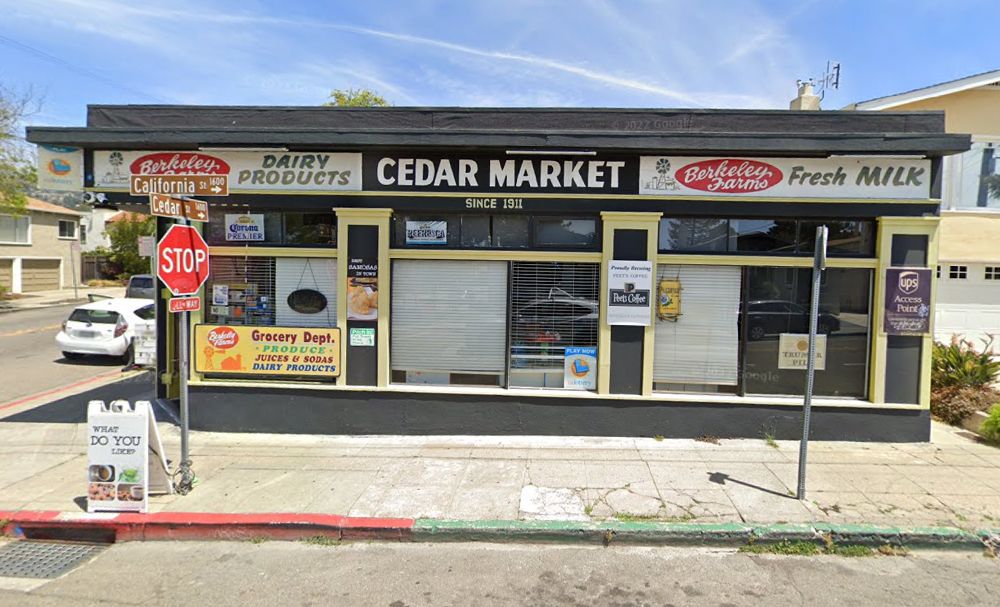 The couple took over the market nearly a decade ago and has worked hard to make it a community hub that meets neighbors' needs, including with its offerings, which include organic goods and an excellent beer selection.
Singh described how, once when the shop's main glass door got broken, community members set up a GoFundMe on their own and raised nearly $2,000 to help the business repair the damage.
They didn't want the owners to have to pay for the repair out of pocket.
This week, community members came into the shop to express their support after seeing Preet Sandhu's NextDoor post.
Someone even brought in pizza for the workers.
"We love this community," Singh said. "We really feel grateful to be here and be part of it."
Singh said he wants the Berkeley Police Department to take the recent theft seriously and would like to see stepped-up patrols in the neighborhood.
"We really want to make sure that some action is taken," he said. "We're not going to tolerate this in our community."
🚨
The Berkeley Scanner was the first to report this incident.