Policing
Fewer Berkeley police officers will be on patrol starting Sunday
Non-emergency calls, such as those that do not involve in-progress crimes, will likely see much slower response times, police say.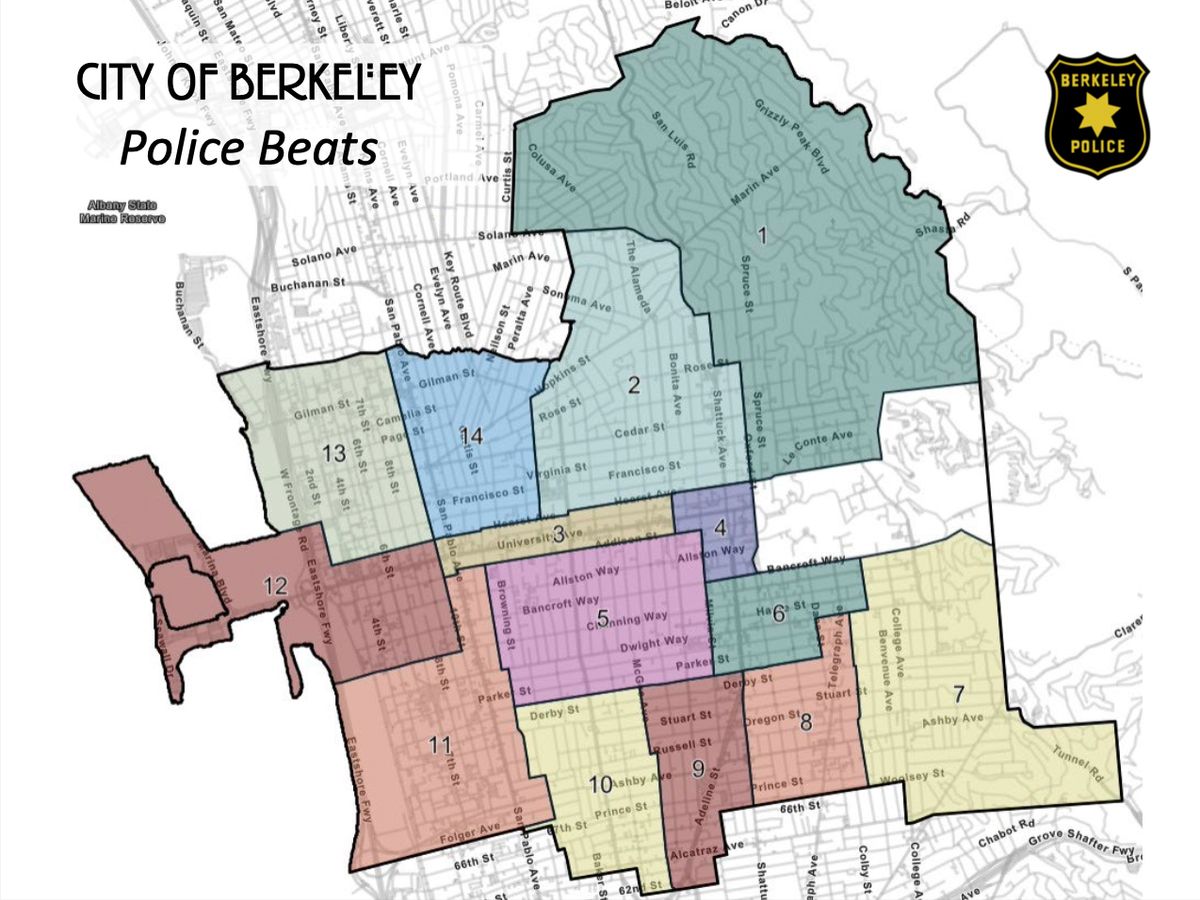 Beginning this weekend, there will be fewer Berkeley police officers on patrol at any given time due to the department's ongoing staffing crisis.
The department is authorized to hire about 180 police officers but effectively has fewer than 120 solo officers available to work due to injuries, leave, training and other factors.
On Sunday, the Berkeley Police Department is shifting from a 16-beat structure to a 14-beat structure in an effort to ensure the beats don't go empty, which has been a pervasive problem.
This means that, during peak weekday hours — from about 11 a.m. to 1:30 a.m. — 16 officers and four sergeants organized into two patrol teams are on the clock.
From 1:30 a.m. to 11 a.m., that number is chopped in half, with a single team of eight officers, overseen by two sergeants, responsible for the whole city.
There's also a proactive bike patrol team that is on duty mostly during peak hours, but it too will shrink starting Sunday.
Weekend staffing will be similar but will pose its own challenges, police say, with fewer officers available during "last call," when the campus area in particular can tend to get busy.
The department reorganized the beats by looking at calls for service and geography to try to balance out the workload, City Manager Dee Williams-Ridley said in a memo to the City Council on Wednesday.
"The Department is using data to increase efficiency as much as possible; however, we expect our low staffing to continue to impact service delivery, response times, and our ability to handle in-depth problem-solving," she wrote.
What that means is that non-emergency calls, such as those that do not involve in-progress crimes, will likely see much slower response times.
That's because each officer is now responsible for covering more ground.
One of the biggest changes with the new beat map is that North Berkeley and the Berkeley Hills have lost a patrol officer, dropping from three beats down to two.
Councilwoman Susan Wengraf, who represents the Berkeley Hills, said she had been taken by surprise when she saw what was coming, including how enormous the new Berkeley Hills beat would be.
She also noted that it's quite challenging to get from the northwest corner to the southeast corner of the new beat quickly "unless you're going by helicopter."
"It is a very large and difficult area to navigate," Wengraf said.
"I'm a little disappointed we didn't have some kind of a worksession explaining this was going to happen," she continued. "I need more information."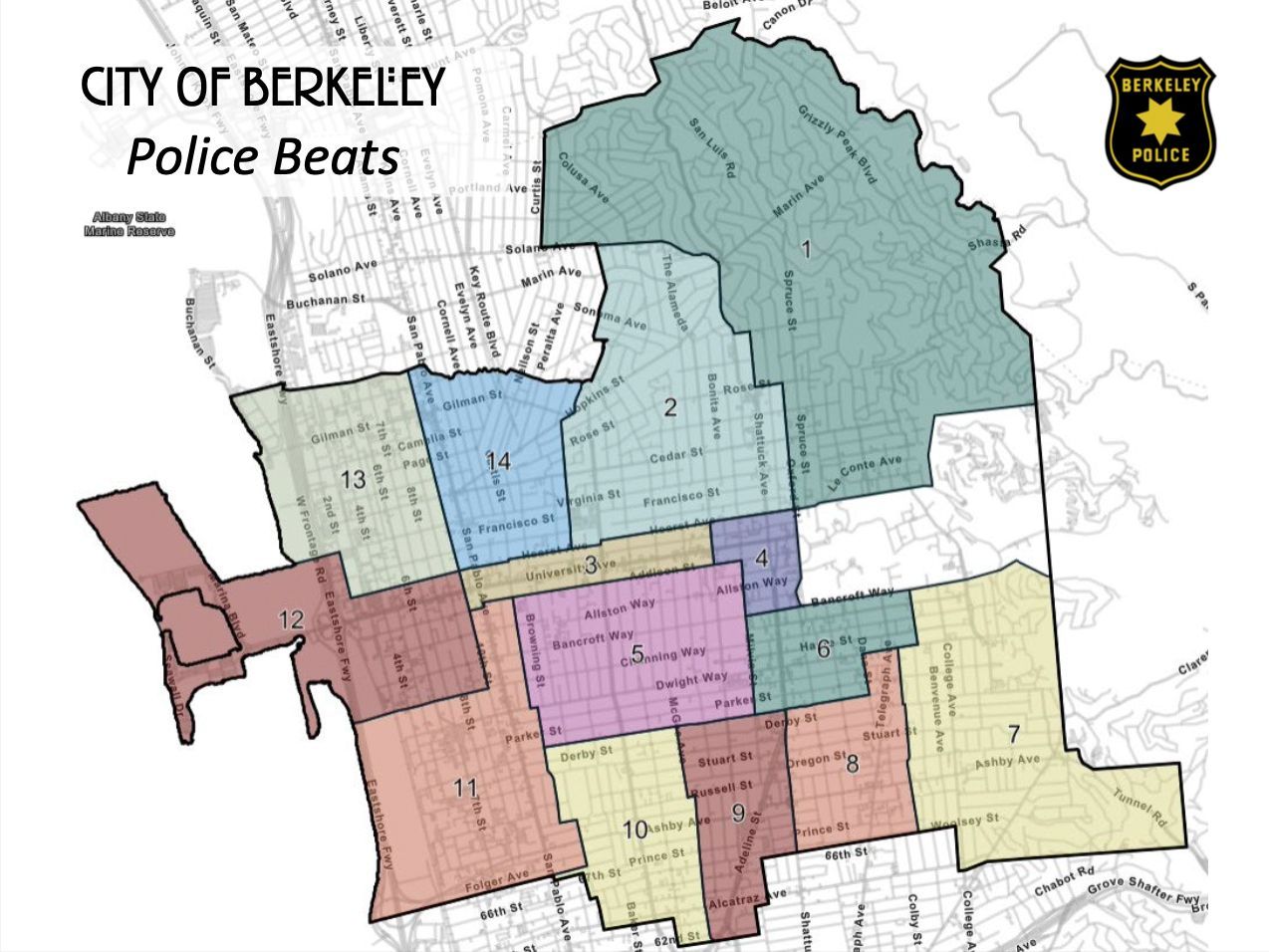 Earlier this week, Wengraf held a public safety town hall meeting to hear from constituents and community members around the city about their concerns.
During the meeting, which about 150 people attended, police said the Berkeley Hills district tends to have fewer Priority 1 calls, those requiring an immediate response, than the city average.
Concerns about police staffing drove a number of questions during a lengthy Q&A with Berkeley police, as did campus-area safety near UC Berkeley and traffic safety.
Technically, the Berkeley Police Department has about 150 officers on the payroll but, as of earlier this month, 17 are out on injury, four are on light duty, four are in the academy, three are in field training, three are on military leave and one is on intermittent leave, the department told The Scanner.
That leaves fewer than 120 officers for solo duty.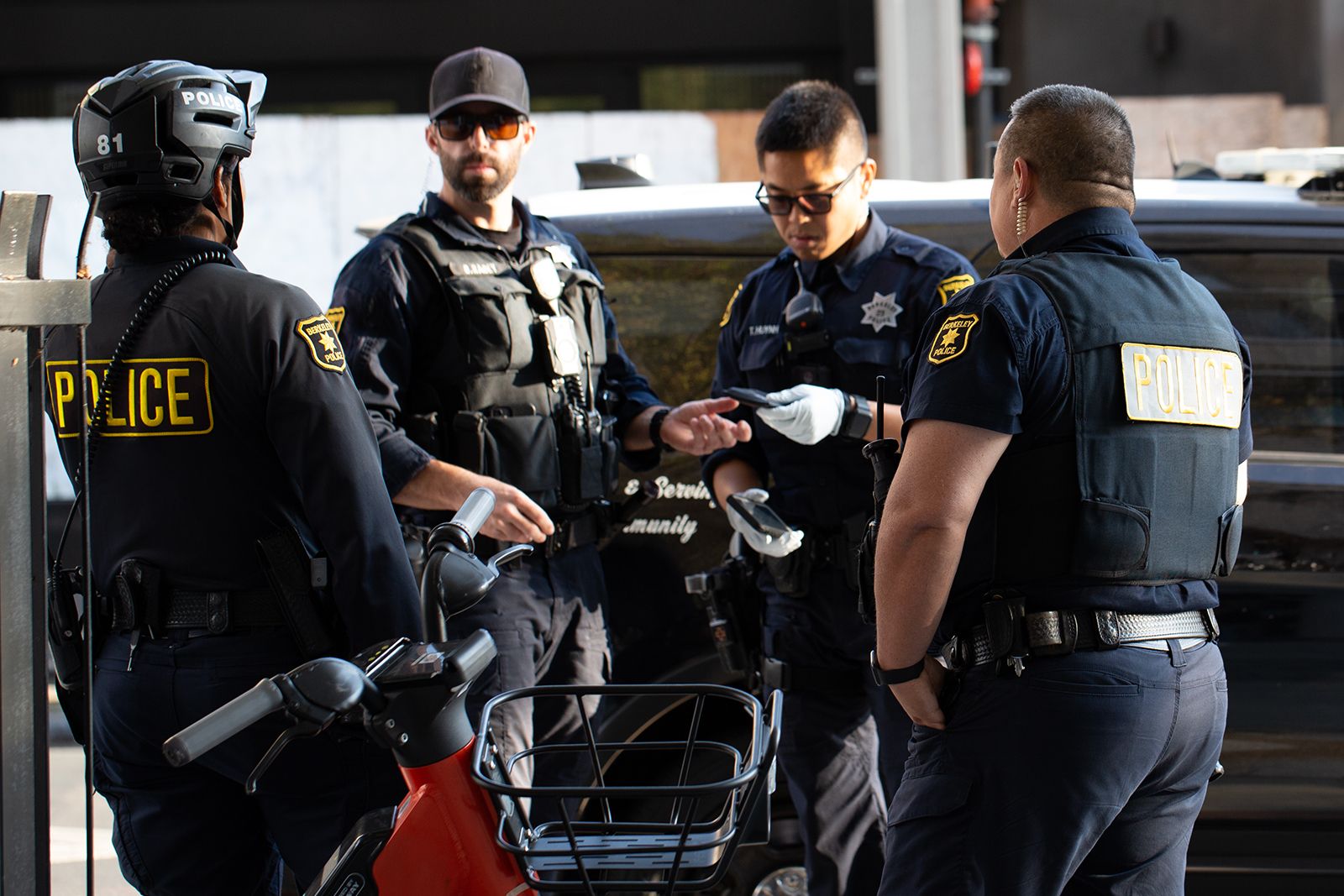 The department is authorized to hire up to 181 officers but has been unable to do so, particularly as agencies around the Bay Area have been increasing incentives to woo candidates of their own.
The city of Alameda recently announced a $75,000 hiring bonus for new police officers who join its force.
During Wengraf's town hall meeting Tuesday, BPD Lt. Matt McGee said he had never seen anything like that before.
"It's a challenging time to get officers anywhere in the Bay Area, in particular here," he said, of Berkeley. "There's supply and demand. Each local agency is doing what they can to hire officers."
About a year ago, this reporter — then at Berkeleyside — described a "record low" of 66 beat officers on the new timesheet that would start in the spring.
This year's new timesheet, which begins Sunday, has 60 beat officers. The standard used to be 80, police say.
"People might have to wait much longer"
Sgt. Joseph Ledoux, president of the Berkeley Police Association, said it's not hard to imagine a scenario, particularly at night, where all available BPD resources are tied up — with some on a prisoner transport and others on an active scene that requires a block search, or two active calls at once.
"There will not be enough resources to adequately address that," he said. "That will mean a greater reliance on allied agencies. And they have their own way of doing things."
When other police agencies respond to Berkeley, they follow their own policies and use their own tools, such as K-9s, helicopters and Tasers — things Berkeley PD does not have and can't call in without strict limits.
He said it's also possible that people who report crime in the daytime may not get a call back from an officer until the middle of the night, or even the next day.
"With lower-priority calls, people might have to wait much longer," Ledoux said. "It doesn't take long before lower-priority calls start stacking and holding. Pretty soon they get held for a really long period of time. This is potentially the new normal."
Ledoux said Berkeley police officers generally take pride in their level of service: They want to answer questions from community members about the criminal justice process and build relationships through those conversations.
But that may become increasingly difficult, he said.
There may be more "flat broadcast" calls where no one is available to respond, and fewer chances to do proactive policing.
"We're really kind of in a corner," he said. "Something had to give in our staffing. But we're not very excited to test this out."
Community Services Bureau will be one officer down
Short staffing will also affect the Community Services Bureau (CSB), which historically has split the city among four area coordinators who tackle neighborhood issues and respond to community inquiries.
Beginning Sunday, there will be just three area coordinators because the fourth officer is needed on patrol.
A CSB sergeant will fill in for the missing officer until staffing improves — but he also has other duties.
The area with the fill-in coordinator also happens to be North Berkeley and the Berkeley Hills.
And there are already open positions in the detective division, including in homicide and property crimes — positions that are slated to be filled when staffing improves but that have been held vacant for a prolonged period already.
BPD has been working to increase staffing levels, but it's been unable to do much more than hold the line.
The Berkeley Police Department does have a recruiting team, but it's an ancillary duty for everyone on it — meaning no one is assigned to it full time and that it requires overtime shifts to do the work.
The department has taken a "very aggressive stance" on recruiting, said Ledoux, the police union president, "trying things we haven't tried before."
One of those things may be live video chats with Berkeley police to learn about the job.
Recruitment efforts definitely factored into the discussions the department had when it designed the new beat map, Ledoux said.
BPD could have cut special assignments, further reducing the CSB, the bike team or the detective spots that play a critical role in follow-up investigations, but that would create its own problem, police say.
Departments without special assignments have fewer opportunities to offer to new recruits or to help retain the officers they have or may be seeking a challenge other than patrol.
One of the officers on the recruitment team is Jessica Perry, BPD's new spokesperson.
Perry began in that role earlier this month when the prior spokesman, Officer Byron White, rotated back to patrol as part of the normal schedule.
(Most special assignments at BPD only last for a period of time, meaning officers generally rotate back to patrol when their time is up.)
Perry said the department's approach to staffing will likely be a work in progress given the ongoing challenges.
"It's probably safe to assume it's going to be reevaluated numerous times," Perry said. "There's going to be plenty of room for things to change."
💡
The Berkeley Scanner is 100% member-supported. That means no ads, no spam and no distractions. Help ensure timely, accurate public safety news for Berkeley by
signing up now
.