Shootings
Berkeley man charged with Lo-Cost Liquors shooting
Police say Curtis Verrett Jr., 18, shot the victim three times, leaving him with a gunshot wound to the leg.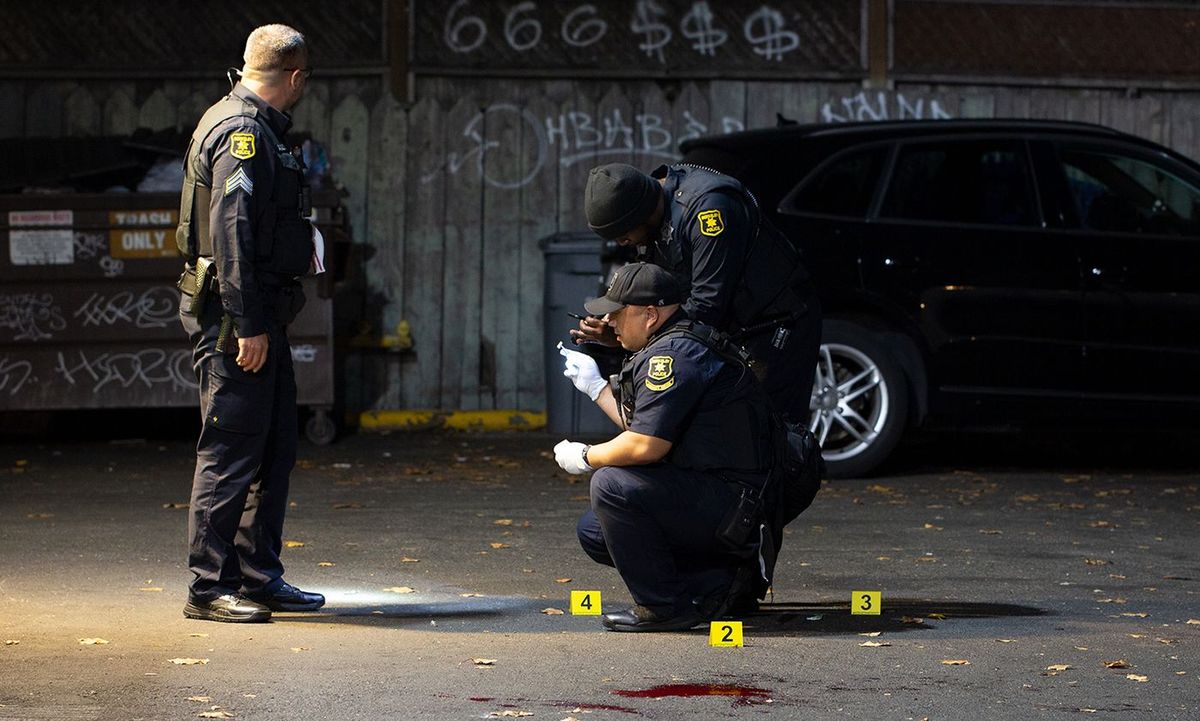 A man police say was found with a machine gun during a recent DUI arrest has now been charged with a shooting last year in Berkeley that sent a man to the hospital, court papers show.
Curtis Verrett Jr., 18, was arrested earlier this month after crashing into a yard and nearly hitting a home near Strawberry Creek Park, the Berkeley Police Department said previously.
Police say Verrett, who is a Berkeley resident, had also been wanted in connection with the Oct. 15, 2022, shooting outside Lo-Cost Liquors that sent a man to the hospital with a gunshot wound to the leg.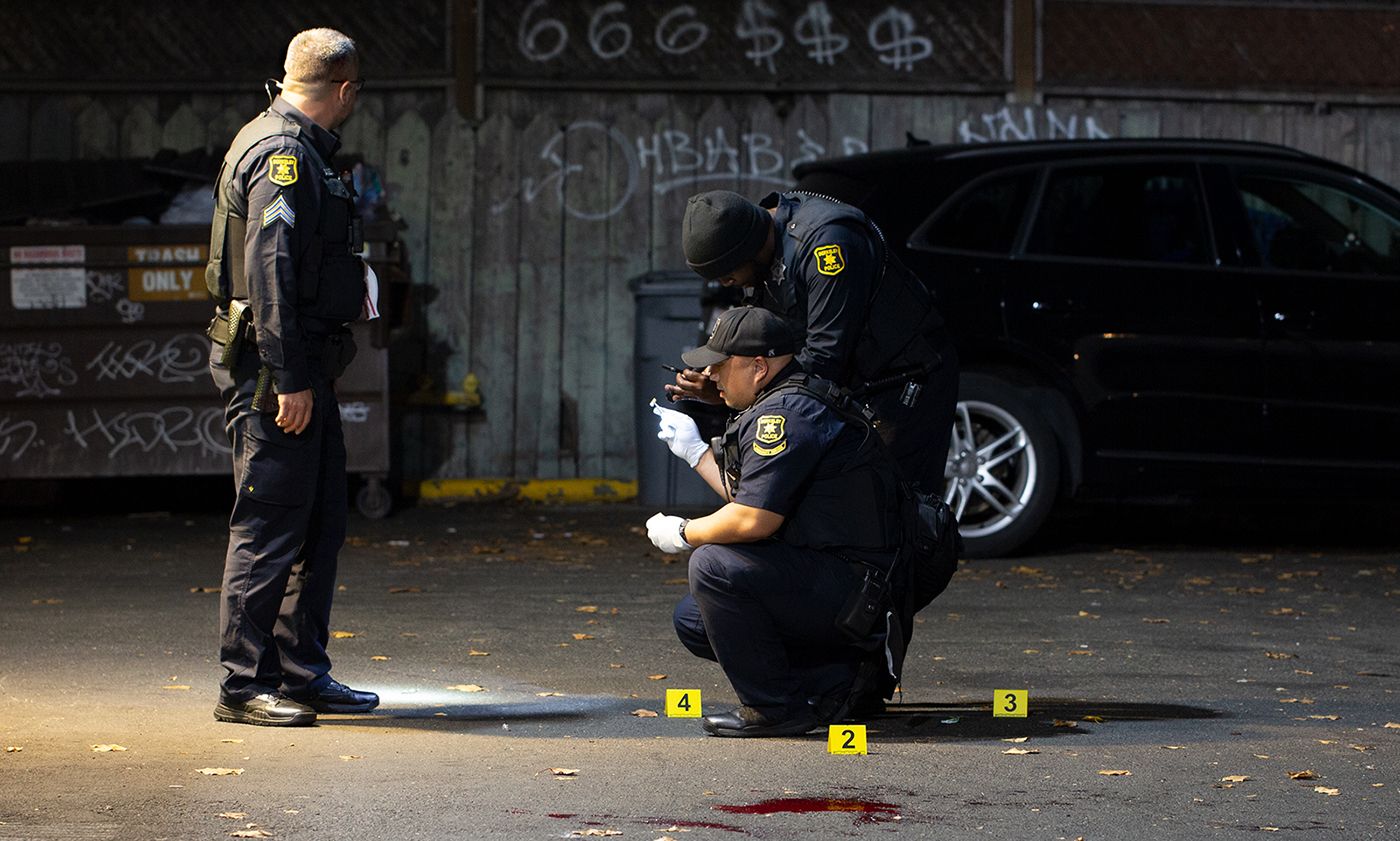 According to court papers reviewed by The Berkeley Scanner, the shooting took place in the parking lot outside the liquor store, which is located at 2301 San Pablo Ave. (near Bancroft Way).
The entire altercation was recorded on video surveillance, BPD said, which is what led police to Verrett.
According to BPD, Verrett and the victim had gotten into a physical altercation that night in the parking lot.
Verrett had a gun "and a struggle ensued," police wrote.
The victim managed to grab the gun and toss it away, police wrote, but that wasn't enough to stop violence from escalating: "Verrett walked over and grabbed the pistol, and shot the victim three times."
A getaway driver then helped Verrett flee before police arrived, according to charging papers.
Verrett was arrested in December but told police he was not involved with the shooting and had not been in Berkeley when it happened, according to court papers.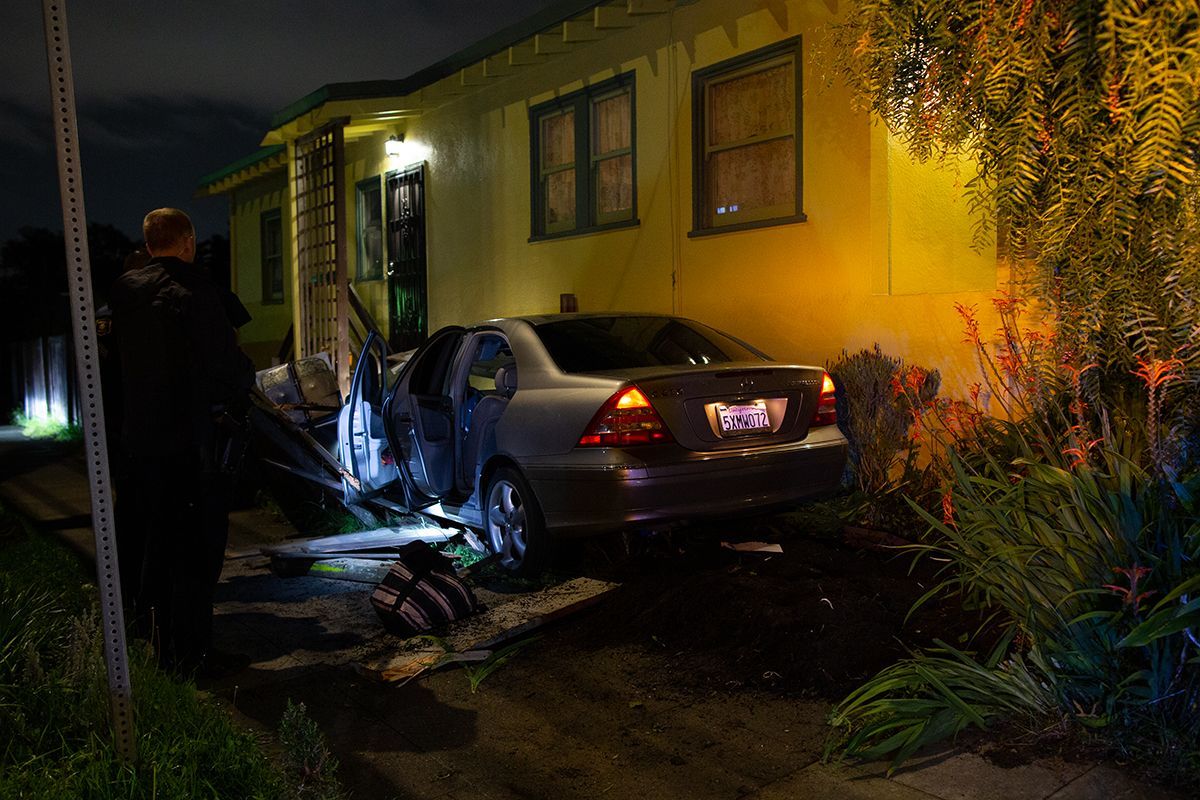 He popped back on the radar earlier this month after he ran from police and unsuccessfully tried to evade capture, according to authorities.
On March 4, police got a report about people partying in two cars parked on Acroft Court, north of Bancroft Way near Addison Street, on the east side of Strawberry Creek Park.
They appeared to be "drinking alcohol, smoking weed and possibly snorting cocaine" while parked on the block, according to BPD.
An arriving officer got to the block as a driver was leaving in a silver Mercedes-Benz. The officer tried to stop the driver but he sped off, police wrote.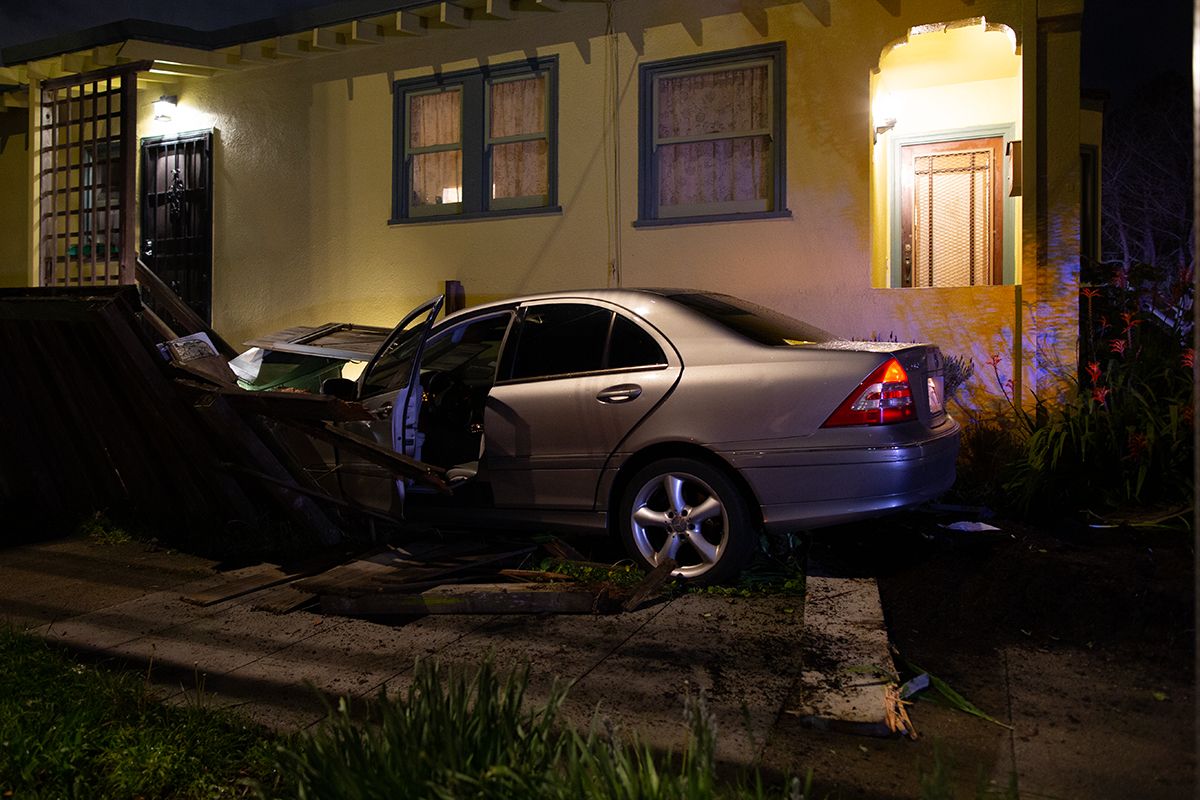 The officer terminated his attempted traffic stop because the driver was "showing a gross negligence to public safety," he wrote.
A few minutes later, BPD got a report about a hit-and-run collision where a driver had crashed into a yard.
The witness said the driver was still inside the car and was trying to reverse to flee the crash scene, police wrote.
When the officer arrived, he saw Verrett walking away from the crashed car as a witness shouted, "That's him!" according to charging papers.
Verrett ran off but police soon found him in Strawberry Creek Park and noticed he appeared to be under the influence, with bloodshot, watery eyes and slurred speech, according to charging papers.
He was also "vomiting on scene and was passing out," police wrote.
When police searched the Mercedes, they found a loaded Glock with a high-capacity magazine that had been altered to work as a fully-automatic pistol, police wrote.
Police also identified the firearm as an untraceable ghost gun.
Curtis Verrett Jr. BPD
According to police, Verrett did not have a valid driver's license.
Earlier this month, the Alameda County district attorney's office charged Verrett with assault with a semiautomatic firearm, along with numerous special allegations and enhancements, in connection with the liquor store shooting.
He also was charged with several gun-related crimes and associated enhancements in connection with the March 4 incident, according to charging papers.
As of this week, Verrett remains in custody at Santa Rita Jail with a bail of $110,000, according to booking records online.
He is scheduled for a pretrial hearing Wednesday.
💡
See typos or other issues with the story? Drop a note to The Berkeley Scanner. We want to hear from you.