Shootings
Man shot in South Berkeley, police investigation underway
Limited information was available as of publication time, but the man was reportedly in stable condition.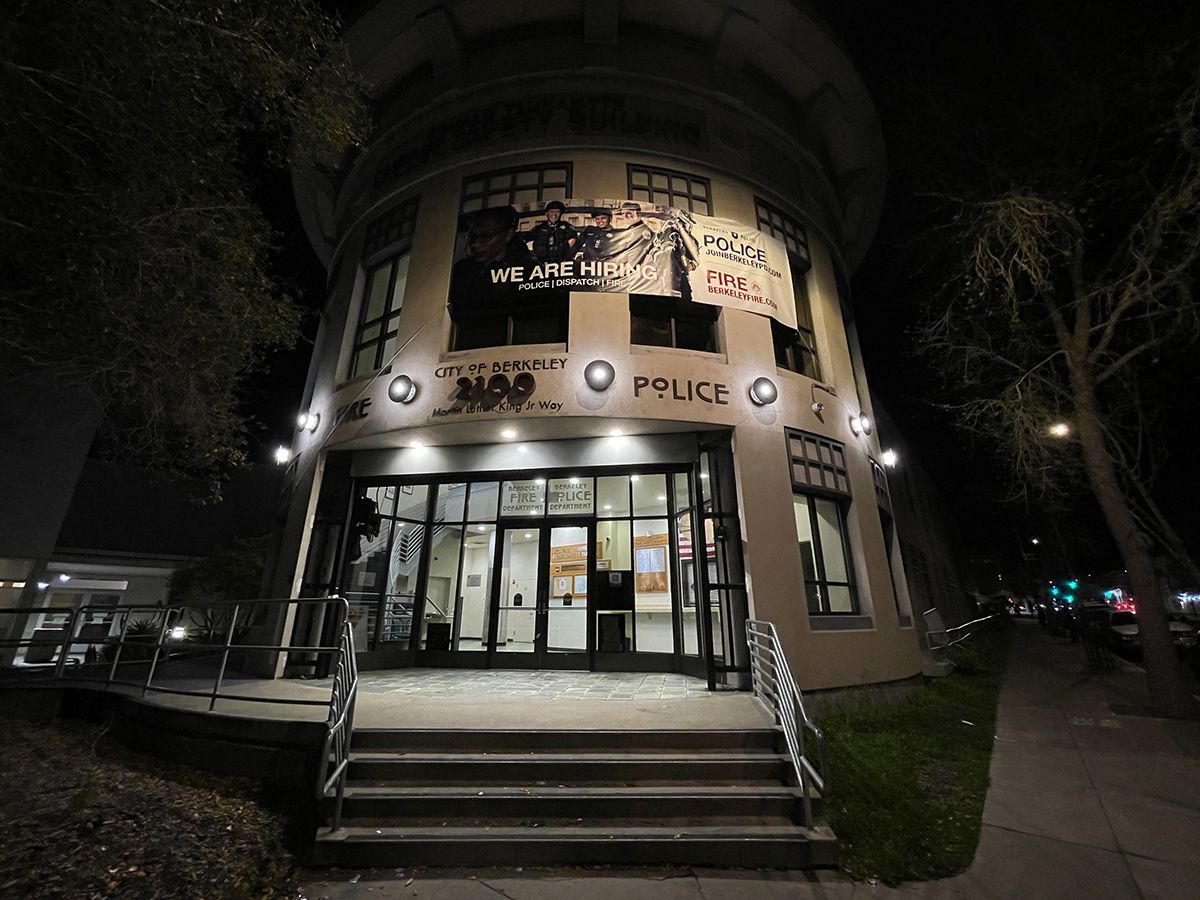 Police are investigating an early-morning shooting in South Berkeley that sent a man to the hospital, authorities report.
Limited information was available as of publication time, but the man was reportedly in stable condition.
The investigation began Sunday morning at about 5:45 when police received a report about a man in his 40s who had arrived at a local hospital with a gunshot wound, the Berkeley Police Department said.
Scroll down for an update to the story.
Officers determined that the shooting had occurred in South Berkeley near Shattuck Avenue and Stuart Street.
Police did not find any other victims and no arrests have been made.
The investigation is ongoing, authorities said.
Sunday's shooting was the first of the year in Berkeley to leave someone wounded.
Shots were also fired Jan. 3 in South Berkeley near Harmon and Boise streets and Feb. 15 in West Berkeley near Eighth Street and Dwight Way, according to BPD's gunfire map.
The Feb. 15 gunfire report came in shortly before 11 p.m. Officers found evidence of gunfire and a broken window in the 900 block of Dwight Way. There were no injuries.
In 2022, Berkeley had more than 50 shootings, which killed three people and wounded 16.
Last year by this time one person had already been killed in a shooting in Berkeley and two others had been wounded.
Police ask anyone with information to share about gunfire and shootings in Berkeley to call BPD's homicide unit at 510-981-5741. In an emergency, always call 911.
March 15: Berkeley police provided an updated statement to other media in the days after The Berkeley Scanner broke the story.
Police said the man had been driving in the area of Shattuck Avenue and Oregon Street when someone shot him shortly before 5:45 a.m. March 12.
The man walked into Alta Bates Hospital in Berkeley and was transported to the local trauma center, police said.
He had a serious head wound but was in stable condition after the shooting.
Police said the suspect had been driving a four-door gold vehicle and was described as Black, 35-40 years old with a beard and a white T-shirt.