Courts
DA Pamela Price says she'll seek hate crime charges against man claiming insanity defense
Pamela Price has vowed to "work aggressively" to move cases involving mental illness into diversion programs. That's not what happened this week.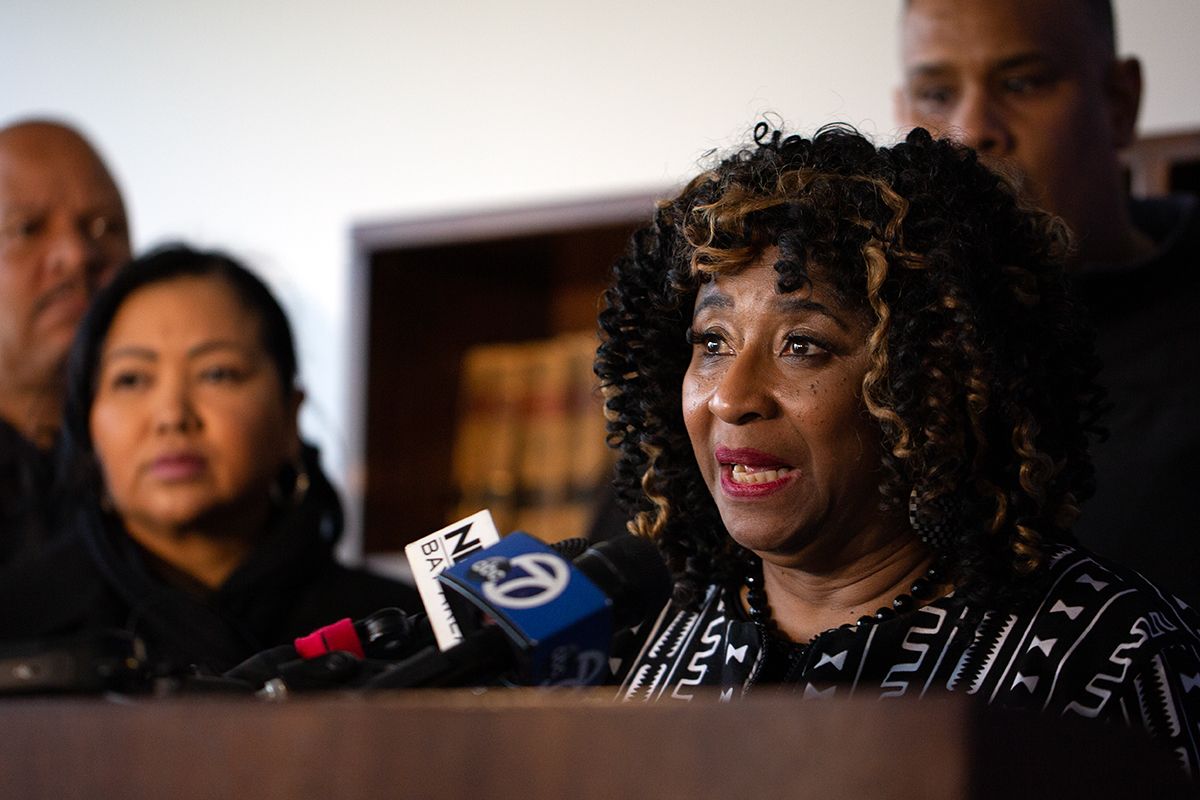 Alameda County District Attorney Pamela Price made headlines this week with the news that she intends to add hate crime charges to the attempted murder case against a man with an alleged history of serious mental illness.
Price has previously said Alameda County needs to do a much better job of finding alternatives to conviction for people struggling with mental illness. It was part of the 10-point plan she ran on.
But those goals were not the focus this week during a press conference where Price said she plans to bring a hate crime charge against Aqweel Khan, a Fremont man who is accused of trying to kill his neighbor by running him over in 2021 and, in a separate incident, attacking a Muslim woman at a Fremont park earlier that year.
Khan's alleged attack on the Muslim woman had already been charged as a hate crime by former Alameda County District Attorney Nancy O'Malley. But the attempted murder case related to Khan's neighbor, who is Black, had not been charged as such.
On Tuesday, Price described both crimes as "senseless acts of racial hatred" and said the victims should have been treated equally.
"We are here to correct a great wrong," Price said Tuesday. "Under my administration, we will pursue equal justice for people … regardless of your ethnicity, your religion, your zip code or your race."
The announcement was the latest unprecedented move by Price, who was elected on a promise to disrupt the status quo in Alameda County's criminal justice system.
Just two months into office, she has already made a number of high-profile decisions designed to further that lofty objective, from radically overhauling the charging and sentencing practices of the DA's office to putting many of its most experienced prosecutors on leave.
Supporters say Pamela Price is doing exactly what she was elected to do and that they are pleased with the changes she's made — particularly given the well-documented racial disparities in policing, charging and sentencing that have driven urgent calls for reform across the nation.
Defense has alleged serious mental illness
But office insiders, the families of crime victims, victim advocacy organizations and even at least one defense attorney have raised mounting questions about the new DA's approach in recent weeks.
And the Khan case proved no exception.
DA's office insiders who watched Price's announcement Tuesday said it raised a number of thorny issues — both procedurally and legally. Sources spoke on condition of anonymity due to concerns about potential workplace retribution.
The Berkeley Scanner also reviewed extensive court records to understand the background of the Aqweel Khan case and the evidence that has been presented thus far.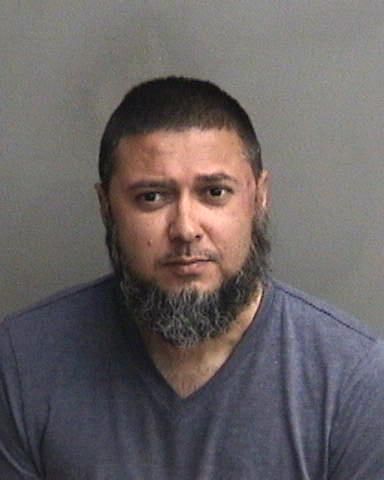 Aqweel Khan. Fremont PD
According to those records, Khan has entered not-guilty pleas by reason of insanity, prompting assessment by multiple forensic psychiatrists charged with determining whether he was sane when he allegedly committed the crimes.
The results of those assessments remain pending, according to court records.
But Khan has diagnoses of schizophrenia and bipolar disorder and made many statements to police at the time of his arrest that revealed delusional beliefs and extreme paranoia, according to records from a court hearing last year.
He also told police someone had raped and abducted his wife, and that neighbors were accusing him of being a child molester — all of which were claims that police were unable to corroborate, according to court testimony from last year's preliminary hearing, which is essentially a mini-trial after which a judge decides whether the case should proceed to a jury trial.
Khan told police that people were "trying to set him up" and that his local liquor store was paying his neighbor, Corey Brown, to harass him, according to transcripts from last year's preliminary hearing.
Khan told police Brown would show up everywhere he went and was always waiting for him, according to court transcripts.
During court testimony, police said none of those claims could be corroborated and that none of Khan's statements about any of his neighbors taking part in egregious crimes were true.
The ongoing neighbor dispute between Khan and Brown turned violent on Nov. 29, 2021, when Khan used a racial slur and struck Brown with his car, according to court testimony. Brown said he was able to avoid serious injury by jumping out of the way.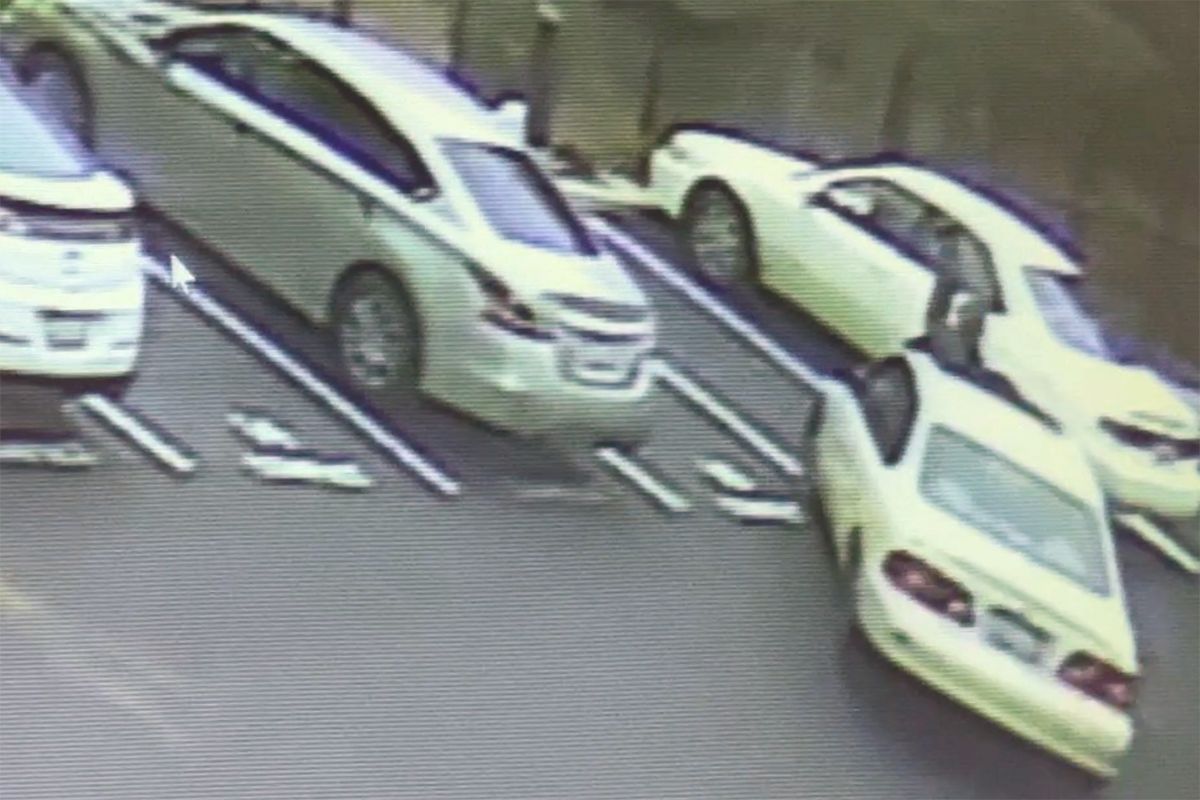 One week later, on Dec. 6, 2021, police say Khan waited for Brown in the parking lot of their Fremont apartment complex and then repeatedly rammed him with his vehicle, causing major injuries that required multiple surgeries.
Aqweel Khan was charged with attempted murder and other serious crimes in connection with the Dec. 6 attack, which was caught on surveillance footage.
He told police he had "just lost it" and that something Brown had said "triggered something in his head," Khan's attorney said during last year's hearing.
Khan also told police he believed Brown had planned to go to Sacramento to rape his (Khan's) mother and that he needed to stop him, which was what prompted the Dec. 6 attack.
He also told police that he knew Brown had raped his (Khan's) ex-wife because he had seen Brown doing a "rape dance" outside the local liquor store, according to court testimony.
Brown, who said he'd been married for more than 20 years and has never raped anyone, testified that none of Khan's claims were true. And police confirmed that none of the claims could be corroborated.
"Would you agree that there were many statements that Mr. Khan was telling you that didn't make sense?" his attorney, public defender Alexandria Blythe, asked the lead investigator on the case during last year's hearing.
"That would be accurate," said Fremont Police Detective Michael Gebhardt.
"And that there were many statements that he was telling you did that did not appear to be based in reality based on your investigation in this case?"
"That would be accurate," Gebhardt said.
After Khan's arrest in connection with the attacks on Brown, Fremont police linked him to an attack nearly four months earlier at a local park.
In that incident, police said, Khan had attacked a woman he claimed had slapped him and made critical remarks about him.
Again, police said they had been unable to corroborate Khan's claims: The woman said she was talking on the phone with her brother when a stranger later identified as Khan attacked her for no reason.
According to court testimony, Khan had remarked to police that the woman was Muslim, called her behavior improper, and said a white or Asian woman would not have reacted the way she did during their encounter.
How do hate crime allegations factor in?
On Tuesday, Price said her office had reviewed the Khan case and determined that the attacks on Brown had been racially-motivated hate crimes, adding that "it should have been charged as such by my predecessor."
Price said Khan had "threatened and abused" Brown by making racial slurs prior to the Dec. 6 attack and said Khan had previously vandalized Brown's truck with racial slurs.
According to court testimony last year, Khan punctured Brown's tires, spraypainted Brown's truck with the words "rapist [N-word]" and also used that phrase during the Nov. 29 assault — the one in which Brown was able to get away.
"It was racial bias," Price said Tuesday, "racial animus towards Mr. Brown because he is African American."
Price said her predecessor should have charged Khan with hate crimes in connection with both victims. (Price did not refer to O'Malley by name.)
"I have no explanation for the discrepancy," Price said. "However, it has been remedied today."
Hate crime allegations can be difficult to prove, however. Prosecutors must prove that bias motivated the crime, not just that racist language was used.
And mental health adds complexity because intent requires awareness and a particular mental state.
"The law requires the DA to prove 'specific intent' that the crime is racially motivated," one source told The Scanner. "Mental health makes that extremely problematic."
In addition, the district attorney can only seek to add new charges at this point in the process if those crimes were already substantiated by evidence presented during the preliminary hearing.
And she must also secure a judge's permission to do so.
The defense will also have the opportunity to challenge the new hate crime charges or risk possible censure for providing ineffective counsel, sources said.
Price has now asked the court to review the case for a determination at a later date.
When mental illness and hate crimes overlap
Locally and nationally, authorities have treated hate crimes with increasing seriousness in recent years as reports have proliferated and intensified.
But growing awareness and concern about the frequent overlap between mental illness and hate crimes has also added complexity to an already difficult societal problem.
"Many of the people charged recently with anti-Asian attacks in New York City have also had a history of mental health episodes, multiple arrests and homelessness, complicating the city's search for an effective response," the New York Times reported in 2021. "The pattern has revealed gaps in the criminal justice system's ability to respond effectively when racial bias overlaps with mental illness, even as the city has stepped up enforcement efforts against these crimes."
In a subsequent opinion piece also published by the Times, "The Deadly Collision of Racism and Mental Illness," author Eyal Press delved into that subject and looked at why it's often such a difficult one to examine.
"Talking openly about the role that mental illness may play in racially motivated violence seems overdue and necessary," he wrote in the guest essay. "But there are reasons conversations on this subject are also dangerous and fraught."
The topic can reinforce negative stereotypes and be used to "explain away" violence, Press wrote, adding, "Mental illness has also been invoked selectively, reserved for the members of some racial and religious groups far more often than others."
In his editorial, Press also took a close look at an Alameda County case involving the April 2021 attack on Oakland Chinatown Chamber of Commerce President Carl Chan as he walked along Eighth Street in Oakland.
The case was originally charged as a hate crime, but that allegation was dropped as part of a plea deal, Press wrote. The assailant had been diagnosed with bipolar disorder and schizophrenia but had stopped taking his medication.
Many activists in Oakland, including the Anti Police-Terror Project, which has been an avid Price supporter, have taken a strong view that mental illness is not a crime, Press wrote: "Underlying this view is the belief that people afflicted with severe mental health problems who engage in violence are too disconnected from reality to be aware of who they are attacking."
Price has pledged to divert mental health cases
Price herself has been a strong proponent of the need for better mental health services in Alameda County as well as the need for more alternatives to incarceration.
The subject was part of the 10-point plan she campaigned on last year to become Alameda County's new district attorney.
Among several "fair justice measures" Price put forward, she promised to pursue "comprehensive alternatives to incarceration for those who come in contact with the criminal justice system, especially those suffering from mental illness."
She also penned an editorial in the Oakland Post last November, before she won the DA's seat, and expanded on her plans.
"Our approach to mental illness is that it is not a crime," she wrote. "We will respond from the perspective of public health and work aggressively to reduce the incarceration of folks suffering with mental health issues."
She wrote that she would "immediately reform" the county's Behavioral Health Court by increasing referrals to it and improving access to services. She said she would streamline services, add beds and hire more mental healthcare workers.
"We will immediately identify any pending cases where the person incarcerated, or system impacted has a mental illness and work to bring their case within the scope of the Behavioral Health Court," she wrote in November.
Price recently reiterated that commitment when she announced the creation of a new countywide Mental Health Commission last month.
"We want to treat people suffering with mental health issues with the care and responsible justice they deserve," she wrote. "The creation of this commission is just the beginning in effecting change. It won't happen overnight, but rest assured this is a step in the right direction in providing alternatives to mass incarceration."
In the statement last month, her office also said that Price wanted to find "new pathways" to support people suffering from serious mental illness who wind up in the justice system and also help support their families.
No mention of mental health during Tuesday's hearing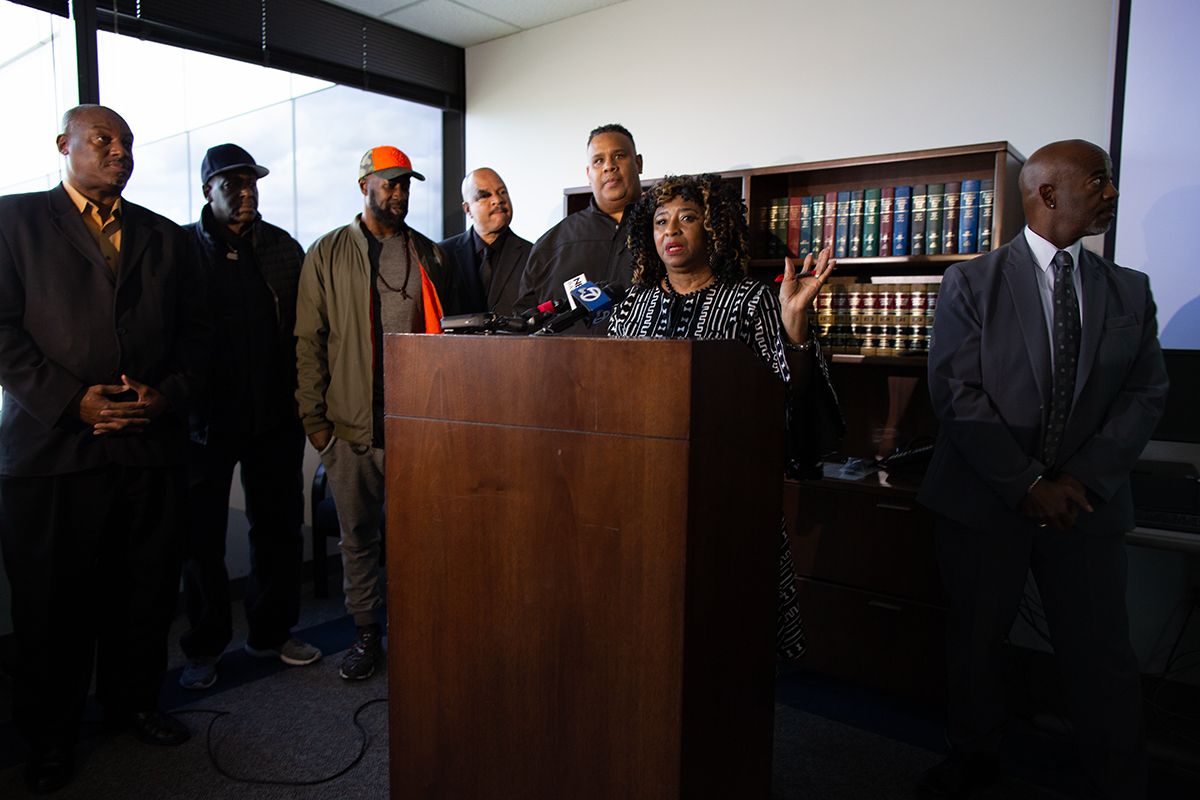 In the press event this week, Price did not mention a mental health component to the Khan case or delve deeply into its circumstances.
Her office did play a 1-minute-long graphic video of the attack on Brown, which allegedly showed Khan repeatedly running into him in a parking lot before driving off.
That in itself was a major break from past practice: The Alameda County district attorney's office has historically not discussed pending cases in any detail or shared evidence from them with the media — in part to avoid creating prejudice against the defendant, tainting the jury pool or prompting requests for recusal from the defense.
But Price has vowed to be more transparent in her approach, which may have been in evidence this week.
Brown himself did not attend Tuesday's press conference, but Price spoke on his behalf.
"Mr. Brown is still traumatized," she said. "He is very grateful that the district attorney that he says he voted for is actually doing her job. However, he has a civil matter pending and so his ability to speak is somewhat limited."
Price also noted that the Fremont Police Department had been "very adamant that we look at this case and ensure that it was properly charged."
No one from the Fremont Police Department attended Tuesday's hearing.
Price said the agency had been set to attend Tuesday's press event but had been waylaid by other responsibilities.
FPD did not respond to media inquiries Thursday.
The Berkeley Scanner also sought comment this week from the Alameda County public defender's office, which declined to comment for this story.
Price said her office had reviewed the Khan case this week because it had been set for a hearing Tuesday.
Khan is slated to return to court April 14. He is being held without bail at Santa Rita Jail in Dublin, according to booking records online.
Supporters joined Price during Tuesday's announcement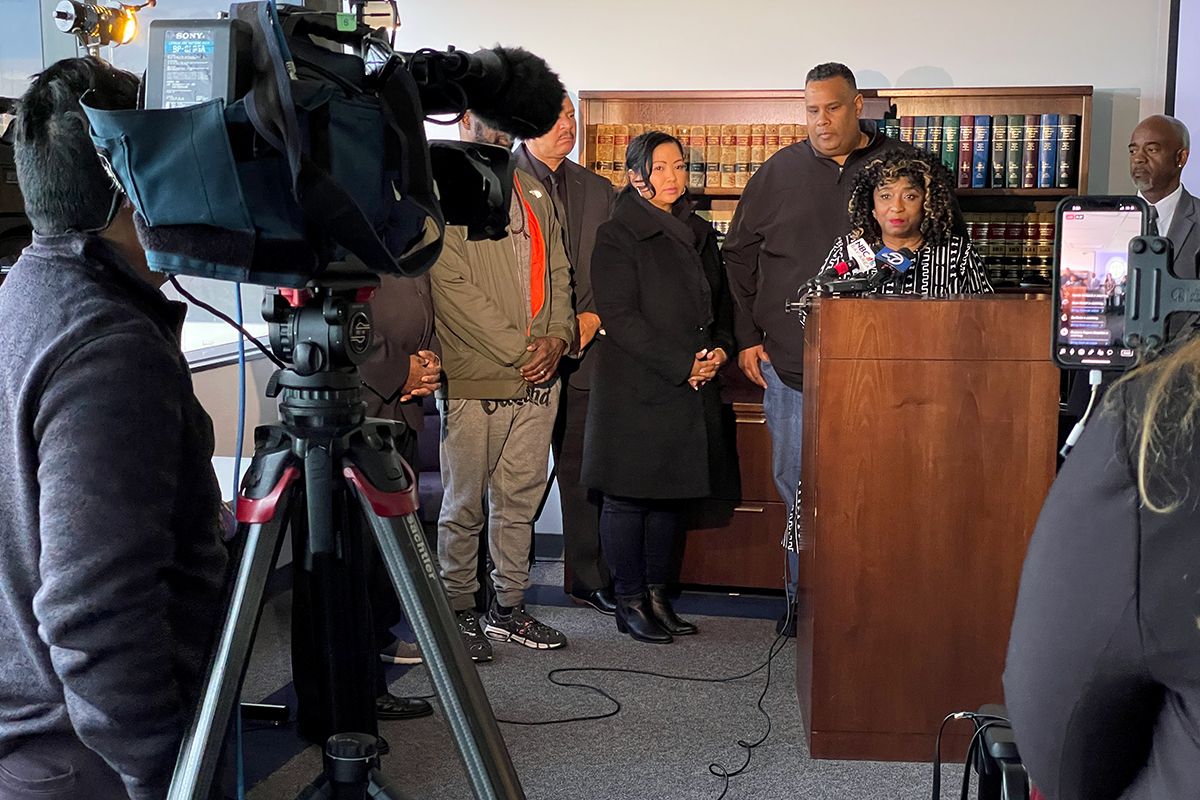 Tuesday's press conference marked Price's first public announcement since taking office regarding the addition of criminal charges in a pending Alameda County case.
Many people were invited but only three media outlets showed up — The Berkeley Scanner and the cameramen for two TV stations — perhaps because there wasn't much notice and the event took place at a satellite DA's office location near the Oakland Coliseum.
The event was also streamed live, although it no longer appears to be online.
Price made her remarks Tuesday flanked by supporters from various groups she had invited to attend the event as well as staff from her office.
Price did not identify or introduce the supporters, but several of them spoke with The Berkeley Scanner before the event began.
Maritony Ann Yamot, a native Oaklander who founded a group called Life Impact for Humanity, said she supports Price's efforts to "flip the narrative" around community safety and offer more grassroots support for the homeless and formerly incarcerated individuals.
Richard Johnson, founder of Formerly Incarcerated Giving Back, said he believes in Price's mission, too — as someone who had been serving two life sentences but ultimately won a reprieve from the state in 2021 and was released from prison.
"I support her initiatives absolutely, about serving the people with justice and fairness," said Johnson, who now organizes a number of community-serving efforts through his program, which supports incarcerated individuals and their families.
Berkeley activist Rivka Polatnick also attended Tuesday's press conference.
Polatnick has been active in criminal justice reform efforts in Berkeley for years and was deeply involved with the community initiative in 2020 to develop the city's new Police Accountability Board to bring stronger police oversight to Berkeley.
Polatnick said she had supported the Price campaign as a volunteer last year and looked forward to seeing the promised reforms become a reality.
Polatnick acknowledged that there had already been some community criticism of the new DA, but said she hoped those critics would give Price a chance.
"I want to give her time to fulfill her platform," Polatnick said. "And it's a very broad platform. Some of the changes will take years."
Barring a recall, Price now has six years to do that work instead of the usual four.
That's because, last September, the governor changed the election schedule for the district attorney and sheriff races so that they take place during presidential election years.
Although it's early days, the prospect of a Price recall campaign seems all but certain.
Publicly, most of Price's critics have said it's too soon to begin that effort.
But early signs have begun to pop up, including a Recall Pamela Price Twitter account that hasn't seen much action and a Change.org petition for Price's recall that has slowly been picking up steam.
Critical stories in the media have also been increasing, particularly from the families of victims who are concerned about Price's new approach to charging and sentencing, which went into effect Monday.
This week, ABC7 News anchor Dion Lim published an exclusive report after speaking with the parents of Jasper Wu, the toddler who was killed by a stray bullet during an alleged gang shoot-out on the freeway in 2021.
Lim also reported that ABC7 had attempted to question Price about the case, but that she had not been available.
Jasper's mother, An Wu, told Lim she was concerned that the new Price directive would result in lighter sentences for the people who had killed her little boy.
"If that happens," she asked, "what kind of message are we sending to the public?"
Read more deep dives from The Berkeley Scanner and our ongoing coverage of the Alameda County district attorney's office.
💡
Source protection is of the utmost importance at The Berkeley Scanner. If you have insights about the Alameda County DA's office, we want to hear from you. Contact The Scanner through our tips form or on Signal: 510-459-8325.