UC Berkeley
Man, 42, dies after setting himself on fire at UC Berkeley
The Office of the Chief Medical Examiner in San Francisco identified him as 42-year-old Chet Bohrer of Salt Lake County in Utah.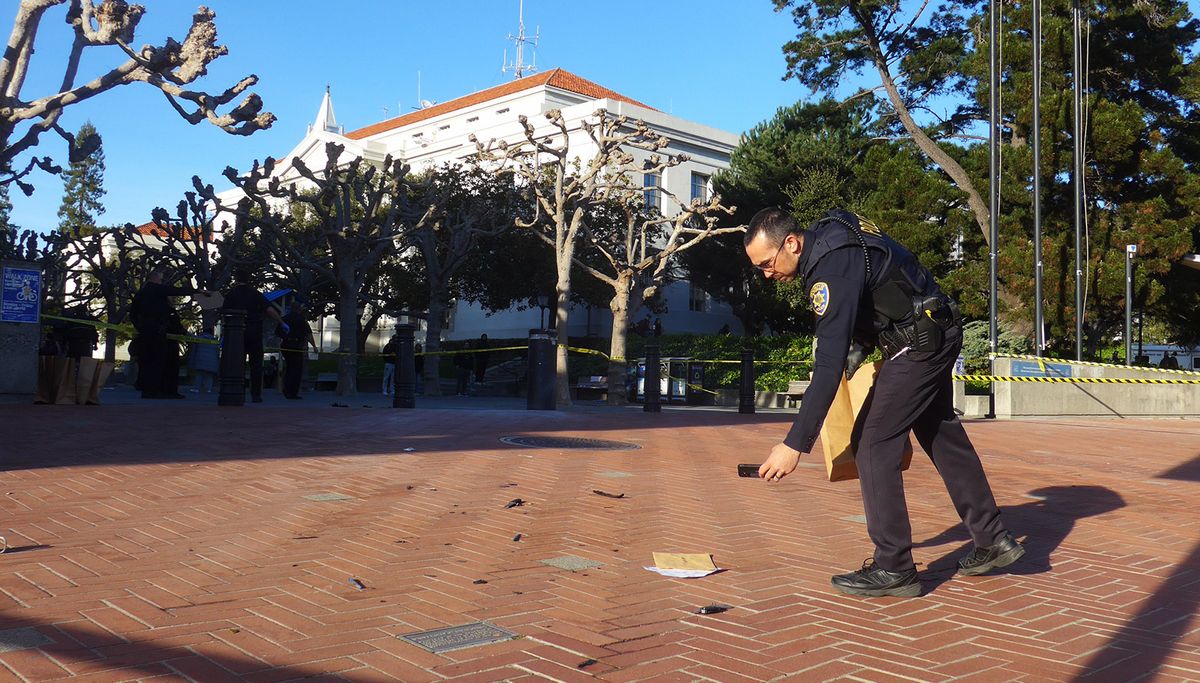 A man who set himself on fire last week at UC Berkeley has died, authorities said Monday in response to a Berkeley Scanner inquiry.
The San Francisco medical examiner's office identified the man as 42-year-old Chet Bohrer of Salt Lake County in Utah.
He reportedly died at the hospital Friday, although authorities have not confirmed that information.
Bohrer was not affiliated with UC Berkeley, campus officials told The Berkeley Scanner on Monday.
He was reportedly in a mental health crisis when he set himself on fire just after 4:15 p.m. Wednesday.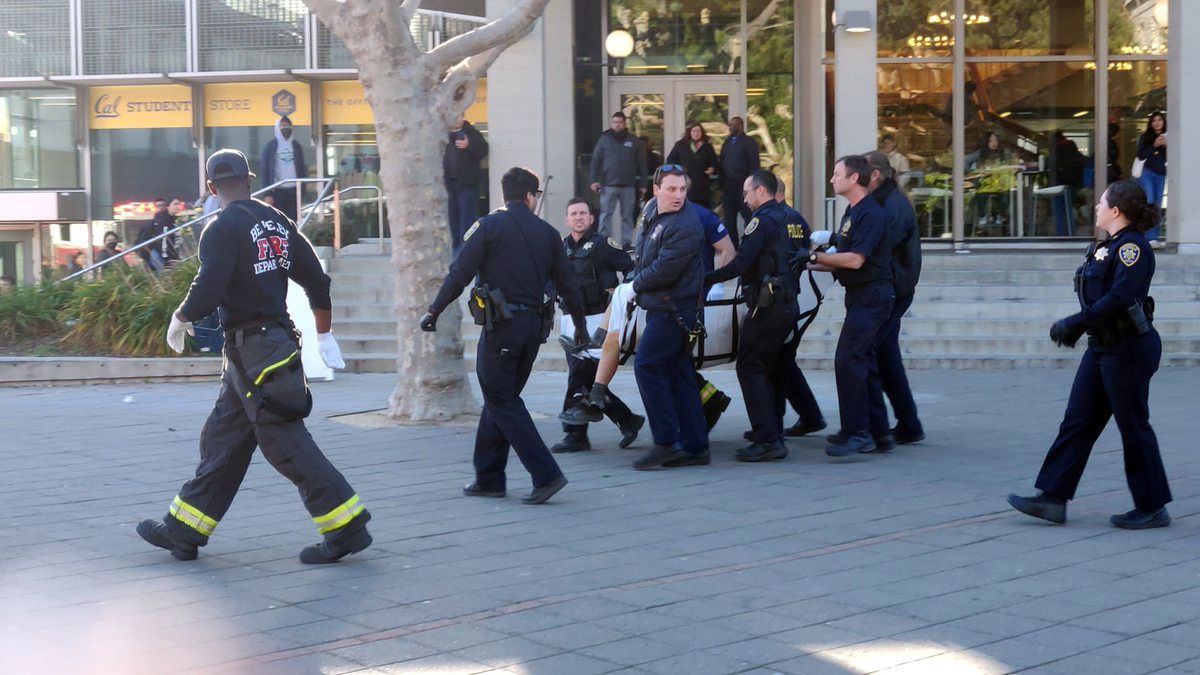 Many students and other community members saw the man on fire in the area of Bancroft Way and Telegraph Avenue and attempted to put out the flames.
Two people sustained minor injuries as a result of those efforts, authorities said last week.
One of them, described by police as a woman in her 40s, was taken to the hospital for treatment.
Other people recorded the incident and posted video of it online. The video went viral and has now been viewed hundreds of thousands of times.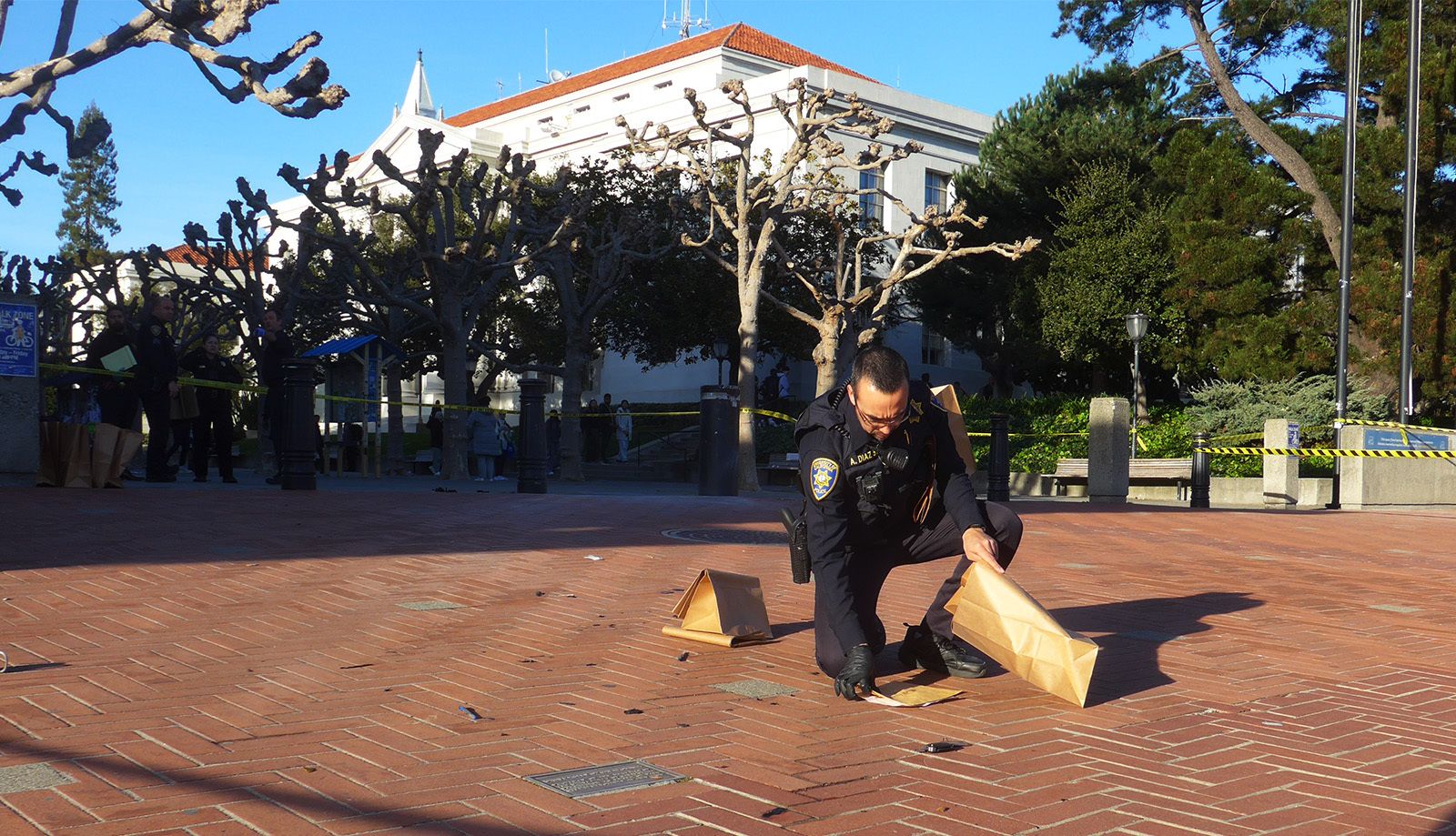 The University of California Police Department has shared no additional details about the incident since Wednesday evening.
In its statement last week, UCPD said the agency had received reports at 4:17 p.m. about a person who was walking near Bancroft Way and Telegraph Avenue and was on fire.
At times, the man was shouting about the "Mormon Mafia" and asking to be left alone, witnesses said.
The Berkeley Scanner received reports about papers that were scattered in the area where the man was walking.
Some of the papers listed a personal website with references to Utah and the Mormon church, along with a number of observations that appear to reflect intense paranoia.
UCPD responded to the scene, rendered aid and secured the area, authorities said in last week's statement.
The Berkeley Fire Department also responded to the scene to take the man to the hospital.
He was ultimately taken to the Saint Francis Memorial Hospital Bothin Burn Center in San Francisco.
The Berkeley Police Department and Berkeley Mental Health also responded.
UCPD opened an investigation into the incident and has asked anyone with information about it to call UCPD at 510-642-6760.
Mental health resources are available
In the aftermath of the event, UCPD published mental health resources for the campus community.