UC Berkeley
Disturbed man in UC Berkeley building prompts panic, fear
One woman called UCPD after hearing a man say, "People be prepared to die," according to emergency dispatches.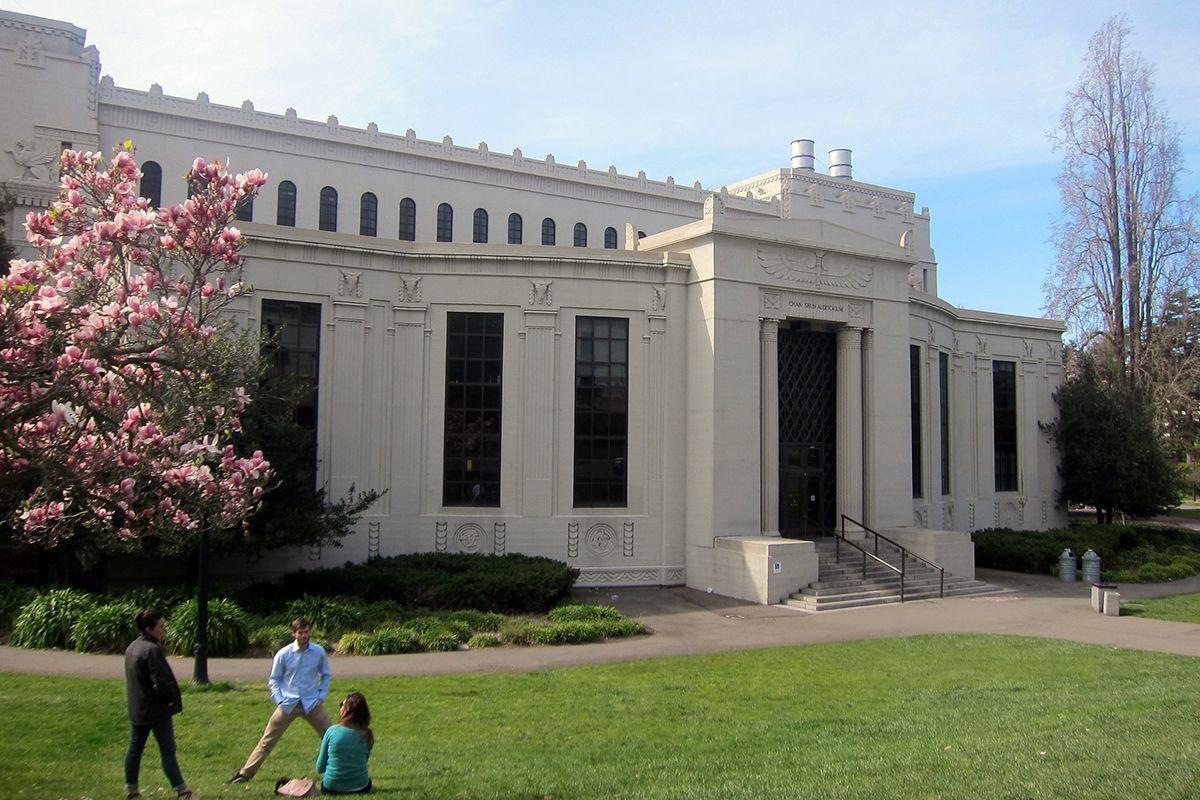 A screaming man ran inside a building on the UC Berkeley campus Wednesday afternoon scaring students and causing at least one classroom to evacuate, according to witness reports.
UC police provided only a brief statement about what happened, but students who were in the Valley Life Sciences Building as the incident unfolded described a chaotic scene.
A woman who called the University of California Police Department said she did not see the man but could hear him, according to emergency dispatches reviewed by The Berkeley Scanner.
"She heard a male enter the building and say, 'People be prepared to die,'" a dispatcher told police as they responded to the scene.
The man, who was described as older and wearing a backpack, ran into Valley Life at about 1:20 p.m., witnesses said. He was "yelling incoherently" and screaming "get out."
No one reported seeing any weapons as the incident unfolded, according to the limited information available as of publication time.
Some students posted on Reddit to try to find out from each other what had happened.
Witnesses said students in at least one classroom fled from the building in fear while others stayed put.
"You could hear it from the classrooms because he was screaming so loud," a graduate student instructor told The Berkeley Scanner.
The instructor said her first instinct was to lock the door — but found there was no way to lock it.
Her next instinct was to call the police, but then she realized the building had no reception. She was unable to make the call.
"We were all freaking out," she said. "I just didn't even know what to do."
Students were panicking and she tried to remain calm to reassure them, she said, but it wasn't easy.
"The screaming was insane. It sounded like he was going to hurt us," she continued. "Everyone thought it was a shooter immediately. That's why that class evacuated and ran out."
The terrifying screams may have lasted 1-2 minutes before the man ran off, the instructor said.
She described what happened as a "scary wakeup call" and said she planned to report it to campus officials.
"I've never even thought about the locks. I've never thought about how the phone doesn't work here," she said. "The whole thing's just so triggering."
The instructor said it was possible UC Berkeley had provided active-shooter or other safety-related training in the past but said there had been no recent guidance.
According to emergency dispatches reviewed by The Berkeley Scanner, UCPD responded immediately to search the building, collect witness reports and attempt to find the man.
Officers also searched the surrounding area and learned he may have left the building heading north, according to dispatch traffic.
There were also indications that the same man may have caused a disturbance in a lecture hall in a different UC Berkeley building earlier in the week, according to emergency dispatches.
The Berkeley Police Department said UCPD initially called for help but canceled the request before BPD arrived.
Just after publication, UCPD told The Berkeley Scanner that the agency had gotten a report at about 1:20 p.m. "of a person yelling in the Valley Life Sciences Building. Officers responded and it appeared the subject left the area. No arrests were made and it is currently under investigation."
This story will be updated if additional details become available.
💡
The Berkeley Scanner will continue to cover campus safety issues closely. If you're a member of the campus community with concerns, we want to hear from you.