Berkeley Fire
Breaking: 2 people sustain major injuries in Bayer fire in Berkeley
One person who was initially trapped inside managed to get outside on their own shortly after 11:20 a.m., according to preliminary reports.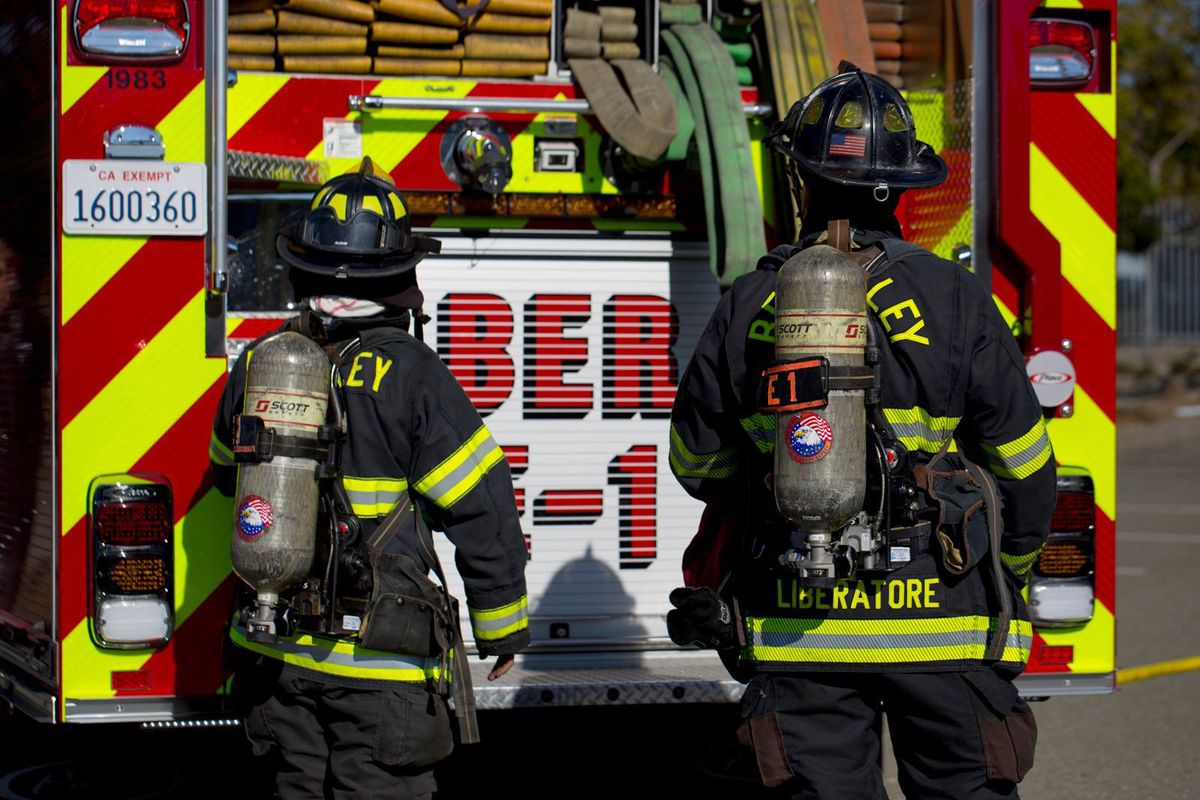 Two workers were taken to the hospital Tuesday morning after sustaining second- and third-degree burns "from head to toe" in a fire at a building at Bayer in West Berkeley, according to preliminary reports.
Fire crews got to Bayer, at 800 Dwight Way, at about 11:10 a.m. and soon received reports of a person trapped in a room at the facility in addition to two men who had been burned.
The two workers who were burned were able to walk outside on their own, according to emergency dispatches reviewed during the incident by The Berkeley Scanner. They were taken to Highland Hospital, the regional trauma center, just before 11:30 a.m.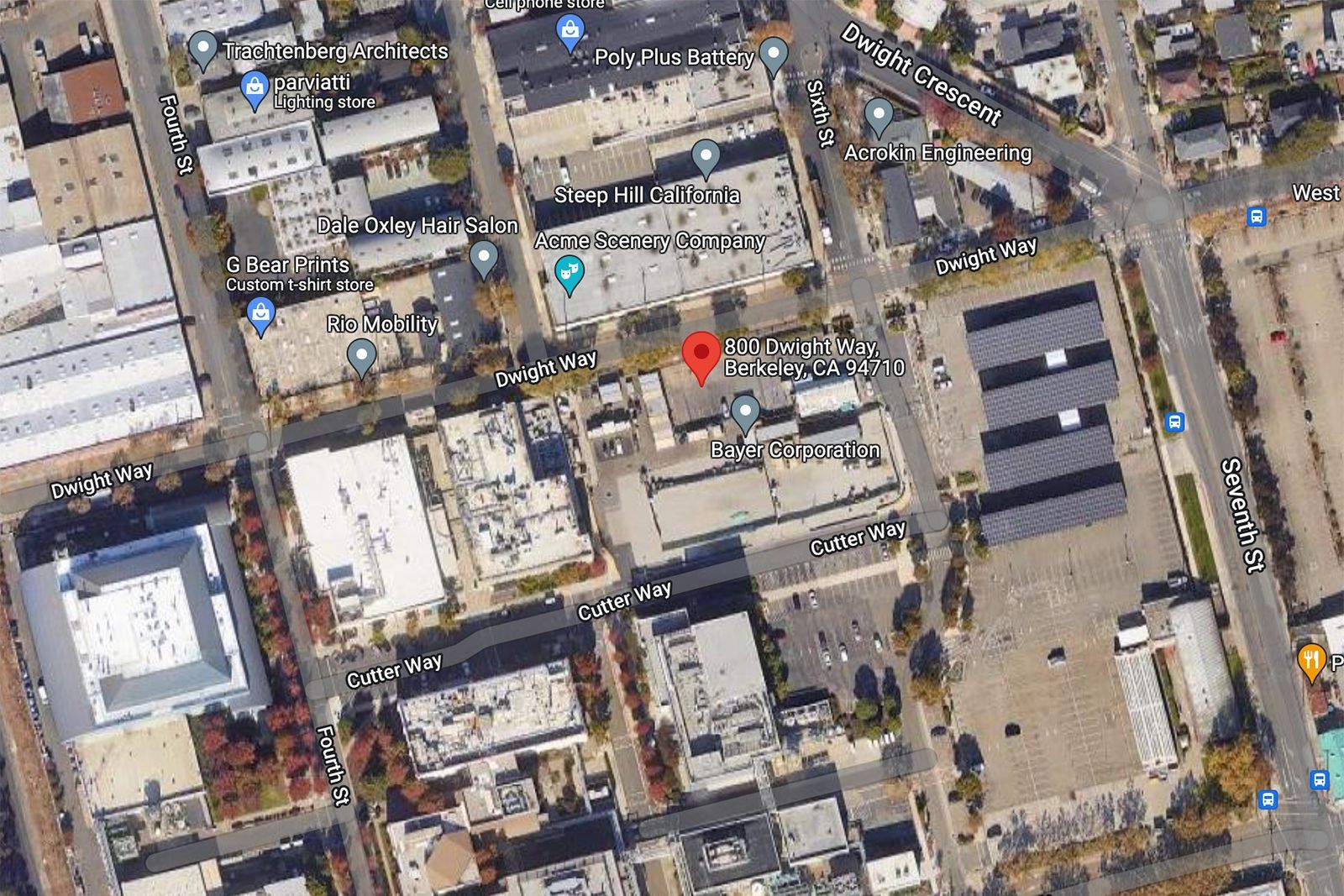 The fire broke out in an unoccupied building at Bayer while contractors were doing some repair work inside, Interim Deputy Fire Chief Keith May of the Berkeley Fire Department told The Berkeley Scanner shortly after 1 p.m.
Minutes after the burn victims walked outside, a man called to report that he was trapped inside a room at Bayer next door to the room where the fire had broken out, according to preliminary reports.
As firefighters searched for him through the smoke and darkness, the man was able to get himself outside just after 11:20 a.m., according to emergency dispatches.
The man was not hurt, BFD said shortly after 1 p.m.
The cause of the fire was unknown but investigators were still at the scene Tuesday afternoon.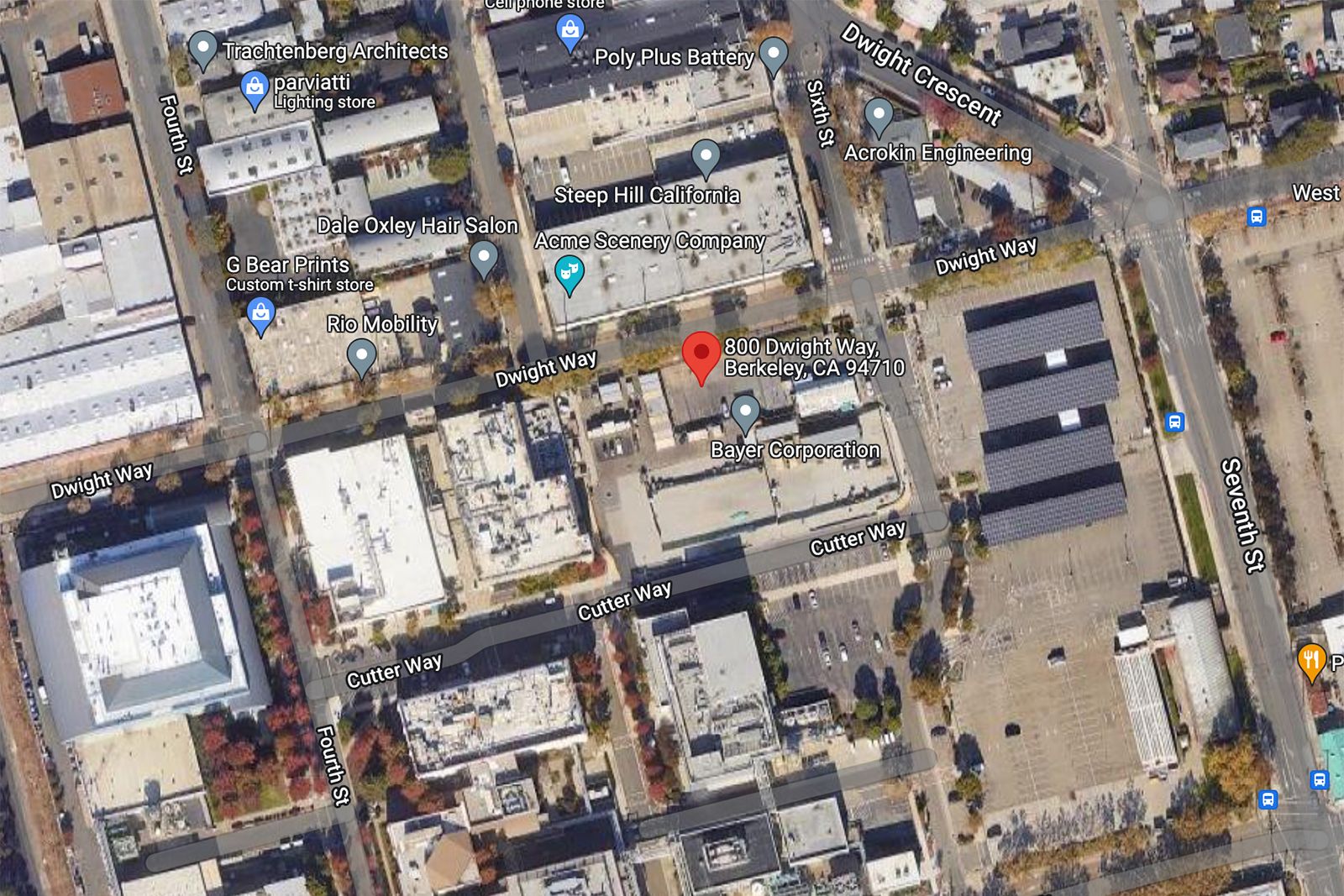 The fire, which took place in a room described as a fermentation lab, was declared under control at 11:26 a.m. Tuesday, according to initial reports.
At noon, Bayer confirmed that there had been a fire at its Berkeley site: "The fire was contained within one area of one of its manufacturing buildings. The fire has been extinguished with building sprinklers and support from Berkeley Fire Department. Two contractors were taken to the hospital by ambulance for further evaluation and care. Berkeley Fire Department remains on scene and is working with Bayer personnel to ascertain the cause of the fire."
The Berkeley Scanner has asked BFD for additional details.
This story was updated to include a statement from Bayer at noon.