Disaster preparedness
Berkeley weather alerts: Flood watch, wind advisory
The Berkeley Scanner will monitor weather impacts closely Sunday night with live updates on Twitter.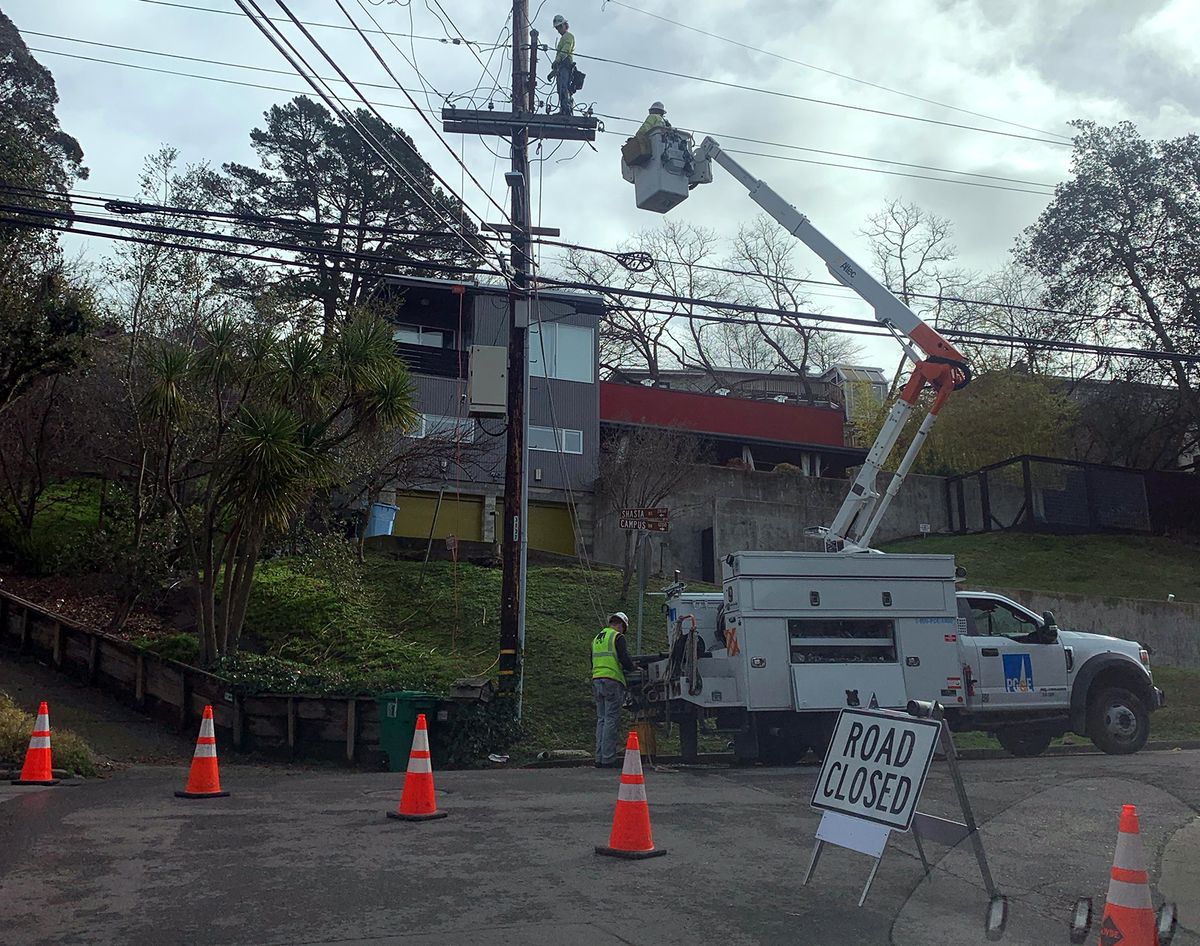 A high-wind warning will be in effect in Berkeley starting Sunday at 8 p.m. and a flood watch is already in effect through Tuesday afternoon.
The Berkeley Scanner will monitor weather impacts closely Sunday night with live updates on Twitter. That's the best place to reach us during the storm.
As we've done in recent days, we'll share the latest info we can find on Berkeley power outages: Often your community reports are more accurate than the PG&E outage map, particularly in the initial stages of an outage.
Please share updates with The Scanner on Twitter or via our tips form. We'd also love to see your storm photos and videos (as long as you are in a safe place to capture the weather).
Make sure you're signed up for AC Alert to receive key information from the city and county when there is an emergency.
Gov. Gavin Newsom just addressed the state to share the latest news on California's storm preparations. You can watch his remarks on YouTube.
(Update: The video was later removed by the governor's office. As of Feb. 4, it is no longer available.)
On the wind advisory side — which has caused many downed trees and power lines in Berkeley and throughout the state over the past week — NWS Bay Area says East Bay winds are not expected to diminish until 10 a.m. Monday.
"High Wind Warning has been issued for our region starting tonight at 8 PM into Monday 4 PM. Expect southerly winds near 20 to 35 mph with gust up to 60 mph in the valley locations and 35 to 50 mph with gust up 80 mph along the coast and highest peaks."
The NWS Bay Area Twitter account is an amazing resource. This weather radar via AccuWeather has also been helpful.
In his remarks Sunday afternoon, the governor said 12 people have died due to recent flooding in California. Remember, never cross flooded roadways. This brief video explains why.
Newsom said California will be asking for help from FEMA "within the next hour" to ensure the state has the resources to handle the upcoming storm impacts.
The city of Berkeley continues to share storm safety tips on Twitter.
See full coverage of Berkeley weather impacts on The Berkeley Scanner's disaster preparedness page.