Missing person
UPDATE: Missing Berkeley woman has been found
The missing woman has been located, police said Wednesday morning.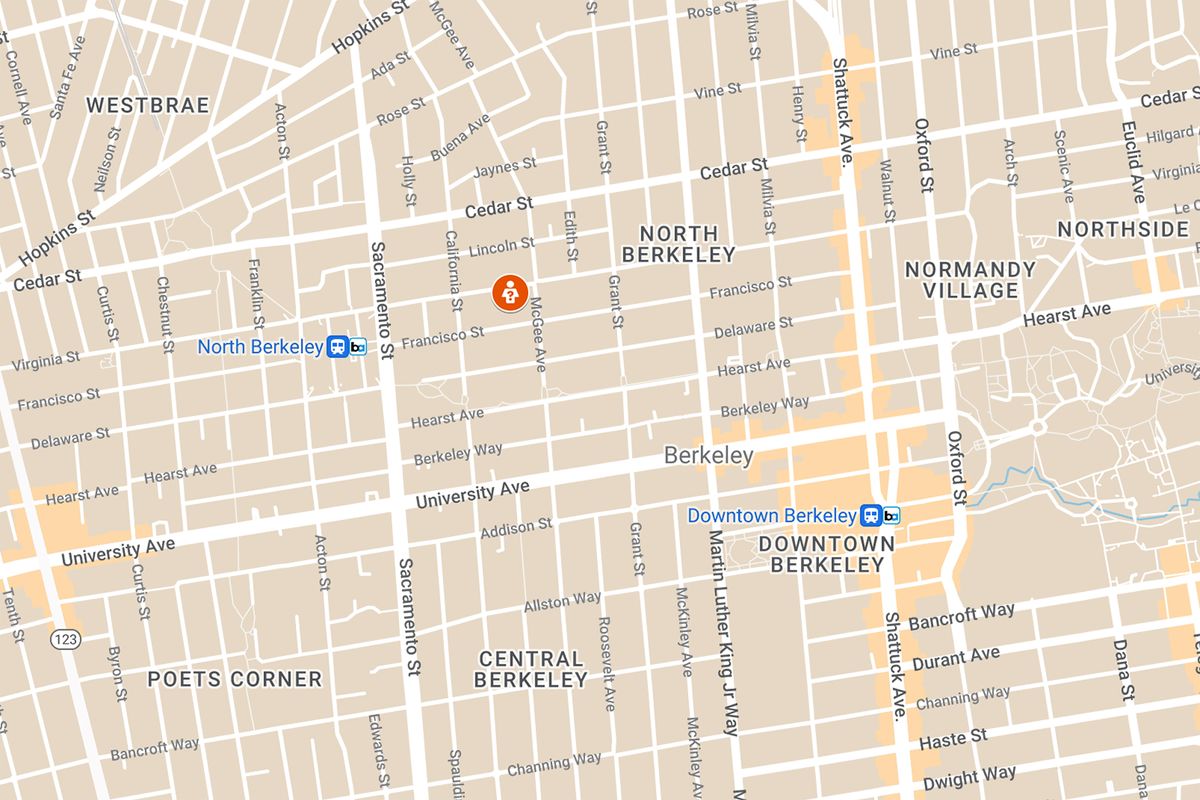 Update, 9:40 a.m. The missing woman has been located. The Berkeley Scanner removed her name from this article out of respect for her privacy.
Original story: Berkeley police are looking for a woman with dementia who left her home late Tuesday night.
Police said the woman was last seen in the 1600 block of Virginia Street between California Street and McGee Avenue in North Berkeley at about 11:45 p.m.
She is 5 foot 7 and about 150 pounds with brown hair and blue eyes.
The woman was wearing black pajamas with a flower pattern on them and a black quilted vest, police said. She may be carrying a pair of moccasins.
In a Nixle alert sent Wednesday at 1:35 a.m., police described the woman as "fairly ambulatory" and said she has no problems moving around but has no money and no means of contact.
The woman sometimes walks in the Berkeley Hills on trails off of Spruce Street.
At about 1:20 a.m. Wednesday, police alerted nearby law enforcement agencies about the missing woman and made plans to call in a K-9 unit to help with the search, according to emergency dispatches reviewed by The Berkeley Scanner.
Officers have been searching for the missing woman since shortly after she left home but have so far been unable to find her.
Police ask anyone who sees the woman to call the Berkeley Police Department at 510-981-5900.
This article was updated when the woman was found.