Disaster preparedness
UPDATE: Power restored after outage hits nearly 1,500 PG&E customers in Berkeley
PG&E said the power came back just after 7:45 p.m. Bonus: Don't miss dramatic videos of Berkeley creeks overflowing.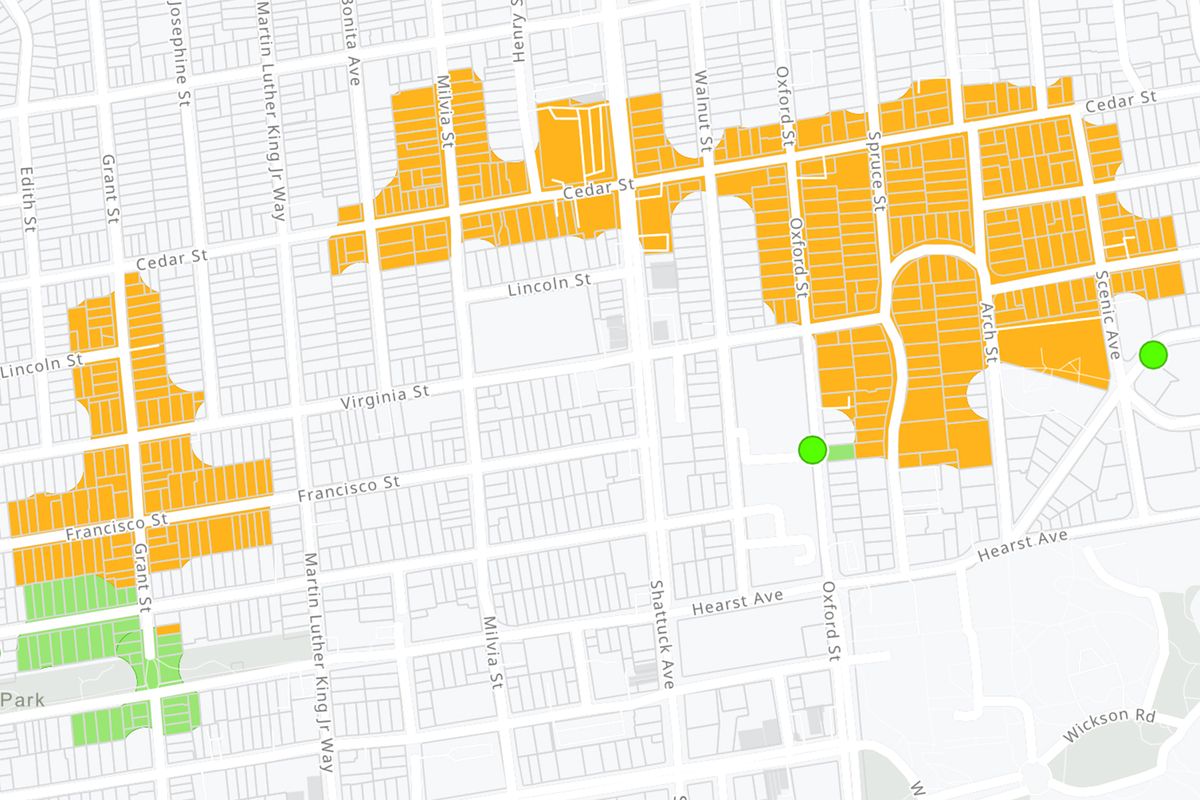 A power outage in North Berkeley affected more than 1,500 PG&E customers Saturday night.
Berkeley residents said the power outage started shortly after 6 p.m.
According to a PG&E text alert, electricity was restored just after 7:45 p.m. — shortly after a notice went out that said the outage was likely to last all night.
Elsewhere in Alameda County, about 5,500 PG&E customers were without power Saturday night, according to the PG&E outage map.
The map included minimal information about Berkeley.
"Our preliminary determination is that your outage was caused by the weather," the outage map noted.
Berkeley and the Bay Area have been experiencing storm-related impacts all day, with overflowing creeks, flooded streets and downed trees.
Community members elsewhere in the city reported small-scale outages earlier Saturday.
While we're on the subject of Berkeley weather…
There were some dramatic videos on Twitter on Saturday showing Berkeley creeks overflowing. Here are just a few we highlighted in case you don't follow us there.
The Berkeley Scanner updated this story repeatedly as more information became available. PG&E did not respond to a request for information.