UC Berkeley
Remembering Reemajah Pollard, 20, a Berkeley High alum who beat the odds to get into Cal
Reemajah Pollard, who graduated from Berkeley High in 2020, died this week after being found unresponsive on Telegraph Avenue.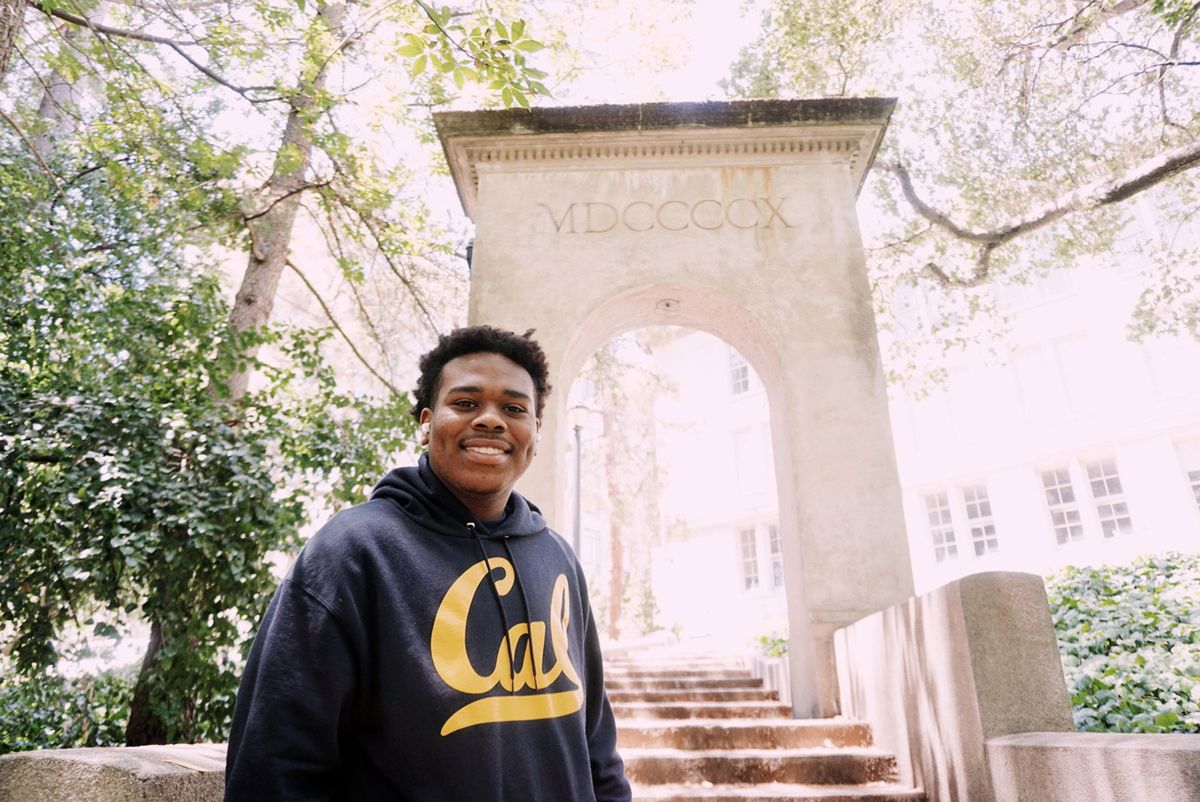 Reemajah Pollard overcame extreme challenges in his young life to fulfill his dream of getting into UC Berkeley with the hope of one day becoming a doctor.
Pollard, who graduated from Berkeley High in 2020, died this week after being found unresponsive on Telegraph Avenue.
The circumstances of his death are difficult. He had struggled with mental illness and succumbed to it in the end. But Pollard was so much more than that.
Adults at Berkeley High remembered him as a smart, independent thinker who had deep friendships with his peers as well as those much older than he was.
"He just had a very, very difficult road," said Jessie Luxford, who worked with Pollard in Berkeley High's Bridge program, an intensive course focused on academic skill-building and college preparation.
People who knew him said Pollard had grown up in a rough home environment rife with obstacles and isolation. He was homeless for long stretches, couch surfing where he could.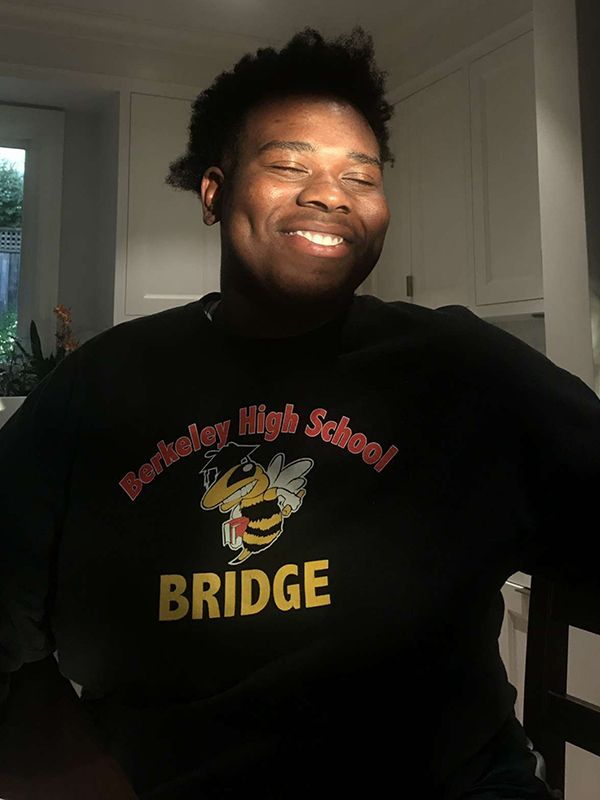 As a result of the chaos, his first year at Berkeley High was abysmal. And his grades showed it.
A turning point: "He realized college was his way out"
But, somewhere in his sophomore year, Pollard made a decision: He was going to raise his GPA high enough to graduate and then continue his education.
"He realized college was his way out. The idea just stuck in his brain," said David An, a former BHS college counselor who had known Pollard well. "From that point on, he pretty much lived at school."
That same year, Pollard had moved in with a close friend's family in Berkeley. The girl's father, Tony Williams, said he had told Pollard the rules: "As and Bs only, that's it."
Pollard rose to the occasion. He was focused on the work and he excelled.
"It was a trip to see him go from straight Fs first semester in 10th grade to basically straight As," Williams said. "He just saw the opportunities that it brought him. He was like, 'Wow this is the way to go.' And he ran with it."
Pollard, who was a member of the BHS Academy of Medicine and Public Service (AMPS) community, signed up for a number of math and science courses along with other challenging subjects.
He got tutoring through the Bridge program — which tacks on an extra period each day — and also regularly spent time with his classroom teachers when he needed extra help.
At BHS, Reemajah Pollard was "an easy kid to root for"
Teachers and staff remembered him as a bright young man who cared deeply about others at school, especially in the AMPS community.
Pollard was hilarious and had a unique sense of humor. One person described it as "high-level humor, very smart."
"He just loved to make people laugh," said Daijah Conerly, who met Pollard when they were practically toddlers. The two went on to attend Washington Elementary, King Middle School and Berkeley High together.
Conerly remembered Pollard dancing in the classroom, doing funny accents and entertaining fellow students when he ran for a seat on student government.
"He had the whole crowd laughing," she said. "He was just happy all the time. Even when he was mad, you could still get him to laugh."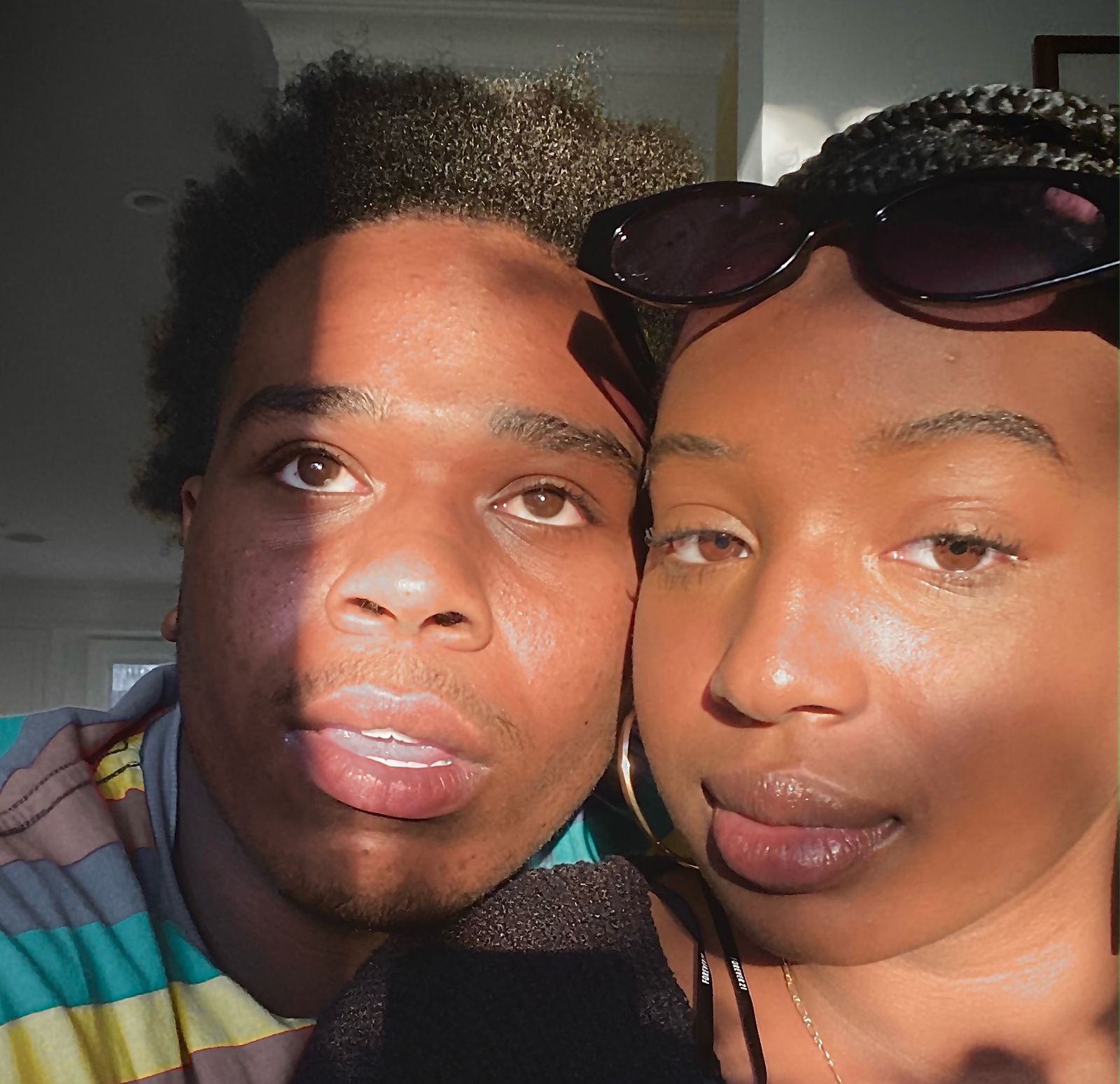 And he was generous with his support. Conerly recalled Pollard's happiness on her behalf when she got into UC Davis.
"He seemed more excited about it than I did," she said. "He was super happy for me. He wanted me to win."
During high school, the two friends spent countless hours together in the BHS College & Career Center (CCC) working to improve their grades or proofreading each other's papers.
Mary Jacobs staffed the center for years until her retirement in June. She recalled Pollard as a daily figure in the CCC.
She too recalled his initiative and his drive.
"He was always asking me, 'What do you have this week to apply to?'" Jacobs said. "He'd be writing essays constantly."
And he also looked out for other people. Even after graduating, he asked Jacobs to talk with a friend who needed help with financial aid.
"He knew how hard it was, and he was always willing to give a hand to someone else, and share resources," she said.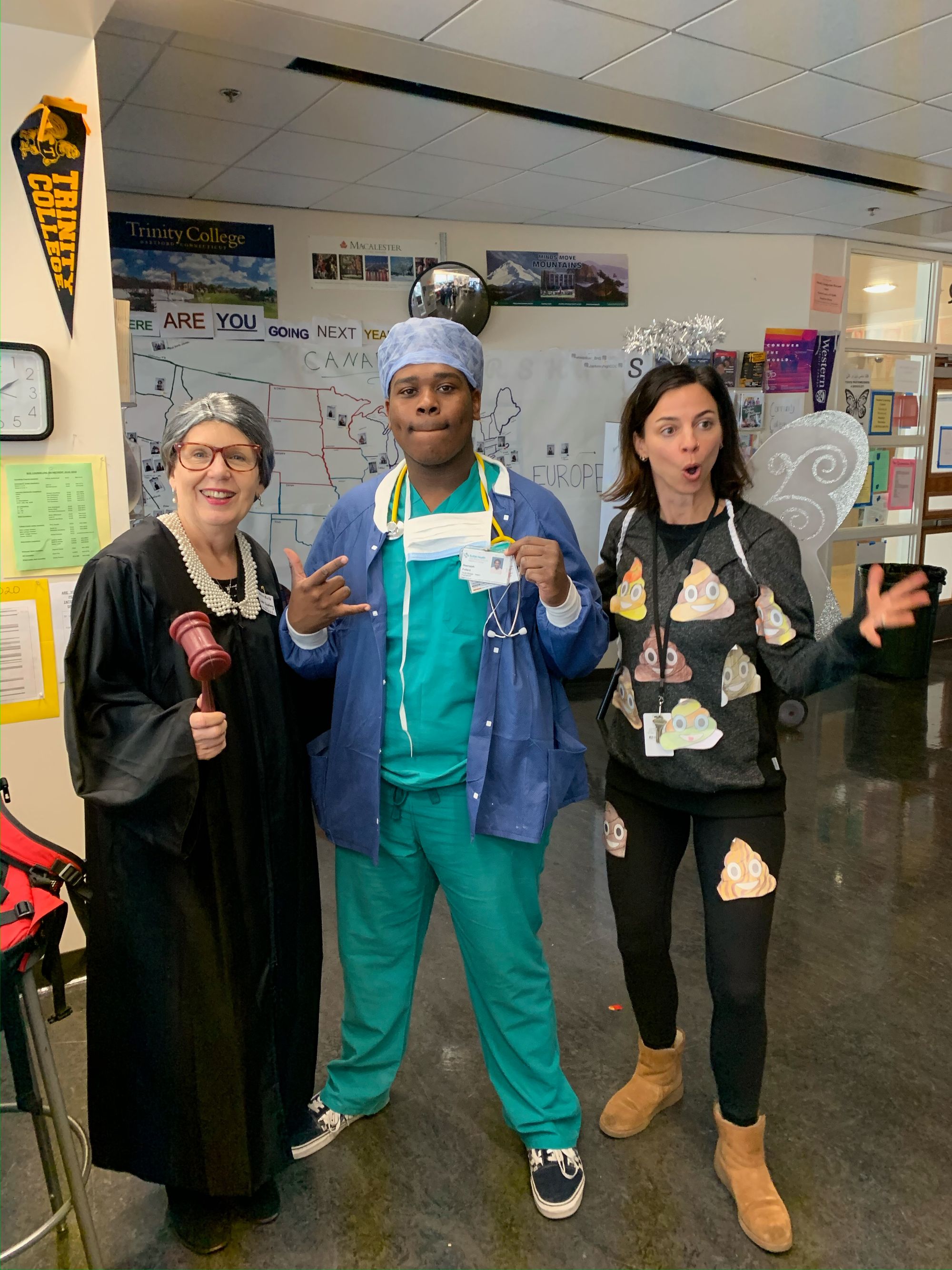 Despite their age gap, she said Pollard would often ask her how she was doing. He was always very intuitive and had a sincere interest in others' lives.
When he learned Jacobs was retiring, he read her tarot cards to offer her potential insights into her future.
"I think he was interested in a lot of subjects," she said. "That's what makes this feel so tragic."
Pollard could talk to anyone, which he often did in the CCC. While many students stuck to their own cliques, he was at ease with everyone.
"He could walk from table to table, just talk to random kids and be totally cool," said An, the former college counselor. "He was that kind of guy."
Pollard could be silly, but it was also clear how much he cherished his relationships with adults. He was expressive about how grateful he was for their assistance and their time.
"He was an easy kid to root for and an easy kid to help because of those qualities," An said. "And he did so much work to get to this goal, this place that he thought was gonna be it. UC Berkeley was supposed to be it."
A stellar record of honors and community service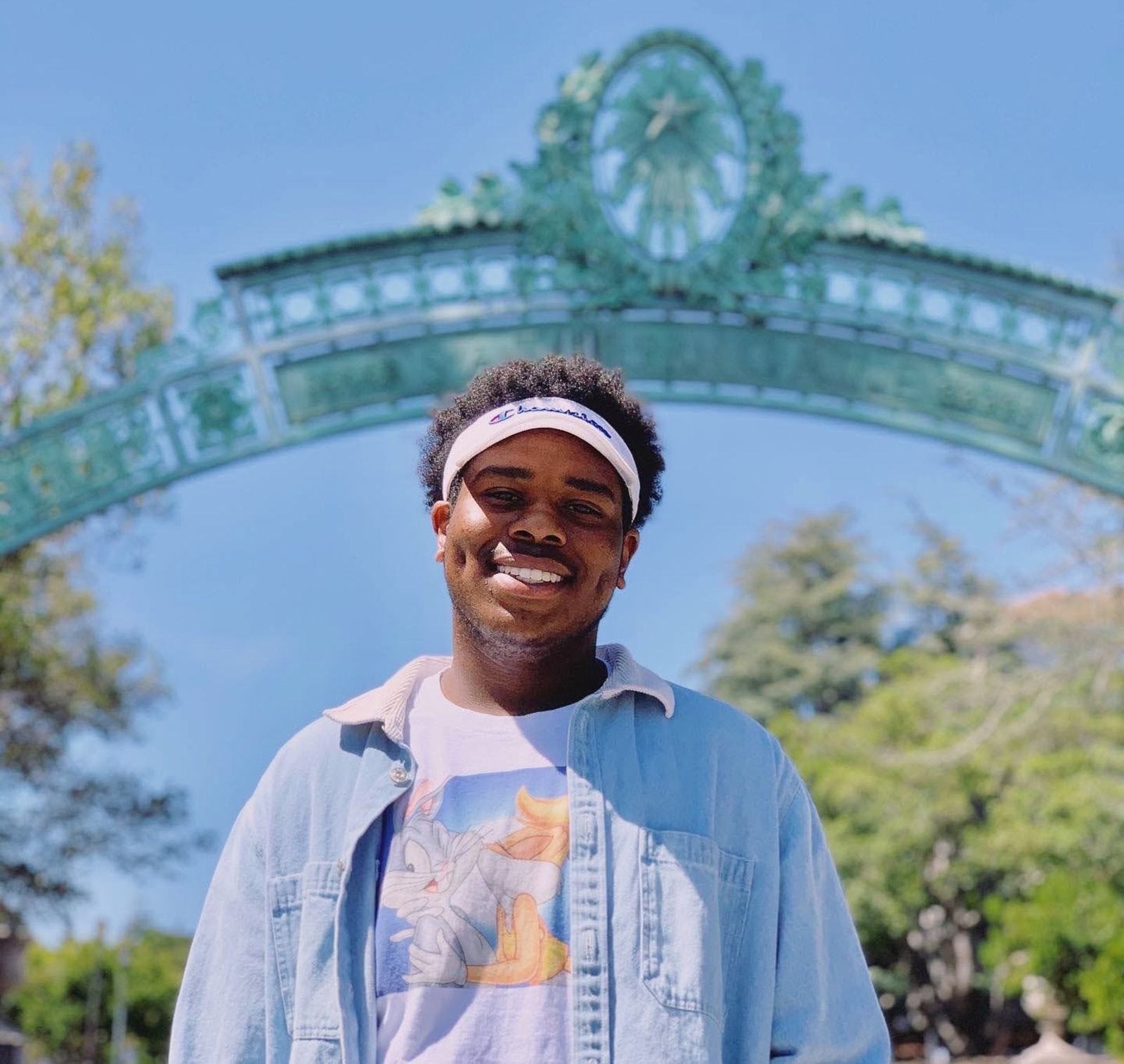 According to one of his online biographies, Pollard was on the Youth Council of the local NAACP, where he was at one time the treasurer, and was also involved with Berkeley Youth Alternatives.
When it came time to apply for college, Pollard poured his heart into his essays to explain where he had come from and where he wanted to go.
In 2020, he received a scholarship from the Percy Steele Golf Tournament, which also wrote about him online: "Reemajah has shown the ability to be resilient, with a natural curiosity, resourcefulness, and a charismatic character. Very few people have the unique strength and personality that he possesses."
He did community service with a number of groups, according to the scholarship bio, including Global Glimpse, Youth Ministries Way Christian Center, the Youth Employment Program and Youth Bridge Media Management.
He won awards and honors from Alameda County Supervisor Keith Carson's office and the Berkeley mayor's office, according to his online bio.
Williams said Pollard had been dogged in his pursuit of opportunities that would help him accomplish his long-term academic goals.
"He was completely financially independent, so he had to find all kinds of avenues and programs that he could apply for to help him achieve his dreams," Williams recalled. "He was very good on the computer. I fully believe, if he hadn't run into his mental health issues, it wouldn't have been a problem for him to get into medical school."
Pollard didn't have a lot of extracurricular hobbies. He had tried playing football during his freshman year at BHS, but it hadn't been a good fit.
Later at BHS, he was able to go on a service trip to the Dominican Republic that was focused on helping underprivileged people there.
"He was super scholarly," Williams said. "He was just very interested in seeing the world. He talked a lot about travel and wanting to help people — people like him."
"You just wish more could have been done"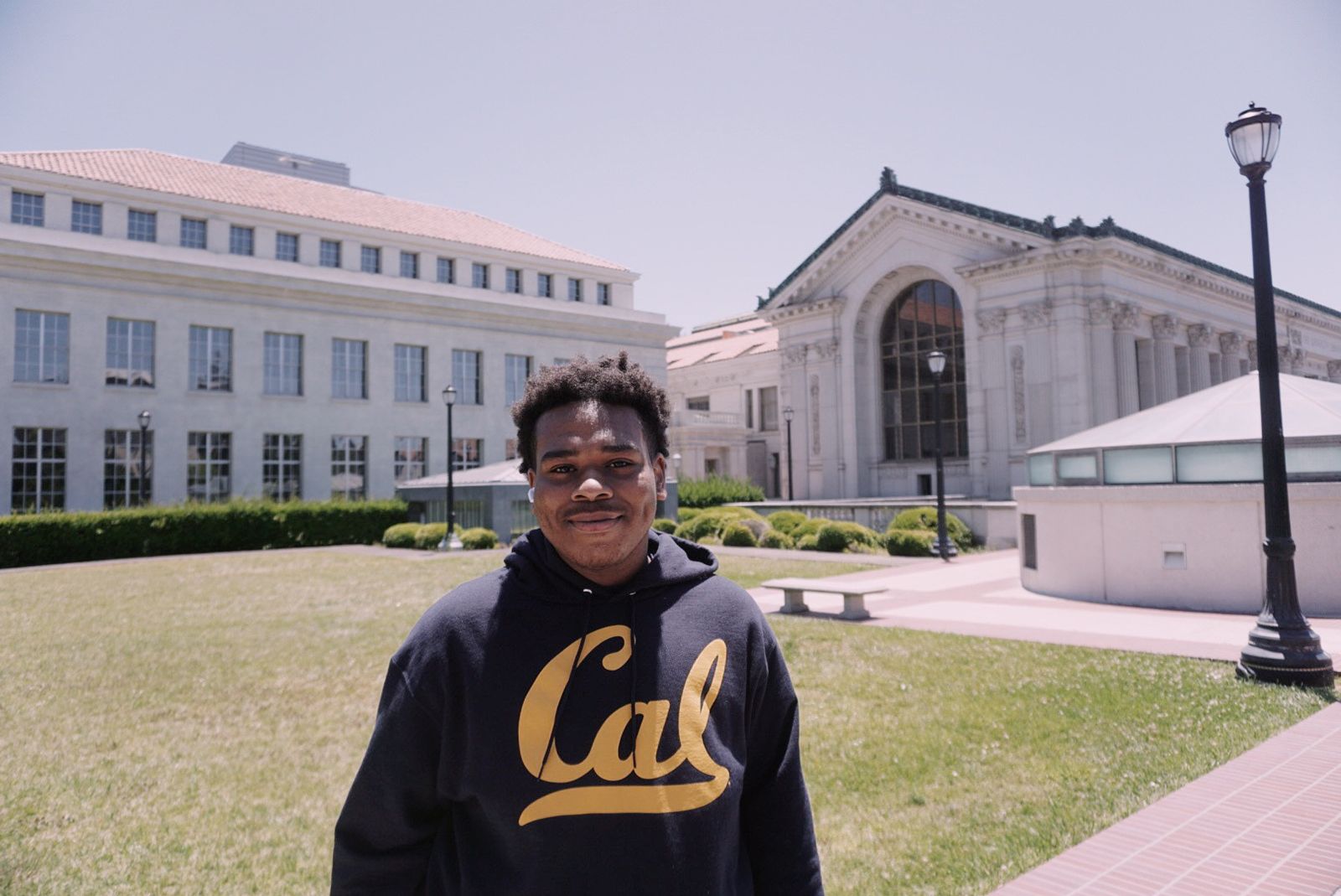 When UC Berkeley accepted him, as part of its High Hopes Scholars program, it was one of the happiest moments of his life. They also awarded him a substantial amount of financial aid.
"He was a priority to them," An said. "They wanted him to be successful."
During high school, Pollard was determined to become a doctor.
"A lot of STEM kids shy away from saying, 'I'm going to be a doctor.' They almost psych themselves out," said An. "He was bold enough to say, 'That's what I'm doing.' That was his goal."
Williams said he thought part of that dream was linked to Pollard's mother, who worked in the medical field.
"It's in my blood," he remembered Pollard once telling him.
The young man would later consider shifting his focus to psychology, said Jacobs.
He was still determined to help people, she said, but discussed the possibility of "a different kind of healing."
Unfortunately, COVID-19 hit early in 2020, throwing life into disarray.
Pollard, like his classmates, graduated from Berkeley High that year without a prom or an in-person commencement ceremony.
In the fall, he moved into his own dorm room at UC Berkeley for his freshman year. But there were strict protocols in place aimed to slow COVID's spread.
Pollard didn't have a roommate, visitors weren't allowed and classes were virtual. Campus largely shut down and there were limited avenues for personal connection.
Many people struggled with isolation.
Numerous studies found growing rates, in the early years of the pandemic, of depression, suicidal behavior, stress-related disorders and other psychological problems.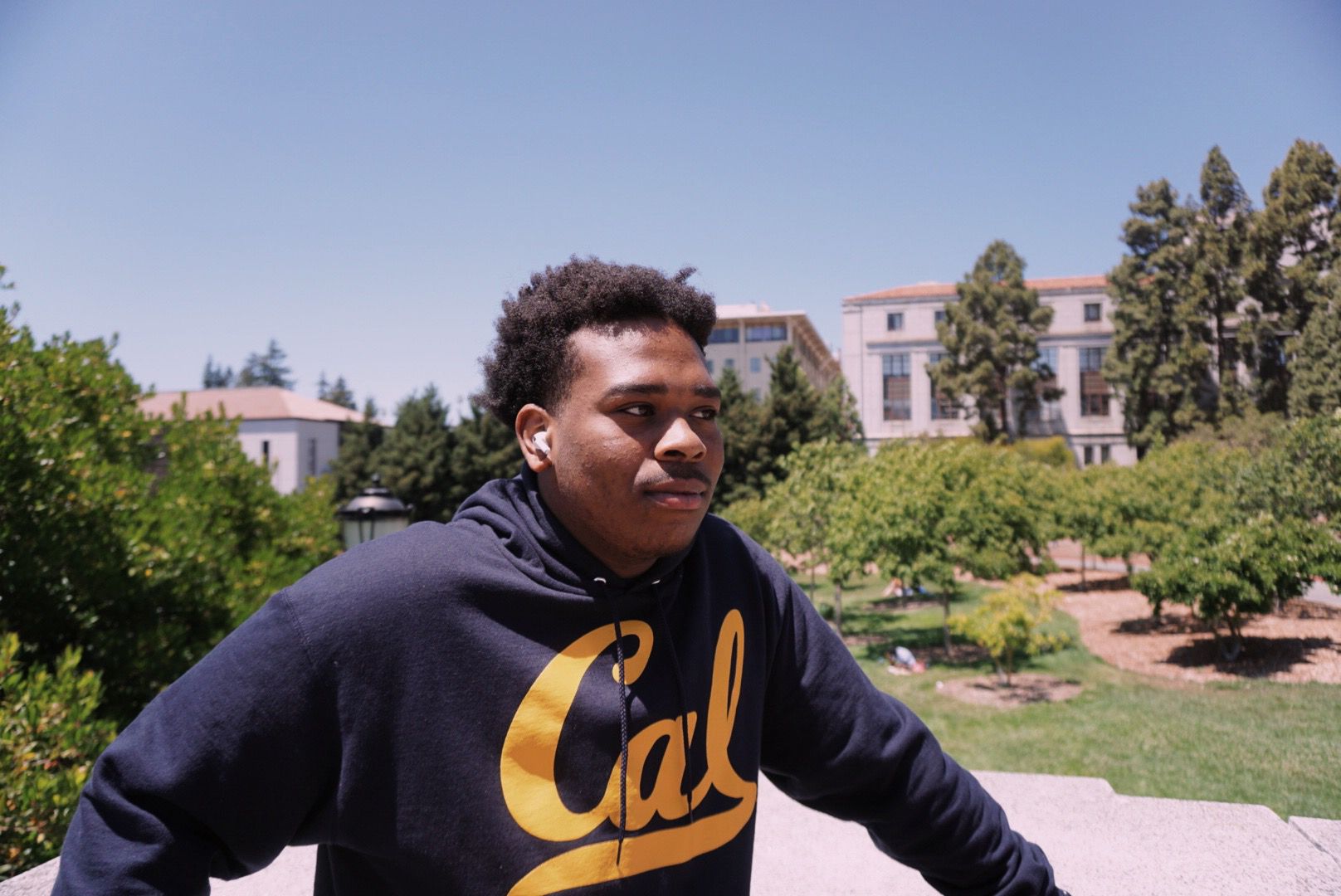 Many people seem to have lost touch with Pollard in mid-2021.
Whether because of COVID or because of something else, mental illness eventually appears to have taken hold.
UC Berkeley records indicate that he did not enroll for a second year.
Because of the mental illness, Pollard was resistant to help. And, because he was an adult, there was little his loved ones could do to get him into treatment.
His behavior was at times erratic, and there were signs of depression. When people asked, he insisted he was OK.
All of that pain came to a head Tuesday, when he jumped from the rooftop of a building on Telegraph Avenue at about 3:40 p.m.
Initial reports of how Pollard had ended up unresponsive on the sidewalk were unclear.
Berkeley police arrived first and performed CPR on Pollard until firefighters arrived. After getting back a pulse, BFD rushed Pollard to the cardiac center at Sutter's Summit Campus in Oakland.
But it was too late. He was pronounced dead just before 5 p.m. After reviewing evidence at the scene, police ultimately determined that his death had been a suicide.
This week, those who knew him said they are still in shock over what happened.
"It's crazy. It's tragic," said Williams, who had seen warning signs and tried to get Pollard to agree to counseling, but had been unsuccessful. "You just wish more could have been done."
Many people said they wished they had known what Pollard needed and tried harder to get through to him.
Jacobs, from the College & Career Center, said Pollard had been a remarkable young man who would be missed.
"I saw his potential and growth. I just wanted him to succeed," she said. "He left an indelible mark on my heart."
Correction: Based on a preliminary assessment, BFD said the death was medical due to a heart attack, but that determination remains unconfirmed pending autopsy. The story has been updated to reflect this.