Crime
Video: Burglars hit Creekwood restaurant in South Berkeley
The circumstances were unusual, as the restaurant generally does not have much cash on site, said Greg Poulios, one of Creekwood's owners.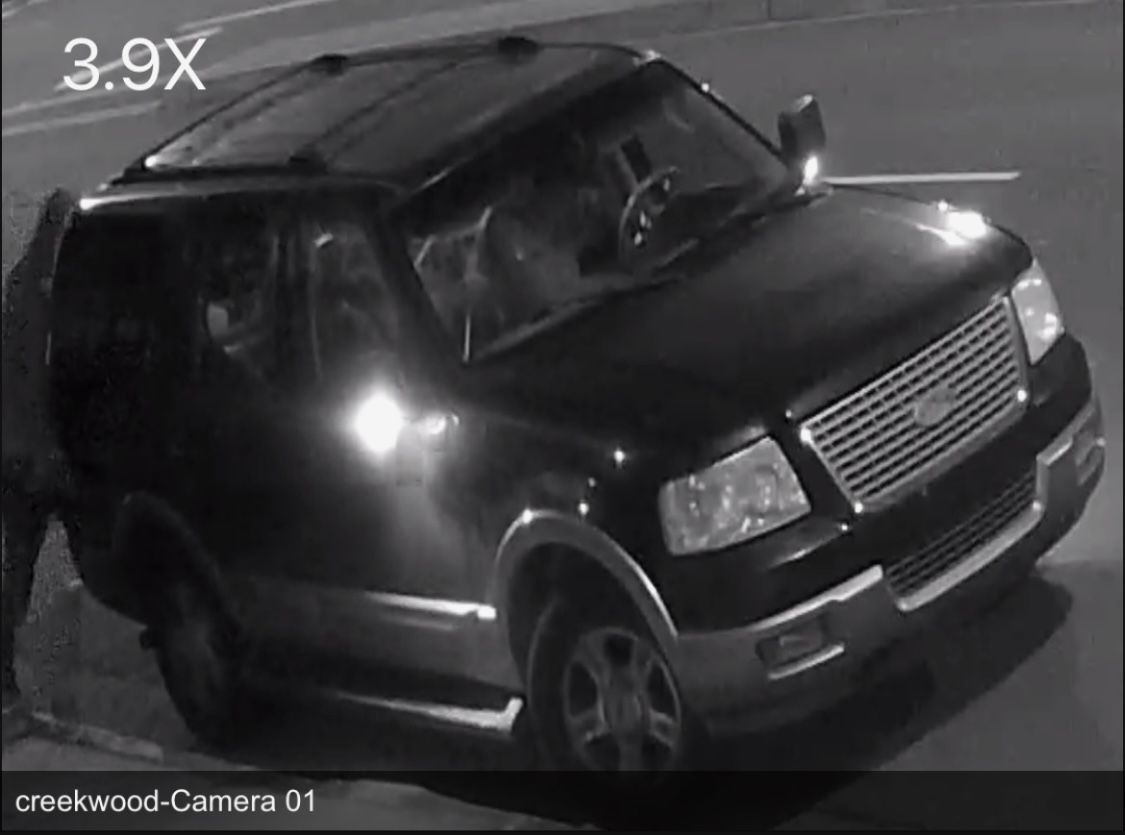 A pair of thieves broke into a popular South Berkeley restaurant over the weekend, stealing thousands of dollars in cash and an iPad.
The break-in happened Sunday morning at Creekwood restaurant, at 3121 Sacramento St., in South Berkeley.
The circumstances were unusual, as the restaurant generally does not keep much cash on site for security reasons, said Greg Poulios, one of Creekwood's owners.
Security cameras inside and outside Creekwood caught the burglars in action: pulling up on Sacramento Street and ducking from passing drivers, using crowbars to force open the front doors and then rummaging through the office with a flashlight to find and open the safe.
"It's just too bad," Poulios said. "Just watching the video, you think: I wish somebody had seen them doing that and called the police."
The thieves arrived at Creekwood at 6:15 a.m. Sunday, not long before restaurant staff was set to arrive to prepare for Sunday brunch service.
As seen in the security video, two people in hoodies with crowbars then spent nearly two minutes forcing their way into the front doors.
After they got what they had come for, they left in a dark-colored SUV without license plates. It appeared similar to a mid-90s Ford Expedition.
The whole thing took about 10 minutes.
Poulios said he got a call from staff at about 7:15 a.m. Sunday alerting him to the burglary. He went to the restaurant and called police.
"It's kind of a violating thing," he said. "So much of your heart goes into this job, just trying to make people happy and have a good experience."
Poulios said Creekwood typically has just enough cash on hand to make change, particularly as most customers pay with credit cards. But he had happened to withdraw extra money over the weekend to pay staff.
"We don't want to give anyone an opportunity to be tempted," he said.
When they broke in Sunday morning, the burglars damaged Creekwood's front doors as well as custom wooden door handles that will now need to be replaced or repaired.
The doors had not been easy to get into, with a locking mechanism that goes into the ceiling to make them more secure. From the footage, it appeared to take quite a bit of time and effort to get through.
"The money's a bummer, but it's also the damage," he said. "Who's fixing this front door?"
The door still closes and can be locked, but there was significant damage, Poulios said.
And, while the restaurant has insurance, there's still a hefty deductible to pay.
Poulios said he and his team plan to take steps now to increase Creekwood's security going forward.
"We were pretty secure before," he said. "Now we're just gonna ramp it up a little bit more. We just want to make it harder to get into our place."
Poulios said this had been the first serious crime at Creekwood since the restaurant opened in South Berkeley four years ago.
But the burglary comes at a tough time, just as the restaurant — like so many others — has been struggling to recover from reduced operations and staffing during COVID.
He noted that neighborhood support had been incredible during COVID, which had made a big difference in terms of the restaurant's survival.
People bought gift cards and ordered takeout, which allowed Creekwood to essentially break even.
"It was a tough slog," he said.
And restaurant business owners aren't the only ones feeling the crunch.
Poulios said he had learned, while speaking with his insurance agent, that quite a few agents are now pulling out of California altogether, as commercial theft has become so rampant.
"A lot of them are stopping service," he said. "They can't make any money here."
Berkeley police said commercial burglaries are up about 30% this year compared to 2021, with nearly 400 commercial burglaries in Berkeley in 2022 compared to 306 last year.
From August through November, the city averaged about 40 commercial burglaries each month.
💡
Did you know?
Berkeley police and city staff have a program to help local businesses determine what kind of security improvements they can make to reduce the risk of crime. Learn more about Crime Prevention Through Environmental Design, including how to request a free assessment, on the
city website
.