Traffic safety
Cargo train hit semi-truck in Berkeley; no injuries reported
As of about 2:10 p.m., BPD said the Union Pacific train was moving again.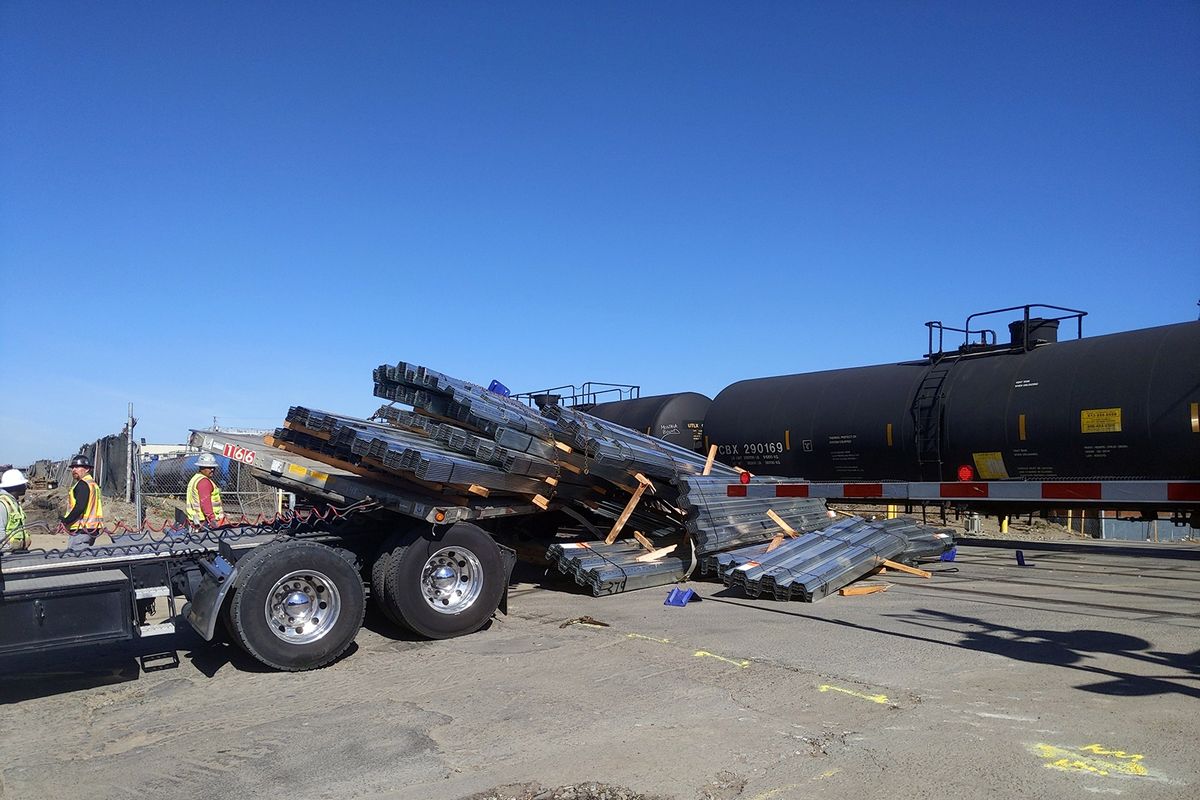 A cargo train struck a semi-truck in Berkeley on Wednesday afternoon.
There were no injuries but Berkeley police advised community members to avoid the area and "plan an alternate route."
The collision happened just before 12:45 p.m. near Bancroft Way and the railroad tracks in West Berkeley.
As of about 2:10 p.m., police said the train was moving again.
The train had clipped the back of the semi-truck as it was getting through the intersection, the Berkeley Police Department said.
Community member Rich Walkling told The Berkeley Scanner that the truck had "stopped on the tracks to wait to get into the construction site west of the tracks. I guess he didn't hear the horn blaring or notice when the warning barriers lowered."
The truck driver "was shaken up but not injured. Presumably everyone on the train is safe," said Walkling, who works in the area and had taken a stroll during lunch to check out progress at the construction site for the Berkeley Commons life sciences campus.
"I could hear some of the train horn blaring even with my headphones in and it looked like the truck driver noticed, moved the truck a few feet back and then forward but there was not enough time to get off the tracks," he said.
Walkling also said a power line was down, which BPD confirmed shortly after publication.
Union Pacific is responding to the scene to handle the collision, BPD said.
At about 1:30 p.m., Union Pacific told The Berkeley Scanner that the train had struck the tractor-trailer at 12:40 p.m. near Fourth Street and Allston Way. UP also confirmed that the train crew was not injured.
At 2:30 p.m., PG&E said 16 customers had lost power when the line came down: "PG&E is working on repairing the damaged equipment and restoring impacted customers, safely and as quickly as possible."
Last week, on Thursday, a person died after being struck by a southbound Union Pacific train in West Berkeley near Carleton Street.
This week, the coroner's office told The Scanner that the man's identity had not yet been confirmed.
This story was updated several times after publication due to the developing nature of events.