Shootings
Police respond to shooting on Oakland-Berkeley border
A mother and daughter were in their backyard in Berkeley when a bullet hit their house just 5 feet in front of them, police said.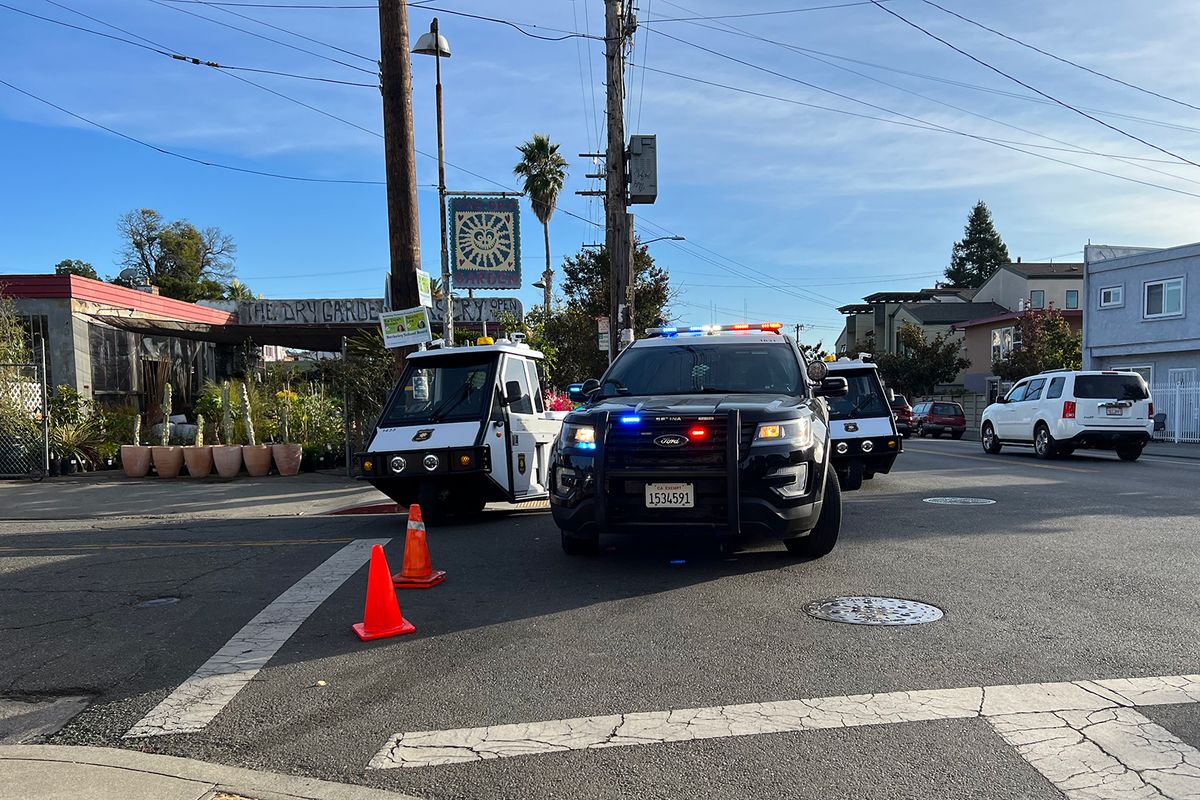 Police responded to a shooting on the Oakland-Berkeley border on Wednesday afternoon that involved at least two guns, authorities report.
The Berkeley Scanner began getting community reports about the shooting in the area of Shattuck Avenue near Fairview Street, just south of the Berkeley border, just after 4 p.m.
No victims were located, but police found rifle and pistol rounds at the scene, meaning at least two firearms were used.
A bullet from the incident also struck a home in Berkeley in the 3100 block of King Street, nearly 1 mile from the initial scene, police said. A mother and daughter were in their backyard when a bullet hit their house just 5 feet in front of them.
Police believe at least one of the involved motorists headed west from 66th Street, near Shattuck Avenue, as someone in the vehicle continued shooting, which is how a bullet reached all the way to King Street.
A local resident told The Scanner he had heard a "gunshot volley" near Shattuck and 65th Street. In the immediate aftermath of the gunfire, police closed Shattuck Avenue as helicopters hovered overhead.
The resident said 66th Street was "covered with little yellow markers, apparently where the gunshots happened or went into the pavement." Several Oakland police officers were "interviewing residents and looking for bullet holes in cars."
Another community member described "what sounded like several rounds of automatic weapons fire interspersed with some single gunshots," adding, "20 min later, police helicopters circling and both Berkeley and OPD vehicles and ambulances on Fairview, Wheeler, 65th, and Shattuck."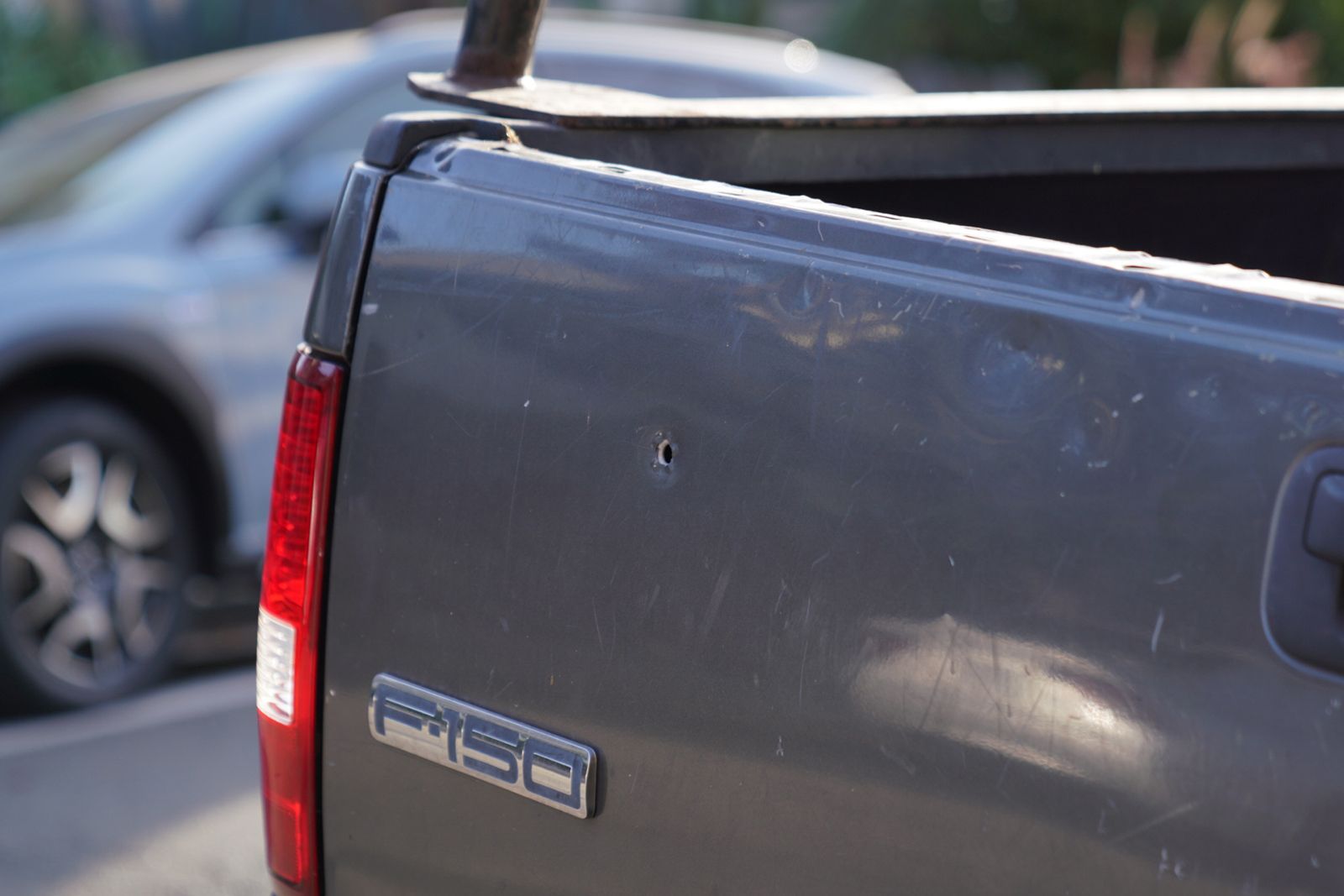 A vehicle and commercial building — housing a travel agency and a chiropractor — were damaged by gunfire, according to Ariel Nava, a local photographer who responded to the scene.
There were also reports that the fleeing driver struck a parked car at Shattuck and Ashby avenues after the shooting.
No arrests have been reported.
The Oakland Police Department is handling the investigation.
Update, 4:55 p.m. OPD told The Berkeley Scanner that the shooting took place in the 600 block of 66th Street (about a block east of Shattuck Avenue) just after 4 p.m.
"OPD's Communications Division received several calls reporting multiple gunshots in the area. Both OPD and the Berkeley Police Department (BPD) responded to the scene," OPD said. "Upon arrival, officers located a shooting scene. At this time, no victims have been located, and no injuries have been reported."
OPD asks anyone with information about the gunfire to call its Felony Assault Unit at 510-238-3426.
This story was updated after publication due to the developing nature of events.