Sex crimes
Man arrested after following girls near North Berkeley school
Police said Micheal Humphrey smiled and waved at a 12-year-old girl walking alone and told her to come to him.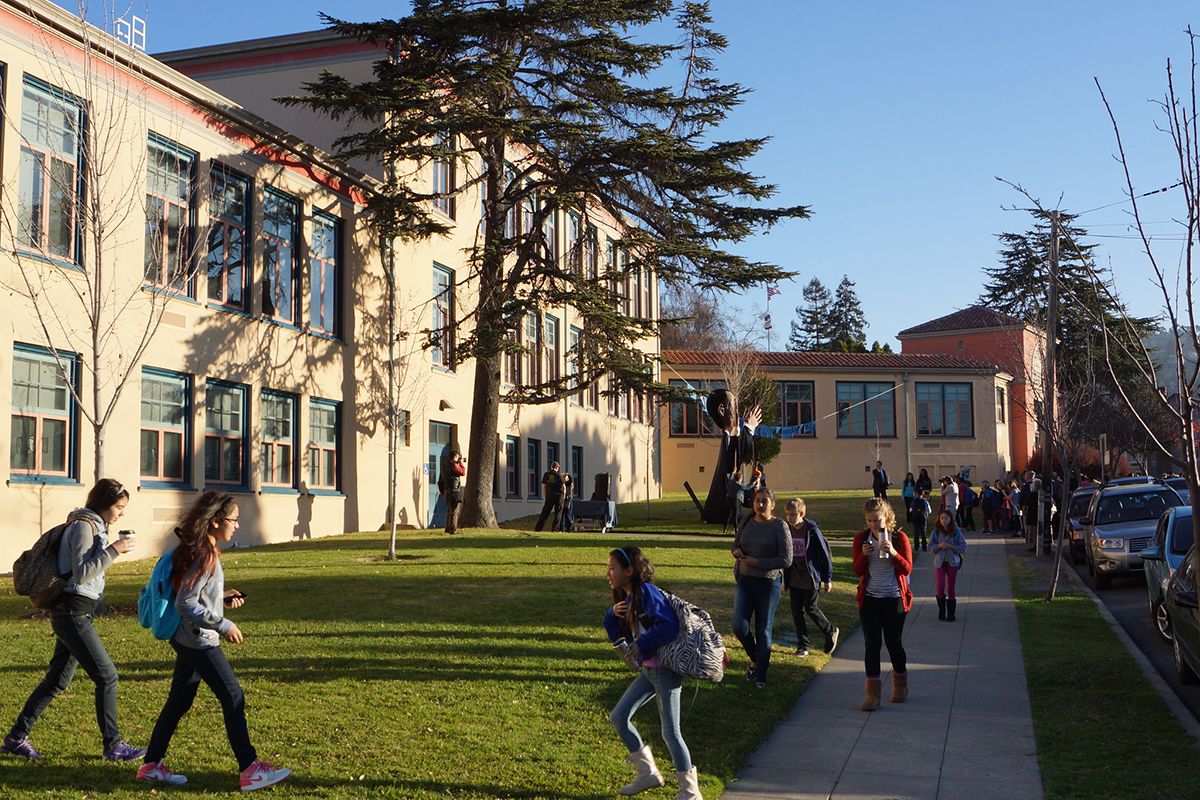 A man who was charged with sexual battery after a disturbing incident in Fremont last year was arrested in Berkeley this week after he followed two middle school students, including a 12-year-old girl, authorities report.
Police arrested 30-year-old Micheal Humphrey (no address) on Wednesday after recognizing him from a photograph taken by a school security guard at Martin Luther King Jr. Middle School, BPD said in response to a Berkeley Scanner inquiry.
According to BPD, the 12-year-old girl had just left her after-school program at King, and was walking alone near Grant and Rose streets near campus, when a stranger approached her Monday at 4 p.m.
Berkeley police said the man smiled and waved at the girl, saying "come here," as he gestured for her to approach him.
Instead, she ran back toward campus and quickly told a friend about the man, who continued to follow the girls on Grant Street, Berkeley police said.
The girls found a school security officer to help them, and he saw that the stranger was still following the girls, police said.
The security officer approached the man, later identified as Micheal Humphrey, and advised him that he was not allowed on school property. During the interaction, the security officer also took a photograph of the man.
The security officer later gave that photograph to BPD as part of the investigation.
Frequent contacts with police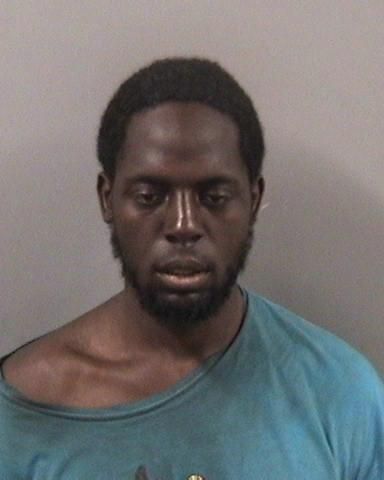 Micheal Humphrey. Berkeley Police
A police sergeant who saw the photograph recognized Humphrey from frequent contacts and community reports, according to police.
The sergeant arrested Humphrey on Wednesday at Lincoln and Milvia streets in North Berkeley just before 12:40 p.m., BPD said.
The security officer identified Humphrey as the man he had seen near King on Monday afternoon, according to Berkeley police.
Humphrey was also wearing the same clothes he had been wearing in the security officer's photograph, BPD said.
BPD arrested Humphrey on suspicion of annoying or molesting a child, according to booking records online.
It wasn't the first time in October that BPD had responded to calls involving allegations linked to Humphrey, according to court papers.
In fact, about 90 minutes prior to the incident at King middle school, Humphrey had pounded on a woman's door so hard that she had been afraid he would break the glass, according to charging papers.
That incident was reported about 1.5 miles south of the middle school at MLK near Parker Street.
The woman "saw the suspect try the door handle even though she had called out to him and made eye contact through the door's glass," according to BPD. She called police to report what happened, but Humphrey was gone when officers arrived.
After his arrest Wednesday, the woman identified Humphrey as the man who had tried to break into her home.
Earlier in the month, Humphrey had been identified as the suspect in an indecent exposure case in Berkeley. That victim declined to seek prosecution, according to court papers.
Humphrey had two active Alameda County warrants at the time of his arrest, according to court papers.
Last year, he had been charged with three separate criminal cases in Alameda County, court records reviewed by The Berkeley Scanner show.
On July 31, 2021, according to court papers, Humphrey had approached a woman in Fremont and, without saying anything, grabbed her breast. He then refused to let go of the woman's body until she took a swing at him, police wrote.
As the woman called 911, police wrote, Humphrey took out his penis, began to masturbate and then ejaculated on the sidewalk.
The Alameda County district attorney's office charged Humphrey with sexual battery by restraint and indecent exposure, both misdemeanors, after that incident.
The Fremont case is now listed as "suspended" in court records online.
In June 2021, the DA's office charged Humphrey with vehicle theft, including special allegations that he had been out on bail when the car was stolen.
He was convicted of a misdemeanor in that case and placed on probation after serving one day in jail, according to court records.
In August 2021, Humphrey was charged with battery and child endangerment, both misdemeanors, according to court records. After being convicted of child endangerment, he was placed on probation through September 2022.
As of Thursday, Humphrey remains in custody at Santa Rita Jail in Dublin and has a combined bail of $72,500 in connection with several different listed cases, according to court records online.
He is scheduled for arraignment Friday at Wiley Manuel Courthouse in Oakland.