Arrests
Police arrest 17-year-old boy with knife at Berkeley High
He "had been warned on several previous occasions" not to come onto campus, BPD said in response to a Berkeley Scanner inquiry.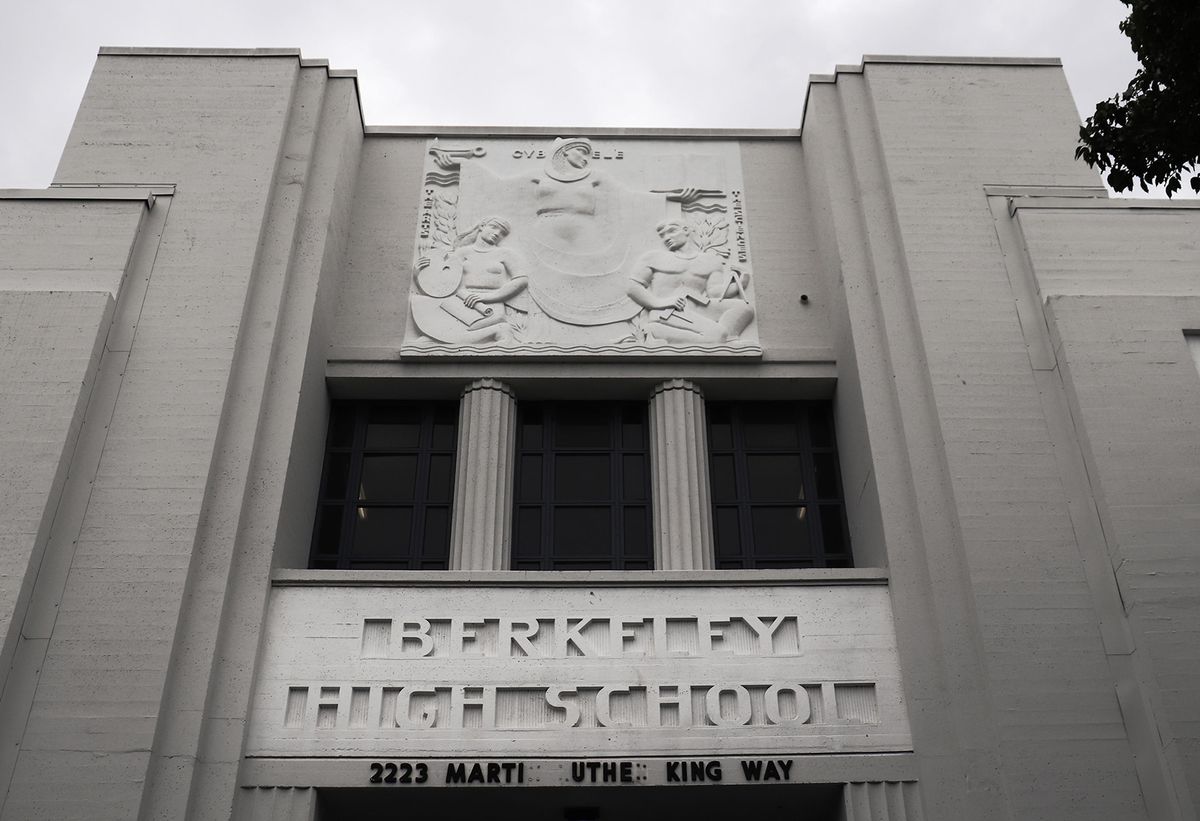 A teenage boy with a knife who "refused to comply" with officers was arrested Tuesday near Berkeley High School during the lunch period, authorities report.
The boy had repeatedly been warned not to come onto school grounds, police said this week in response to a Berkeley Scanner inquiry.
The incident happened Tuesday at 11:45 a.m. when an officer saw the boy walking onto campus and recognized him.
"When the officer tried to detain the teen, the teen refused to comply. When the officer saw that the teen was armed with a knife, the officer called for the emergency assistance of other police officers," BPD said.
According to emergency radio traffic reviewed by The Berkeley Scanner, the boy walked east on Bancroft Way from Milvia Street, which borders Berkeley High School.
"Once other officers arrived moments later," the Berkeley Police Department said, "officers took him into custody without further incident."
The 17-year-old was arrested on suspicion of having a weapon on school grounds and resisting arrest, said Officer Byron White, BPD spokesman.
Police did not say whether the boy was a Berkeley Unified student or why he was not allowed on campus.
No further information about the status of his case was available due to privacy laws designed to protect minors.
According to emergency dispatch traffic, officers had been on a "high visibility" patrol around the high school during Tuesday's lunch period.
Principal: Arrest did not "in any way" relate to fatal shooting
On Wednesday night, BHS Principal Juan Raygoza sent a brief message to parents about the arrest, according to a reader who asked whether The Berkeley Scanner could find out more.
"You may be aware that an arrest was made just outside of our campus," he wrote. It occurred "after BHS staff, including our School Safety Officers, spotted someone who was not a BHS student entering campus during the busy lunch period."
In his email, Raygoza assured parents that the teenager who had been arrested Tuesday had no connection with a shooting last weekend that took the lives of two brothers from Berkeley and left two other boys, also from Berkeley, wounded.
No arrests in the homicide case have been announced, but police have said the incident — at a birthday party in North Oakland for a 17-year-old girl — had begun with some kind of conflict at or near a Berkeley school.
On the subject of Tuesday's arrest, Raygoza wrote: "Although incidents like this, when a non-student enters a campus, are common in a large urban high school setting, they can be especially concerning during a period of heightened safety concerns. We hope it is assuring to know that the information we have about this incident does not in any way tie it to the shooting this weekend. We are thankful for our partnership with the Berkeley Police Department and their very quick response to this incident today."