Courts
Fremont murder suspect had just been put on probation
On Oct. 24, Lorinzo Haley was put on two years of probation and ordered to "participate actively" in a mental health treatment program.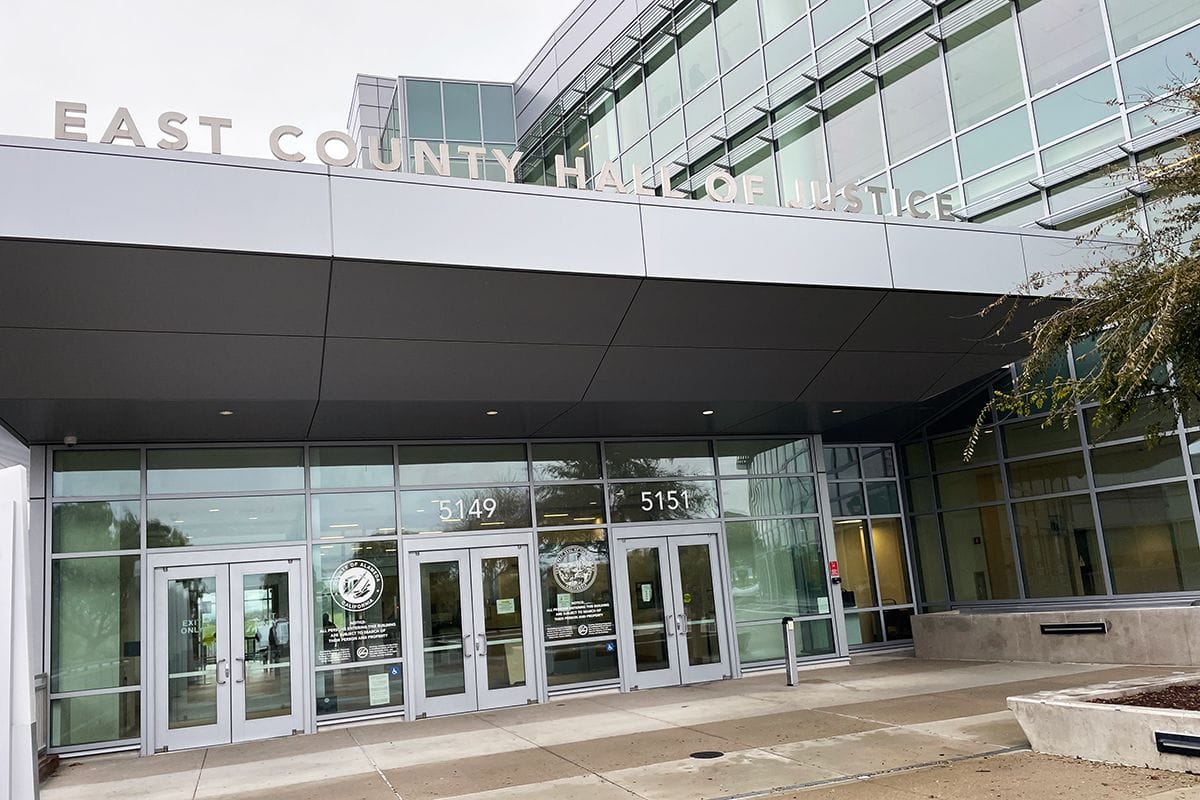 A Fremont murder suspect had just been placed on probation in recent weeks for a violent attack on a stranger in January, court papers show.
Lorinzo Allante Haley, 34, was also ordered to participate in mental health treatment as part of his probation plan, according to court records.
He is now facing murder and attempted murder charges for a double shooting in Fremont on Nov. 12.
Authorities say one of the bullets he fired that day also entered a nearby motel room and nearly struck someone inside.
Fremont police have offered no motive in the murder case.
But court records reviewed Monday by The Scanner indicate that Haley had a history of violent, sometimes erratic, behavior.
In January, according to his court file, Haley attacked a man working at an auto parts store, leaving him intubated and unconscious at Highland Hospital with a traumatic brain injury.
Then he went into a pizza shop next door and challenged customers to fight, according to court papers. When no one took him up on it, according to court testimony, he punched the restaurant door, fracturing the glass before leaving.
He ultimately entered a no-contest plea and was convicted in July, as part of a plea deal, of assault with force likely to produce great bodily injury.
Haley was sentenced to felony probation in that case on Oct. 24 after spending about five months in jail.
Read more about Pamela Price on The Scanner.
The outcome of the case was emblematic of the Alameda County DA's office under Pamela Price, sources said: In prior years, Haley would have been sent to prison or sentenced to in-custody treatment.
As part of his probation, Haley was ordered to meet regularly with a social worker and "participate actively" in mental health treatment with Bay Area Community Services (BACS) "to make sure he's getting the services he needs," a judge said during the brief hearing.
At the time of the hearing, Haley was also working with the Homeless Action Center in Oakland to "get his SSI up and running," according to the transcript.
(The Scanner reviewed a transcript of the sentencing hearing, which took place at the East County Hall of Justice in Dublin.)
The Fremont shooting outside Motel 6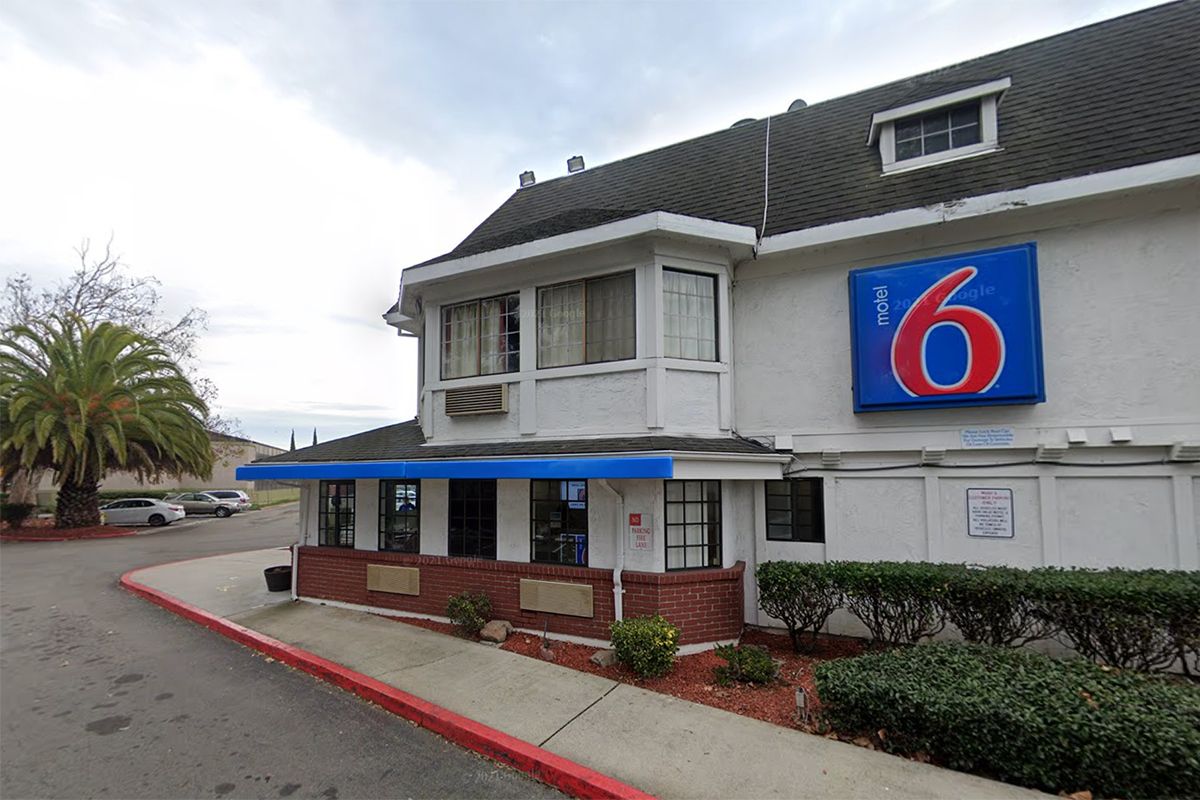 It's unclear from the court file what may have happened for Haley between his Oct. 24 sentencing hearing and the alleged murder and attempted murder just 19 days later.
On Nov. 2, according to court papers, he failed to appear in a pending misdemeanor prowling case with which he'd been charged a month earlier. Authorities then issued a bench warrant for his arrest.
On Nov. 12, Fremont police were dispatched at 4 p.m. to the Motel 6 at 34047 Fremont Blvd. They found two men on the ground who had been shot.
Both men were taken to the hospital, where one ultimately died. (Neither man was named in charging papers.)
One witness said the shooter fired twice at one of the victims when he was already on the ground.
The wife of the man who died told police she saw the shooter flee the scene, jumping over the nearby sound wall toward the freeway. She later identified Haley as that man, police wrote.
Fremont officers "flooded the area" and arrested Haley "a short distance away," FPD said.
According to court papers, officers found items in his flight path that he allegedly tossed as he ran: a face mask, his jacket and an empty magazine from a firearm.
No gun has been recovered, but community surveillance cameras caught Haley running from the scene holding a gun and jumping over a fence to evade capture, police wrote.
The Castro Valley attack in January
Haley ran into serious trouble early this year after being arrested in connection with an attack in Castro Valley.
He was on probation at the time.
In February, a detective and a deputy testified about some of the evidence in a brief preliminary hearing, after which Haley was ordered to stand trial on the charges.
(The Scanner reviewed a transcript of that hearing, which took place Feb. 15.)
Two workers had been closing up shop at O'Reilly Auto Parts when a man later identified as Haley began to beat on the window saying they had sold him the wrong part, according to court testimony.
When the male clerk and female manager left a short time later, Haley "rushed" the clerk, according to testimony. Haley "tackled him to the ground and then began to attack him."
The clerk "got hit with a volley of punches to the head," according to court testimony. One of those punches "rung my bell," he told the sheriff's department.
Haley ended up walking away and going into a Little Caesars pizza shop next door.
The man who had been hit was able to drive to his manager's house but, once he got there, he fell unconscious, according to court testimony.
The manager called 911 and the man was taken to Highland Hospital by ambulance.
He had a broken nose and head trauma, according to court testimony. He ended up being intubated in critical condition at Highland for 24 hours because he was unable to breathe on his own.
After he recovered, the man identified Haley as the person who attacked him, authorities said.
A long history of felony convictions
Haley has a "lengthy criminal history," Fremont police said in a statement last week.
Many of his cases charged in Alameda County appear to be property crimes, according to court papers.
But there were also violent crimes alleged.
A carjacking case in 2009 was ultimately reduced to felony vehicle theft, according to court records.
One of his earliest felony convictions, in August 2012, was for possession of a firearm by a felon, according to charging papers.
(That followed earlier drug sales cases, at least one of which was set aside in 2020 under Proposition 64.)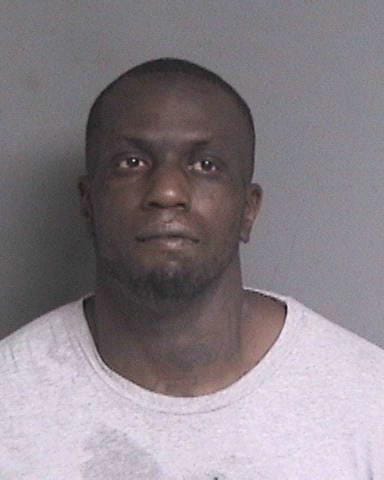 In 2012, Haley had back-to-back gun possession cases, although one was reduced to possession of ammunition, according to court records. The second case resulted in a short stint in county jail and five years of probation.
In 2019, Haley had five felony convictions: for evasion, vehicle theft, grand theft and two counts of commercial burglary.
One of the burglary counts sent him to prison while the other convictions resulted in probation sentences, according to charging papers.
Haley also had a felony burglary case in 2021 that landed him on probation.
What happens next for Lorinzo Haley?
As of this week, Haley is being held without bail at Santa Rita Jail in Dublin.
He has been scheduled for arraignment several times but has so far refused to come to court, according to his file.
He has now been ordered by the court to receive some type of medical treatment.
Haley is scheduled to enter a plea on Dec. 11, booking records show.
The Scanner has requested his booking photograph and will add it to this story if it becomes available.
💡
BEFORE YOU GO…
Help The Scanner reach its goal of getting to 1,200 members in November. Support timely, accurate public safety news for you and your neighbors by
signing up now
.