Courts
Berkeley police link pair to Apple Store burglaries, charges filed
The two suspects had already been linked to a "brazen smash and grab robbery" at Macy's in Walnut Creek that was "widely publicized," BPD said.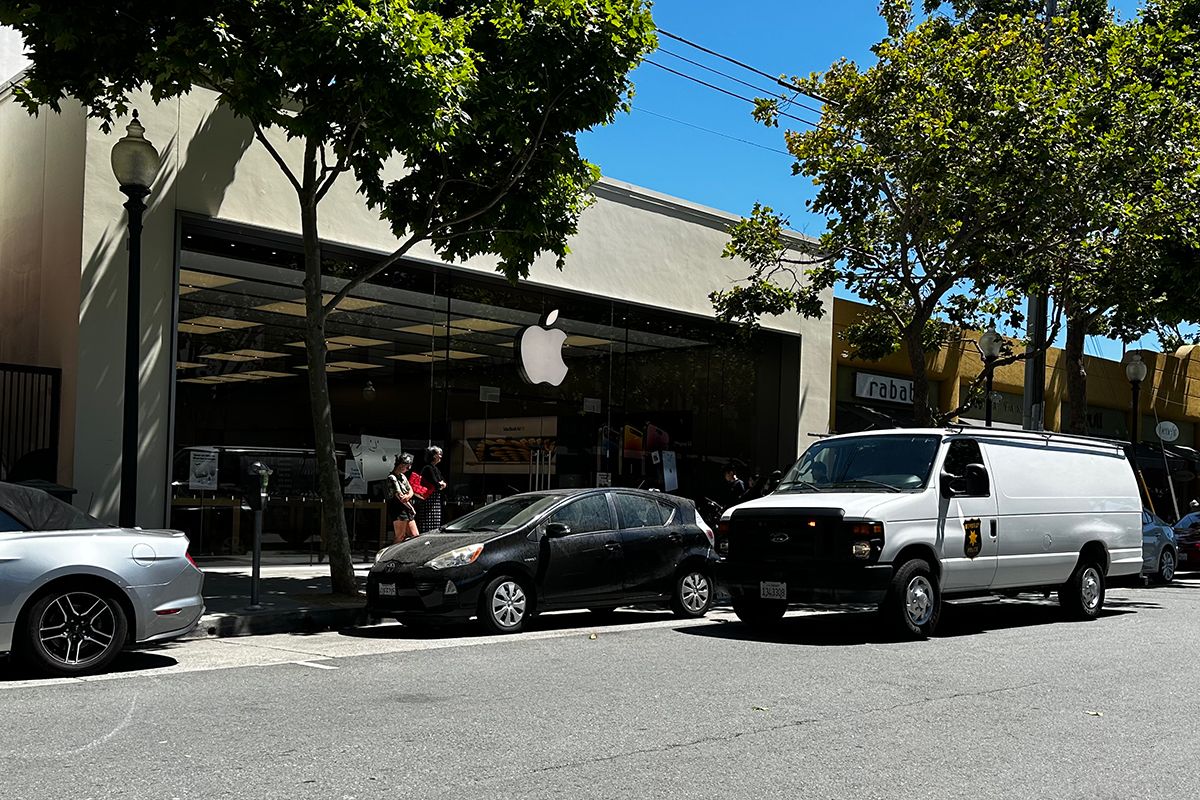 A Berkeley police investigation into a series of Bay Area Apple Store burglaries in recent months has netted two arrests with charges filed, court papers show.
Police say they were able to link members of the same crew to two burglaries at the Berkeley Apple Store on Fourth Street in August, a burglary at the Emeryville Apple Store on Sept. 4 and a burglary at the Apple Store at Valley Fair Mall in Santa Clara one week later.
Two young men have now been charged with crimes related to the Emeryville Apple Store burglary, in which three people grabbed 23 Apple devices worth more than $28,000, according to court records.
One of the suspects is set to enter his initial plea next week and the other is scheduled for a sentencing hearing in December, according to court records.
The Scanner learned of the BPD investigation last week through independent research into Alameda County court records.
In court papers, Berkeley police wrote that the first incident took place Aug. 15 just before 12:45 p.m. when two people went into the Apple Store at 1823 Fourth St. and "quickly grabbed" 15 devices before fleeing in a getaway car.
They took iPhones and MacBooks worth almost $17,000, police wrote.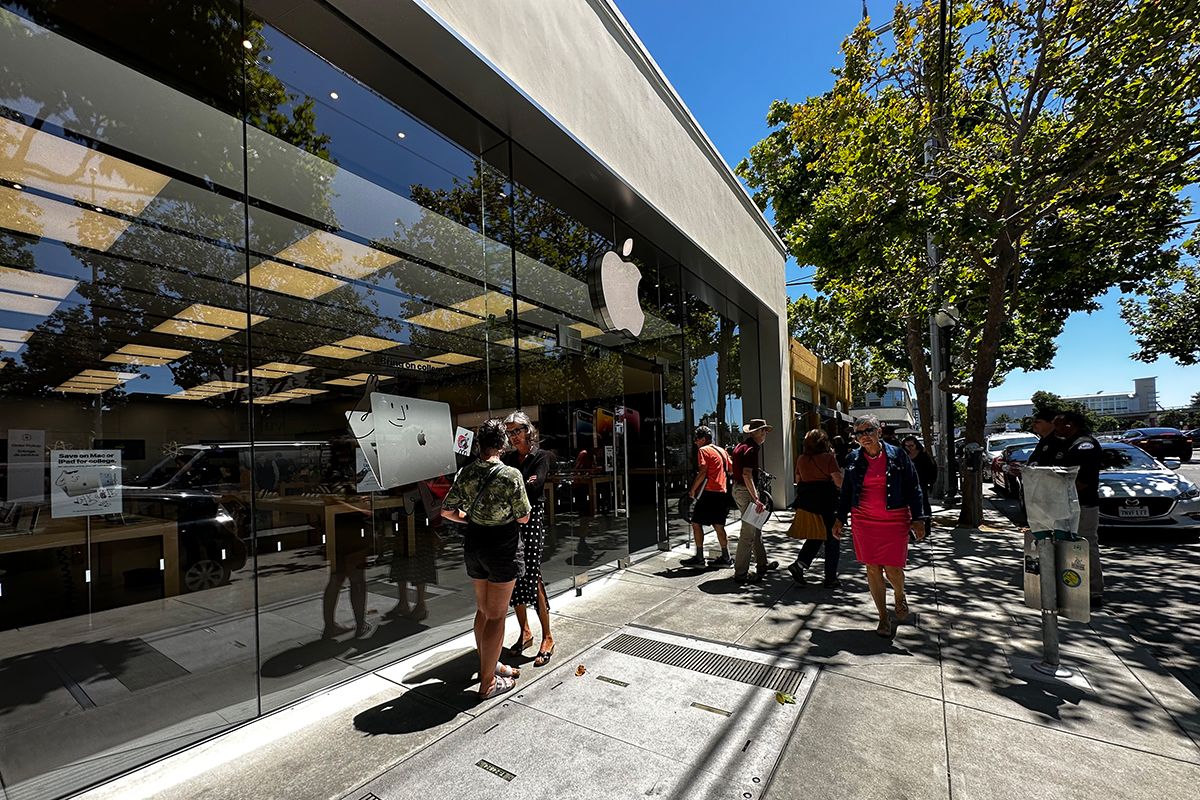 Less than a week later, at 6:35 p.m. on Aug. 21, two people grabbed six MacBook laptops worth more than $9,000 and ran outside to an awaiting getaway car.
On Sept. 4, just before 12:45 p.m., three people went into the Emeryville Apple Store and snatched 23 Apple devices worth about $28,500, police wrote.
Finally, on Sept. 12, three people burglarized the Valley Fair Mall Apple Store, taking almost $24,000 in Apple devices, police wrote.
Read more about crime in Berkeley.
The Berkeley police investigation relied in part on surveillance footage, vehicle registration and DMV records, criminal histories and prior police investigations, BPD wrote.
BPD also sought input from the California Highway Patrol's Organized Retail Crime Task Force, according to court records.
An investigator there was familiar with one of the suspects from a prior case, BPD wrote.
A Berkeley arrest from 2022, a suspicious person call on Bancroft Way, also helped police identify the two young men who have now been arrested and charged: Gerald Dial, 20, of Vallejo and Jamonni Simon, 20, of Antioch.
"I just took some phones, that's all"
An investigator wrote that distinctive clothing and cellphone records helped them identify Dial and Simon as suspects in the case.
They were also listed on a law enforcement flier from 2022 related to an Apple Store burglary in Marin County, BPD wrote.
And both were already on felony probation for burglary in Contra Costa County, according to court records.
Both young men were also linked to a "brazen smash and grab robbery" at Macy's in Walnut Creek in 2022 that was "widely publicized," police wrote.
The East Bay Times reported in March that suspects made off with more than $92,000 in Rolexes after casing the Walnut Creek department store for a year.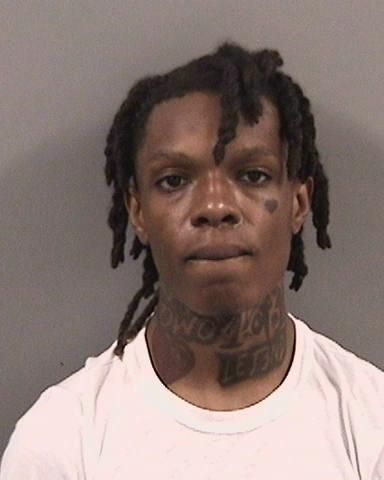 With regards to the Apple Store investigation, police arrested Jamonni Simon at his probation office on Sept. 20, according to court records.
Simon was held to answer in October and scheduled for trial in December, but he recently changed his plea to no contest, court records show.
He remains in custody and is scheduled to be sentenced on Dec. 15 at Wiley Manuel Courthouse in Oakland.
BPD noted that Simon has "numerous theft-related arrests and prior convictions" related to gun possession, assault with a firearm and burglary.
Berkeley police also wrote that Simon has a distinctive tattoo on his face that was visible in surveillance footage from the Apple Store burglary at Valley Fair Mall.
He told police that he had sold the stolen phones for $50 to $100 each, that he had taken them so he could buy food and that he felt remorse for his actions, BPD wrote.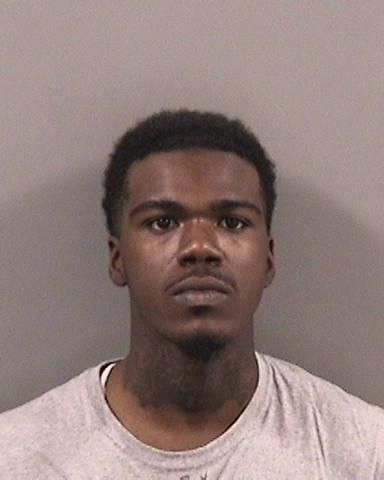 Police arrested Gerald Dial on a warrant on Oct. 19, BPD wrote, and found him wearing the same pants he had worn during the Emeryville burglary.
"I just took some phones, that's all," he spontaneously told police, according to court records.
Dial is out of custody but has been ordered to appear at Wiley Manuel on Nov. 27 to enter a plea.
Both men were charged with commercial burglary and grand theft in relation to the Emeryville Apple Store burglary.
It was unknown as of publication time whether additional charges or arrests may be forthcoming.
💡
BEFORE YOU GO…
Help The Scanner reach its goal of getting to 1,200 members in November. Support timely, accurate public safety news for you and your neighbors by
signing up now
.