Community
Man struck and killed by Amtrak train in Berkeley
He was the second person killed by an Amtrak train this month.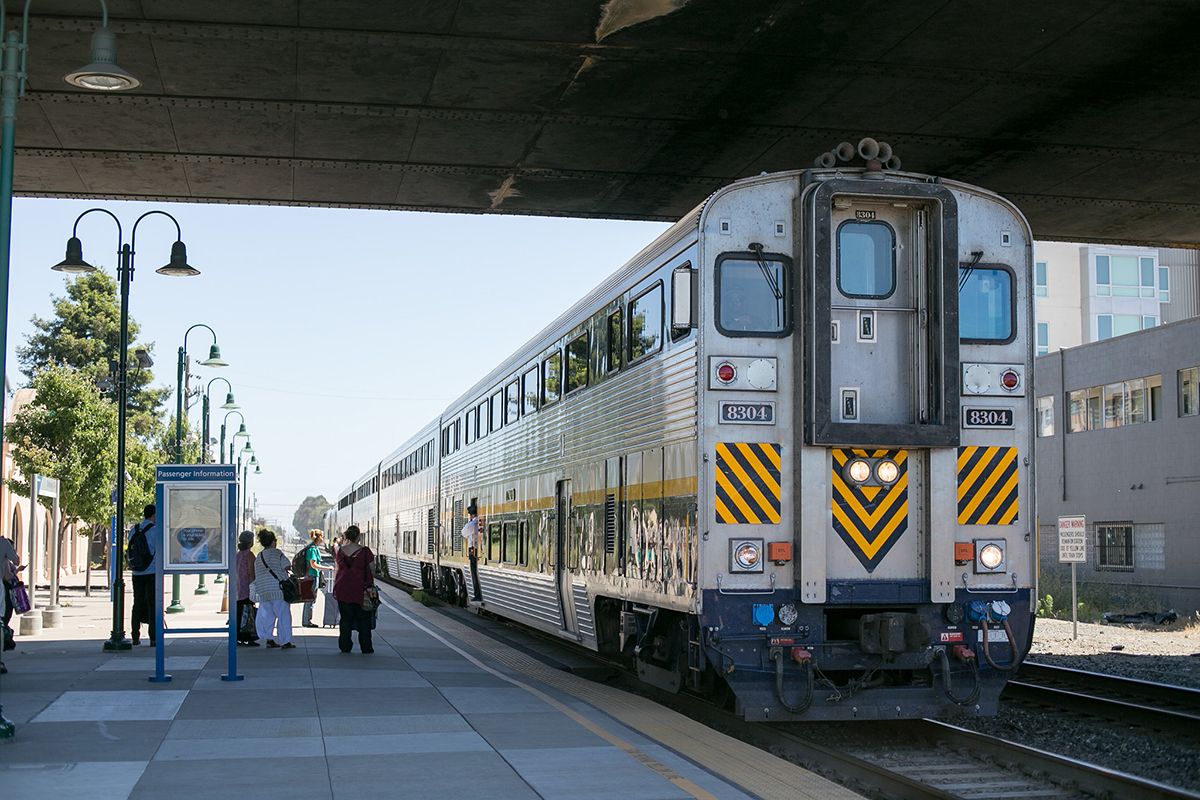 Authorities are investigating the death of a man who was struck and killed by an Amtrak train in northwest Berkeley on Tuesday morning.
He was the second person to be killed in an Amtrak train fatality in Berkeley this month. The first incident took place Oct. 4 near the railway crossing with Harrison Street, according to media reports.
On Tuesday, Amtrak said an individual who was trespassing on the track "came into contact with the train" around 9:15 a.m. near Gilman Street.
As of publication time, he had been identified only as a man in his 40s. His name has not yet been released.
The train was traveling from Auburn, California, to San Jose, Amtrak said.
"Amtrak is working with local law enforcement to investigate the incident. Train 529 resumed its journey shortly before noon," Amtrak said in a statement at 12:40 p.m.
There were no reported injuries to the 77 passengers or crew on board.
Trespassing on railroad rights-of-way is the leading cause of rail-related deaths in America, according to the Federal Railroad Administration, followed by railroad-highway grade crossing incidents, Amtrak said.
🚨
The Berkeley Scanner was the first to report this incident.
"These incidents can affect everyone involved," Amtrak said, "those who are injured or die and their families, our train crews, and our passengers. They also serve as critical reminders about the importance of obeying the law and of exercising extreme caution around railroad tracks and grade crossings."
Amtrak works with Operation Lifesaver, Inc. (OLI) to reduce train fatalities "by emphasizing the obvious dangers of being on railroad property or disregarding warnings at rail crossings."
It was the second train fatality of the month in Berkeley
The fatality earlier this month took place Oct. 4 when Amtrak train 545 was en route to Oakland from Sacramento at 5:35 p.m.
The Alameda County coroner's office identified the victim from that incident as 56-year-old Selana Williams.
In a story over the weekend, the Daily Californian said Williams, who was known as "Sissy," had been unhoused since 2018 and was a beloved member of the People's Park community.
For more information on railroad safety, visit StayOffTheTracks.org.
This story was updated after publication with several additional details.