Courts
Man gets 40 years after rape of girl next door, escape to Mexico
Berkeley police say Omar Sosa Arenal lived next to the 16-year-old girl for two years and had a "clear view to her bedroom."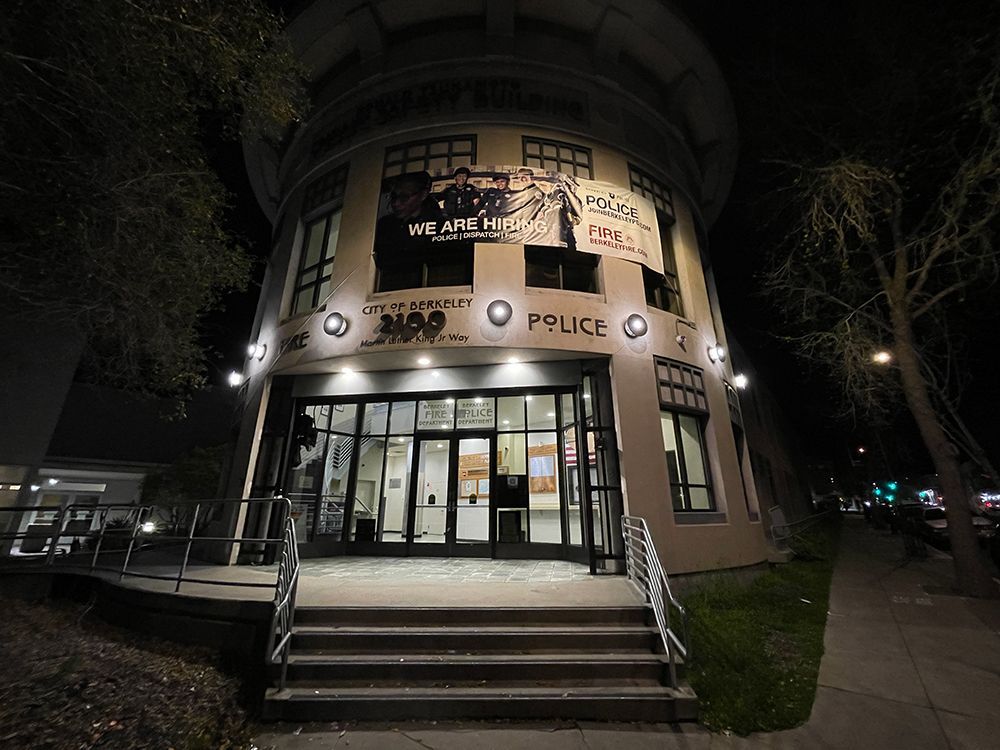 A man who sexually assaulted his teenage neighbor in Berkeley in 2010, and evaded capture in Mexico for more than a decade, was quietly convicted in an Oakland courtroom last week.
Omar Sosa Arenal, now 40, escaped the U.S. in the hours after the crime. He wasn't arrested until authorities pulled him over on a stolen motorcycle in 2021 and realized he was wanted by Interpol, a Mexican news outlet reported that year.
On Oct. 5, Arenal was convicted of six felonies as part of a plea deal that is set to see him sentenced to 40 years in prison, according to court records reviewed by The Berkeley Scanner.
Once he's released, he'll be placed on parole for up to 20 years due to the serious, violent nature of his crimes, according to a transcript from the Oct. 5 hearing.
(The Scanner was not present for the hearing but reviewed the transcript this week.)
Arenal's DNA tied him to the Berkeley sex crime case as well as the rape of a woman in Oakland and Berkeley just two months earlier, according to court records.
The teenage girl he attacked in Berkeley bit his hand when he covered her mouth, police wrote in court papers.
That left Arenal's blood all over the crime scene and in his own home next door — where his wife and their 2-year-old daughter lived, police wrote.
It was somewhat by happenstance that Arenal's DNA was in the system: Police had arrested him on suspicion of a drug offense in October 2010, in between the two sex crimes. During that arrest, they swabbed him for his DNA.
It would ultimately prove to be a lucky break.
Two years after the sex crimes, in mid-2012, the case ended up on America's Most Wanted, which helped Berkeley police investigators zero in on Arenal's location in Veracruz, Mexico.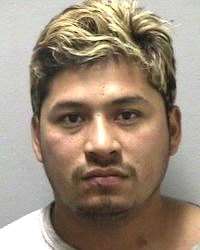 At the time, police said Arenal might have a "stud earring in his left ear and that he likes playing soccer and drinking Corona beer," NBC Bay Area reported in 2012.
But it would be many more years before he would be arrested, in mid-2021, due in part to extensive, collaborative efforts by authorities in the U.S. and Mexico.
Authorities brought Arenal back to Alameda County nearly two years ago but his case has moved slowly since then.
It was set for a preliminary hearing in August, where a judge would have reviewed key evidence to decide if the case should go to trial.
Instead, that hearing was repeatedly postponed as attorneys hammered out the recent plea deal.
A pattern of violence against women
Court records show that 2010 marked a particularly violent time for Omar Arenal, with multiple attacks on his wife, including at least one while their baby daughter looked on.
Then there was the first rape case, in September 2010, which took place in Oakland and Berkeley.
The second rape took place on a typically quiet street in Berkeley's Westbrae neighborhood shortly before Thanksgiving.
One report in Arenal's court file described four incidents of domestic violence, where he allegedly punched and strangled his wife, and smothered her with a pillow.
He once ordered her to make him orange juice and then threw oranges at her, "which splattered on the wall," according to court records.
Arenal threatened to kill his wife if she ever went to the police, authorities wrote.
On Sept. 24, 2010, police wrote that Arenal threatened a woman in Oakland while wielding a knife, and also raped and sodomized her. Then he pulled out a gun and took her to Berkeley where he sexually assaulted her again, according to police.
The woman identified Arenal in a photo lineup, police wrote, and his DNA also tied him to the crime scene.
Read more about sex crimes in Berkeley.
Two months later, on Nov. 20, 2010, Arenal crawled into his neighbor's bedroom through an unlocked window at 5:30 a.m., police wrote.
Then he sexually assaulted the 16-year-old girl, tried to strangle her and threatened to kill her, according to court papers.
Police wrote that Arenal lived next door to the girl for two years and had a "clear view to her bedroom."
During the assault, which lasted for about 40 minutes, police wrote, he told her "I love you," and said, "You don't know me."
He repeatedly asked the girl if she recognized him, according to court papers.
Berkeley police wrote that they found Arenal's blood in the girl's bedroom, from where she had bit him, and also found fresh blood around his bathroom sink.
His wife told police he was "often gone from the home in the middle of the night for no apparent reason," BPD wrote.
"Nobody can give any explanation at all for [his] sudden disappearance from Berkeley, leaving his wife and 2-year old daughter behind," police wrote shortly after the Nov. 20 attack.
Through their investigation, police determined that Arenal had made his way to Southern California, where he ate at McDonald's and gassed up his truck, according to court papers.
He also stopped at a shoe store, where he likely swapped out the sandals he was wearing when he fled Berkeley, according to BPD.
"If he was making a run for the border," one investigator wrote, it would make sense that "he would purchase sturdier shoes."
Police said Arenal also cut his hair and changed his clothes to escape notice.
Omar Arenal's arrest in Mexico
Police had various lines on Arenal over the years but he kept slipping away.
That changed around August 2021, according to E-Consulta.com Veracuz, a Mexican news outlet.
The paper credited the Ministerial Police of Veracruz with arresting Arenal and said he had been hiding out in his hometown of Cosamaloapan, in southeastern Veracuz.
The news outlet reported that police stopped Arenal on a stolen motorcycle and arrested him when he could not prove he owned it.
Read more court coverage on The Scanner.
Authorities then determined that Arenal was wanted by Interpol, the result of a BPD warrant.
Mexico then extradited Arenal to the U.S., which ultimately brought him back to Alameda County with the help of the FBI and the U.S. Marshals Service.
The case could not have been solved without the work of the Jan Bashinski DNA Laboratory in Richmond, police said.
40 years in prison, then 'a very long, substantial parole'
Arenal originally was charged with 19 felonies and entered not-guilty pleas in 2022.
In the end, due to the recent plea deal, he was convicted of six felony offenses, including sex crimes in relation to the teenage girl in Berkeley and the woman in Oakland.
On Oct. 5, he entered no-contest pleas in the case and Judge Gloria Rhynes found him guilty of the charges, according to court transcripts.
As per the plea deal, Arenal is now set to receive a 40-year sentence and will have to register as a sex offender for life, Rhynes said that day.
He will have to serve at least 85% of his sentence before being considered for parole, the judge said.
According to the court file, Rhynes noted that Arenal would then be placed on parole for 10-20 years because the sex offenses were serious and violent.
"You will be on a very long, substantial parole," she told him, with the assistance of a Spanish translator. Arenal said he understood.
The judge also noted that Arenal could be deported or excluded from the United States as a result of his convictions.
Rhynes also told Arenal that five of the six offenses were serious or violent, and therefore considered strikes, meaning that a subsequent felony conviction would see any future sentence doubled "for a term of at least 25 years to life."
The case will now go before a different judge who will review the proposed 40-year prison sentence.
If that judge rejects the terms, Arenal could withdraw his no-contest pleas and the case would proceed to a preliminary hearing.
He is scheduled to return to court for that hearing on Nov. 2.
💡
See typos or other issues with the story?
Drop a note
to The Berkeley Scanner. We want to hear from you.