Courts
Judge drops 1 charge of 5 in Oakland police misconduct case
Judge Scott Patton said the DA's office failed to establish corrupt intent on Phong Tran's part in relation to an attempted bribery charge.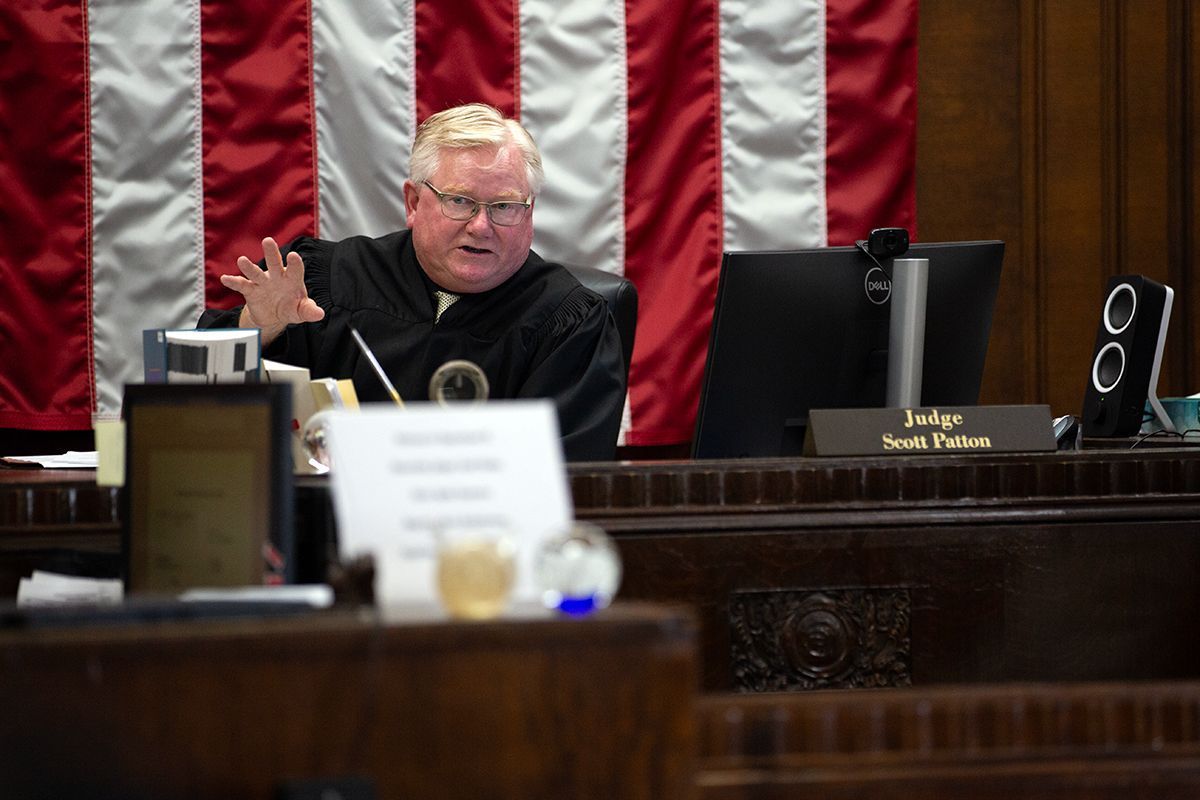 An Alameda County judge has dismissed one of five felony counts against OPD Detective Phong Tran, citing insufficient legal grounds for attempted bribery allegations related to a murder case from 2011.
The prosecution says Tran pressured a witness to change her story by offering to help her son out of a legal jam. The woman said she felt uncomfortable as a result.
The defense said Tran was just doing his job, investigating a fatal shooting in Oakland, where witnesses aren't always forthcoming.
"Where's the corrupt intent?" Judge Scott Patton asked the prosecution Friday morning. "He's trying to solve a murder."
Patton said the DA's office failed to establish corrupt intent, which is a requisite element of the attempted bribery charge.
"If that was enough," the judge said of the woman's discomfort, "we would have these kinds of charges against police officers in almost every homicide investigation."
In April, Alameda County DA Pamela Price charged Tran with two counts of perjury in relation to one of his old cases, the fatal shooting of Charles Butler Jr. in 2011.
The DA's office says Tran lied on the stand, bribed the key witness and tried to bribe a second woman in his efforts to suborn perjury.
Two men were convicted but both were later freed, their sentences vacated, after the star witness, Aisha Weber, recanted.
Read more about Pamela Price on The Scanner.
Weber now claims Tran paid her to testify and told her what to say, although her story has changed repeatedly over the years.
The perjury charges Tran is facing relate to his testimony about how he met Weber and money she says he gave her.
Tran's attorney, Andrew Ganz of Rains Lucia Stern St. Phalle & Silver, has said there is "no basis" for the charges and that Tran is "eagerly seeking to clear his name."
In June, Tran was held to answer on the five charges Price filed against him.
Ganz then appealed that ruling, challenging the legal basis for the charges as the case moves toward trial.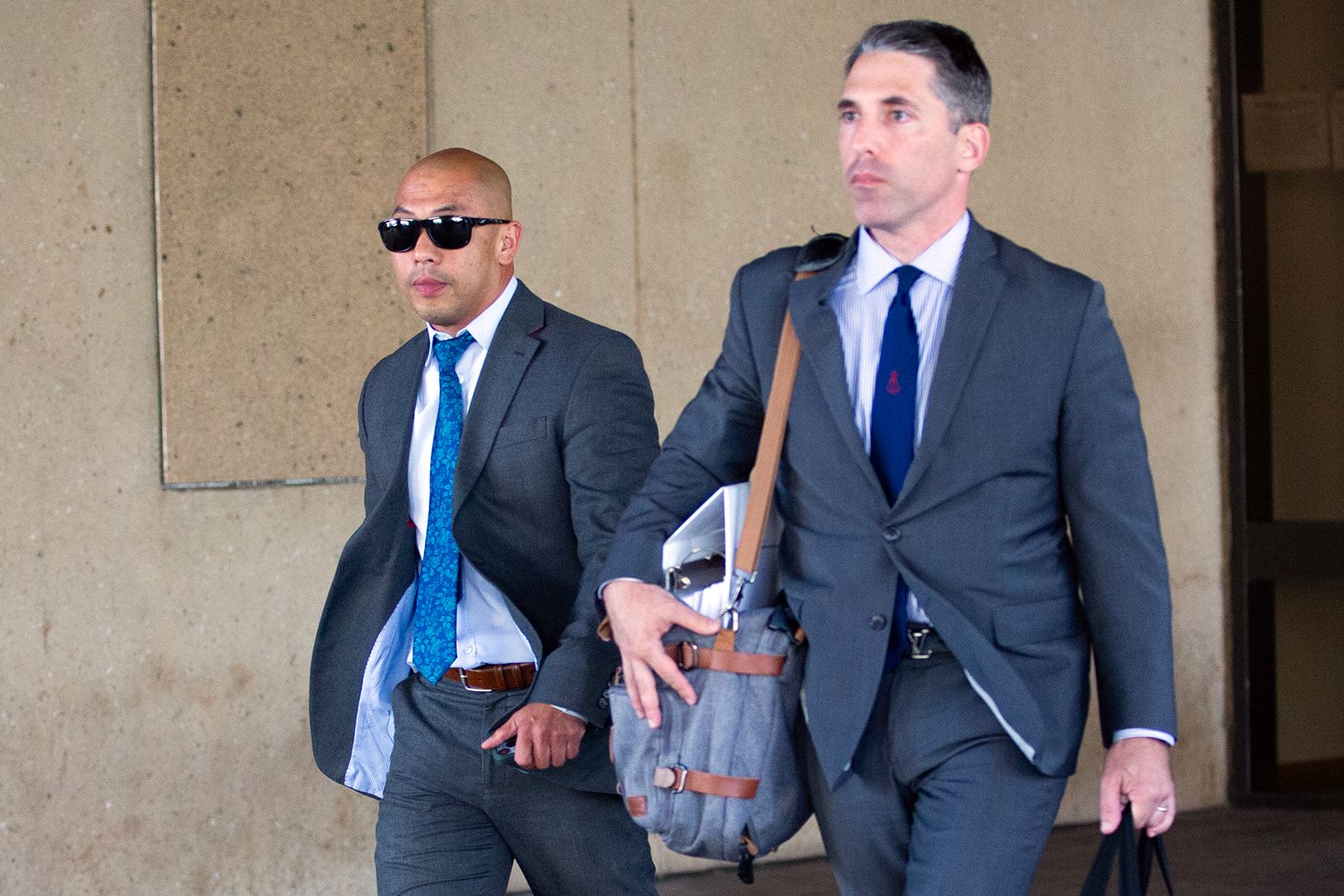 Phong Tran case should go before a jury, judge says
While defense motions seeking to have charges dropped after the prelim are common, it is relatively rare that they prevail — particularly on insufficient evidence grounds, experts say.
On Friday morning, Judge Patton heard arguments on the matter from defense attorney Ganz and prosecutor Zachary Linowitz of the Alameda County DA's office.
The count Patton dismissed involved allegations regarding the attempted bribery of witness Theresa Anderson Downs.
Downs has testified that a man ran in front of her car around the time of the killing but says she never saw his face.
After the fatal shooting, Tran interviewed her about the case and showed her some photographs.
She said Tran also brought up her son, who was in jail at the time, and said he could help him if she could ID the man she'd seen.
Downs said she felt pressured to identify the man because of Phong Tran's persistence. But she never did.
Linowitz said courts often need to rely on circumstantial evidence of corrupt intent when it comes to police misconduct.
He also argued that the Downs allegations were "strikingly similar" to what happened with Weber, who says she was paid for her story.
The judge strongly disagreed.
"There's no exchange of money," Patton said. "It's not the same thing."
In his motion, Ganz also asked for the dismissal of other charges in the case.
Patton denied the request, saying there was enough evidence to take those allegations to a jury.
Earlier this year, the Alameda County DA's office said the veteran homicide detective could face up to six years and eight months in prison if he is convicted.
(That calculation does not take into account the charge dropped Friday.)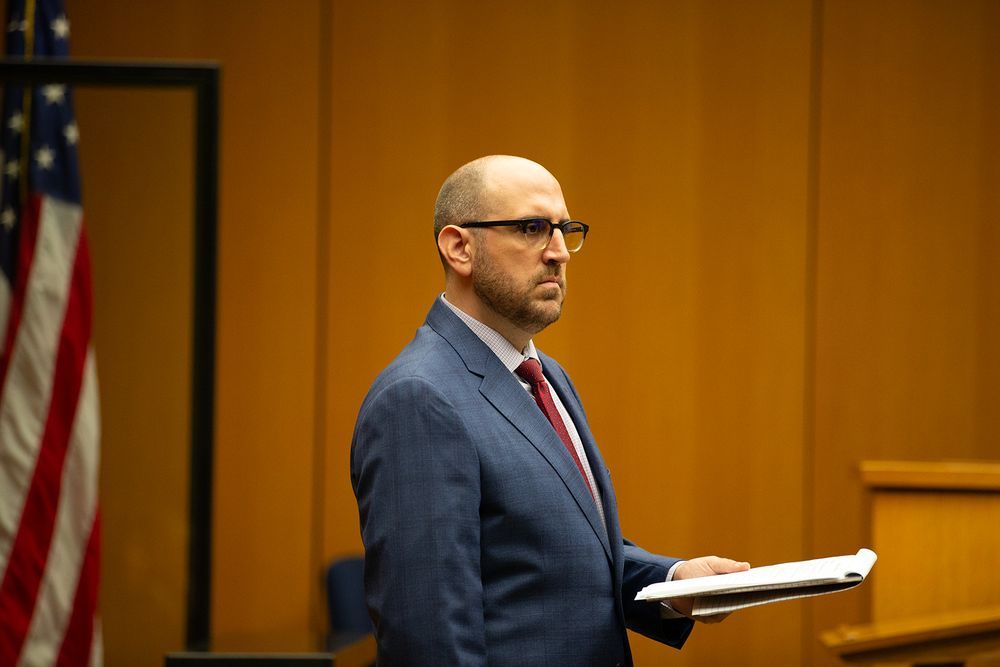 Judge: Koltuniak affidavit "mischaracterized" testimony
In court Friday morning, Judge Patton also addressed concerns raised by the defense last month in relation to a warrant in the case from June.
Patton said that a new inspector in the DA's office, Andrew Koltuniak, had included a "blatant falsehood" in his affidavit for the warrant.
In the warrant, Koltuniak referenced court testimony and placed it in quotation marks even though it was not a direct quote. As a result, the judge said, Koltuniak had "mischaracterized the testimony of Mr. Tran during the trial."
"He didn't help to clarify it," Patton said. "He just made it more incriminating."
Koltuniak, the lead inspector on the Tran case, was a longtime defense investigator in the San Francisco public defender's office who was later hired by since-recalled SF DA Chesa Boudin.
DA Pamela Price enlisted Koltuniak early this year as part of her Public Accountability Unit, a new team focused on police misconduct investigations and other types of official misconduct.
On Friday, Patton said he did not think Koltuniak's error had been "malicious" and chalked it up to the fact that he was "not particularly seasoned."
The judge ordered the misleading language removed but said the warrant could stand without it.
He also had strong words for Linowitz who, along with Koltuniak, is part of the Public Accountability Unit.
"You're charging this man with perjury," Patton told Linowitz. "It would seem to me that you would want to make sure that everything was perfect."
Ganz, the defense attorney, has now asked the court for a confidential review of Koltuniak's personnel file to determine whether there has been any evidence of a pattern of bias in his work.
On Friday, Patton granted the request for that review in the next few weeks.
In his remarks, the judge noted that the "most incriminating information" in the warrant had come from Aisha Weber, who herself admitted to perjury twice and has continued to add new details to her account, including on the stand this year.
Patton also said Tran's testimony during the murder case, on the subject of how he met Weber, had been "misleading."
Weber and Tran originally met in June 2011 after Weber was shot.
The judge said he could not understand how their pre-existing relationship had never once come up on the stand. He said that could have influenced the jury.
Tran, who is out of custody, is set to return to court in November as the case now moves toward trial.
Source protection is of the utmost importance to The Scanner. If you have insights about the Alameda County DA's office, we want to hear from you.
Contact The Scanner
through our tips form or on Signal: 510-459-8325.