Arrests
Berkeley police: Man tried to carjack Hope Center worker
LeSean Washington punched the woman, pulled her out of her car and then got into the vehicle himself, Berkeley police said.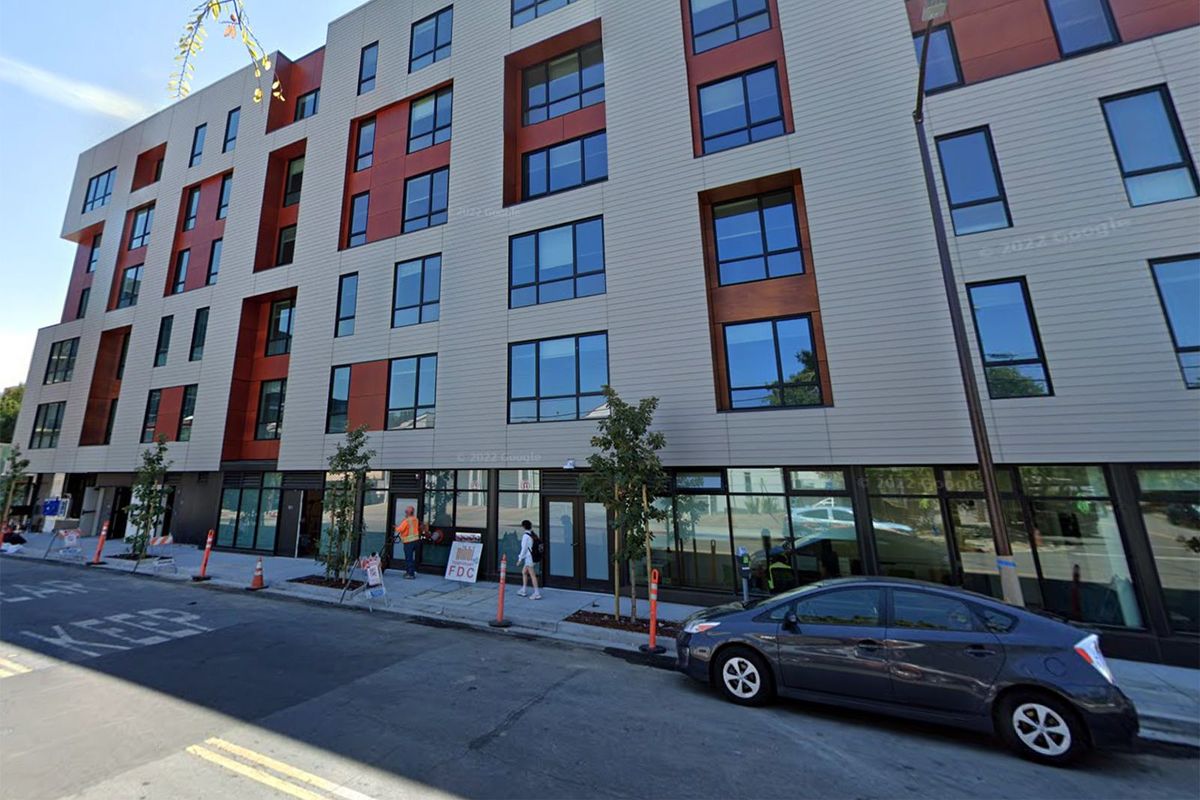 Police arrested a man Thursday night after he tried to carjack a Hope Center worker in her vehicle in downtown Berkeley, authorities report.
The man punched the woman, pulled her out of her car and then got into the vehicle himself, Berkeley police said.
Arriving officers had to fight to control the man and take him into custody, police said.
The incident began around 9:30 p.m. when staff at the Hope Center, at 2012 Berkeley Way in downtown Berkeley, called police to ask for a mental health evaluation for a man inside.
The Hope Center program, which opened last year, includes supportive housing as well as shelter beds and transitional housing beds.
Police determined that the man did not meet the criteria for an involuntary psychiatric hold and then released him, authorities said.
That's when he ran across the street and confronted the woman in her vehicle, according to BPD.
Police called for emergency backup at 10 p.m. to help get the scene under control, BPD said.
A reader told The Scanner he saw six or seven police cruisers racing up University Avenue to Berkeley Way with their lights and sirens on at that time.
Officers ultimately arrested the man, who is in his late 20s, in connection with the disturbance.
Injuries to those involved were limited to abrasions, police said.
The man's name was not available as of publication time because he had not been booked.
This story will be updated when additional details become available.
Robberies in Berkeley are up 19%
Robberies in Berkeley are up 19% this year compared to the same period last year, according to the latest BPD data.
There have been more than 280 robberies in Berkeley so far this year.
Read more about robberies in Berkeley.
Carjacking reports, which are a subset of robberies, are also up.
There have been at least 28 other carjacking reports in Berkeley this year compared to the historic average of 14 annually in total.
Last year at this time, there had been 12 carjackings, according to BPD data.
Update, 2:05 p.m. The arrested man has been identified as 28-year-old LeSean Washington, according to jail logs. He was arrested on suspicion of carjacking and obstruction.
Washington remains in custody at Santa Rita Jail as of Friday afternoon with a bail of $105,000.
He is scheduled for arraignment Tuesday at Wiley Manuel Courthouse, according to jail records.
🚨
A reader asked us about this incident, which resulted in this report. Have questions about crime in Berkeley? Alert The Berkeley Scanner.