Community
Berkeley States Coffee closes, Lavender Bakery steps in
"I think a lot of people did a lot of reflection during COVID," States Coffee owner Keith Gehrke told us. "That's what we did."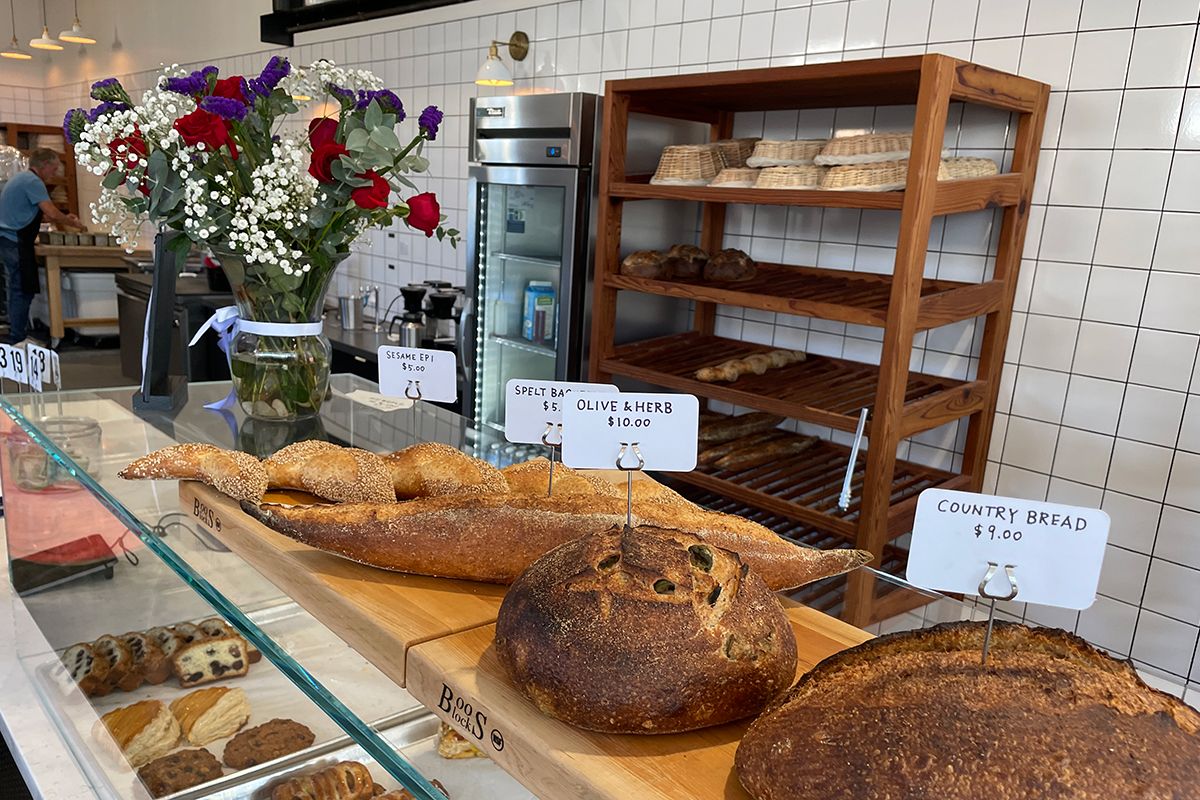 States Coffee abruptly closed its Berkeley shop in mid-September, leaving community members wondering what might have happened.
The closure prompted questions from avid fans who had come to love States' in-house coffee and bread.
"They recently had that accident and then permanently closed," a local resident observed last week on Twitter. "They were always packed!"
The Scanner wrote about States earlier this year when a woman crashed into the building, likely due to a medical issue.
But that was not a factor in the closure, States Coffee owner Keith Gehrke told The Scanner last week.
What happened to States will likely be familiar to anyone who has attempted to launch and grow a small business — and then run into unexpected hurdles.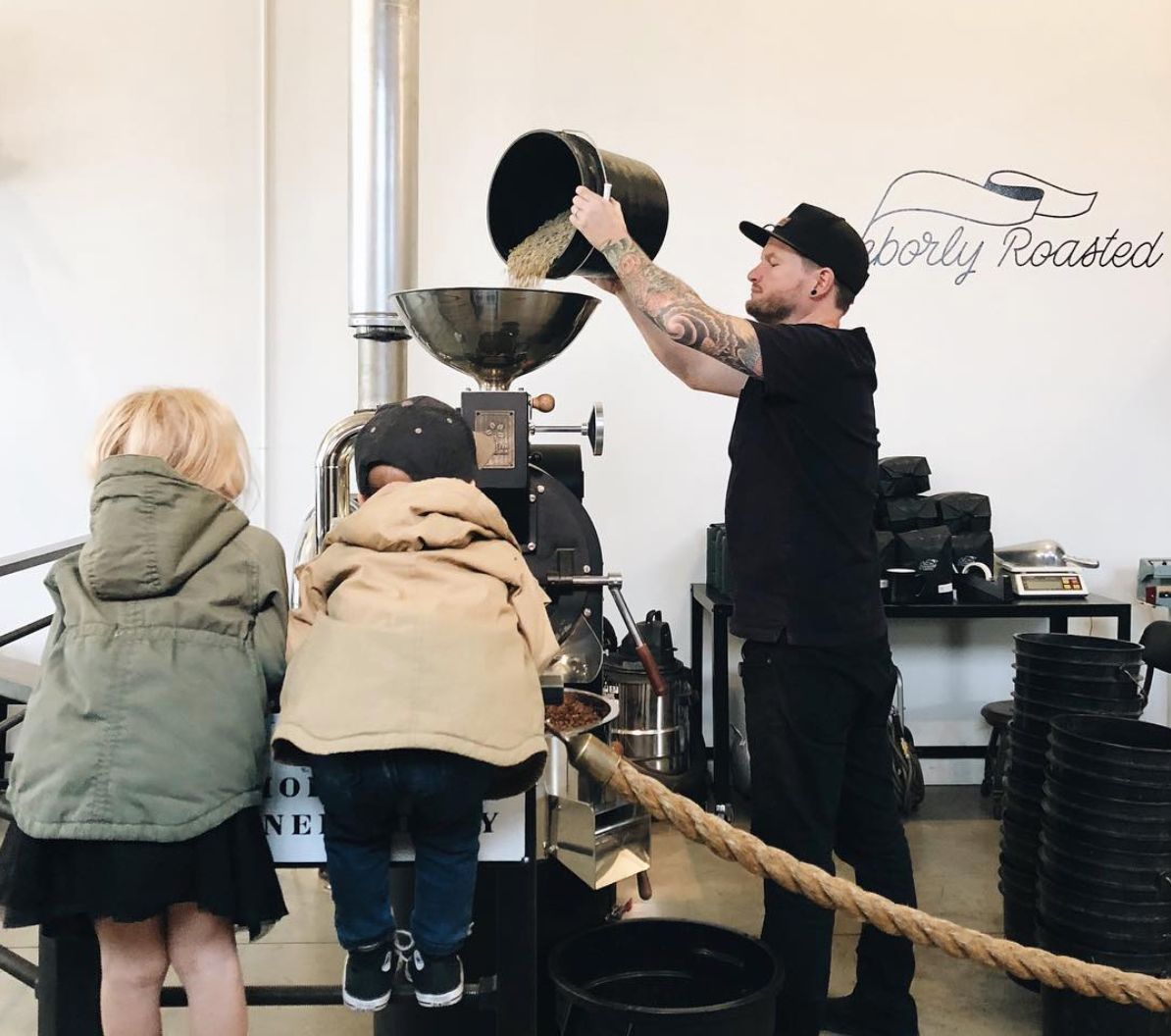 In a nutshell, Gehrke said he and a friend, Brett Benzer, decided several years ago to expand into Berkeley and Oakland from their independent coffee and bread shops in Martinez and Benicia.
They would combine their brands — Gehrke's States Coffee and Benzer's Farm & Flour — and operate out of a bakery on San Pablo Avenue that would serve all of their branches as they grew.
Their plan was to rebrand the business as States Coffee x Bread with locations in Martinez, Benicia, Berkeley and Oakland (taking over the old Subrosa Coffee spots in North Oakland on 40th Street and on MLK) — and then add new branches as the business grew.
Gehrke and Benzer chose to build their anchor bakery in Berkeley at 2101 San Pablo Ave. in what used to be Country Cheese, a community institution that closed in 2019 after 50 years in business.
The pair completely rebuilt the space as a bakery and opened in 2021 — as the ongoing COVID pandemic continued to reshape how we all lived our lives.
Gehrke said that, while the bakery was successful, it ultimately proved to be unsustainable as he and Benzer moved in different directions.
As the pandemic wore on, Gehrke ended up home-schooling his sons, now ages 9 and 11, as a full-time stay-at-home dad, and Benzer moved out of the area.
"I think a lot of people did a lot of reflection during COVID," Gehrke said. "That's what we did."
That meant the business partners could not be as present in Berkeley as they had envisioned they would be to support the shop and staff in the way they planned.
"A life change," Gehrke added, "it changes the business dynamics as far as what we can and can't do together."
Their original plans included a delivery van and new locations, including two that had preliminary deals in place, Gehrke said.
But the partners — who remain good friends — ultimately realized that vision was not realistic.
"We were on a growth plan and trajectory because that's what we thought we wanted to do at that time," Gehrke said. "But we can't sustain a bakery. We're no longer going to grow. We don't want to do that anymore."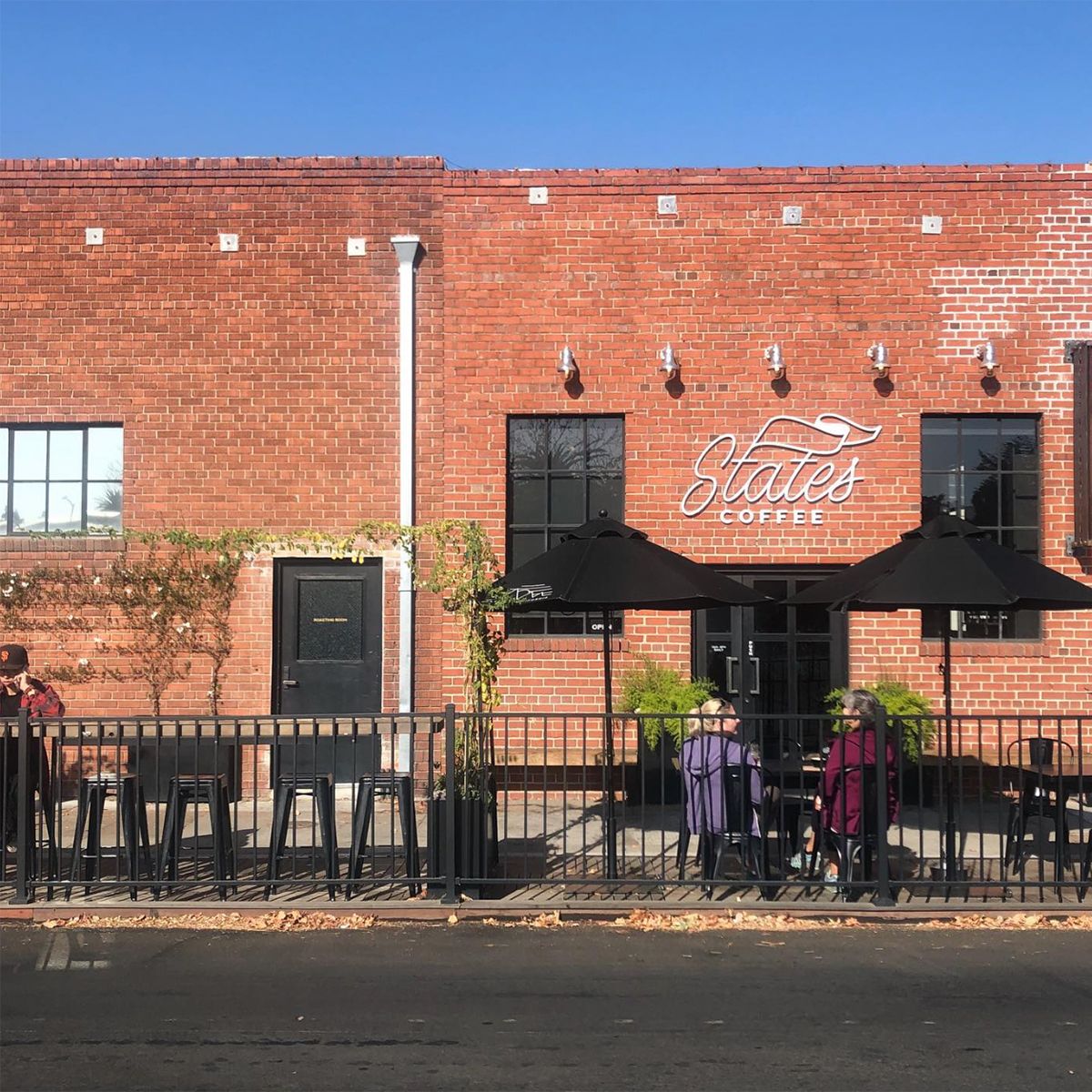 Make no mistake, however: Gehrke is just as committed to coffee as he ever was.
Gehrke has been involved with specialty coffee for two decades, beginning when he was just 19. He began as a barista but it wasn't long before he was a roaster.
Over the years, he invented a revolutionary stainless steel coffee brewing filter called the Able Kone and co-founded powerhouse Portland coffee roaster Coava.
Armed only with his high school degree, he let his passion for coffee and design lead him on his path.
"Coffee roasting is math and art all in one," he said. "I found my dream job. Coffee really just was it for me."
Gehrke's original States Coffee location in Martinez, which he opened in 2015, is still very much in business in what was once the historic downtown post office. He's also operating States Coffee shops in Benicia and on 40th Street in Oakland.
For pastries, he is now partnering with farmers market favorite Starter Bakery, which is headquartered in Berkeley.
Gehrke, now 39, said all of the recent changes had been bittersweet.
"I really loved what we did to the former Country Cheese spot. We gave it new life," he said. "I think it looks beautiful. And, as far as the community, everybody that I ever served coffee there was very sweet. They received us with open arms. They loved our product and they loved our staff."
"We don't need a bakery," he added. "That's it."
States' last day in business in Berkeley was Sept. 21.
Lavender bakery has now opened on San Pablo Ave.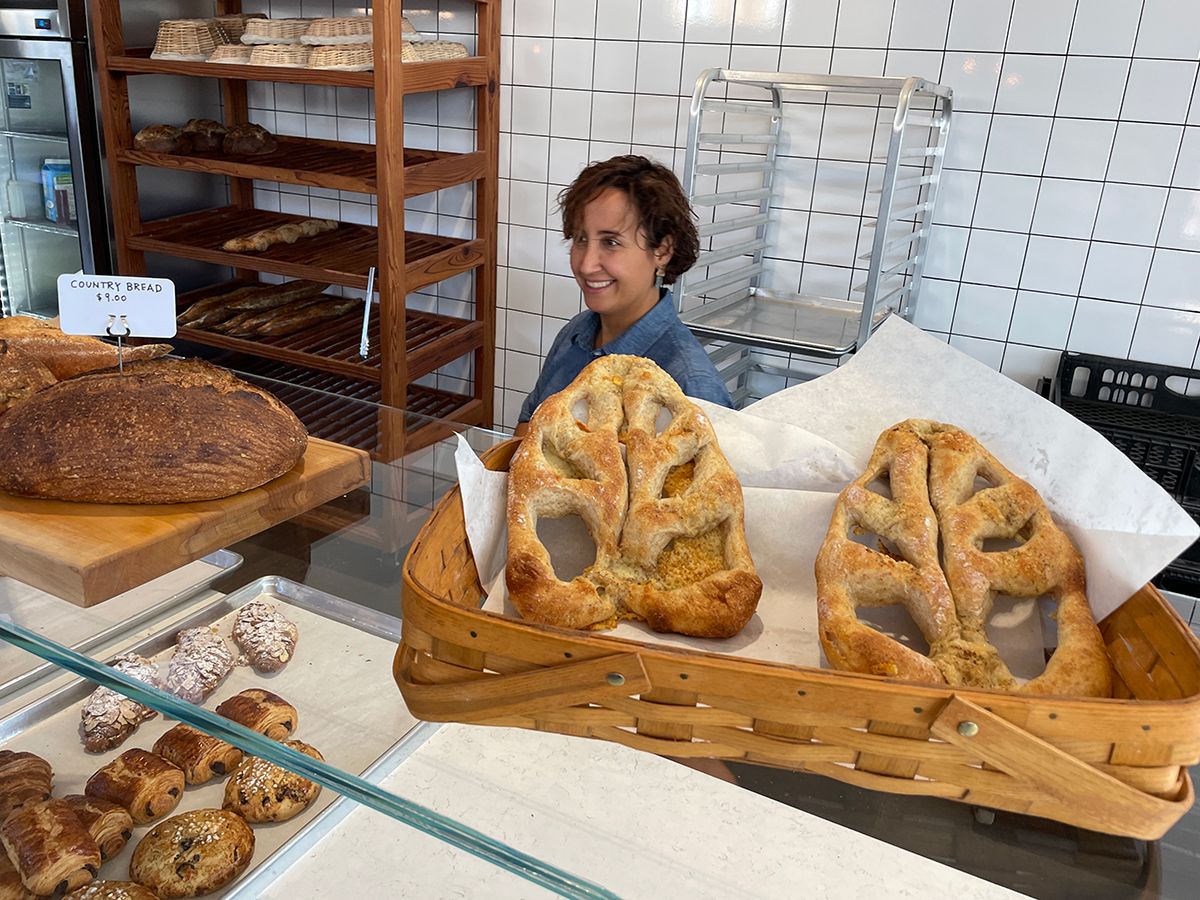 Gehrke said it took some time to find the right people to take over the bakery space at San Pablo and Addison Street in West Berkeley.
But States ultimately found them in the team behind North Berkeley's Lavender Bakery & Cafe, which opened at 1820 Solano Ave. in 2018.
Lavender's original location on Solano Avenue will remain open.
But the bakery has now expanded into 2101 San Pablo and plans to offer the same bread States used to make, at least to start.
"They're big fans of the space, the staff, the bread," Gehrke said last week. "Brett is there today showing them how to use the oven."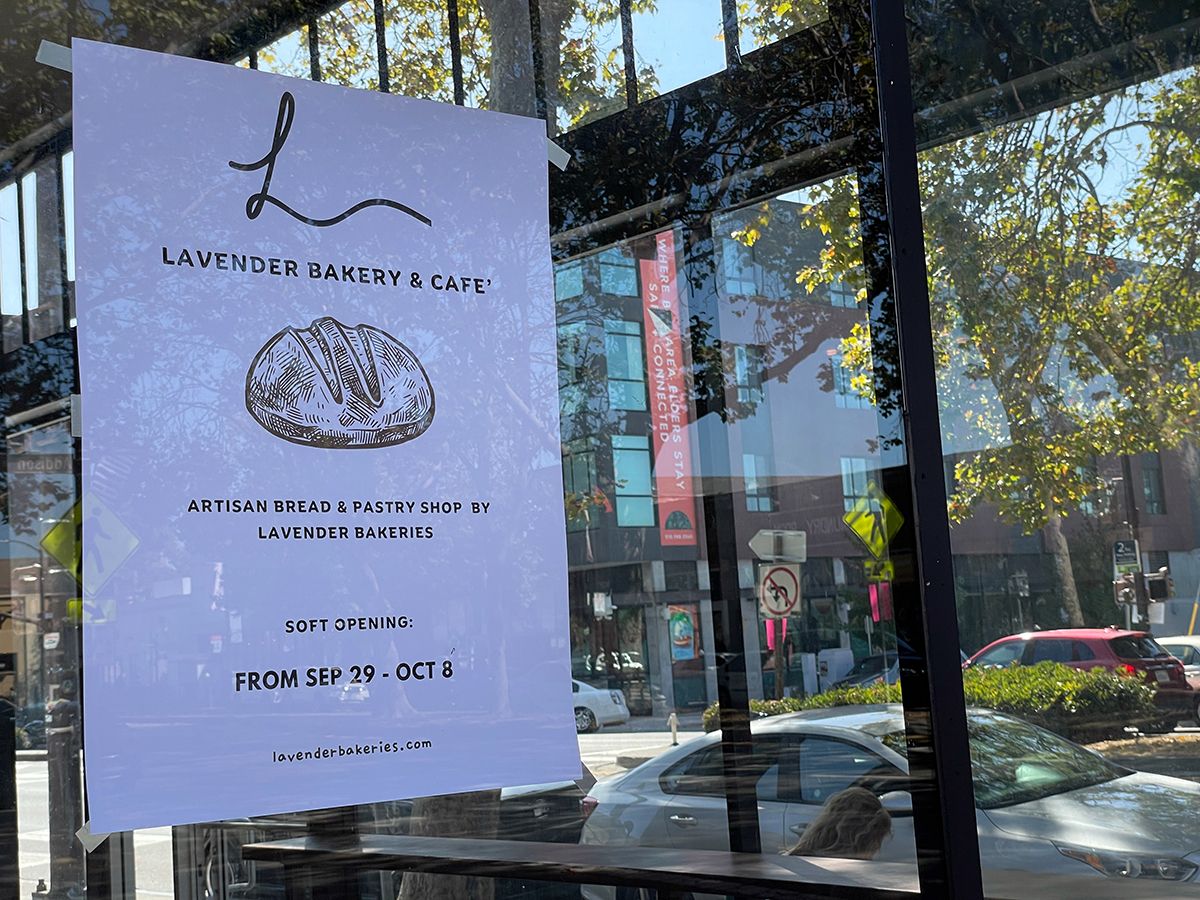 Lavender, which opened Friday on San Pablo, is now in soft-opening mode through Sunday, Oct. 8.
For now, the shop will be open from 8 a.m. to 3 p.m., said Hanieh Sadeghi, whose husband Ali owns the business.
She said they had been drawn to the space, its approach to bread baking, and its proximity to the Solano Avenue shop, which will make for an easy commute.
Workers at the store Sunday said there had been "almost 100% staff retention" from the States operation, including the baker.
Expect mostly sourdough breads in a rustic style with daily specials that could include olive and herb, polenta sunflower, seeded rye, cinnamon raisin, spelt baguettes and sesame epi.
For now, the pastries are coming from Lavender, but that may change.
And the shop's coffee offerings are also still being determined, with several frontrunners now under consideration.
(It won't be States Coffee, however: Gehrke does not sell his beans online or wholesale.)
Lavender workers at the store Sunday said they'd already begun to see regulars show up.
"They're excited about it," one staffer said.
Gehrke said he was still coming to terms with all the changes but was happy to see the shop in such good hands.
"It's sad that we're not there anymore. People are gonna miss us," he said. "But Lavender lives on. I wish them the best."
Learn more about States Coffee and Lavender Bakery & Cafe on their websites.
Editor's Note: The Berkeley Scanner is focused on public safety in Berkeley and Alameda County, but we have come to know States over the years through our longtime Berkeley coverage and a deep love for specialty coffee. Part of our mission involves following important stories through to the end and building relationships with the people and institutions we cover. Reader inquiries also play an important role in our coverage choices.
All that to say: When readers who had seen our coverage of the car crash at States asked us to dig into the fate of the coffee shop, we couldn't say no.
💡
The Berkeley Scanner is 100% member-supported. That means no ads, no spam and no distractions. Help ensure timely, accurate public safety news for Berkeley by
signing up now
.