Arrests
UPDATE: 2 arrested in North Berkeley after helicopter search
Police said one of the men turned out to have a Berkeley robbery warrant and that officers found at least one firearm in the car, which was stolen.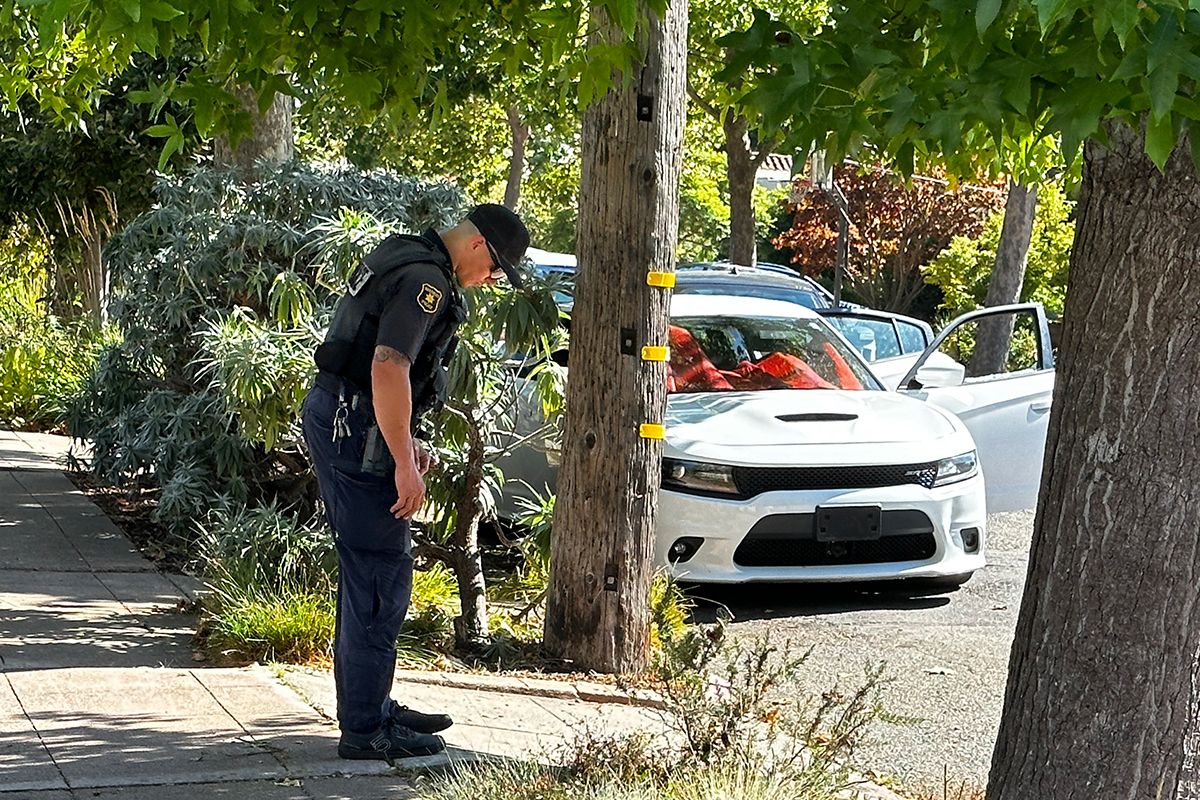 Update, Aug. 30: The men arrested in Berkeley after a helicopter search Tuesday afternoon had just robbed two women in Oakland, including one who was 95, authorities report.
That robbery took place just after 2 p.m. in the 600 block of Oakland Avenue, the Oakland Police Department said, not far from the Morcom Rose Garden.
The women, ages 73 and 95, had just gotten out of their vehicle when a stranger approached them and took their belongings.
"As this occurred, a struggle ensued, causing both victims to fall to the ground," OPD said. The man who robbed them got into an awaiting vehicle and fled.
OPD was able to find the getaway car and asked the California Highway Patrol for help to stop it.
The driver ended up in the 900 block of Fresno Avenue where he and a passenger were arrested by Berkeley police.
Police identified the arrested men as Jordan Gaines, 19, and Tyler Magee, 21, according to jail records online.
Both were arrested in connection with the stolen car and loaded firearm. Gaines also was arrested on suspicion of a Berkeley robbery earlier this summer.
Magee is being held on $100,000 bail and Gaines on $610,000 bail.
OPD said the case remains an active investigation and asks anyone with information to call the OPD Robbery Section at 510-238-3326.
Update, 6:10 p.m. Police have shared several new details about arrests in North Berkeley that drew helicopters to the neighborhood Tuesday afternoon.
Berkeley police say the incident began with a robbery in Oakland that involved a car that had been stolen from San Jose.
After the Oakland robbery, the California Highway Patrol spotted the suspects and tried to stop them, police said.
When the pair failed to yield to the CHP, police helicopters began following their car, authorities said.
The car ultimately ended up on Fresno Avenue in North Berkeley and two people were arrested.
One of them turned out to have a warrant from a Berkeley robbery and police recovered at least one firearm in the stolen car, authorities said.
TBS will share more information when it is available.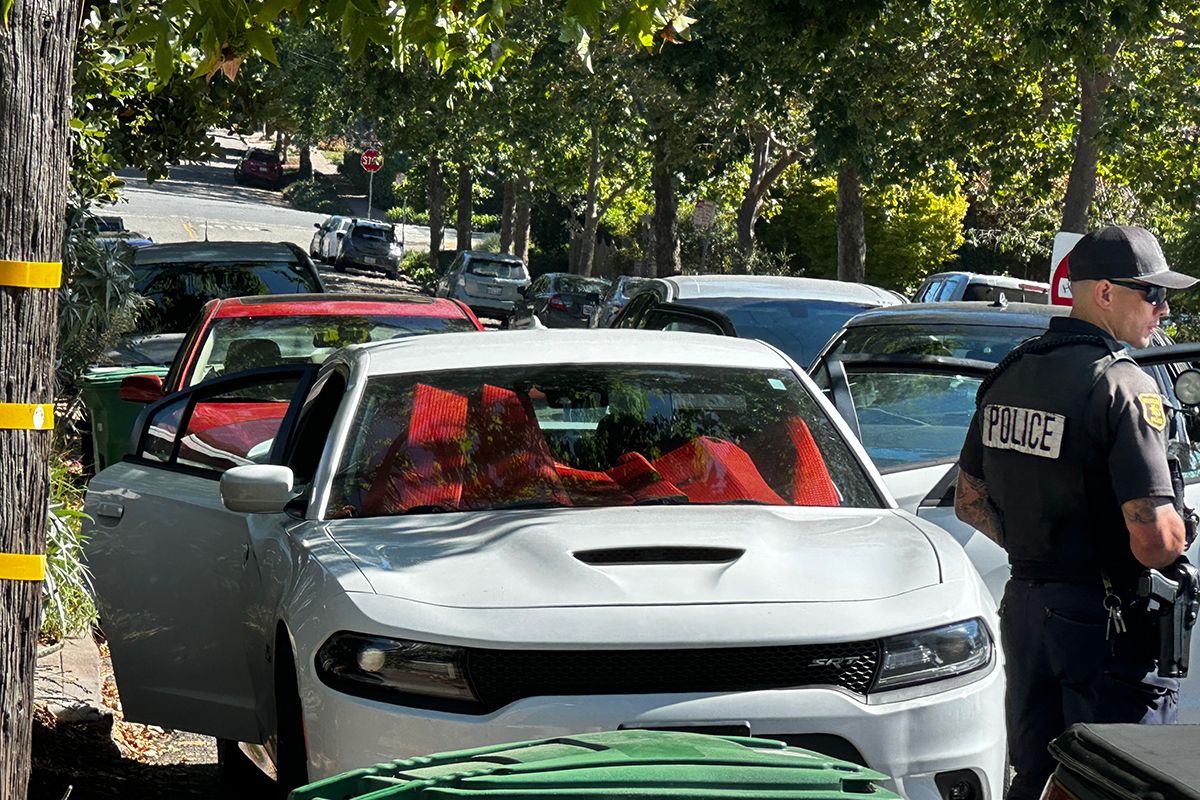 Original story: Officers arrested two people in North Berkeley on Tuesday afternoon in connection with a robbery outside the city, police report.
Officer Jessica Perry, Berkeley police spokeswoman, said limited details were available as of 4:30 p.m. because officers were still at the scene.
One BPD officer sustained a cut to the hand during the arrests, which took place on Fresno Avenue between Monterey and Marin avenues in North Berkeley.
Oakland police officers were also at the scene.
Community members began asking The Scanner about a police helicopter hovering over North Berkeley and officers in the area shortly after 3 p.m.
One person said two helicopters were circling for at least 15 minutes.
It was not immediately clear whether the involved helicopters belonged to OPD or the Alameda County sheriff's office, or both, but The Scanner has asked the agencies for clarification.
The arrested individuals appeared to be two young men who were driving a white car, according to a community member at the scene.
On Tuesday morning, there was also helicopter activity near Berkeley in North Oakland in connection with a bomb threat at an Oakland school, OPD reported earlier in the day.
BUSD said the incident Tuesday morning posed no threat to Berkeley schools, although they did hold recess indoors and alert parents out of an abundance of caution.
This story will be updated when more information is available.
💡
The Berkeley Scanner is 100% member-supported. That means no ads, no spam and no distractions. Help ensure timely, accurate public safety news for Berkeley by
signing up now
.