Traffic safety
UPDATE: Berkeley's Fournée bakery will be open Wednesday
"The main thing is that everybody's OK and nobody was hurt," said Fournée owner Frank Sally.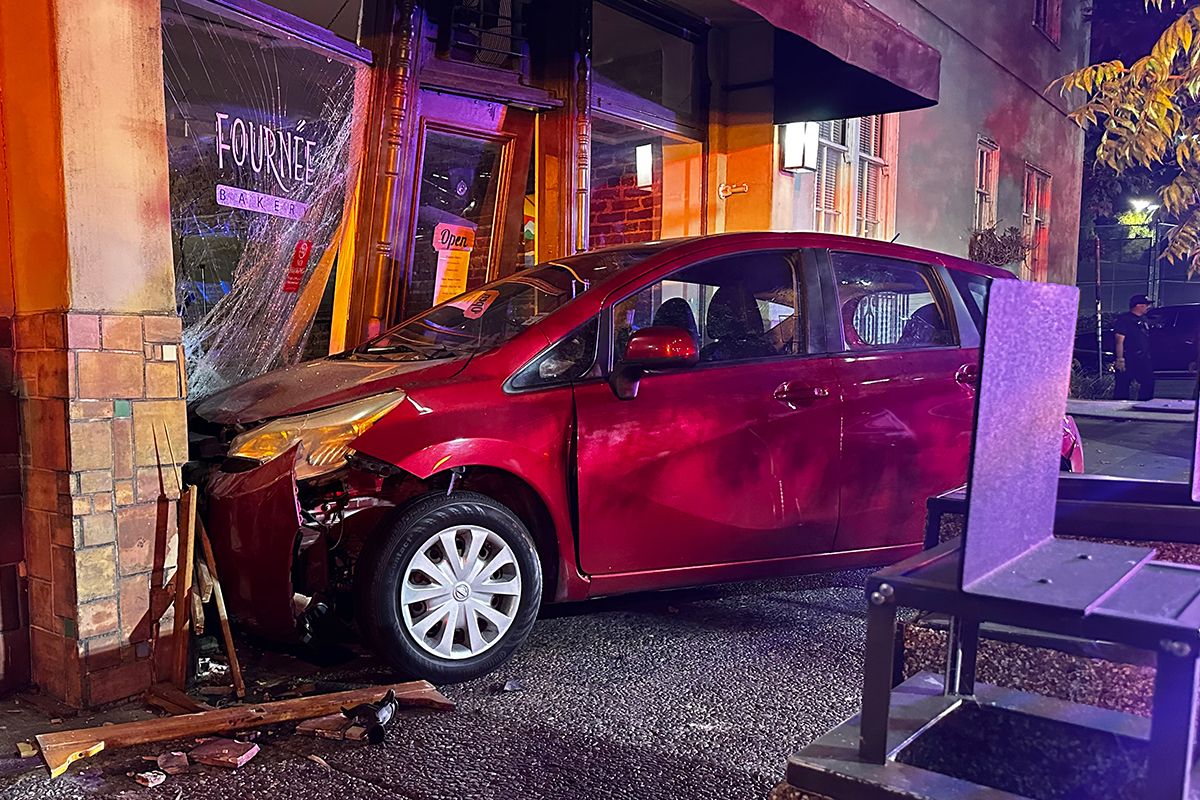 Update, Aug. 8: Good news from Berkeley's Fournée bakery, which was damaged earlier this week in a car crash.
The business is slated to be open Wednesday at 8 a.m., in line with normal operating hours.
Owner Frank Sally said many people had stopped by already to offer support, even though the business was closed Tuesday.
"It was an accident, a weird accident," he said. "The main thing is that everybody's OK and nobody was hurt."
Pending permanent repairs, the damaged area has been reinforced and boarded up, Sally said.
Fournée bakery is located at 2912 Domingo Ave. in Berkeley and, for now, is open five days a week (closed Mondays and Tuesdays).
Original story: A driver struck Fournée bakery in Berkeley's Claremont neighborhood Monday night.
There were no injuries and the damage appears only "cosmetic," Berkeley police said.
The crash, at 2912 Domingo Ave., happened just after 8:50 p.m., BPD said in response to a Scanner inquiry.
The driver, a woman in her late 50s, "got confused" and accidentally hit the accelerator instead of the brakes, police said.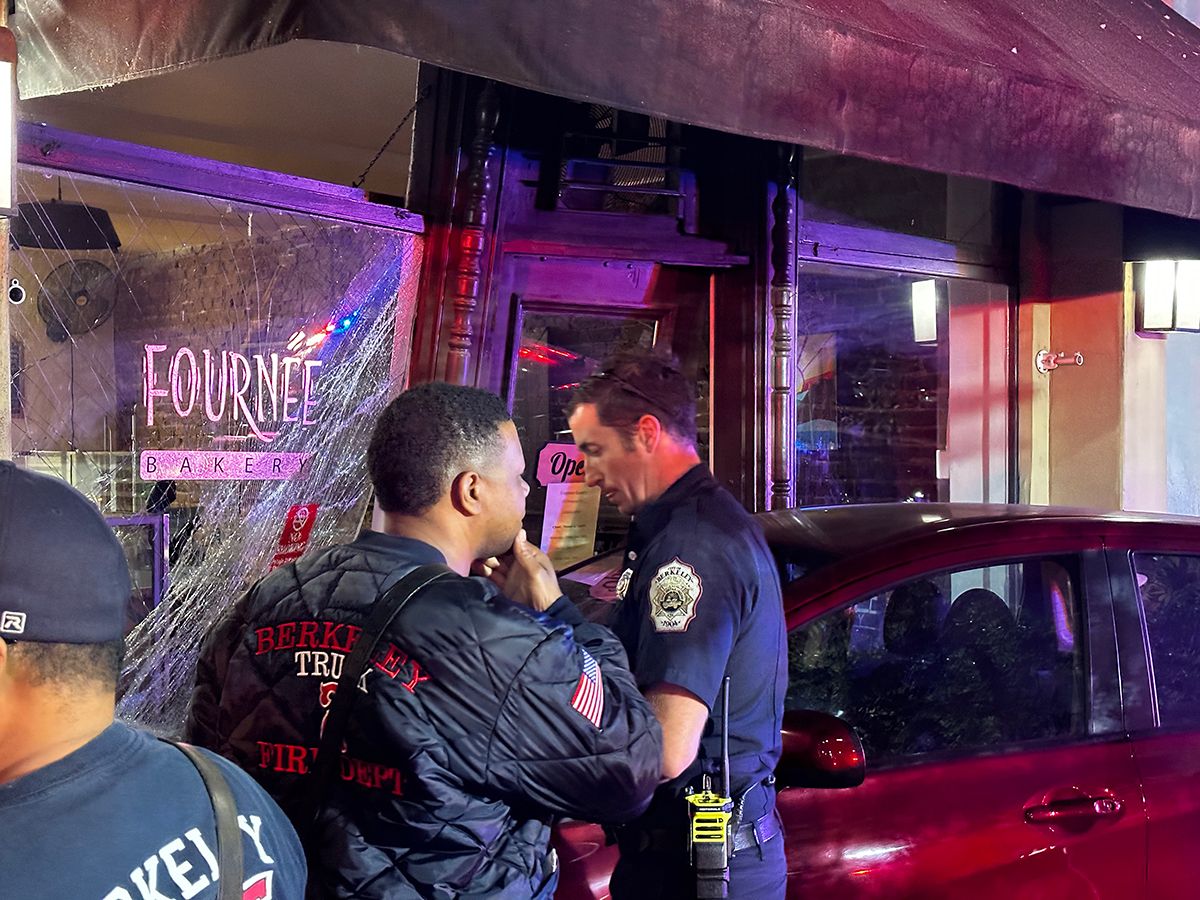 The driver remained at the scene and cooperated with the investigation.
"She took out a meter, a bench and then part of the storefront," said local photographer Ariel Nava, who was in the area and responded to document the scene.
Several people witnessed the collision, he said.
Police called for a tow truck to remove the car from the sidewalk.
Read more about traffic safety in Berkeley.
The crash shattered the front window and door of the popular French bakery, police said.
As per its listed operating hours, the bakery is closed Mondays and Tuesdays and was closed at the time of the crash.
The Scanner is attempting to reach Fournée to find out about reopening plans and any other updates.
Authorities do not believe drugs or alcohol were factors in the crash.
This story will be updated if additional information becomes available.
🚨
A reader asked us about this incident, which resulted in this report. Have questions about crime and safety in Berkeley? Alert The Berkeley Scanner.