Courts
Berkeley man, 23, found guilty of human trafficking, pimping
A woman who helped the man with his prostitution operation was found guilty of pandering and is set to be placed on probation for two years.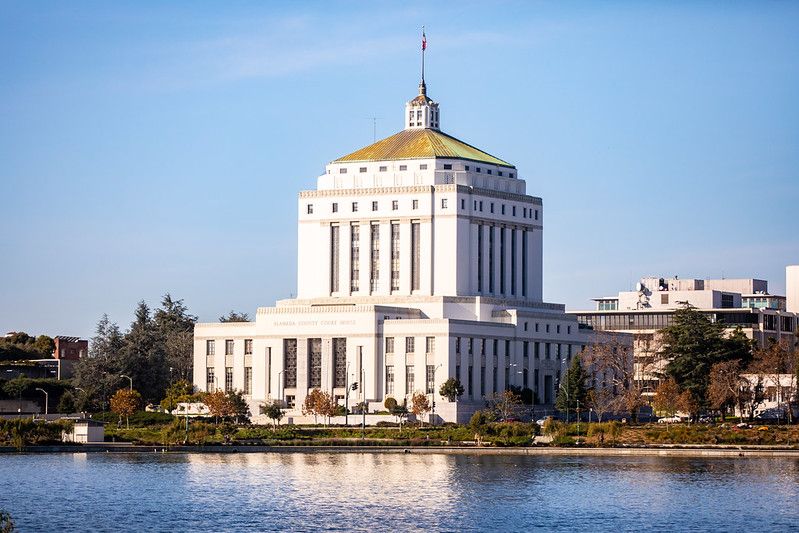 A Berkeley man was found guilty Tuesday in Alameda County Superior Court of the human trafficking of a 17-year-old girl last year and the pimping of a young woman in her 20s.
The terms of the plea deal, which still must be approved by a judge next month, would send the man to prison on a sentence of nine years and four months.
A woman who helped the man with his prostitution operation was found guilty of pandering and is set to be placed on probation for two years.
Attorneys struck the deal Tuesday morning after hours of negotiation in recent weeks.
The case had been set for the preliminary hearing — a mini-trial where key evidence is presented to a judge — when attorneys announced the deal after meeting for more than an hour Tuesday morning.
Chemon Parks and Kimora Ashby, now both 23, were living in Berkeley when they were arrested last year and charged with pimping and pandering as well as the human trafficking of a woman and a teenage girl.
Ashby's attorney, Miki Tal, said her client was a longtime survivor of human trafficking and domestic violence. She went to Berkeley High and now wants to focus on raising her children.
"Her hope is just to move on with her life," Tal said after Tuesday's hearing. "This is the best result for her."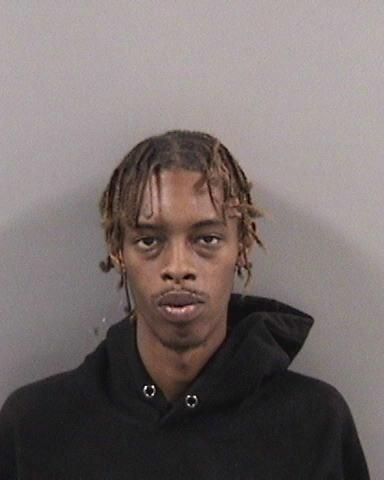 Chemon Parks. BPD
Police say Chemon Parks forced a woman into prostitution last year for a period of about six weeks after telling her he had bought her from a man for $20,000. He also hit the woman, causing visible injuries, police wrote.
In May 2022, she reported Parks to police from the hospital after he kicked and punched her while accusing her of keeping money from him, BPD wrote last year.
"Parks dragged her by the hair on to the balcony" of his Kittredge Street apartment, according to court papers. "He tried to lift her over the railing while threatening to kill her."
The woman first met Parks in Emeryville last year after losing her job. She became dependent on him for food, clothing and shelter, police wrote. She was also subjected to violence "whenever she questioned him or talked back," police wrote.
While she initially resisted working for him as a prostitute, she eventually relented: "She believed this was the only way he would treat her better," police wrote. "She also felt the only way to get out of this relationship was to earn the money she 'owed' Parks (the money that she had supposedly been purchased for)."
Parks once made the woman strip naked in front of other people in the street to prove she wasn't hiding money from him, according to court papers.
He would also provide condoms, roll joints for her and sometimes buy her Hennessey when it was cold outside.
"Being high would help her do what she had to do," police wrote.
According to police, Ashby was the "house mom" who would check on the other woman's clothing, hair and makeup. Ashby also photographed the woman and set up online ads and dates for her, police wrote.
During BPD's investigation, police also learned that Parks had brought a 17-year-old girl from Texas to Berkeley last summer and had her work as a prostitute for money that he kept.
The girl "told Chemon and Kimora that she was unhappy and wanted to leave," police wrote in court papers. They both hit her, but the girl was able to flee to get help, police wrote.
Ashby, who has been out of custody since December, appeared in court wearing an ankle monitor.
In light of Tuesday's ruling, Judge Jason Chin agreed that she could have it removed.
Parks and Ashby pleaded no contest to the charges against them and are set to return to court Aug. 22 for a sentencing hearing.
In addition to probation, Ashby was sentenced to about a year in jail. But she will not serve additional time due to credit she already accrued for time served.
Tal, Ashby's attorney, said police had received reports about her being victimized long before she was arrested.
"I just think they could have stepped in a lot sooner to help her," she said.
💡
The Berkeley Scanner is 100% member-supported. That means no ads, no spam and no distractions. Help ensure timely, accurate public safety news for Berkeley by
signing up now
.