Berkeley Fire
'Failing' Berkeley fire station alert system needs $1.6M fix
The system "frequently malfunctions which causes delays in the dispatch of responders, or responders completely missing a notification."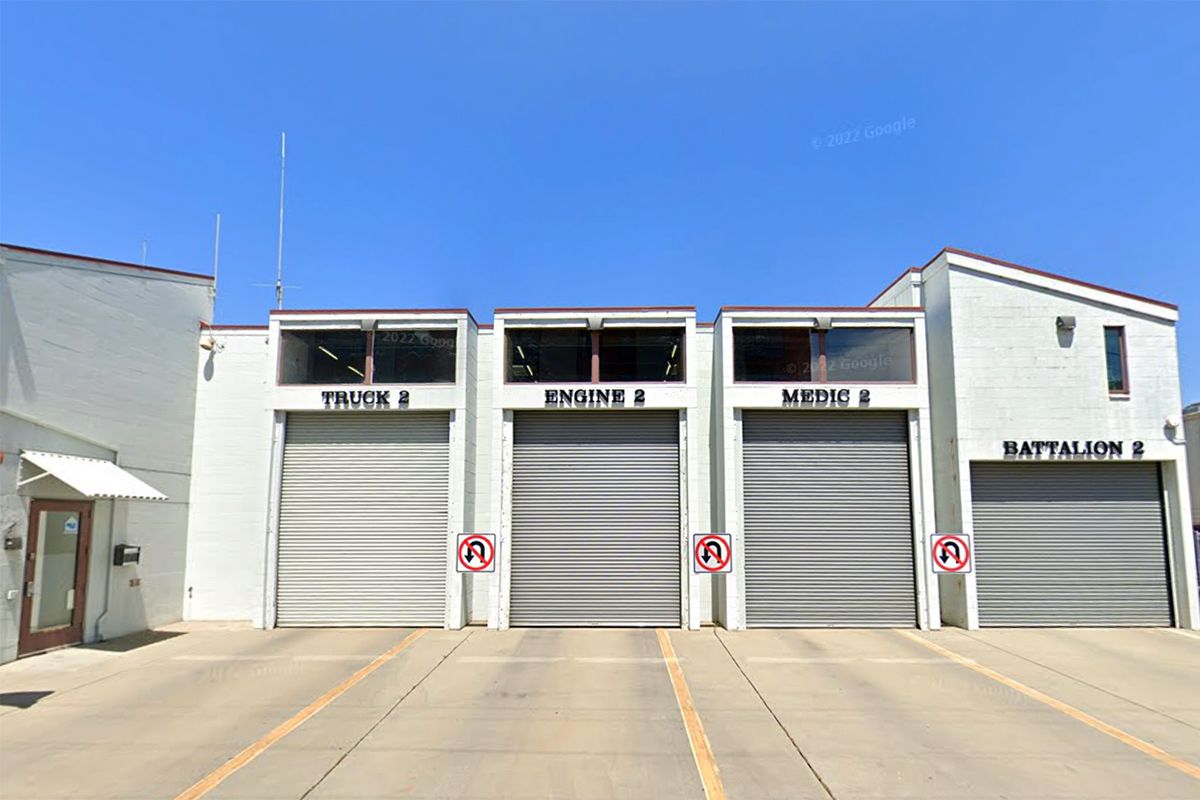 The Berkeley City Council is slated to vote Tuesday night to replace the city's Fire Station Emergency Alerting System, which is "obsolete, failing, and unsupported," the Berkeley Fire Department says.
The system — which is installed in Berkeley's emergency dispatch center and all seven fire stations — is responsible for notifying first responders when they need to be dispatched to medical emergencies, fires and other urgent incidents.
The existing system has been "somewhat" reliable since it was installed 10 years ago, but has become increasingly spotty in recent years, staff says.
"Over the past five (5) years the current system has required an increasing amount of maintenance, which became more problematic through the pandemic as replacement parts were difficult to obtain," BFD wrote in Tuesday night's staff report.
During those five years, system performance "deteriorated and it now frequently malfunctions which causes delays in the dispatch of responders, or responders completely missing a notification" about emergency events.
Failure to replace the system could result in poor patient outcomes, more significant fire damage and greater challenges during search-and-rescue operations, the Berkeley Fire Department said.
The situation became even more dire recently when the existing system's vendor, Comtech, "went out of business – leaving the Department with no mechanism to obtain support or have emergency repairs completed."
This "critical lifeline" now requires replacement, which comes with a $1.6 million price tag, Berkeley Fire Chief Dave Sprague wrote in the staff report.
"The new alerting system will ensure that when a customer calls 9-1-1 that the dispatcher is able to reliably alert the appropriate fire station to begin their response to an incident," according to BFD.
The Berkeley Fire Department has asked council for permission to "execute a piggyback contract" with the already-vetted US Digital Designs, the vendor that "most" Alameda County fire departments use.
Because US Digital Designs is so common, the city would be able to rely on another local agency for emergency alerting should Berkeley's new system ever fail.
"The Department has done due diligence in researching the system, checking references, and conducting multiple detailed on-site walk throughs and subsequent design meetings with US Digital Design representatives," BFD said.
Money from measures GG and FF will pay for the new Fire Station Emergency Alerting System, the fire department said.
In its June 27 staff report, the Berkeley Fire Department told the City Council that waiting to act, so that Berkeley could conduct its own procurement process, would not be a good idea.
"This option would take months during which time the core of the City's failing Fire Station Emergency Alerting System would be left in a vulnerable state without qualified external vendor support."
The item is slated to appear on the consent calendar Tuesday night.
💡
Take five seconds (or less!) to help The Scanner: Let Google News know you'd like to see our stories. Head on over to Google News and follow TBS by clicking the star.