UC Berkeley
UPDATE: Police investigate kidnapping near UC Berkeley
BPD says investigators hope to find two good Samaritans who helped the victim, a 21-year-old woman who was attacked on her scooter.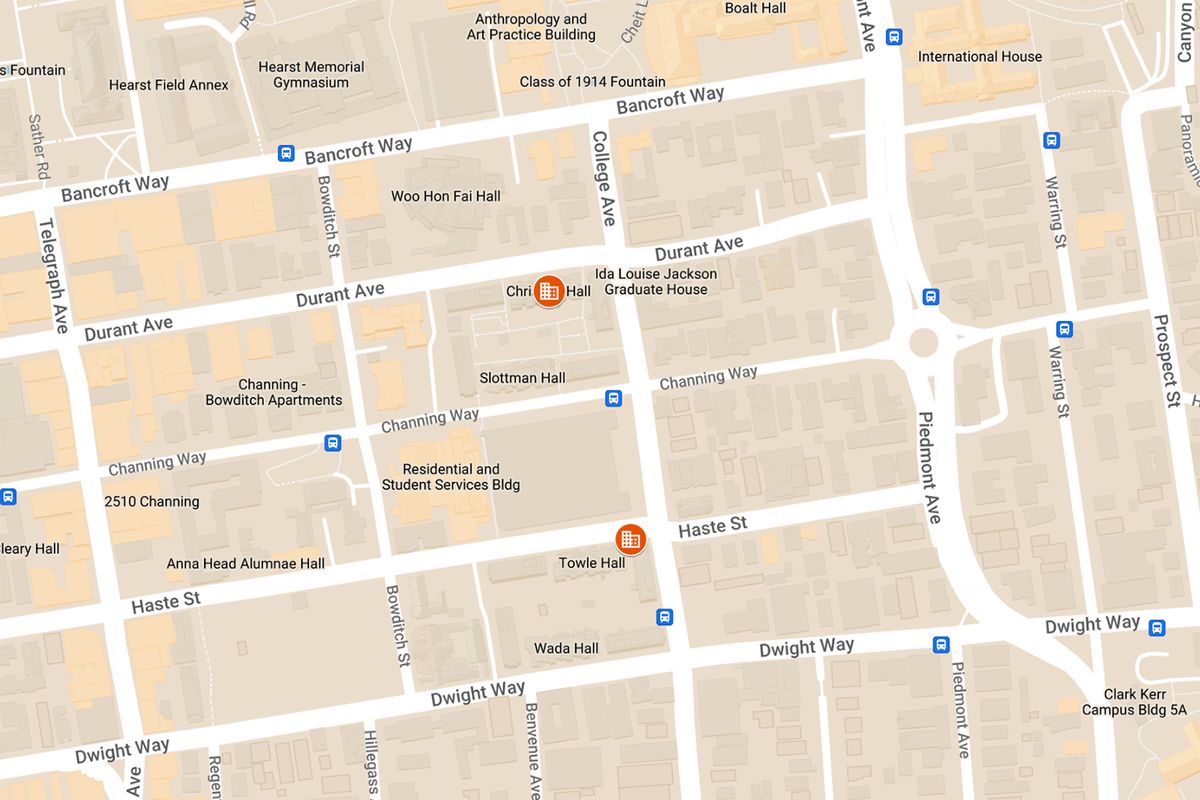 A 21-year-old woman fought off a stranger who grabbed her and "forcefully carried" her toward a building near UC Berkeley early Wednesday morning after attacking her as she rode a scooter through the area, police report.
The incident happened shortly before 2:20 a.m., the Berkeley Police Department said, when dispatch got a call about a woman who had been attacked.
The woman had been riding at College Avenue and Haste Street, in the Southside Berkeley neighborhood, when a man in his 20s "jumped out and grabbed the scooter, causing 'a collision,'" BPD spokeswoman Officer Jessica Perry said in a preliminary statement Wednesday morning.
The woman dropped the scooter to check on the man, thinking that she hit him, police said. She found him sitting on the ground and tried to help him, according to BPD.
The woman then walked to her scooter to leave, but the man "got off the ground very quickly and grabbed the victim from behind," Perry said. He "forcefully carried" her toward a nearby building.
The woman screamed and flailed her arms in an effort to break free. She eventually fought the man off and was able to escape and call police.
Meanwhile, the man fled. Officers were unable to find him when they arrived.
The woman declined medical attention.
Note: Due to an editing error, The Berkeley Scanner initially described the victim as a UC Berkeley student when that was not the case. We regret the error. The story has been corrected.
Police say they hope to find people who helped victim
The University of California Police Department was the first to put out a brief alert about the crime when it put out a WarnMe notice just after 4:30 a.m.
Since then, available details from authorities have repeatedly shifted as police have worked on the case.
Perry initially described what happened as a kidnapping attempt when, under the law, the crime would be classified as kidnapping, which involves forcefully moving a person from one place to another.
Police later updated the crime type to kidnapping in a Nixle that included a description of the culprit as well as two good Samaritans investigators hope to reach.
BPD described the good Samaritans as an Asian man in his 20s named Adam who was wearing a dark T-shirt and an Asian woman in her 20s wearing a brown leather jacket and skinny blue jeans.
Police have asked the good Samaritans and anyone with information about what happened to call BPD's Special Victims Unit at 510-981-5735.
24/7 sexual violence support resources
Campus resources
For more information on sexual violence prevention and resources, UCPD directs members of the campus community to its survivor support website.