Courts
Dana Rivers sentenced to life in prison without parole
The judge called the murders "the most depraved crime that I've handled in the criminal justice field in 33 years."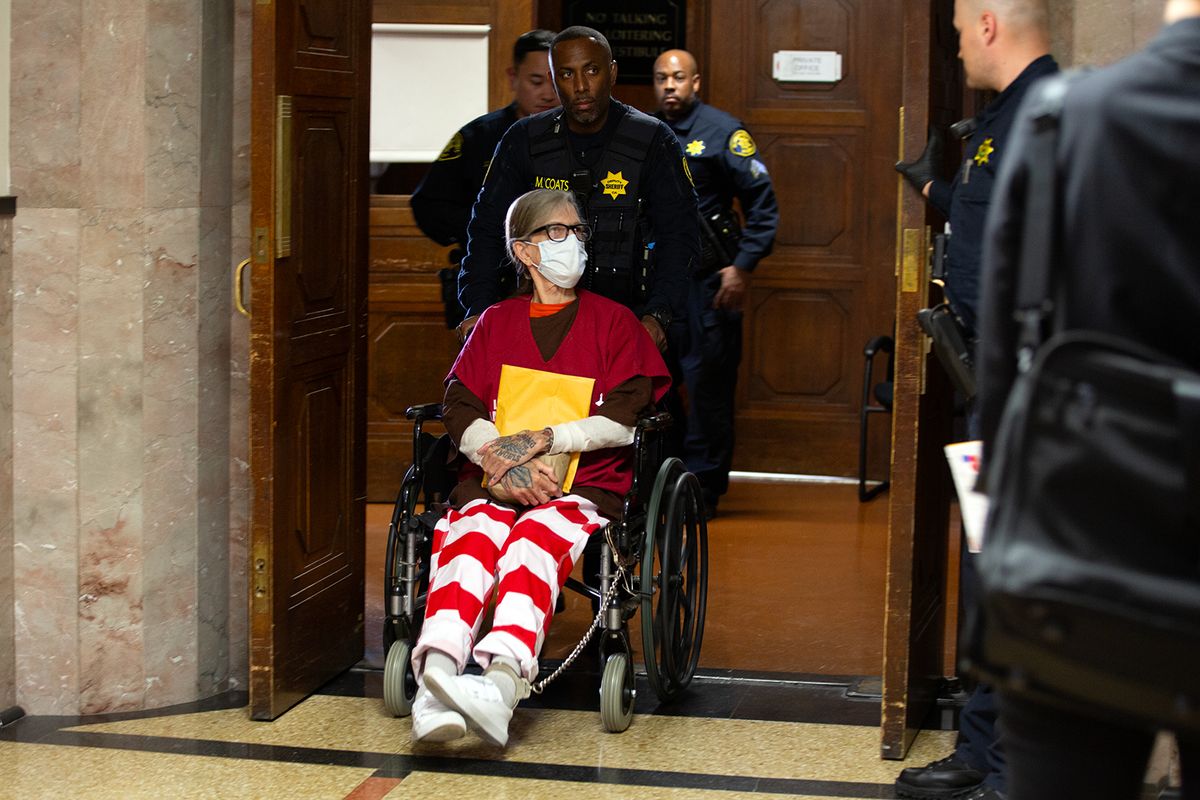 An Alameda County Superior Court judge sentenced triple murderer Dana Rivers on Wednesday to life in prison without the possibility of parole.
Judge Scott Patton, who oversaw the trial last year where Rivers was convicted, said from that bench that, while he always tries to recognize the humanity in people, he was "frankly shocked" when he heard the evidence in the case.
"I know that everyday people can do barbaric things and treat their neighbors viciously," he said. "It was the most depraved crime that I've handled in the criminal justice field in 33 years."
Patton sentenced Rivers to more than 150 years in prison and took the possibility of parole off the table.
"It is a horrible thing to have to sentence somebody to die in prison and I do not do that lightly today," Patton said, addressing Rivers directly: "You deserve to spend the rest of your natural life behind bars."
A jury convicted Rivers last year of murdering Charlotte Reed, Patricia Wright and their 19-year-old son Benny Wright at their Oakland home on Nov. 11, 2016.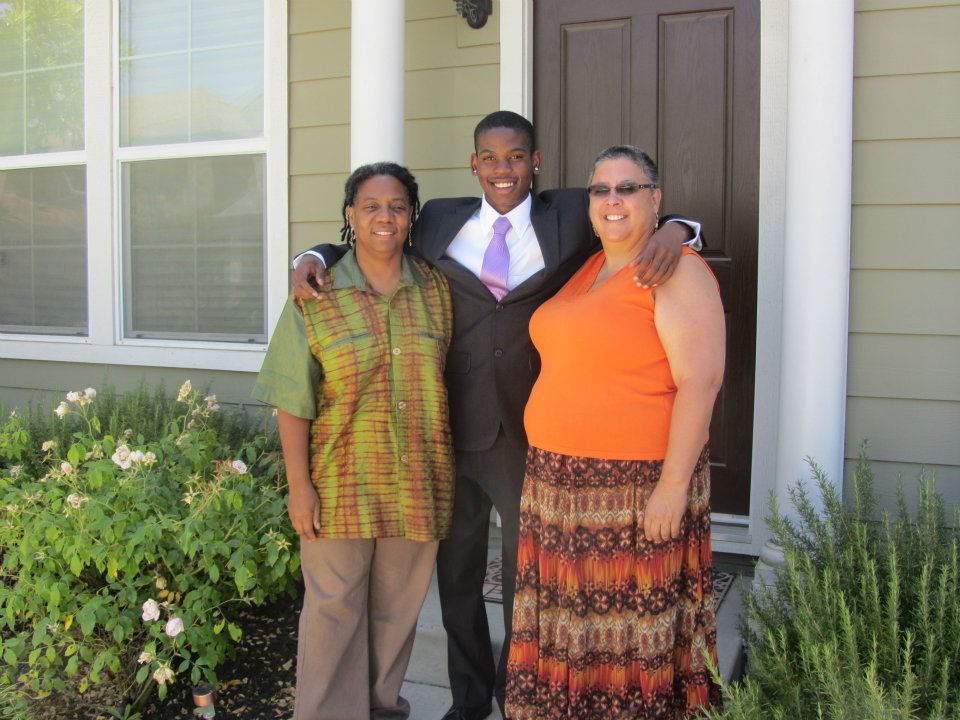 Benny Wright graduated from Berkeley High School in June of that year. And Patricia Wright worked for the Berkeley Unified School District as a deaf interpreter and teacher for nearly a decade.
In 1999, Rivers won national attention as a transgender advocate who had lost her teaching job at a Sacramento-area high school after saying she planned to have a sex change.
After her arrest, Rivers entered a not-guilty plea in the murder case but later changed her plea to not guilty by reason of insanity.
Patton ruled in January that Rivers was sane at the time of the murders.
Judge denies new trial request for Dana Rivers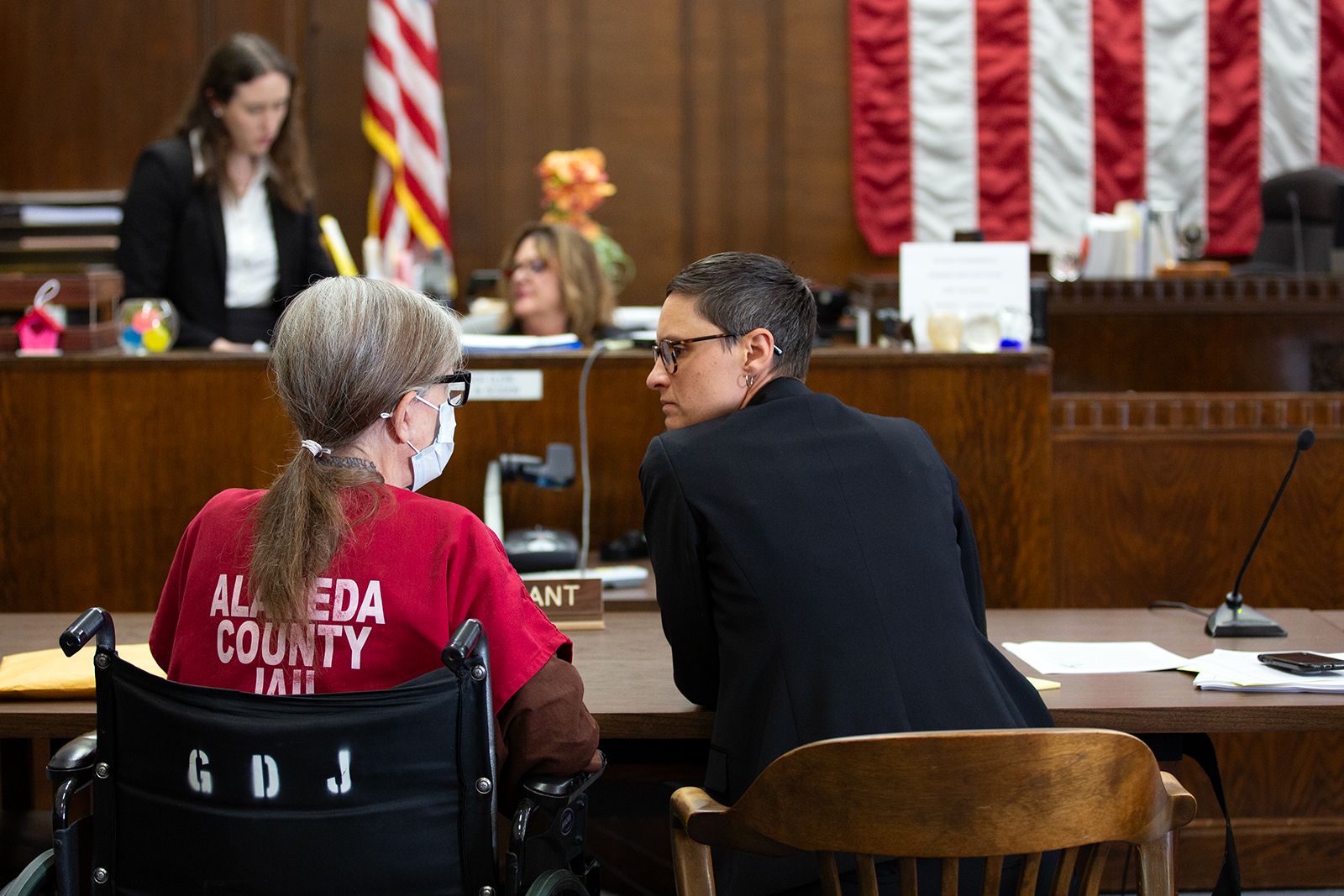 At the beginning of Wednesday afternoon's hearing, Judge Patton denied a motion for a new trial from defense attorney Melissa Adams.
In a recent motion, Adams cited 26 legal errors she alleged had resulted in Rivers failing to get a fair trial, from the inclusion of testimony about outlaw motorcycle gangs to the fact that Rivers had been unable to get a haircut before trial.
Adams also objected to crime scene photographs that were included in the evidence during the murder trial.
Patton said he had spent hours going over those photographs and been judicious about the ones that were ultimately allowed before the jury.
"I excluded hundreds of photographs," he said, adding that he had balanced the probative value of the evidence against what might have been prejudical against Rivers.
He called some of Adams' claims "frankly quite ridiculous" and said most were "trivial matters" that the defense attorney had failed to object to or follow up on during trial.
Patton said the issues cited by Adams regarding the Rivers proceedings "in no way affected her trial in any meaningful fashion."
"Dana Rivers chose to execute my family"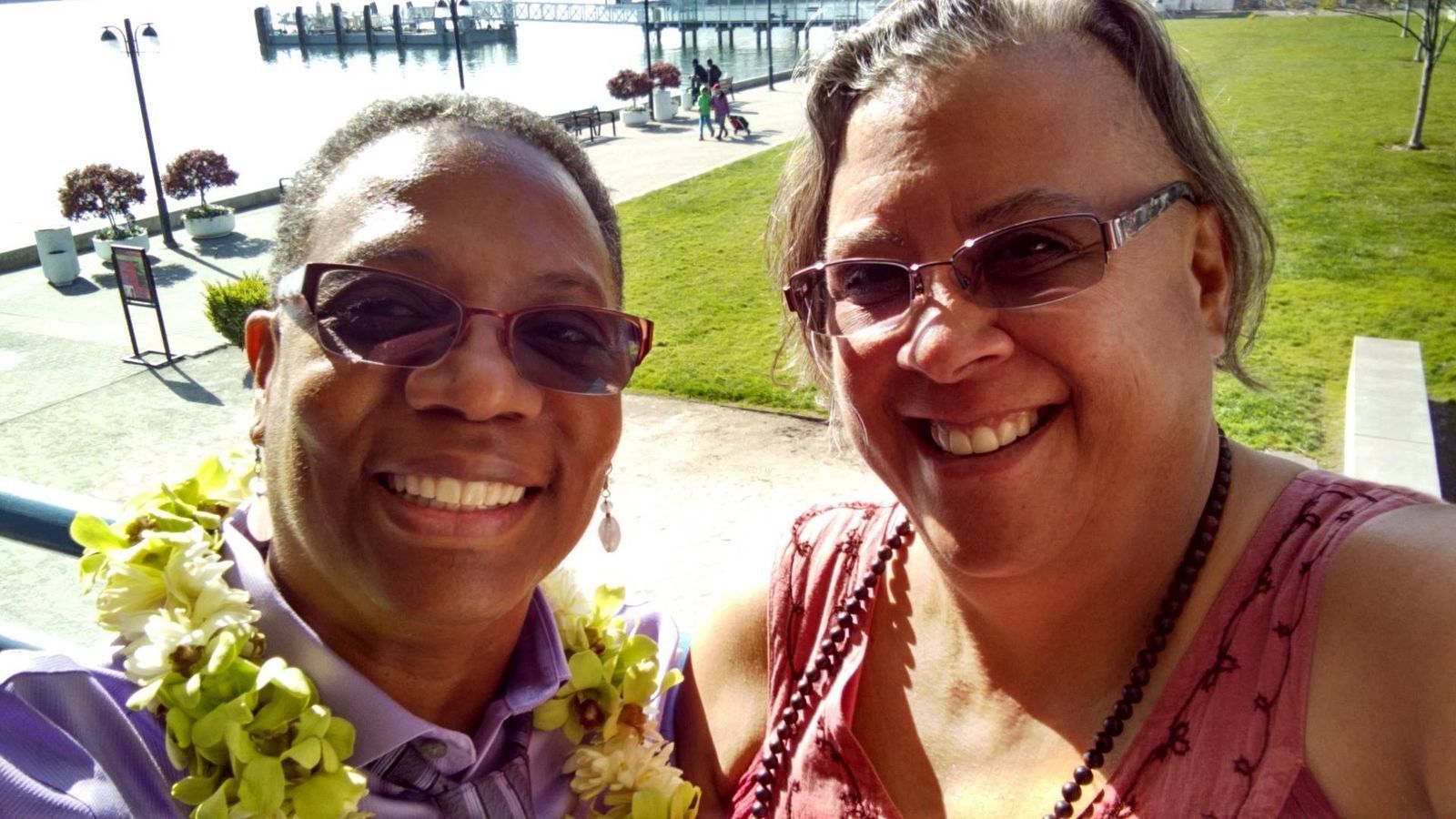 During Wednesday's hearing, prosecutor Abigail Mulvihill read into the record a statement by Richard Wright, the younger brother of murder victim Patricia Wright.
He wrote that he lives out of the area and was unable to attend Wednesday's hearing due to health concerns and the emotional impacts of the case.
He described his sister as "the rubberband of our family" and said, as a middle child, she had kept the family close and been a bridge between relatives.
"When Dana Rivers killed my sister, what held my family together was gone," Wright wrote. "I miss my sister."
In his statement, Wright described the nightmares and emotional devastation the murders had caused.
And he said, in the years that followed, he had struggled with an "enormous wave of guilt" that he had been unable to protect his family.
"Dana Rivers chose to execute my family," he wrote "She chose to use every ounce of her entitlement to drag this out for years."
"She chose her entitlement and narcissism over basic human decency," he continued. "Dana Rivers chose violence, cruelty, sadism and entitlement — over and over and over again."
Wright also described the immediate aftermath of the 2016 murders, including the call he had gotten from his cousin about how his sister and her family had been "assassinated in their home."
Patricia Wright and Charlotte Reed were shot and stabbed repeatedly in the bedroom of their East Oakland home near 98th Avenue.
According to the evidence, Rivers stabbed Reed 40 times after shooting her, which a forensic psychologist described during his testimony in December as "overkill."
Wright's body was discovered on the floor near Reed's feet. The 57-year-old had been shot in the back and left breast. She had been stabbed in the neck and shoulder.
Benny Wright was shot in the torso. He made it outside the family home in the 9400 block of Dunbar Drive, shirtless and in pajama pants, but collapsed unresponsive in the street.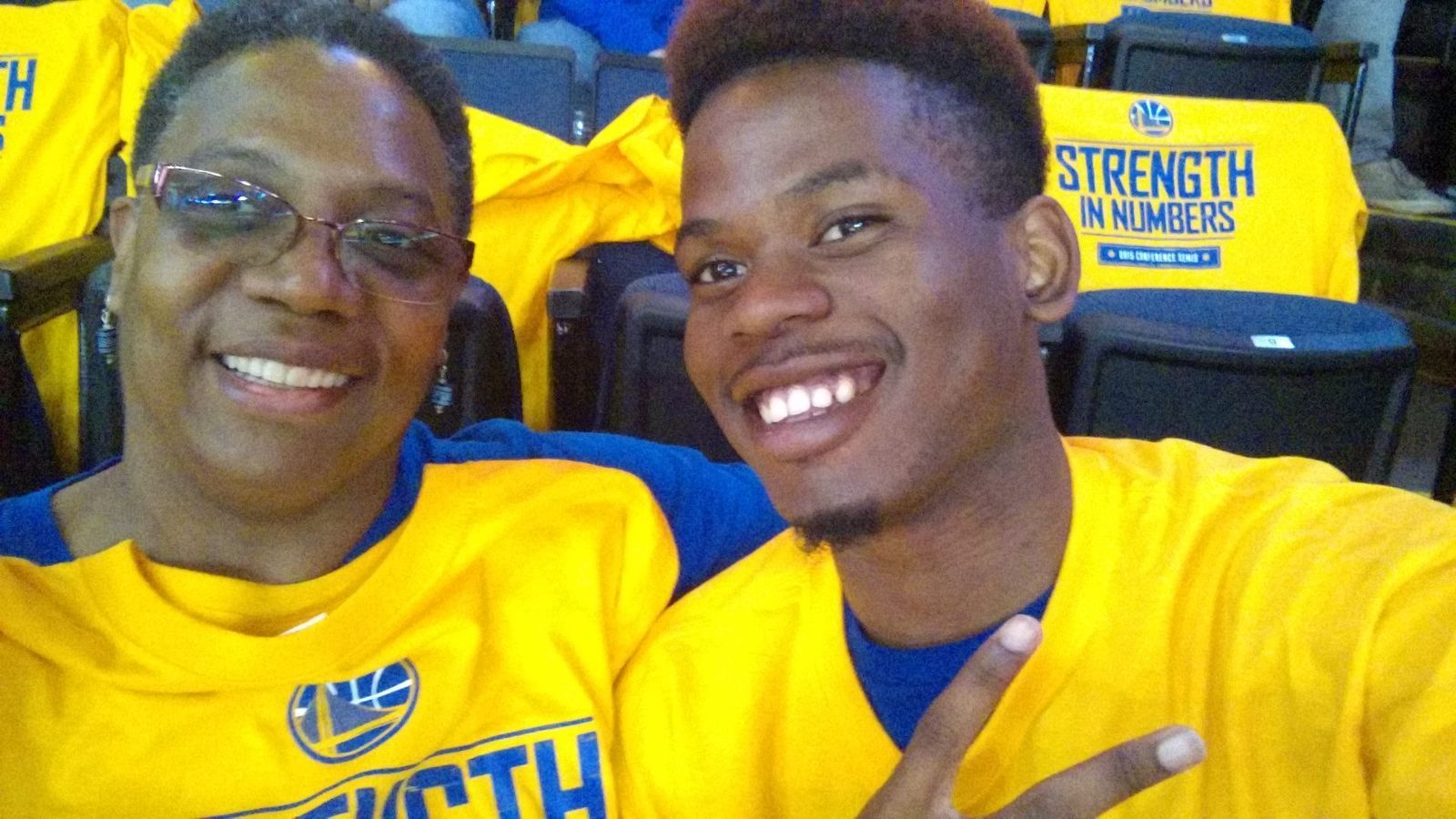 In his statement, Wright described flying to Oakland right after the killings, in part to help put his sister's estate in order. He said he saw to the removal of the blood-soaked bed where Reed was killed.
"I spent five days in a murder scene looking for my sister's important papers," he wrote. "I spent five days looking at what Dana Rivers did."
Patricia Wright had attended a performing arts high school in New York City, a feeder school for Julliard, her brother wrote. She had been a talented actor but decided to take a different path.
Patricia Wright was also an artist, he said. At her home, he wrote, he found a sketch she had been working on that was inspired by a photograph of him with his teenage daughter.
He asked for that sketch to be included in the court file along with photographs of the Wright family.
"They were real people, not collateral damage," Wright wrote. "They deserve to be seen."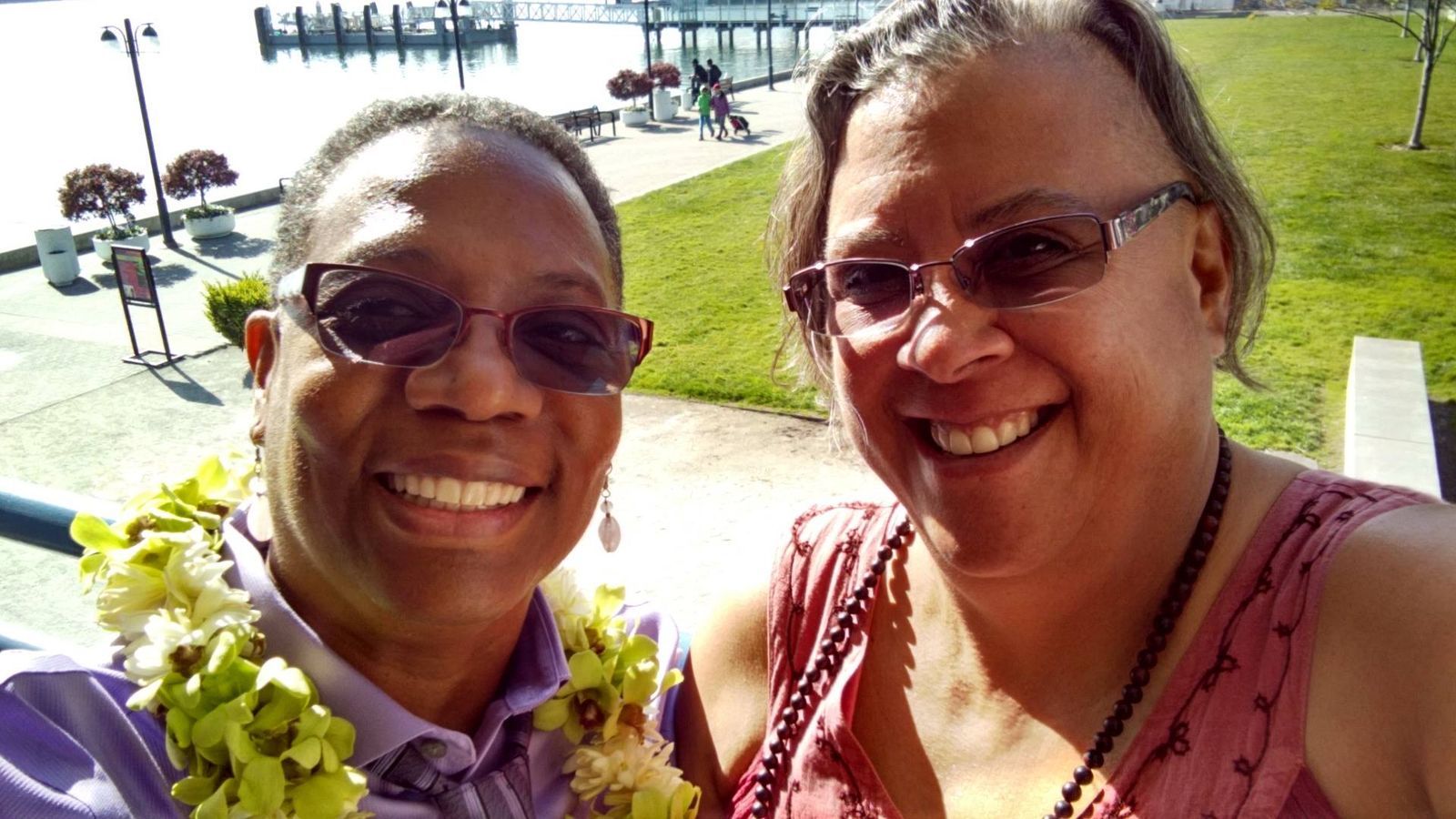 This story was updated after publication with additional details from Wednesday's hearing.
💡
The Berkeley Scanner is 100% member-supported. That means no ads, no spam and no distractions. Help ensure timely, accurate public safety news for Berkeley by
signing up now
.