UC Berkeley
Treatment program, no prison time for man who lit UC Berkeley students on fire at boba shop
Brandon McGlone was referred to Veterans Treatment Court. If he completes the program, the case against him will be dropped.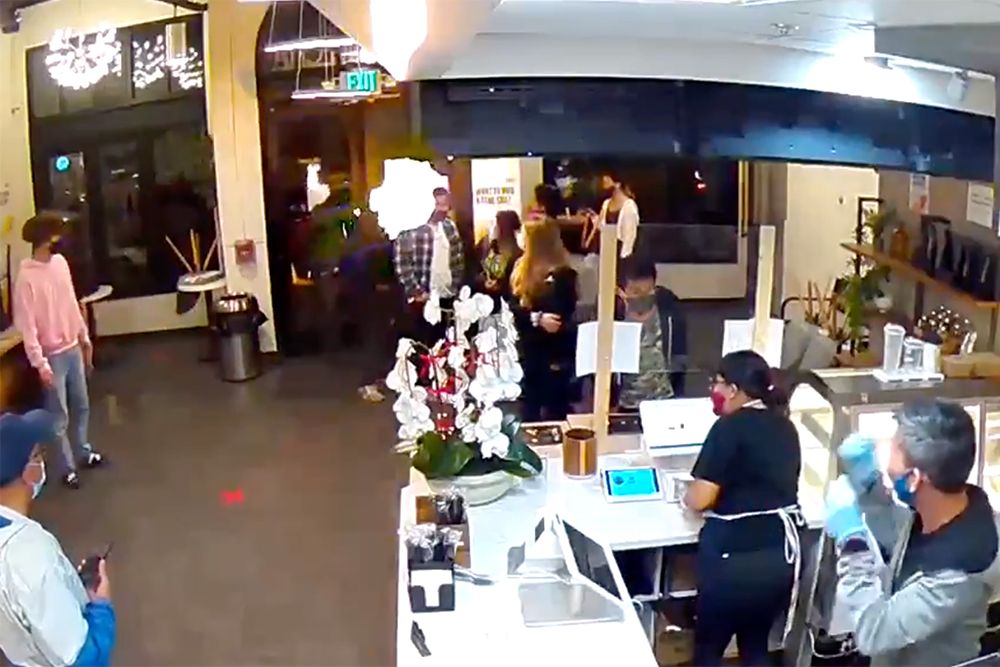 A man who was found guilty of lighting UC Berkeley students on fire at a boba shop near the Cal campus in 2020 has been released from custody without prison time or probation after agreeing to participate in a diversion program for veterans, court records show.
In late April, according to records reviewed by The Berkeley Scanner, Brandon McGlone was convicted of multiple felonies in connection with the boba shop attack as well as felony assault and gun charges from a separate domestic violence case.
The resolution to the case was the result of a plea deal between the Alameda County district attorney's office and the public defender's office.
As a result of the deal, McGlone was referred to Veterans Treatment Court, according to Alameda County Superior Court records.
If he completes that program, Judge James Cramer said during the April 28 hearing, the cases against McGlone "would be dismissed."
"He must successfully engage in and complete whatever course of therapy is prescribed by the treatment team and abide by whatever conditions are set forth," Cramer said. "If he fails to do so, he could be terminated from the Veterans Treatment Court program and sentence will be imposed."
(The Scanner did not attend the hearings described in this article but reviewed court transcripts to put this story together.)
As per the plea deal, McGlone could be sent to prison for up to eight years if he is unable to complete the diversion program.
If he manages to get through 18 months of treatment before being removed from the program, the judge noted, McGlone could be placed on felony probation instead of being sent to prison.
Testimony: Multiple confrontations on Durant Ave.
The Sept. 14, 2020, incident at the boba shop attracted attention around the Bay Area, in part because of dramatic surveillance video from the shop that was posted online after the event.
During a preliminary hearing in January, witnesses linked McGlone to arson fires outside two Southside businesses on Sept. 14, 2020, and described several disturbing interactions on Durant Avenue between McGlone and community members before events culminated at a local boba shop.
According to court testimony, McGlone told a man sitting at a Durant Avenue parklet that he "wanted to light someone on fire," saying, "If I don't get to see my family tonight, someone else doesn't get to see their family tonight. And I choose you."
The man testified that he had been sitting in the parklet outside Artichoke Basille's Pizza, on the corner of Durant Avenue and Bowditch Street, when he noticed McGlone bothering some students nearby.
"I lived in Berkeley my whole life. I have seen plenty of crazy people, and homeless people and stuff," he said. "But this one struck me as different. It seemed dangerous."
Then McGlone walked up to the man while holding a can of WD-40 in one hand and a lighter in the other, he testified.
At some point, McGlone began chasing the man down Durant and sprayed him with WD-40, according to testimony.
Another man also ran from McGlone to escape being set on fire after being sprayed with a liquid while waiting in line at Taco Bell Cantina, according to testimony.
McGlone's next stop was Feng Cha Tea House, at 2528 Durant Ave., where he found students waiting in line to order food and drinks.
He sprayed two of them with WD-40 and used a lighter to ignite the gas, creating a massive fireball, witnesses said.
The students managed to pat out the flames and escape injury. Members of their group then confronted McGlone and fought with him in the street.
During the fight, according to testimony, McGlone first pulled out a knife and then pulled out a hatchet.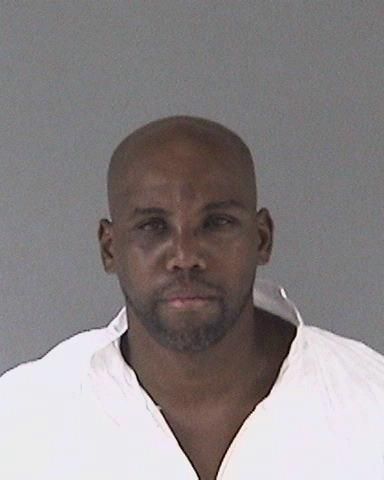 Brandon McGlone in 2020. BPD
When police arrived, they were able to take him into custody without much trouble.
When he was arrested, according to court papers, McGlone "was in possession of matches, two lighters, clothing that smelled of gasoline, a can of WD-40, and four glass bottles filled with gasoline subsequently identified as Molotov cocktails."
The defense has argued that the arson evidence against McGlone was weak and that the fires didn't cause much damage, and also that no one sustained any burns or injuries related to the boba shop attack.
"This was a result of a very dark time, a very bad time for Mr. McGlone," his defense attorney, Deputy Public Defender Emily Klein said toward the end of the hearing in January.
"The victims in this case were college students trying to get something to eat," prosecutor Sean Flynn countered. "And they were subjected to something that was undeserving and pretty horrific. Some extreme levels of violence. Then, coupled with the various weapons and items Mr. McGlone had on his person throughout this incident, I think we're fortunate that nobody was more seriously hurt."
The judge ultimately held McGlone to answer in January on all of the charges against him, which included arson, criminal threats, several counts of assault with caustic chemicals and possession of a destructive device.
"I'm grateful no one else was seriously hurt, including you, because it could have ended very differently," Judge Jennifer Madden told McGlone.
The domestic violence case against McGlone
In addition to the boba shop attack, McGlone had also been charged with felonies related to a domestic violence case in Berkeley from Sept. 1, 2020, two weeks before the disturbance on Durant Avenue.
In that incident, police said he attacked his wife, striking her repeatedly with a pistol and punching her in the face. He then fled the scene, leaving her with an open head wound, according to court papers.
In a hearing last year, the woman, who is a school teacher, testified about what happened that day.
McGlone had agreed to bring over groceries but showed up empty-handed, she said. The two were still married, with an 11-year-old daughter, but did not live together.  
McGlone then accused her, out of the blue, of being a prostitute, she said. She was taken aback and first thought he was joking because it had been such a ridiculous comment.
The woman said McGlone became irate when she laughed. He insisted she was "in a prostitution ring" with two of her friends.
"At that point," she testified, "I realized he was serious and I got really scared."
She said McGlone was "volatile and had been very volatile for quite some time," which contributed to her fear. That feeling grew when she realized he had a gun on him, she said.
(McGlone was not allowed to own or use guns at the time because of a conviction for federal bank robbery in 1999, according to charging papers.)
The woman testified that McGlone then choked her and pushed her against a wall on the porch, which was near their daughter's bedroom. The girl had come out to greet McGlone when he'd arrived minutes earlier, but then he'd told her to go back inside.
McGlone's wife testified that she didn't know how long he held her there.
"It was the longest, scariest thing that has ever happened to me," she said. "So time, I don't know."
Then he punched her in the face and told her to "shut up" over and over as she repeated "oh my God," she said. He said he didn't want their daughter to hear what was happening.
Then McGlone pulled out the gun, she said, and pointed it at her face, just 2 inches away. The black Glock had an Air Force logo on it and was McGlone's favorite gun, she said.
As she looked down the barrel, she said, she thought she was going to die.
She also testified that, although she is "not very religious," she prayed to God in those moments to take care of her daughter.
"I just looked away from the gun and looked up at the sky, because I didn't want to see it coming," she said. "If I was going to die, I wanted to be looking up at the sky and I wanted to be praying for my child."
Then McGlone struck her twice in the head, she said, splitting open her scalp.
She described it as a "tactical double tap" and said McGlone had always told her that you "do things twice" when you're doing "tactical military things."
McGlone then fled the scene and the woman ran inside. She locked the door and started screaming.
She felt terror, she said, and her head felt like it was on fire. Her daughter found her bleeding on the floor.
Initially, the girl began to go outside to ask her father for help.
"I told her, 'No baby, he did this,'" her mother testified. "I told her to call 911."
After police arrived, the woman was taken to the hospital and an officer found the gun with the Air Force logo discarded in a nearby green bin, she said.
At the end of the hearing, which took place in September 2022, Judge Delia Trevino held McGlone to answer in connection with felony domestic violence causing great bodily injury, assault with a firearm and a number of other felony charges related to the case.
Defense: McGlone suffers from PTSD, substance abuse
According to court papers, McGlone is an air force veteran who worked as an EMT after being honorably discharged from the military.
He went to help on the ground after Hurricane Katrina and was a defense contractor in Afghanistan and Iraq who served multiple tours. He also worked as a medic, according to the public defender's office.
"McGlone's service resulted in PTSD and substance abuse, for which he has sought and participated in treatment," the defense argued in a recent motion.
During the hearing in April, Judge Cramer said there would be a 10-year protective order prohibiting any contact between McGlone and his wife and daughter.
He also issued stay-away orders in connection with nine other people as well as several locations in Berkeley and Oakland.
As a result of the plea deal, McGlone entered no-contest pleas to charges of assault with a deadly weapon, possession of a destructive device and three counts of assault with caustic chemicals, as well as assault with a firearm and carrying a loaded firearm in connection with the DV case.
All the other criminal charges and clauses that had been filed against him were dropped as part of the deal.
Sentencing would be postponed for two years, Judge Cramer explained, with the cases to be dismissed at that time upon successful completion of the treatment program.
Cramer said the protective orders would remain in effect no matter what happened with the diversion program.
He also ruled that McGlone will still not be allowed to own or use guns, ammunition "or any deadly or dangerous weapons."
In closing remarks, the judge also observed that the court's referral to the diversion program was not in itself a guarantee: If McGlone was ultimately not accepted into treatment, "I'll rip all these papers up and we'll be back at square one," Cramer said from the bench.
As of this week, McGlone, who is now 49 years old, is no longer in custody, according to court records.
He is scheduled to appear in court June 2 for a status hearing in Veterans Treatment Court.
According to the Veterans Treatment Court website, the program is designed to help veterans who are "dealing with PTSD, alcoholism, military sexual trauma and other issues. This program connects veterans with the benefits they have earned in service to our country.  This program helps veterans change their lives and gain legal relief."
💡
The Berkeley Scanner is 100% member-supported. That means no ads, no spam and no distractions. Help ensure timely, accurate public safety news for Berkeley by
signing up now
.