Crime
Woman stomped by teen girls during violent Berkeley robbery
The woman was left with a swollen eye and cuts and scrapes to the face, hand and knee, police said. Robberies are up 17% this year, data show.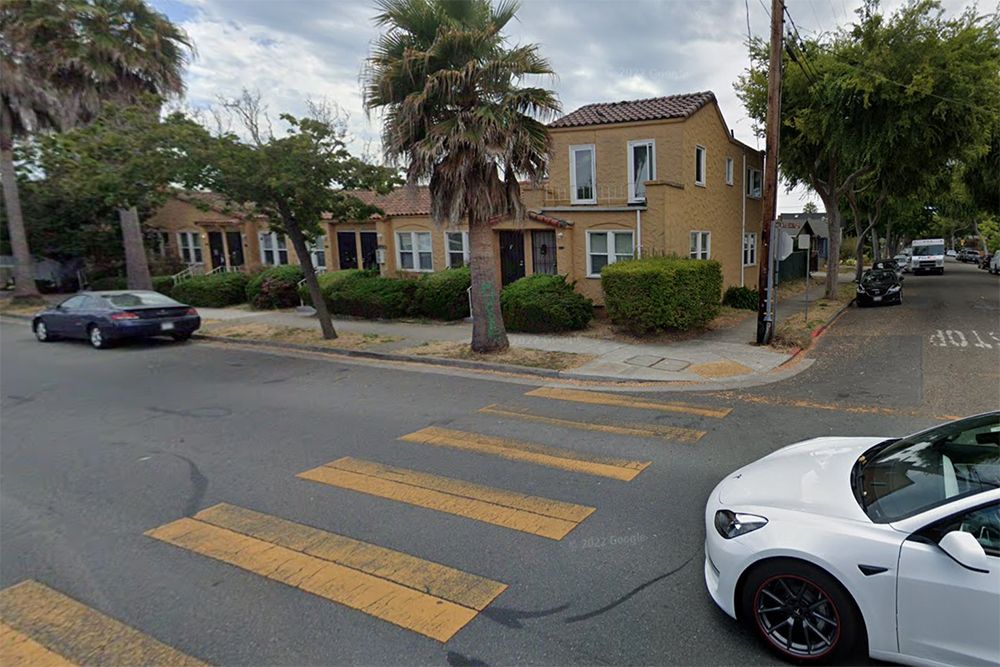 Two teenage girls kicked and stomped a woman in the head Sunday evening during a violent robbery in South Berkeley, sending her to the hospital, authorities report.
The robbery happened at 5:10 p.m. Sunday when the woman, a San Francisco resident in her 40s, was at Sacramento and Derby streets, the Berkeley Police Department said.
Police say the girls, both of whom appeared to be 13-15 years old with thin builds, pushed the woman to the ground and then attacked her, kicking and stomping her in the head and face.
The girls stole the woman's bag and cellphone, authorities said.
They got into a black four-door sedan driven by a man who appeared to be in his 20s.
The group fled westbound on Derby Street and managed to evade capture, police said.
Read more about robberies in Berkeley.
One of the woman's eyes was swollen shut after the attack and she had cuts and scrapes to the face, hand and knee, police said.
She was taken to a local hospital for medical care.
Just before the robbery, a group of young people in ski masks broke the window of a Kia Optima parked at Sacramento and Carleton streets — just north of Derby Street — and likely tried to steal it, police said. They did not succeed.
The group fled southbound on Sacramento Street in a black car.
Police say they are looking into whether the two crimes may be connected.
🚨
The Berkeley Scanner was the first to report on this incident.
Robberies in Berkeley are up 17% in 2023
There were at least 112 robberies reported to the Berkeley Police Department as of May 1, the most recent date available through BPD's Transparency Hub.
That's about on pace with Berkeley's historic average of one robbery a day and a 17% increase over the 96 robberies reported in the same period last year.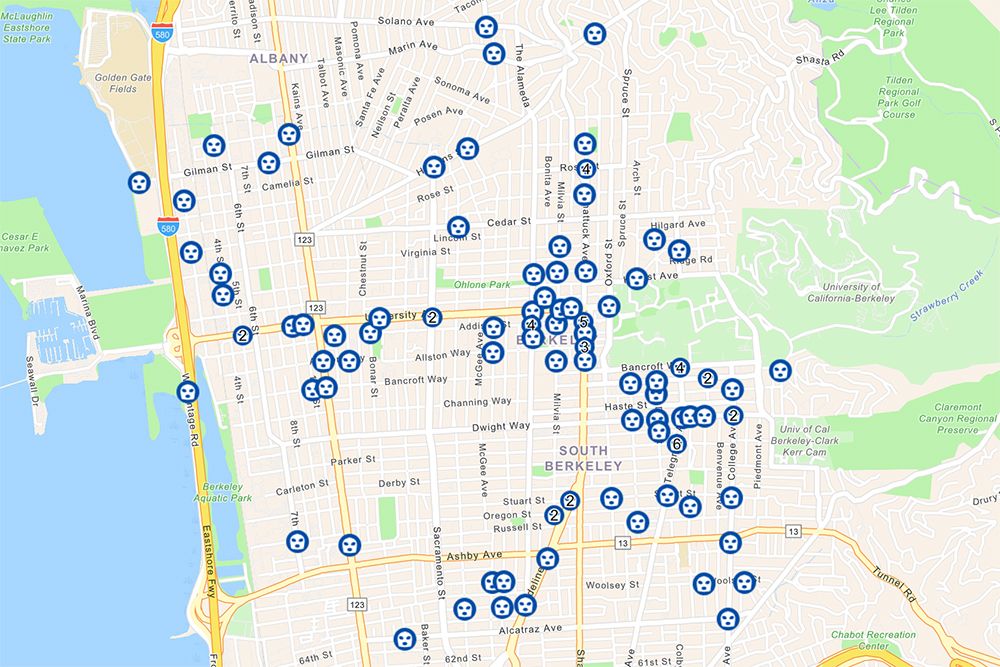 Just over half of the robberies in Berkeley in the first quarter of the year were classified as strong-arm robberies, while 47% involved a gun, knife or other dangerous weapon, according to Berkeley police data.
During that period, there were 47 pedestrian robberies, eight carjacking reports, seven commercial robberies, three home-invasion robberies and one ATM robbery.
Another 23 of the robberies in the first three months of the year began as shoplifting cases but became robberies due to the use of force or fear.
💡
The Berkeley Scanner is 100% member-supported. That means no ads, no spam and no distractions. Help ensure timely, accurate public safety news for Berkeley by
signing up now
.