Arrests
Berkeley police arrest Richmond man linked to armed robberies
Police wrote that cellphone data put Joseph Cardenas in the area of at least two robberies in Berkeley on April 22 and say witnesses also identified him.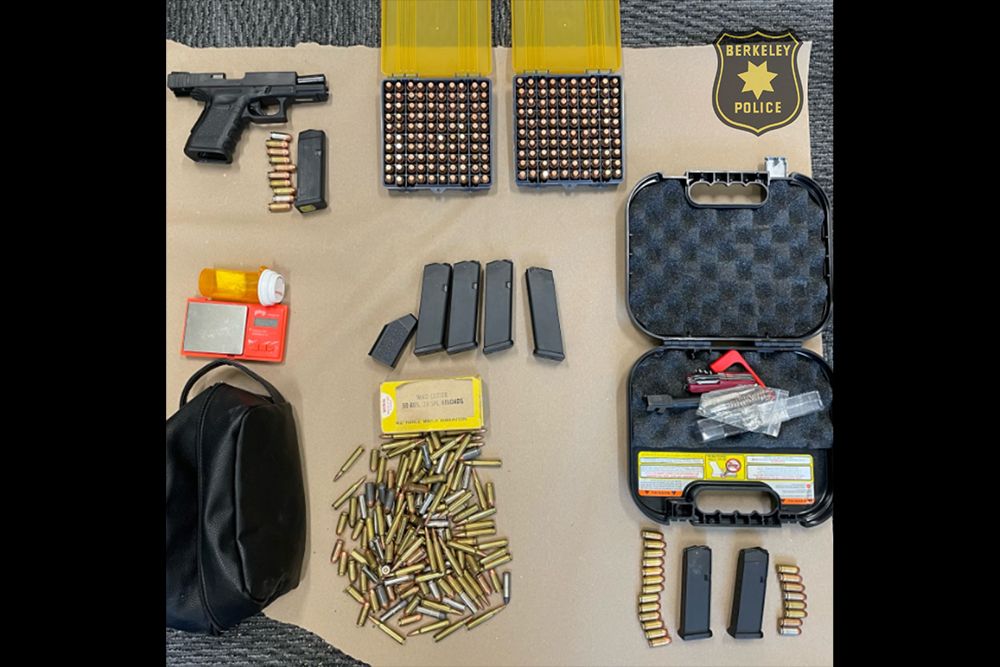 A Richmond man is in custody this week in connection with two armed robberies in Berkeley on the same day in April: one near the Cal campus and one in southwest Berkeley, according to police and court records.
Berkeley police arrested Joseph Cardenas, 25, on Wednesday morning at his home in Richmond in connection with the investigation, according to court papers.
Police found a Glock firearm, ammunition, suspected cocaine and stolen property during Wednesday's operation, BPD said Thursday.
The first robbery took place at 2:15 a.m. April 22 in the 2300 block of Durant Avenue near UC Berkeley after a woman and her friends interrupted a man breaking into her Camaro, police wrote in court papers.
The man, later identified by witnesses as Cardenas, "pushed past" the group and got into a getaway car, police wrote.
When one of the woman's friends confronted him, Cardenas pointed a gun at him before fleeing in the getaway car, according to Berkeley police.
The vehicle's license plate number came back as registered to Cardenas, police wrote, although he later reported the plates stolen.
Detectives say Cardenas also took part in a robbery in the 2100 block of Byron Street near Cowper Street the next morning, according to court papers.
In that incident, two men pulled up to a driver who was near his car shortly before 11 a.m.
One of the men — who did not match Cardenas' description and does not appear to have been identified in court papers — got out of a dark sedan and grabbed the victim's backpack from the back seat of the victim's car, police wrote.
The two men struggled over the bag and the robber pulled out a handgun, police wrote. Once he gained control of the bag, he got back into the getaway car and fled.
Police wrote that cellphone data put Cardenas in the area of both Berkeley robberies on April 22 and say Cardenas admitted to taking part in the robbery on Byron Street.
Berkeley police said they believe Cardenas may also be linked to an attempted robbery in the Berkeley Hills on April 22 at about 10:20 a.m. A woman told police that two men followed her home, but left when a runner startled them, according to BPD.
Investigators say a robbery and two auto burglaries in Marin County between April 20-26 may also be related to the Berkeley series, according to court papers.
Cardenas was arrested Wednesday on suspicion of robbery and firearm charges, and police also allege that he is a felon who is prohibited from gun possession, according to jail records.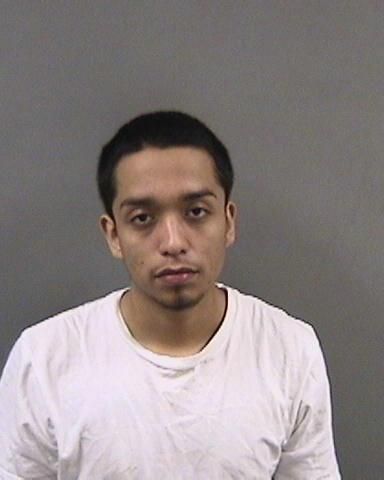 Joseph Cardenas. BPD
As of Thursday, Cardenas remains in custody at Santa Rita Jail in Dublin with a combined bail of $750,000 in connection with two cases, according to booking records.
He is scheduled for arraignment Friday at Wiley Manuel Courthouse in Oakland.
There have been at least 109 robberies in Berkeley over about 120 days this year, according to CrimeMapping.com, a repository for local police data.
That's about on pace with Berkeley's historic average of one robbery a day.
In the first three months of 2023, about one-quarter of the robberies reported in Berkeley involved a gun, according to recent BPD data.
💡
The Berkeley Scanner is 100% member-supported. That means no ads, no spam and no distractions. Help ensure timely, accurate public safety news for Berkeley by
signing up now
.