Crime
UPDATE: Police chase through Berkeley; BB gun shooting
The shooting initially was reported as actual gunfire but turned out to have been from something like a BB gun.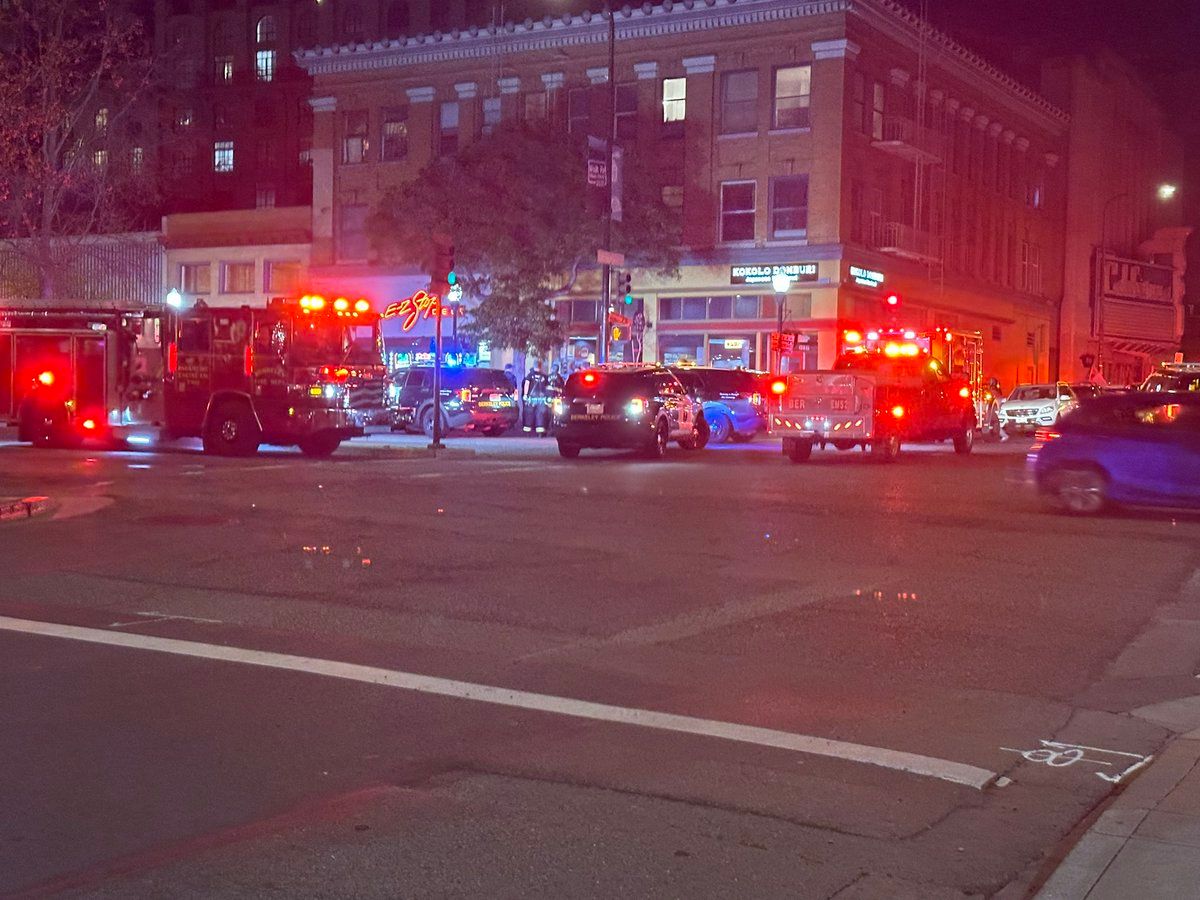 Berkeley officers investigating a BB gun shooting downtown Wednesday night were interrupted by a police chase through the city that began in Contra Costa County, according to authorities and community reports.
The driver who fled from police lost them in San Francisco but ultimately returned to the East Bay and was arrested on Shattuck Avenue when his car ran out of gas, authorities said shortly after 10 p.m. He had a gun in his waistband, BPD said.
The BB gun shooting — which was unrelated to the later pursuit — took place near Shattuck Avenue and Kittredge Street shortly before 8:30 p.m.
The incident initially was reported as a road rage shooting that wounded a driver, but BPD quickly determined that the weapon used was actually something like a BB gun, police said.
(That assailant fled the scene and has not yet been identified, according to the Berkeley Police Department. The investigation is ongoing.)
As officers looked into the BB gun call, Berkeley emergency dispatchers received a report from Contra Costa County about a police chase from the north that was moving into Berkeley.
Contra Costa County called for emergency backup from Berkeley police after a driver tried to hit an officer in Contra Costa County then fled, authorities said.
The Contra Costa County pursuit went right through downtown Berkeley, nearly running straight into the BB gun investigation scene.
The driver, pursued by one Contra Costa County deputy and several BPD officers, fled down Martin Luther King Jr. Way before heading west and south into Emeryville, according to emergency dispatches and police.
The Berkeley units pursued the driver onto the Bay Bridge, where BPD supervisors called them back into town.
The Contra Costa County unit, CHP and officers from San Francisco followed the fleeing driver into San Francisco where he managed to lose them, BPD said.
A short time later, he returned to the East Bay and stopped on Shattuck Avenue at 51st Street in North Oakland to get gas, BPD said.
Air support from Contra Costa County had been following the driver all along, BPD said, and officers arrested him at the gas station along with his female passenger.
No further details were immediately available.
This story was updated after publication due to the developing nature of events.
🚨
The Berkeley Scanner was the first to report these incidents.