Traffic safety
Cyclist rushed to hospital after West Berkeley crash
Reports of the crash, on southbound San Pablo Avenue at Oregon Street, began coming in shortly after 5 p.m.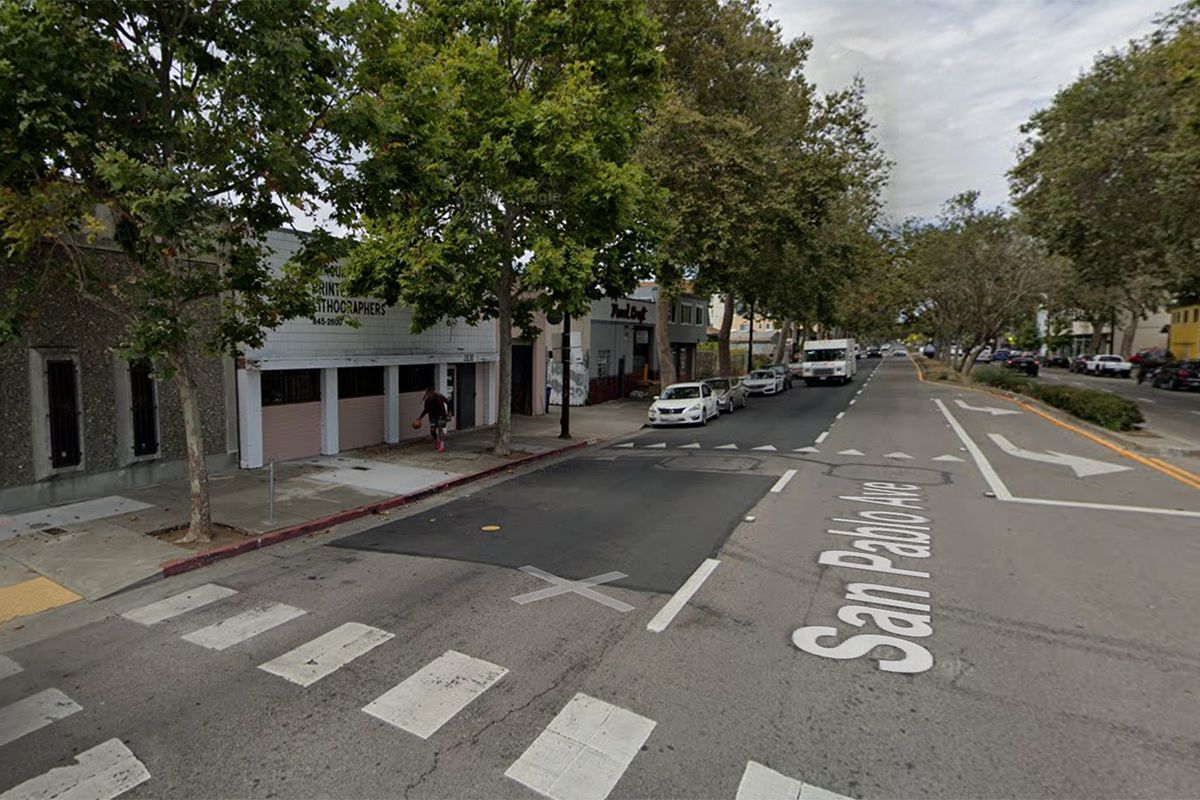 A cyclist was rushed to Highland Hospital on Saturday evening after a crash involving a driver on San Pablo Avenue in West Berkeley.
Reports of the crash, on southbound San Pablo at Oregon Street, began coming in shortly after 5 p.m.
Scroll down for an update to the story.
First responders found the cyclist down in the roadway but she was conscious and talking, according to preliminary reports.
The driver also remained at the scene, police said.
Details regarding the circumstances of the crash were not immediately available.
The Berkeley Fire Department took the cyclist to Highland Hospital, the regional trauma center, for treatment.
Initially, the BFD response was classified as Code 2, which is more of an intermediate-level response.
But, along the way, BFD upgraded its response to Code 3, an emergency classification that involves lights and sirens and may indicate a patient's worsening condition.
The roadway was clear as of 5:45 p.m., the Berkeley Police Department said.
Update, 6:15 p.m. A Berkeley Scanner reader who saw the immediate aftermath of the crash at San Pablo and Oregon shared the following details about the collision.
He said he had been walking in the area shortly after it happened.
"Police were already on the scene, but the paramedics had yet to arrive. The cyclist (an adult female roughly in her 60s) was down in the left lane of southbound San Pablo at Oregon, right by the crosswalk," he wrote. "Police were with her, talking to her, waiting for the paramedics to arrive."
The involved vehicle was an SUV that he thought had either been turning left from Oregon onto San Pablo or making a U-turn from northbound San Pablo into the southbound lanes.
"The SUV had a cracked windshield, but not clear if it was already there, or a result of the crash," he said. "Someone had moved the bike out of the street and to the curb so it wasn't clear exactly where the bike initially landed."
As he left, police were canvassing for witnesses in the area to find out more about the collision and who had moved the bike.
This story will be updated as additional information becomes available.
💡
The Berkeley Scanner is 100% member-supported. That means no ads, no spam and no distractions. But we need your help now to reach our next milestone of 900 paying members. Help us reach our goal.