Traffic safety
Man in stolen car fleeing cop in Berkeley crashes, escapes
Police said the man was driving a Honda Accord that he had stolen when he found it in Berkeley with the engine running.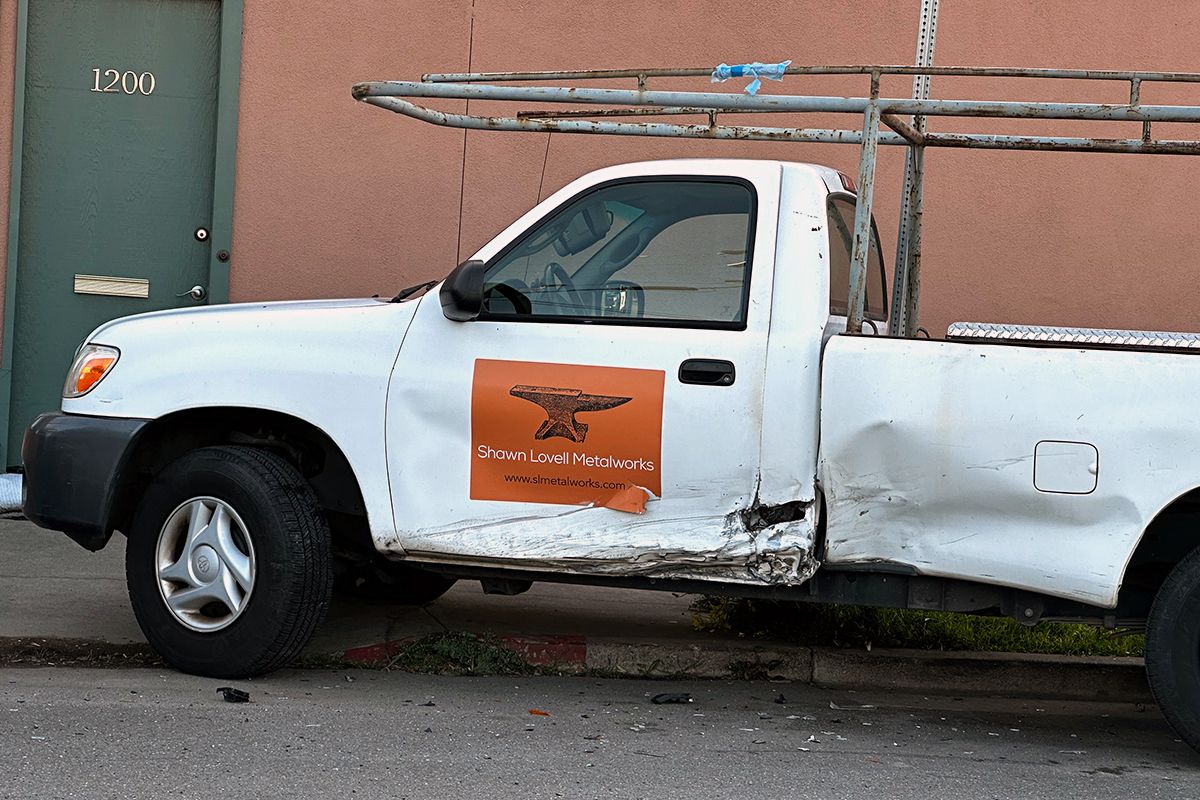 A driver in a stolen car who ran a stop sign in front of a Berkeley police officer ended up crashing into two vehicles and evading capture Wednesday, authorities say.
The Berkeley Police Department later determined that the man had been driving a Honda Accord that he had stolen when he found it with the engine running in Berkeley.
The incident began just after 4:40 p.m. when the officer saw the driver run a stop sign on Harrison Street as he headed west somewhere between San Pablo Avenue and Fourth Street, BPD said.
The officer tried to stop the driver but he fled, turning left onto Fourth Street, according to Berkeley police. The fleeing driver struck a parked truck and then continued speeding away.
The officer followed the driver but did not initiate a pursuit, in line with the agency's pursuit policy, said Officer Byron White, BPD spokesman, in response to a Berkeley Scanner inquiry.
When the driver got to Gilman Street, he turned left and headed back toward the freeway. Just west of the overpass, he struck a driver in an SUV, then fled the area on foot, according to BPD.
(The other motorist sustained only minor injuries, with a complaint of pain to the leg, White said.)
Police got reports that the man may have run across the freeway to the east. Officers searched east and west of the freeway but were unable to find him.
Police described the man as Hispanic, in his 20s with a thin build, wearing a black T-shirt and a black hoodie around the waist.
Officers left the area shortly before 6 p.m.
🚨
Readers asked us about this incident, which resulted in this report. Have questions about crime in Berkeley? Alert The Berkeley Scanner.