Arrests
Felon, 61, charged with Berkeley 'hot prowl' burglary series
Tyrone Brown has been charged with felonies linked to four Berkeley households over less than a week, according to court papers.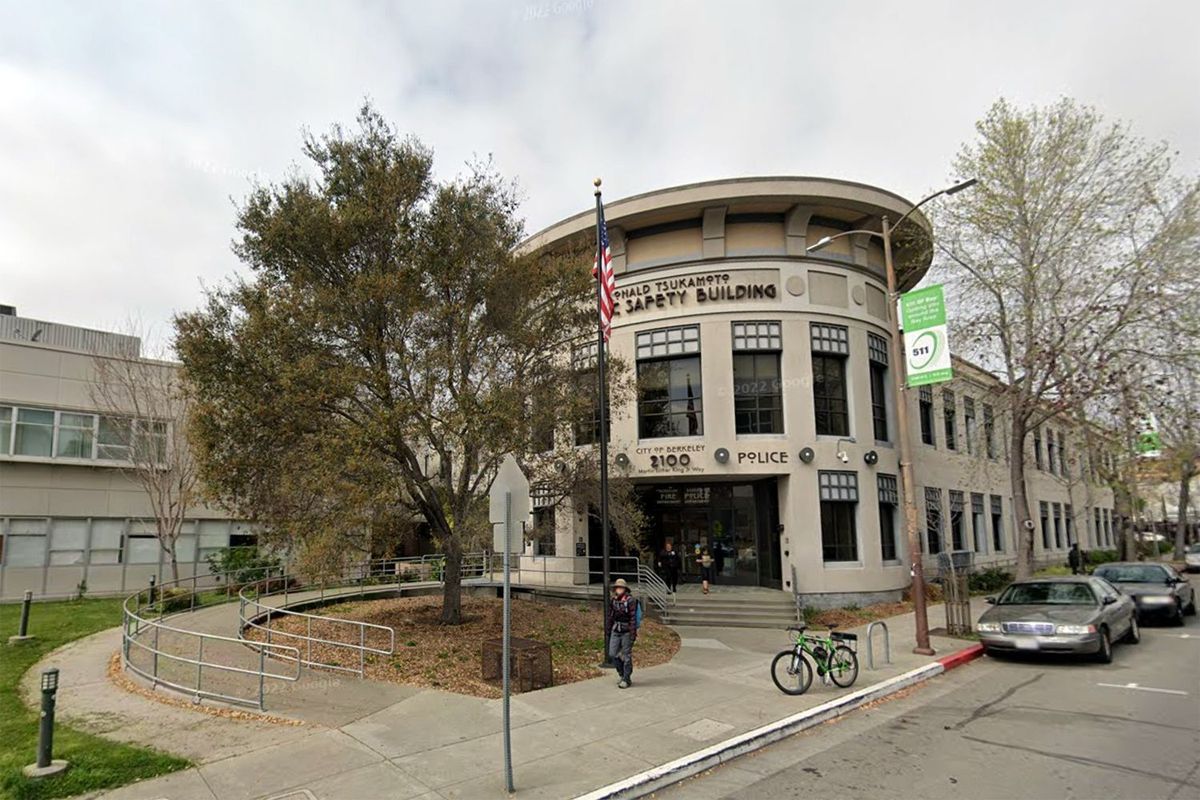 A man who was already facing charges in an East Bay hot prowl burglary case from last year has now been charged with several new break-ins in Berkeley in recent weeks, according to police and court papers.
In all four incidents, which took place from Feb. 9-14, residents were home asleep when the burglar broke in, the Berkeley Police Department said Monday in response to a Berkeley Scanner inquiry.
The California Highway Patrol ultimately arrested the man in Oakland, police say, when he parked a stolen car near the Oakland CHP office on Valentine's Day.
Authorities said he had recently stolen the car from a North Berkeley home in the 1700 block of Jaynes Street.
This week, authorities identified the man as 61-year-old Tyrone Booker Brown and said he has no permanent address.
On Monday, the Alameda County district attorney's office charged Brown with six felonies linked to all four Berkeley households, according to court papers.
Investigators linked Brown to the hot prowl burglary series with the help of security footage and said he was wearing the same clothing during some of the break-ins.
On Feb. 9, BPD said, Brown tried to break into a home in the 1600 block of Ninth Street (near Cedar Street) just before 3 a.m. while a man in his 80s was asleep inside.
Police say Brown walked into the man's gated backyard and used a small torch to "burn and smash" his way into a rear window.
The resident awoke when he heard his gate open and his security light came on, which scared off the intruder, police said.
Brown next targeted a home on Hearst Avenue near Ohlone Park overnight from Feb. 10-11 as a couple in their 70s slept, police said.
According to BPD, Brown broke a window pane to get inside a locked door, then stole credit cards, electronics, a keyfob and the couple's Subaru Crosstrek.
On Feb. 11, security footage from a gas station in Oakland captured Brown trying to make purchases with the stolen credit cards just after 4 a.m., police said. Police later found the car abandoned in Oakland.
💡
Did you know? The Berkeley Police Department has a security camera registry to assist in the investigation of crimes. Learn more on the city website.
Valentine's Day break-ins in Berkeley
The other two break-ins took place from Feb. 13-14.
In the first, police say, Brown burglarized a home office in a residence near the rose garden while a woman in her 50s and her family were asleep.
Brown broke into the window pane of a side door at the house by melting it so he could access the lock, police said, similar to what had happened on Ninth Street.
BPD said Brown took a purse, identification and credit cards as well as a bag full of miscellaneous computer cables before moving on to Jaynes Street, about a mile away.
On Jaynes Street, the Berkeley Police Department said, Brown removed a screen and possibly opened a side window to get inside while a couple in their 50s slept.
Then he stole a wallet, credit cards and identification, a laptop, keys and a 2012 Hyundai Genesis, according to police and court papers.
He also left the bag of charging cables that had been stolen from the home near the rose garden, police said.
Found with stolen car, arrested in Oakland
On Feb. 14 shortly before 4 p.m., two CHP officers were out looking for stolen cars when they noticed the Hyundai Genesis parked on MLK north of 36th Street in Oakland.
They ran the plate and saw that it had recently been stolen from Berkeley, according to court papers.
The car was running, according to the CHP, and a man later identified as Brown was sitting in the driver's seat.
When Brown got out of the car, the officers arrested him in connection with the stolen vehicle as well as a $350,000 burglary warrant from Alameda County, according to court papers.
When the CHP officers searched Brown, they found identification and credit cards from Jayne Street and the home near the rose garden, authorities said.
On Feb. 15, the CHP alerted BPD about Brown's arrest and, on Monday, the Alameda County DA's office charged him with the Berkeley hot prowl burglary series.
The DA's office also charged Brown with vehicle theft in connection with both stolen vehicles.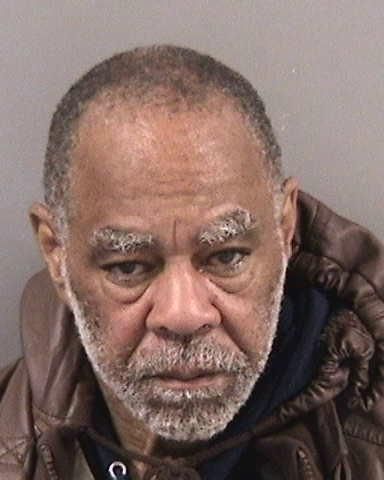 Tyrone Booker Brown. BPD
When police interviewed Brown, he told officers "he didn't steal anything nor did he burglarize anyone," according to BPD.
According to court papers, Brown has five vehicle theft convictions and three burglary convictions from 1980 to 1991. About half of those convictions resulted in prison terms.
Brown's most recent felony conviction came in 2018, according to court papers, when a Santa Clara County home burglary case sent him to prison.
He is alleged to have two strikes.
Charges still pending in 2022 San Leandro case
Brown had been released from jail on bail about three months ago, according to court records, while facing felony charges in yet another hot prowl home burglary case.
During that incident last year on Jan. 12, 2022, police say, Brown broke into a San Leandro home shortly before 2 a.m.
A couple awoke to find their home had been burglarized, then tracked their stolen electronics and directed police to the culprit, who was identified by authorities as Brown.
When police arrested Brown, they found him in possession of the stolen electronics and the residents' car keys, according to court papers. The DA's office charged him two days later with hot prowl burglary.
That case is still making its way through the justice system.
In addition to the new hot prowl burglary, identity theft and vehicle theft charges, Brown also faces special allegations related to his prior convictions and because he was out on bail at the time of the new crimes.
If he is convicted, he could see a stiffer sentence as a result.
As of Tuesday, Brown remains in custody at Santa Rita Jail in Dublin. He appears to be ineligible for bail due to the charges against him, according to court records online.
He is scheduled for arraignment Wednesday.
🚨
Readers asked us about these incidents, which resulted in this report. Have questions about crime in Berkeley? Alert The Berkeley Scanner.