Traffic safety
Garbage truck takes down power poles, lines in Berkeley
"Our whole house shook," one local resident said. "I thought for sure it was a huge earthquake."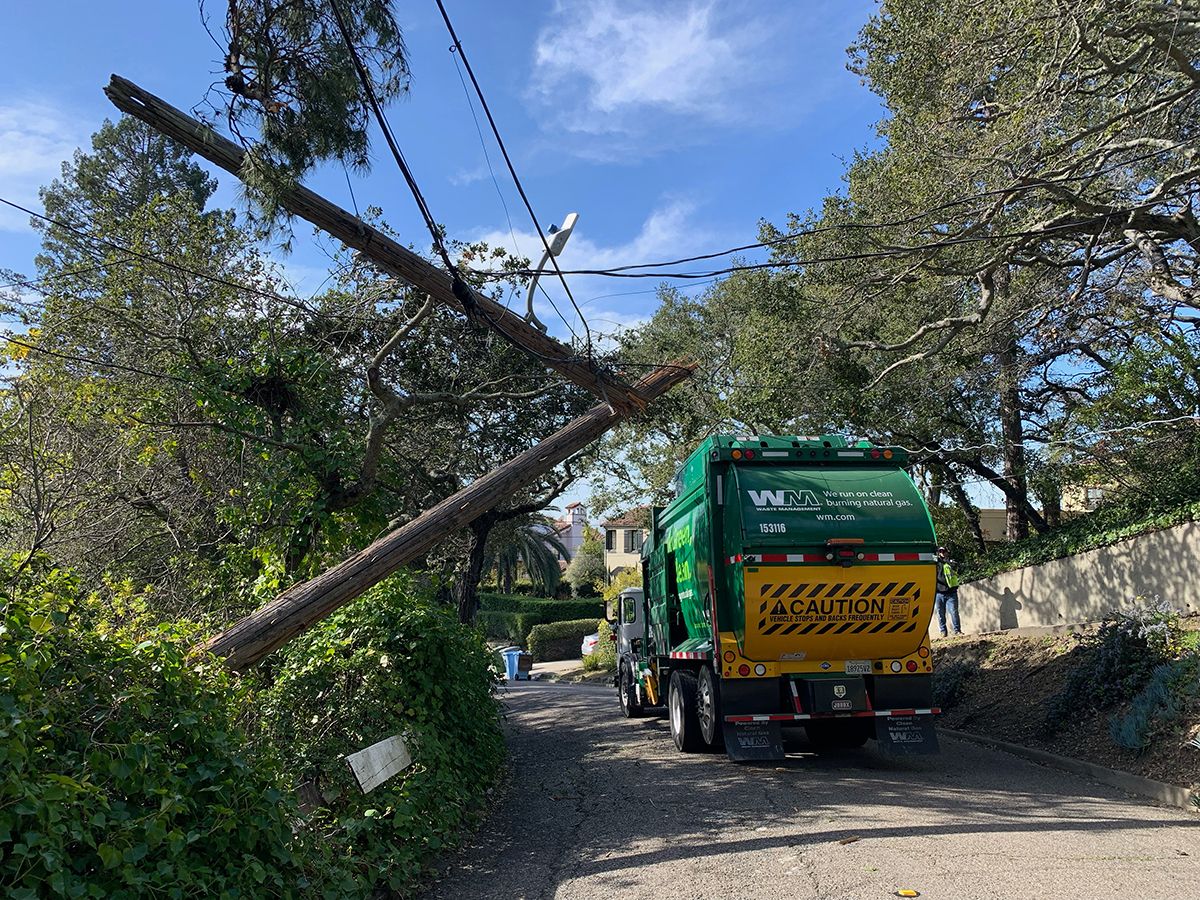 A pocket of Berkeley residents are without power Monday due to a garbage truck crash on The Uplands that snapped a power pole in half, caused a small fire and briefly trapped the driver inside the truck.
PG&E is at the scene and will be taking over the incident, Berkeley police said.
According to the PG&E outage map, about a dozen Berkeley homes are now without power.
The 9 a.m. crash closed The Uplands between El Camino Real and Tunnel Road in the Claremont neighborhood.
The closure will require a detour and is slated to last until noon Tuesday, according to a Nixle alert the city of Berkeley sent late Monday morning.
As of Monday afternoon, a police cruiser was parked at The Uplands and Tunnel Road and an officer was turning back foot traffic in the area.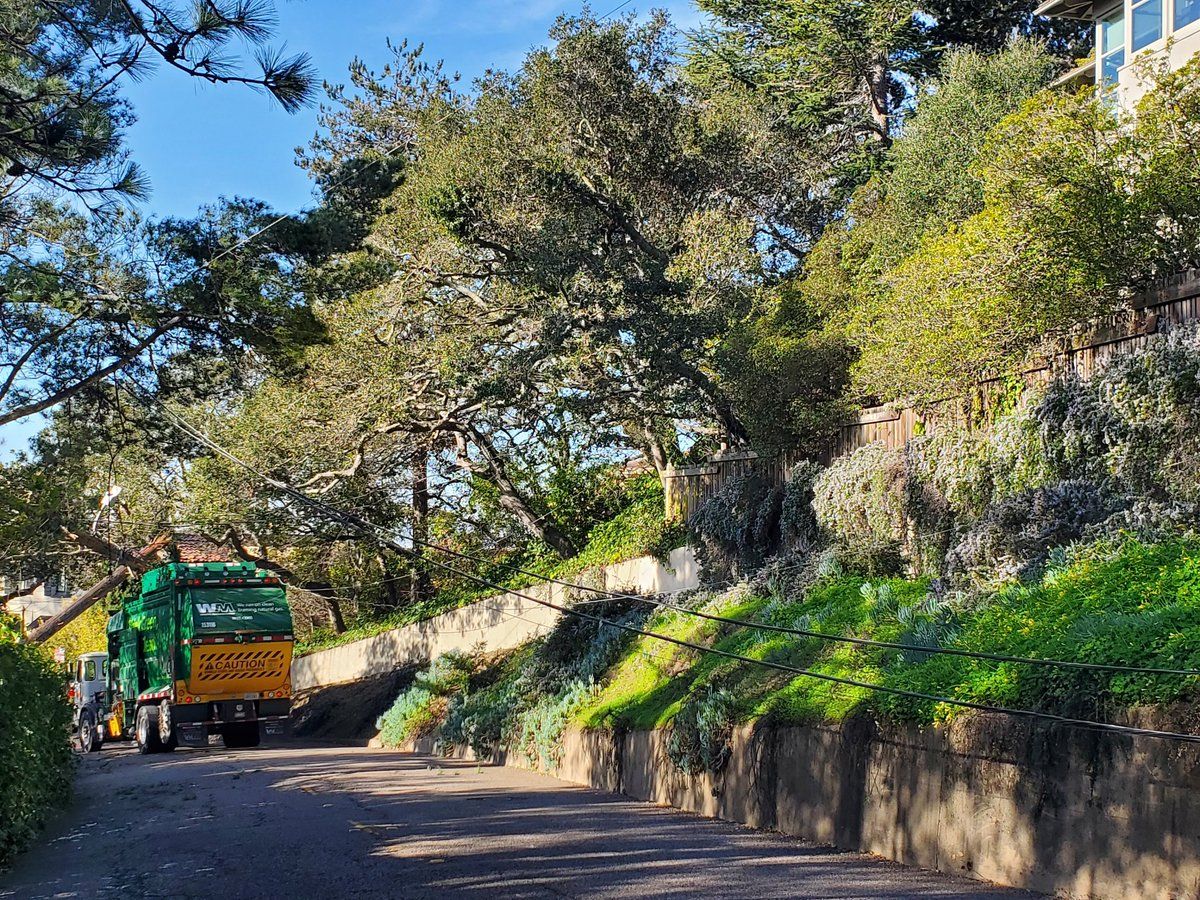 The Nixle alert was slim on details but a community member told The Berkeley Scanner he had been enjoying his morning coffee Monday when all of a sudden he felt a massive rattle and the lights went out.
"Our whole house shook," he said. "I thought for sure it was a huge earthquake."
When he looked outside, he saw a broken power pole and power lines that had snapped like twigs.
There was also a small fire at The Uplands and Tunnel, but it was extinguished quickly, he said.
"Most of the drama's over," he said around noon.
The resident thought a cable or power line might have sagged too low and been caught by the truck as the driver followed his route.
PG&E is slated to put up new power poles now, but it was unclear exactly how long that might take.
Police said the driver of the truck was stuck inside it briefly due to concerns about live wires, but he was eventually able to exit the vehicle.
Update, 1 p.m. The Berkeley Fire Department confirmed that the garbage truck driver "hooked the wires" with his vehicle as he made his way from Tunnel Road to El Camino Real on The Uplands.
That contact snapped the first power pole and created tension on a pole behind him, which pulled it down, BFD said.
Some of the wires then arced and caught fire.
Seeing the arcing wires, the Waste Management driver followed his training and stayed in his truck until firefighters confirmed it was safe to come out.
The fire was contained and no injuries were reported.
BFD said there had been "extensive damage to wires and power poles," which would likely take at least 24 hours to fix.
In addition to replacing the poles and restringing the wires, PG&E will also have to coordinate with internet and cable service providers to replace those wires.
The Berkeley Scanner has asked PG&E and Waste Management for information and will update this story when it becomes available.
This story was updated shortly after publication with information from BFD.
🚨
Readers asked us about this incident, which resulted in this report. Have questions about public safety in Berkeley? Alert The Berkeley Scanner.