Traffic safety
Cyclist still unconscious after Nov. 25 crash on San Pablo
The cyclist had been eastbound on Virginia Street crossing San Pablo Avenue when a southbound driver struck him just after 7 p.m.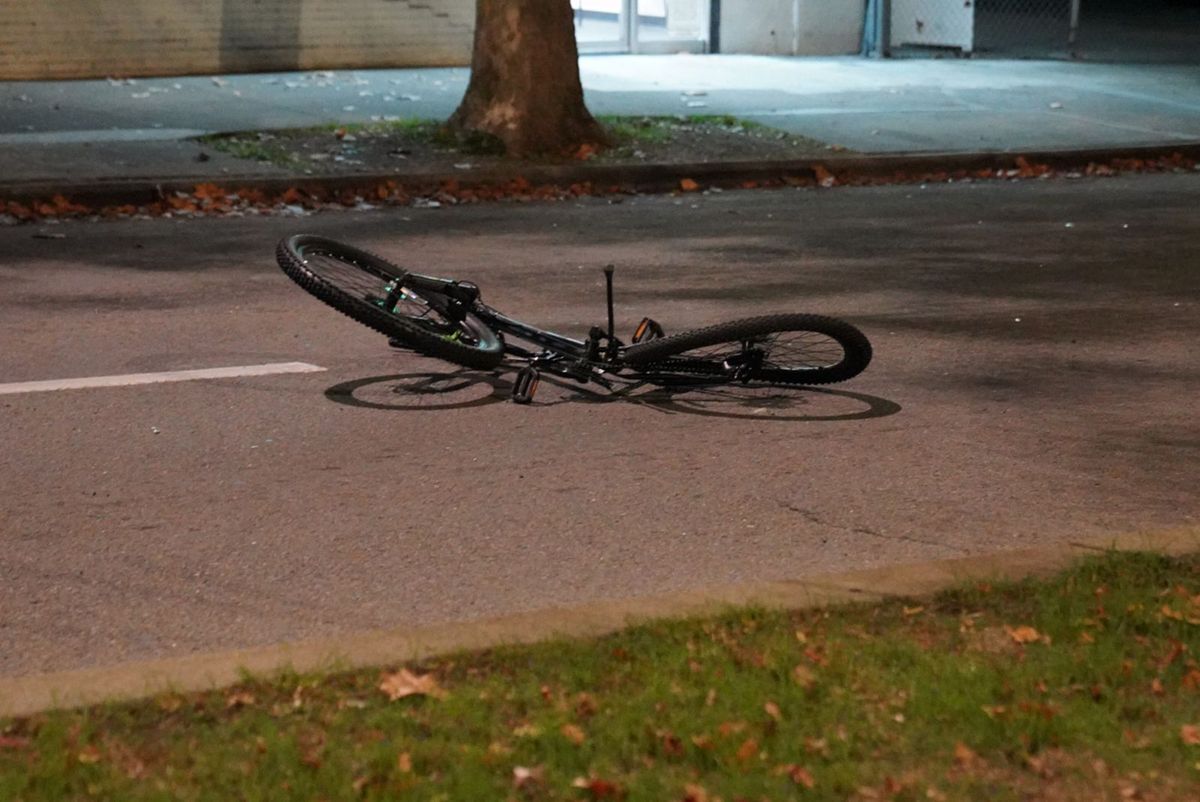 A cyclist who was struck by a driver in Berkeley just after Thanksgiving has still not regained consciousness as of this week, The Berkeley Scanner has learned.
The cyclist, a Portola Valley man in his 30s, had been eastbound on Virginia Street crossing San Pablo Avenue when a southbound driver in a 2002 Volvo struck him Nov. 25 just after 7 p.m.
Police say they are still working to determine the circumstances of the crash and identify the primary collision factor that led to it.
Surveillance footage in the area shows the periods before and after the crash, police said, but the collision itself was not captured.
It did appear that the cyclist had stopped at the stop sign on Virginia Street before entering San Pablo Avenue, police said this week.
The driver, an Oakland man in his mid-70s, remained at the scene.
The cyclist was reported to be unconscious after the collision and spent weeks in critical condition in the ICU.
Berkeley bike advocates and other community members raised alarm bells after the Nov. 25 crash, asking why a traffic signal designed to help cyclists and pedestrians cross the busy intersection was still not working years past its initial estimated completion date.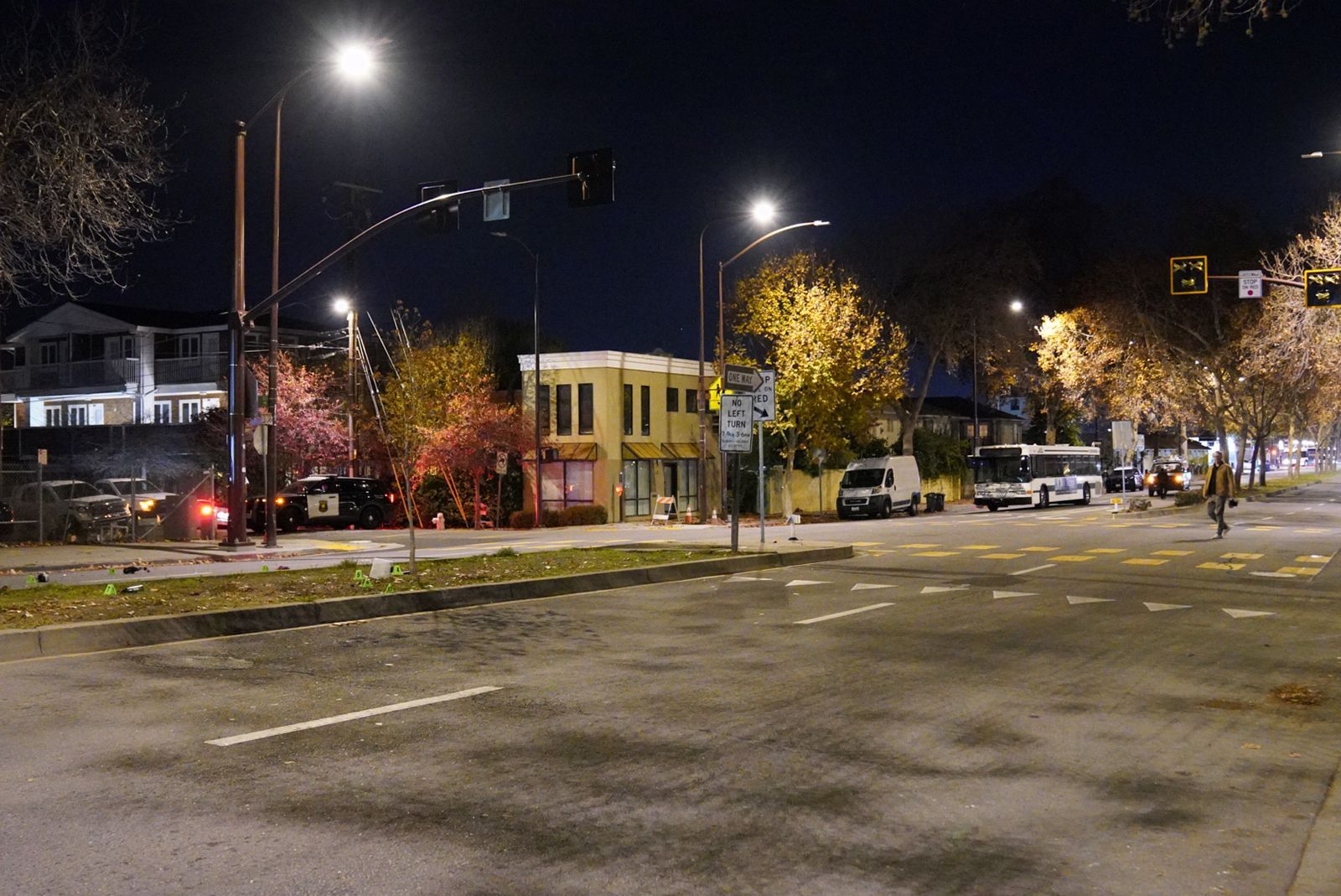 The signals, which will use video to detect cyclists on Virginia Street automatically and trigger a red light for drivers on San Pablo, is now expected to be operational by late January, Caltrans told The Berkeley Scanner.
In addition to the automatic video detection, the beacon is slated to include a manual push button for pedestrians to use to trigger the red light.
The project involves Caltrans, PG&E and the city of Berkeley, which perhaps has slowed down its progress over the years.
As of late November, Caltrans said it had been waiting on design drawings from PG&E to turn on the beacon.
"Once the PG&E design drawings are received Caltrans will complete the work and the pedestrian beacons will be activated at this location," Caltrans told The Berkeley Scanner.
Last week, PG&E said it had actually been waiting on Caltrans to move forward.
PG&E told The Berkeley Scanner that it had completed the design in August, but that Caltrans had asked for a redesign.
"We expedited the work and the redesign was complete on August 26. PG&E has been waiting for Caltrans to pay the contract, which it did on December 7," PG&E said. "At this point, a land encroachment permit is next and comes from the city, and then we will be able to move forward with the work."
The city directed Berkeley Scanner inquiries about the intersection to Caltrans.
San Pablo, Virginia has been a priority for Walk Bike Berkeley
Walk Bike Berkeley has been pushing officials for years to make the intersection safer. In May 2018, bike advocates demonstrated at San Pablo and Virginia in support of crosswalk improvements.
At the time, plans did not include automatic video detection for cyclists.
Walk Bike Berkeley made it clear that this was a priority at San Pablo and Virginia Street, which is one of the city's "bike boulevards," quieter routes for cyclists that parallel busier main corridors.
"While the boulevards themselves may be relatively safe and quiet, the 'network' breaks down at busy intersections," Streetsblog SF wrote in 2018. "Where the Virginia Bike Boulevard hits San Pablo, riders must cross four busy traffic lanes. Drivers move fast along San Pablo, and the crossing feels treacherous, even with the yellow zebra crosswalk and the median refuge."
The project was initially slated to be done in 2019, Streetsblog SF wrote in 2018.
It wasn't. In 2020, Caltrans told Walk Bike Berkeley that the project was "tentatively scheduled to begin sometime in Spring 2021."
Years passed. Community members told The Berkeley Scanner that the signal at Virginia and San Pablo was finally installed earlier this year. But it was never turned on pending work by PG&E and Caltrans.
After the crash in November, Walk Bike Berkeley (WBB) circled back with Caltrans to make sure the beacon would include safety improvements for cyclists as well as pedestrians.
"This severe injury collision could have been prevented if the pedestrian hybrid beacon Caltrans installed earlier this year had been operational," WBB's Ben Gerhardstein told Caltrans in a Nov. 28 email. "Walk Bike Berkeley urges Caltrans and any utilities you are coordinating with to finish the installation and activation of the beacon."
Caltrans confirmed that there would be video detection and said city staff "will be responsible for any signal timing adjustments needed."
In late November, Caltrans also told Walk Bike Berkeley that the project was "a priority," according to emails reviewed by The Berkeley Scanner.
Walk Bike Berkeley: "Where is the urgency?"
There have been a number of other collisions involving drivers and cyclists at San Pablo and Virginia over the years, but most appear to have been relatively minor.
November was not the first time a cyclist had been seriously injured at Virginia and San Pablo, however.
On March 13, 2020, a driver turning left struck a 28-year-old cyclist just after 7:30 p.m., leaving him with serious injuries, according to the Transportation Injury Mapping System, a project of UC Berkeley. The cyclist had the right-of-way and the driver was determined to have been at fault in the 2020 collision.
On Wednesday, Gerhardstein of Walk Bike Berkeley told The Berkeley Scanner that there had been "years of slow or zero progress" before the beacon was ever built.
"It takes five years, and then this collision happens. Which so clearly could have been prevented," he said. "Where is the urgency when it comes to safety?"
He said it felt like advocates should not have to hold monthly demonstrations to keep important traffic safety projects in the public eye.
"It's frustrating on many levels. I'd like to better understand why has it taken so long," he said. "And there are so many spots like this across the city that need this kind of treatment."