UC Berkeley
Police arrest suspect after chase through People's Park
The man had punched a young female Taco Bell Cantina worker multiple times during a robbery attempt Tuesday night, police said.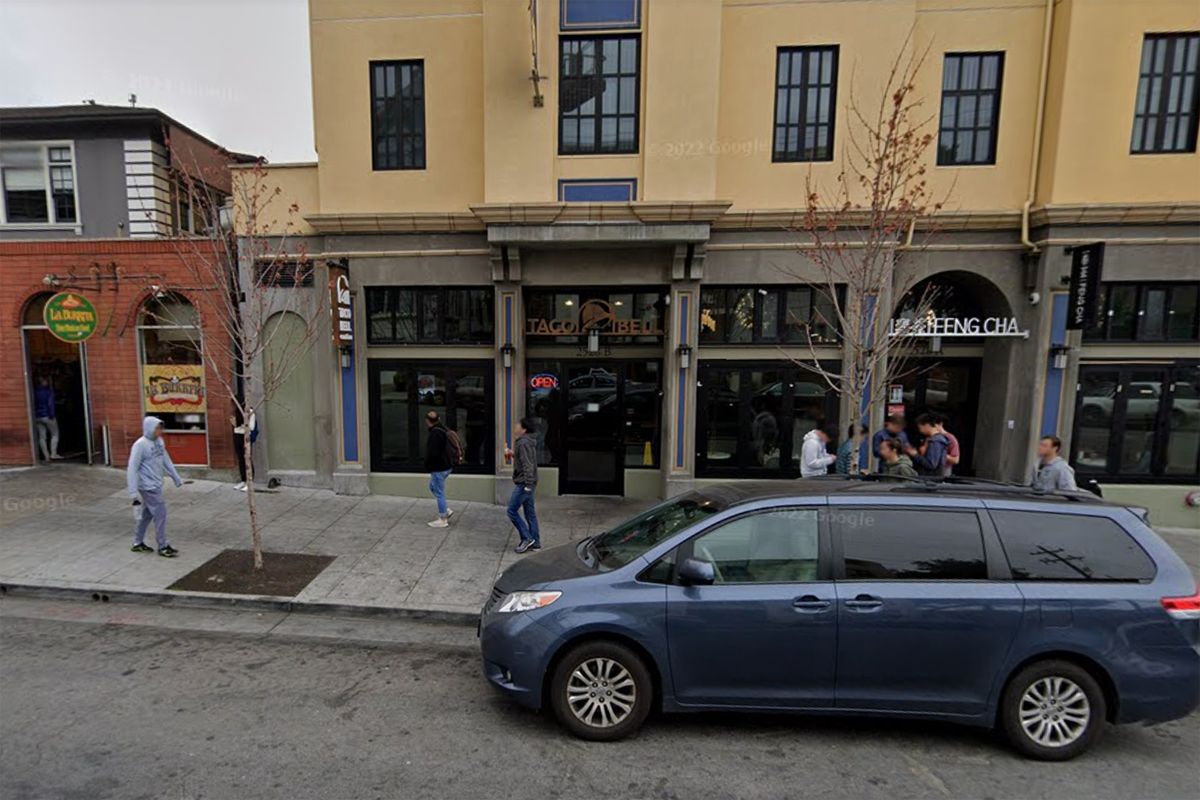 Berkeley police have arrested a man who fought with employees at Taco Bell Cantina during a robbery attempt earlier this week, authorities report.
The man ran when police spotted him Wednesday night and tried to arrest him in the Southside neighborhood near UC Berkeley, the Berkeley Police Department said in response to an inquiry from The Berkeley Scanner.
The man fled through People's Park to try to evade capture, police said, but Bike Force officers were able to take him into custody shortly after 5 p.m., BPD said.
Police in Berkeley had been looking for the man in connection with an attempted robbery Tuesday night.
The University of California Police Department had put out a WarnMe notice about the crime.
According to police, the attempted robbery took place at 8:30 p.m. at Taco Bell Cantina, at 2528 Durant Ave. The area is heavily populated with UC Berkeley students.
The suspect had tried to leave Taco Bell with a cup of soda and then fought with employees who confronted him, police said. He had reportedly been causing problems at the business for weeks.
Before leaving Tuesday night, the man had punched a young female Taco Bell worker multiple times, police said. She declined treatment at the scene.
The man's name and photograph were not immediately available, but they will be added to the story when they are.