Courts
Driver who ran over homeless woman while fleeing UCPD held on murder charge
Alexander McGee, now 32, ran over 58-year-old Bernadette Young Bear while fleeing from a UCPD officer nearly three years ago.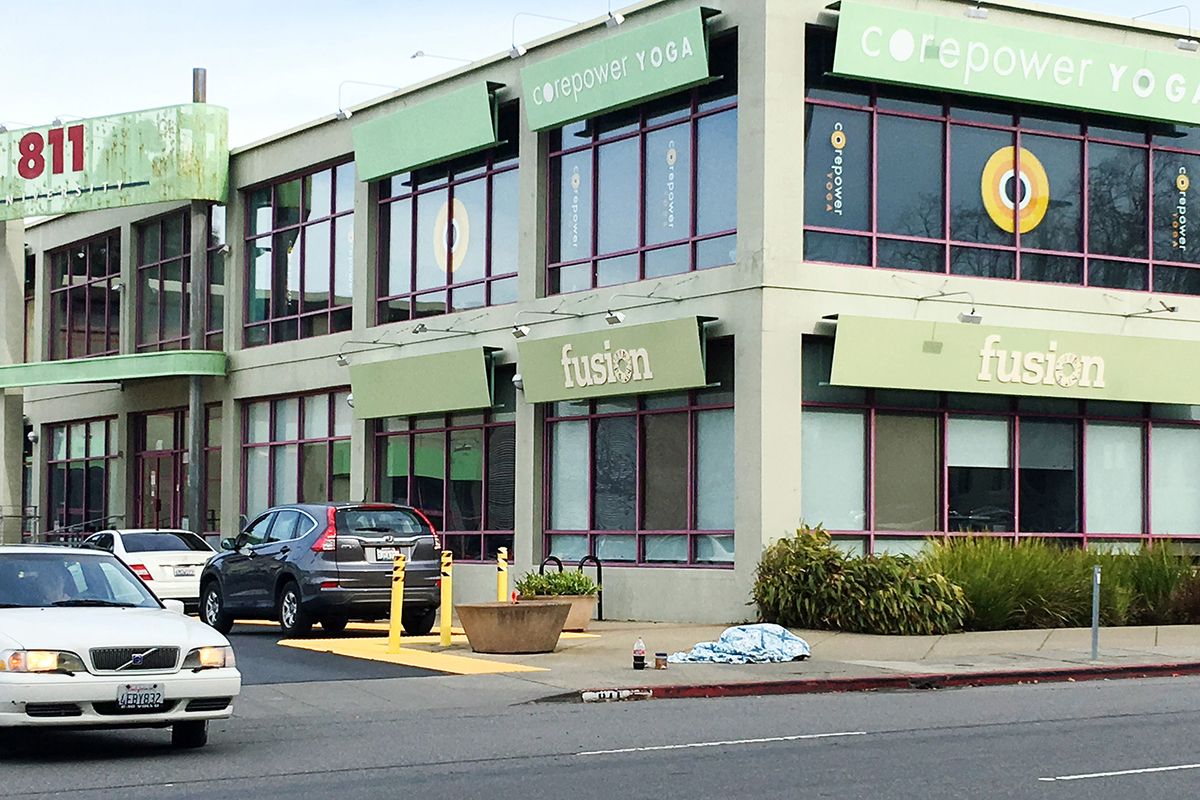 A man who drove onto a West Berkeley sidewalk in 2020 and killed a homeless woman who was wrapped in a blanket on the ground has been ordered by an Alameda County Superior Court judge to stand trial on a murder charge.
Alexander McGee, now 32, ran over 58-year-old Bernadette Young Bear while fleeing from a University of California police officer Jan. 20, 2020. It was Berkeley's first homicide in two years.
McGee had been parked on Sixth Street, just north of University Avenue, when the UCPD officer heard a young woman screaming for help and saw McGee punch her in the head inside their car, according to testimony in the preliminary hearing, which took place in November.
When the officer pulled up behind McGee and put his lights on, McGee fled, according to testimony, ultimately driving onto the sidewalk on University Avenue and killing Young Bear before getting onto the freeway. He escaped capture that day but was arrested at his home in Oakland about a week after the homicide.
The Berkeley Scanner did not attend the hearing but reviewed a complete transcript of the testimony, along with other court records, to compile this story.
McGee's defense attorney, Colin Cooper, had argued in court that McGee should not be held on the murder charge because there was insufficient evidence of malice under the law.
In the brief hearing, Judge Thomas Reardon ultimately disagreed.
Argument at Berkeley Bowl preceded the hit-and-run crash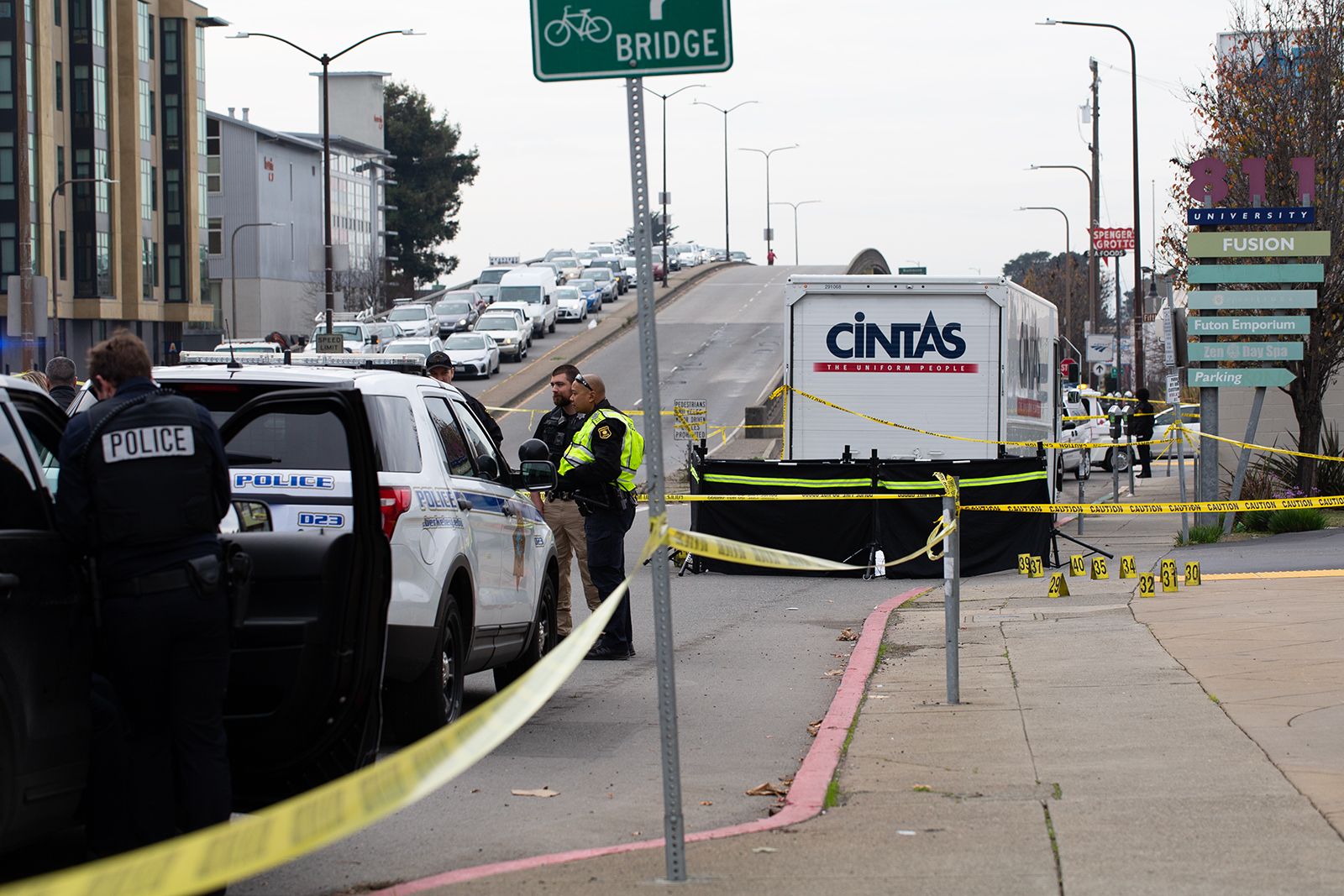 Only two witnesses — Berkeley's homicide sergeant and a Berkeley police officer — testified at the hearing, which took place over just a few hours at the René C. Davidson Courthouse in Oakland on Nov. 3.
But their testimony revealed new details about the case that had not previously been public, including how Berkeley police detectives had managed to track down a key piece of evidence that a bystander had surreptitiously removed from the scene.
That evidence ultimately led police to the killer, according to court testimony.
On Jan. 20, 2020, according to court testimony, McGee and his then-girlfriend had gone to Berkeley Bowl West to pick up food when they got into an argument.
The young woman, who was just 19 at the time, had seen an acquaintance in the store and walked to a different aisle to chat with them.
"Alex got upset with her," BPD homicide Sgt. Jennifer Wilson testified. She "was inquiring about getting a job at Berkeley Bowl and that upset him."
The couple left Berkeley Bowl and McGee "started hitting her when they were in the car."
The 19-year-old called out for help when she saw a nearby pedestrian, but McGee continued to hit her, Wilson said, and held her down as they drove.
He ultimately left her with a cut under one eye and pulled out two of her braids, leaving her with a bald patch on her head, the detective testified.
While calling out for help, the young woman "heard Alex say something like, oh, shit, the police, the police," Wilson said. "The door was opened somehow, her purse fell out, and then Alex drove away crazy."
"A purse came flying from the door"
As it turned out, the UCPD officer had been checking on an off-campus building owned by UC Berkeley when he heard a woman screaming for help just west of the Chevron gas station at Sixth and University.
The officer pulled behind McGee and flipped on his lights.
"He pulled behind them and then the car took off and made an aggressive U-turn while the door was still open," testified Officer Katrzyna Kirkbride. "A purse came flying from the door and then the driver reached over, shut the door, made a U-turn and went southbound on Sixth Street."
After crossing University heading south, McGee only went about a block before turning around again, according to court testimony.
When he got back to University and turned left, he ran the red light and had to swerve around an eastbound driver who had the right of way, according to court testimony.
A Cintas truck driver who had been parked near 811 University Ave. had just gotten back into her truck when she "heard a sound of a vehicle coming really fast," Kirkbride testified.
When she looked in her passenger-side mirror, she saw a car speeding toward her on the sidewalk. She was worried it was going to hit her truck.
But then she saw something even more disturbing. That morning, she had spoken briefly to a person who had been wrapped in a blanket and seemed to be sleeping on the sidewalk.
She had checked on the person and tried to encourage them to move, but the person had waved her off.
The Cintas driver told police, as she looked in her mirror, she had seen the speeding driver hit the person on the sidewalk.
"She thought that she saw the person that was laying on the sidewalk go airborne a little bit and then come down and saw the vehicle drive over the person," Kirkbride testified.
When McGee hit Young Bear, he and the young woman had been "bracing, like they were holding on really tight because they were going very fast," the Cintas driver had told police.
"At no point in time did it seem like the vehicle was slowing down; they were going really fast," Kirkbride testified. "The only time they slowed down was … caused by the driving over the person and then they took off on the overpass."
The Cintas driver also told police that the UCPD officer had his lights and siren on as he pursued McGee. (At the time of the crash, some community members had raised questions about whether the pursuit was in line with UCPD policy and whether the officer had used his siren. One witness had told this reporter, then working for Berkeleyside, that he had not heard it.)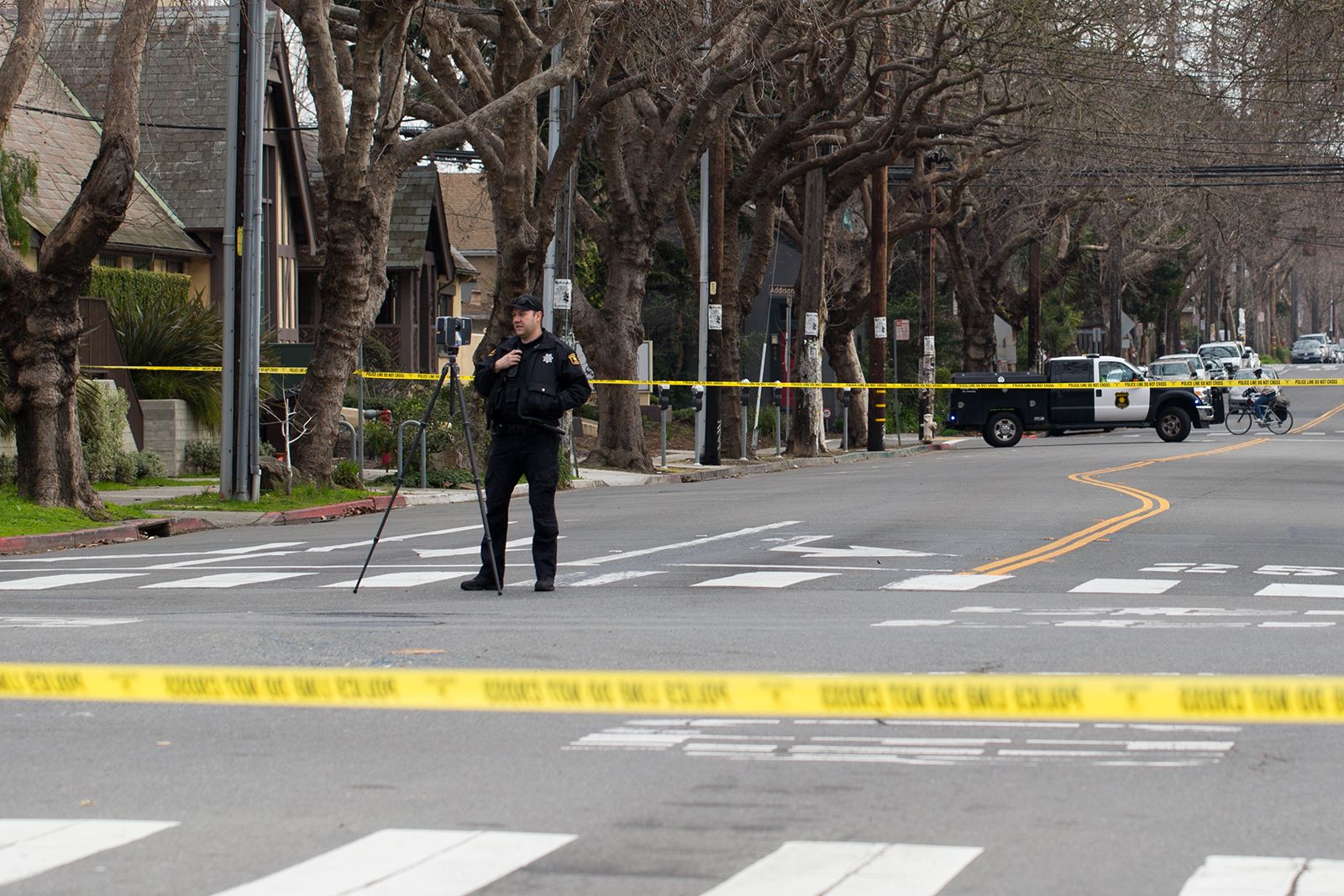 During the chase, Kirkbride told the court, the UCPD officer at one point thought he saw the woman who had been in distress fall out of the car.
When the fleeing driver got onto the freeway, the UCPD officer circled back to University to check on her. That's when police — including Berkeley PD officers who had responded to UCPD's call for emergency backup — found Young Bear.
She had suffered severe trauma in the crash and was pronounced dead at the scene. At the time of the incident, police said she had been dragged as the driver fled.
Part of Young Bear's skull was visible when Kirkbride got to the scene not long after the crash, she said.
"The body was contorted," she testified. "The feet were facing different directions."
An autopsy the day after her death found that Young Bear had suffered a skull fracture, broken pelvis, broken legs, broken arms and broken ribs, as well as an open wound to her abdomen and damage to her aorta and heart.
Berkeley police: Suspect threatened his girlfriend not to talk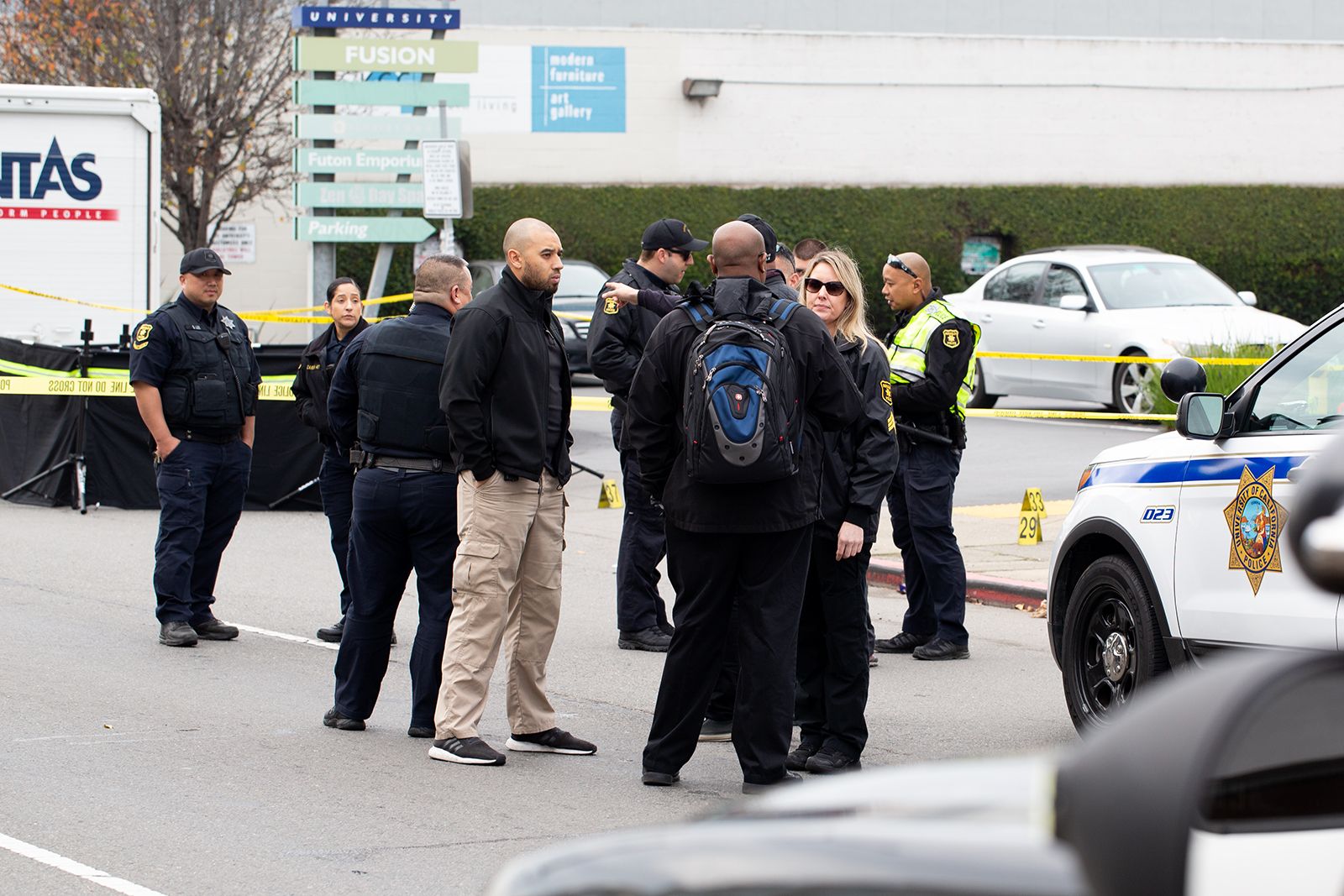 Although the incident had begun with a UCPD officer, the Berkeley Police Department took over the investigation once it became a homicide.
It took several days for police to identify the driver as McGee.
Detectives had been able to determine from surveillance video — which was also played in court — that a man who had been at the gas station at the time of the chase had removed crucial evidence from the scene.
The evidence? The girlfriend's purse, which had flown out of the open car door as McGee fled, police said.
"He actually collected the purse and did not turn it in to police," Sgt. Wilson told the court. He also "ended up" with a cellphone that fell out of the purse, she said.
Police were able to track that man down and recover the items. Inside the purse, they found a student ID card belonging to the 19-year-old woman they later identified as McGee's girlfriend.
The teenager told police that McGee had crashed into another vehicle as they fled on I-80 East back to her place, according to court testimony. The resulting damage was so bad that she was unable to open the car door when they got home.
McGee had also told his girlfriend not to use her cellphone to search for information about the Berkeley crash because someone had died, Wilson said.
"He said that he would hurt her," Wilson told to the court, "or have someone come hurt her if she said anything to the police about it."
DNA from Nissan matched Bernadette Young Bear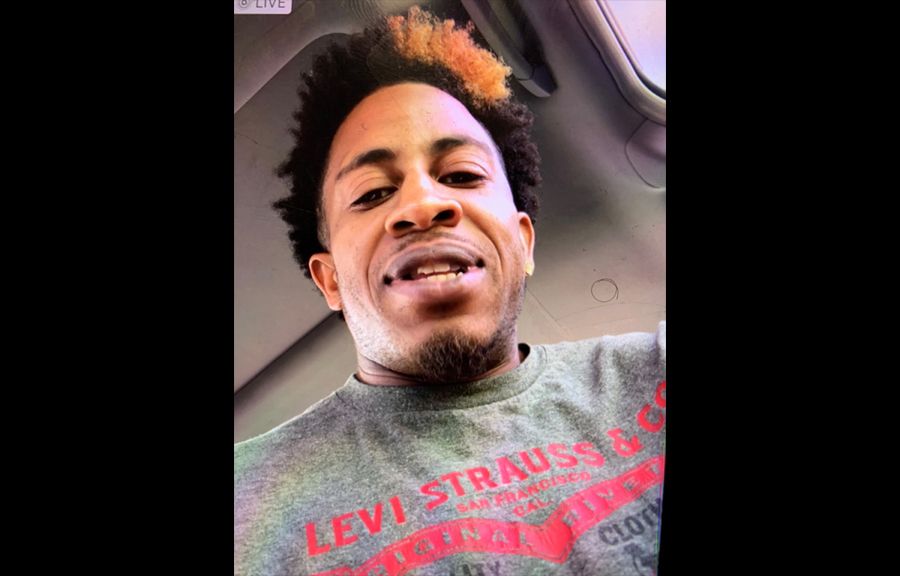 Investigators initially were unable to find McGee. They put out a community alert identifying him as armed and dangerous, as this reporter wrote on Berkeleyside at the time. Berkeley police asked for the public's help to locate him.
A few days later, BPD arrested McGee outside his home in Oakland on Jan. 29, 2020.
He had tried to run inside when he saw police, Wilson testified, but officers detained and arrested him just outside his front door.
During their investigation, police found and impounded the car from the crash, a dark gray 2011 Nissan Maxima.
Wilson said police found what appeared to be blood on the undercarriage and bumper, along with "hair still stuck in the undercarriage."
DNA tests showed that the blood was a match to Young Bear, Wilson told the court.
A "conscious disregard for human life"
In closing arguments, Cooper, the defense attorney, urged Judge Reardon to consider vehicular manslaughter rather than the murder charge.
"This is awful, it's tragic that somebody died. There's no question about it," Cooper said. "Mr. McGee would be the first one to say he shouldn't have fled."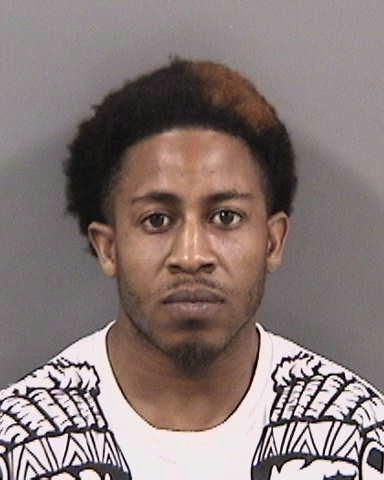 Alexander McGee. BPD
Cooper said that there had not, however, been evidence to suggest that there were many pedestrians in the area, and that McGee had only ended up on the sidewalk because he had swerved around a driver on University.
"That's bad, I agree, but it's not second-degree murder if you have no other evidence that there were people on the sidewalk, that there were people walking around, that it was a heavily trafficked area," he told the judge.
Cooper also argued that there were no "aggravating factors" — such as a longer chase, a more populated area, the use of alcohol or drugs or "priors that one could impute knowledge to Mr. McGee on for something like this."
"I don't mean, on behalf of Mr. McGee, to minimize the seriousness and the tragedy of this," Cooper told the court. "I'm simply saying he shouldn't be held to answer on a second-degree murder charge."
Prosecutor Edward McGarvey, of the Alameda County district attorney's office, had a different perspective.
"He knew it was dangerous to human life and he acted with conscious disregard for human life. I would suggest that the facts here show conscious disregard for human life by driving a vehicle as he's evading police onto a sidewalk," McGarvey argued. "This is a busy area. We heard testimony that this was a commercial area. There's a business nearby. He's driving on a very narrow sidewalk. The victim is sleeping on the ground."
McGarvey continued: "I think this is one of those situations where, how could the defendant not know that driving on the sidewalk in a busy street in broad daylight was not conscious disregard to human life?"
McGarvey also pointed out that McGee should have known, when he nearly struck a car on University — after running the red light, according to court testimony — that he was taking a serious risk.
"At that point, he's on notice that what he's doing is dangerous to human life, and then he proceeds to continue to strike his girlfriend and drive on a sidewalk where it's foreseeable that people are going to be," McGarvey told the judge.
Judge Reardon did not mince words when rendered his decision.
"For the purposes of this preliminary hearing and the standard before the court, I disagree with Mr. Cooper," he said.
Reardon held McGee to answer on the charges against him: murder, evading police causing death, leaving the scene of a serious collision, vehicular manslaughter with gross negligence and domestic violence.
At the time of his arrest, he had two felony convictions, according to court papers.
One was a felony burglary conviction from 2010 that had sent him to prison and counted as a strike, according to charging papers.
The other was a felony domestic violence conviction in 2012 that had also sent him to prison.
After prison, he had been placed on parole, which had been revoked multiple times over the years due to new violations, court records show.
In addition to his convictions, McGee had felony and misdemeanor charges related to domestic violence, stalking, firearm possession, resisting arrest, burglary and drug sales dating back to 2009, according to court records online.
As of this week, McGee remains in custody at Santa Rita Jail in Dublin, according to jail records online. He is being held without bail. (He has been in custody since his arrest in 2020.)
McGee's next hearing is scheduled for Dec. 15 at the René C. Davidson Courthouse in Oakland.
Note: This story initially spelled Young Bear's name as Youngbear, which is how it appears in court papers. An obituary published in the Lakota Times uses the former spelling. TBS has updated the story accordingly.