Courts
Suspect in 1997 Berkeley Hills stranger rape of teen ordered to stand trial
DNA tested decades after the rape led police to Kevin Davis, court records show. His DNA was on file because he had been in prison in another state.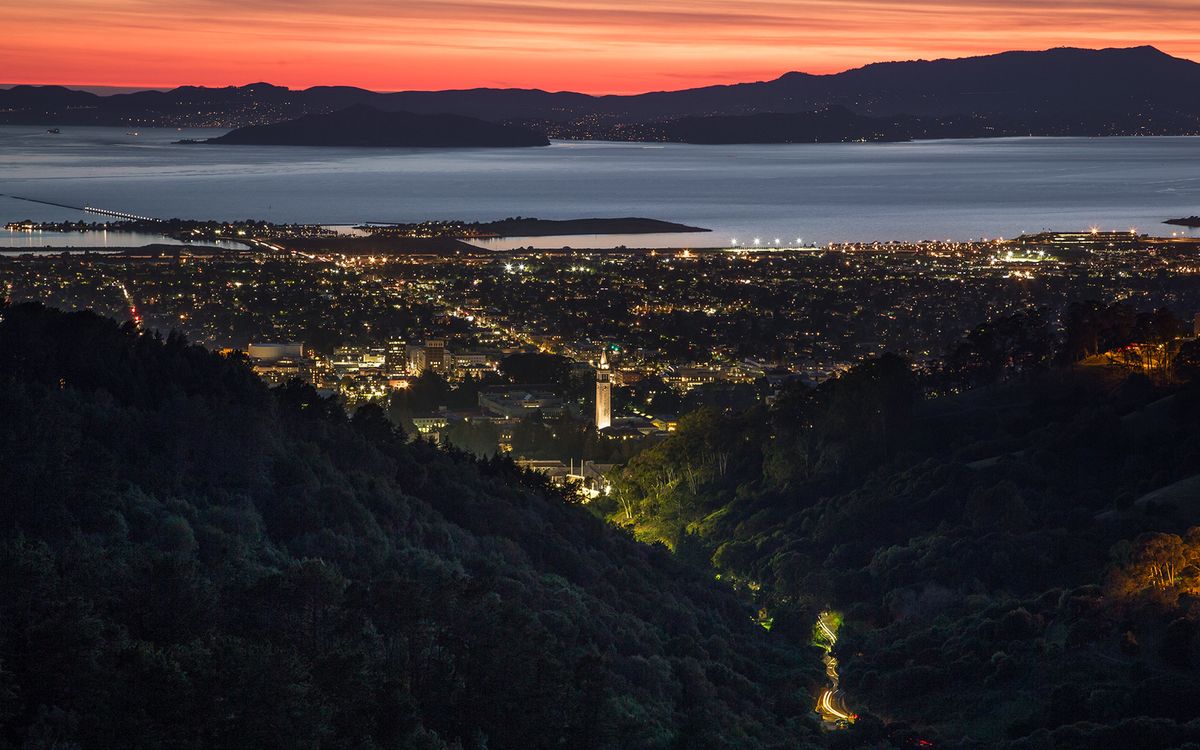 More than 25 years after the brutal stranger rape of a teenager in the Berkeley Hills, an Alameda County Superior Court judge ordered the defendant in the case to stand trial.
During a hearing in November, the man who was raped took the stand to describe the details of the sexual assault, which took place when he was a 15-year-old boy living with his parents in Kensington.
The Berkeley Scanner did not attend the court hearing but reviewed a complete transcript of the testimony, along with other court records, to compile this story.
At the end of the hearing, Judge Jennifer Madden said she found the victim "very credible."
"When he was able to articulate the points that he remembered from over two decades ago, he did so with as much detail as could be expected," she said. "When he did not remember, he was honest about that."
Police said new DNA evidence had come to light in 2020 that linked Kevin Davis to the rape, which took place July 1, 1997, not far from Shasta Road in the Berkeley Hills.
According to court testimony, Davis — who was then 36 years old — had offered the teenager marijuana and a ride home to Kensington, but instead drove him on a meandering route through the Berkeley Hills.
Davis, who was much larger in stature than the teenager, talked during the drive of violence and said he had a gun, according to court testimony.
At one point, Davis locked the car doors so the boy couldn't escape, the victim testified. He was identified in court only as John Doe due to the nature of the charges.
Davis had repeatedly asked if he could see the boy's buttocks, Doe testified. The teenager refused the advances numerous times — until Davis brought up the gun to pressure him to undress, Doe said.
"It's better than being shot," Doe remembered Davis telling him. When the boy took off his pants, Davis sodomized him, according to court testimony.
Doe did not hesitate to identify Davis in court as the man who had raped him. He had also identified him in a photo lineup two years earlier.
"I'm not going to forget that face," he testified. "It's burned into my memory."
A chance meeting on Telegraph
When he first took the stand for the Nov. 7 preliminary hearing at Wiley Manuel Courthouse in Oakland, Doe recalled the summer of 1997.
He was a rising high school sophomore on summer break and often went to Berkeley to hang out with friends on Telegraph Avenue, near the downtown BART station and at the park across from Berkeley High.
A friend had given Doe a ride to Telegraph Avenue around 7:30 or 8 p.m. on July 1, 1997. He got dropped off but planned to reconnect with his friend a short time later.
He was also hoping to see his new girlfriend. They'd been dating for a couple of weeks. It was the pager era, he recalled, so meeting up was more haphazard than it would become with the proliferation of cellphones.
Doe said he had walked up and down Telegraph Avenue as he waited for his friend. He was hoping to buy some marijuana.
"I was walking up Telegraph, and this was actually something that quite commonly happened at the time — that somebody would just walk up to somebody else who looked like they were interested and say, 'Hey, I have it' — 'it' being whatever form of narcotic they might have had."
Doe said a man calling himself "Mike" approached him and said he had weed.
"I'm interested," the teenager had told him.
They spoke briefly and, at some point, "Mike" said he'd give the boy $50 if he'd let him see his buttocks.
"I was somewhat taken aback," Doe testified. "I thought he was joking."
He shrugged off the advance but still wanted to buy the pot, he said. So the two walked up to "Mike's" car, which was parked east of People's Park.
The two got into the car and started driving. Aside from the sexual proposition, Doe said, the situation wasn't that unusual.
He and his friends had gone to secluded areas with strangers to smoke marijuana before, he said.
"It was actually quite common amongst my crowd to go drive into the Berkeley Hills to non-populated areas and do what we'd refer to as hot boxing, which is smoking a bunch of cannabis in an enclosed car."
A drive without rhyme or reason
The man took a "labyrinthine" route through the hills, sometimes turning left or right with no apparent destination.
"There didn't seem to be any rhyme or reason to it," Doe said.
They parked first in a residential area. It was dark but lights were on in nearby houses. The man asked again to see the boy's buttocks, offering payment as well as free drugs, Doe testified.
The boy again refused.
They kept driving and stopped near the Berkeley Rose Garden, according to court testimony. The man kept pressuring the boy to undress, but he continued to refuse, Doe said.
They left the second spot when a Berkeley police officer pulled up behind them, according to testimony. It was around this time the boy heard the car doors lock, and he couldn't see a way to unlock them.
"It had changed from just a simple transaction to, well, more," Doe testified. "I didn't know specifically what more — but my hackles were starting to rise."
Doe said they continued driving along the windy road through the Berkeley Hills until the officer was gone.
At times, Doe said he considered jumping out of the moving car. But he didn't want to get hurt, he had told police in 2020.
"Two to three minutes of eternity"
The man parked for the third time near Berkeley Lab's Strawberry Creek gate, according to court testimony.
By then, Doe, said, the man had brought up having a gun. He kept offering the boy more and more money to take off his pants. The amount may have risen to $200.
Then the man made the comment about undressing being better than being shot, Doe recalled. He finally gave in.
"I was terrified," he said. "I've never even seen a gun before, much less been threatened by one. And I was in the car with an adult who was much more built than I was as a 15-year-old child with the doors locked well away from Telegraph Avenue and anywhere I was comfortable."
He recalled the area as heavily wooded, near fancier houses "all with good attention to privacy."
He said he dropped his pants and got onto his stomach on the passenger seat. When the man began touching his body, he objected, he said.
He had begged him to stop.
"I said, 'Please don't. You said you just wanted to look,'" Doe testified.
"He said, 'No, just wait a minute,' and it was just more repeat. It was escalation, escalation, escalation; more 'just let me do this,' 'just let me do that.'"
Doe continued: "During the event, when I was screaming, begging him to stop, he said, 'Just let me nut.' That is also a direct quote."
Doe said he wasn't sure exactly how long the sexual assault went on.
"Time blurs together at this point," he testified. "If I had to guess, I would estimate maybe two to three minutes of eternity."
After the rape, the man got back into the driver's seat and the boy got dressed.
They started driving, Doe said, and Davis said he would still give the boy the marijuana and money he had promised him.
They pulled over. Davis told the boy to get out of the car and look under the passenger seat, Doe said.
As Doe stood outside, he said, the man suddenly "hit the gas and sped off."
Doe chased after him, trying to see the license plate, but it was blacked out.
The man "rounded a corner, and he was gone," Doe said.
It was now 10:30 or 11 p.m., he said. Hours had passed since Telegraph Avenue.
Doe walked through the neighborhood knocking on doors "until I finally found somebody who would open their door and let me call the police."
New DNA results from BPD review
Doe immediately reported the sexual assault and went to the hospital for an examination.
Twenty-three years later, he got a call from a Berkeley sex crimes detective who asked if he was available to review a photo lineup.
That detective, Samantha Martinez, was the only other person to testify in the Nov. 7 hearing.
In court, Martinez said she had sent the victim's blood and hospital exam kit to be tested when she found, during a review of the case in April 2020, that those items had never been analyzed.
That review had been part of a concerted effort by the sex crimes unit to go back over old cases to see what might be reopened or reexamined.
As a result of the testing, the suspect's DNA profile had been uploaded to a federal database, according to court papers. That profile was a match to Davis, police said.
BPD found Davis in jail in Texas and had him extradited to California in March 2021 to face charges in the 1997 case, according to court papers.
In brief closing arguments, prosecutor Edward McGarvey, of the Alameda County district attorney's office, asked the judge to hold Davis to answer on the sole charge against him — sodomy by use of force — as well as two special allegations related to kidnapping during the crime.
"There is a strong circumstantial inference the defendant's intent all along was to forcibly have sex with the victim if he couldn't buy it," McGarvey told the judge. "We had a long meandering route through the hills. His refusal to take the victim home or back to downtown Berkeley after repeatedly being turned down for sexual advances. We have him locking and unlocking the door. So I would submit to the Court that this is a kidnapping."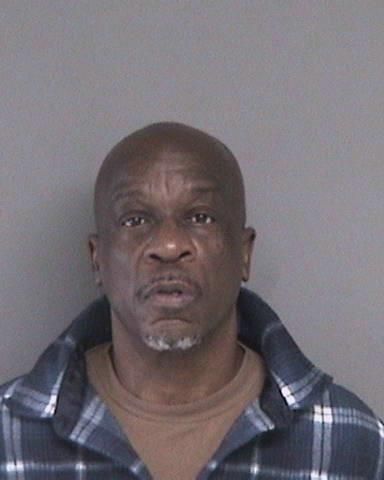 Kevin Davis. Berkeley Police
At the end of the Nov. 7 hearing, Judge Madden found in favor of the prosecution.
She held Davis to answer and ordered him to continue to be held without bail at Santa Rita Jail in Dublin.
Davis, who is now 61 years old, is scheduled to appear next before a judge Jan. 11, 2023, at the René C. Davidson Courthouse in Oakland for a procedural hearing as the case moves toward trial.
The Berkeley Scanner will continue to cover the case.